The Gmail account is one of the most important email services for most people. In addition to sending and receiving emails, we often use Gmail to store important files and communication. The ease of accessing the account on multiple devices also makes it an ideal choice for many.
If you want to retrieve a conversation or an important file needed in key decisions, maybe you want to log into someone's Gmail without them knowing. In this article, we will show you how to log in to someone else's Gmail account without a password. Let's dive in!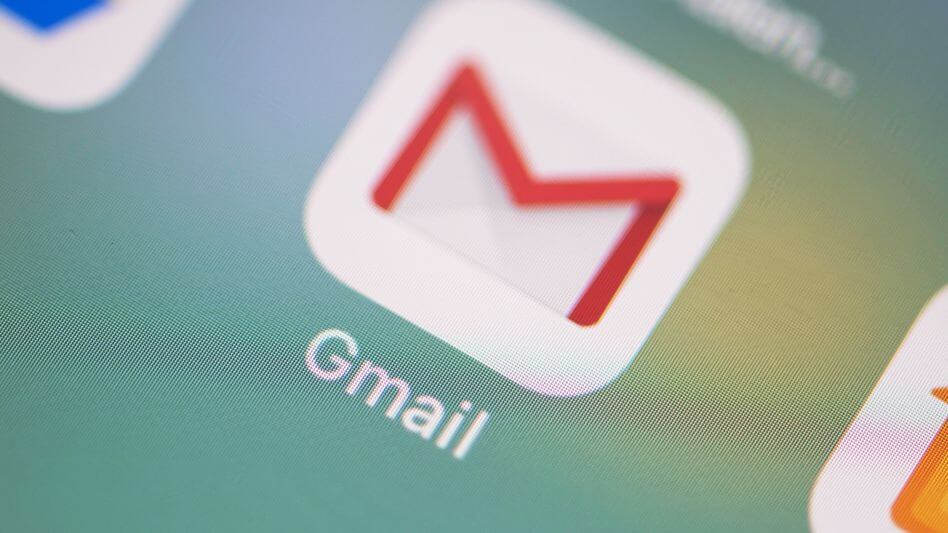 Part 1. Why Would You Need to Log Into Someone Else's Google Account?
Legal Investigations: In some legal cases, accessing another person's Google account may be required to gather evidence or establish facts. Law enforcement agencies or legal professionals may seek access with proper authorization to aid in their investigations.
Account Recovery: There may be instances where someone loses access to their Google account due to forgotten passwords, hacked accounts, or other technical issues. As a trusted individual, you may be approached to help in the account recovery process.
Digital Estate Management: In unfortunate situations such as the incapacitation or death of an individual, accessing their Google account might be necessary to handle their digital assets, close accounts, or notify contacts.
Parental Supervision: Parents or legal guardians may need to monitor their children's online activities to ensure their safety and protect them from potential threats or inappropriate content.
Professional Collaboration: In certain work environments, accessing a colleague's Google account might be required for collaborative purposes, such as sharing files, coordinating projects, or managing email correspondence.
Part 2. How to Login to Someone Else's Gmail Account Without Password
Now that you have identified the importance of checking someone's else Gmail, you are probably wondering how you can log in without passwords. The following sections highlight how to log into someone else's Gmail account easily.
1

How to Get Into Someone's Gmail on a PC

One of the easiest ways to access someone else's Gmail account is through a PC monitoring tool. The MoniVisor for Windows is a reliable PC monitoring software that allows you to access someone else's information, including their Gmail account, WhatsApp messages, etc. You can also use it to track all app and web activities.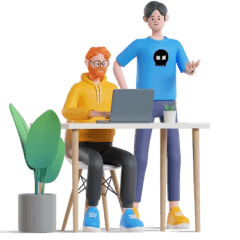 Key Features of MoniVisor
Track IM chats and emails, including Gmail, Yahoo, Outlook, and social media accounts.
Sync the screeshots to the dashboard in real time, check whether it is in use.
Track all file activities on the target computer silently.
With Monivisor, you can proactively protect your child from online threats and foster responsible digital behavior.
If you want to use MiniVisor to check someone else's Gmail, follow these steps to install and set it up for use:
Register a MoniVisor account by clicking the button below. Choose a free or premium plan to access all advanced monitoring features.
Download and install the Monivisor software on the target computer and set it up.

You can also install the browser extension. (This is optional.)

Now log into your account and bind the new device on the dashboard and verify the setup. Then you will be able to start online tracking.
2

How to Get Into Someone's Gmail on Mobile

Another way of checking someone's Gmail without their password is by using a monitoring tool for their phone. Here comes KidsGuard Pro! KidsGuard Pro is a phone monitoring solution that allows you to keep an eye on your loved ones. It can be used on both iPhone and Android with only one account. With KidsGuard Pro, you can monitor all popular social apps.

Stay updated on your child's online activities with real-time monitoring of their browsing history, social media interactions, and GPS location.

Track child's social media accounts, including popular platforms like Facebook, Instagram, WhatsApp, and more.

Access all features and settings remotely from the device, providing convenience and flexibility for busy parents.

Enjoy a hassle-free setup process with easy installation on both Android and iOS devices. KidsGuard Pro works effortlessly across various platforms.

KidsGuard Pro is an ideal solution if you are looking how into someone's Gmail. The setup process is easy as you only need to follow these steps:
Create an account for KidsGuard Pro.
Download the app and follow the guide to complete the set up.

Once the software is settled, you can go to the dashboard and bind the target device to start monitoring.
3

Log into Someone Else's Gmail Account Using Keychain

Keychain can help in accessing someone else's Gmail if they are not currently logged in, but have used Gmail on their PC or Mac at least once before. You can simply find their username and passwords on the Keychain, and log into their Gmail.
Log into the target's Mac.
Click on the magnifying glass icon in the top right corner, type Keychain Access and process Enter.
In the next page, choose Gmail and enter the password of the Mac to reveal the Gmail password.
If they are using a PC, follow the same steps in the credential manager.
4

Log Into Someone Else's Gmail Account Using Cache

Finally, you can get into someone's Gmail using cache. This method is simple but useful. Here's how to do it:
Open the web browser they use on their computer and type https://www.gmail.com.
If they have previously logged into their Gmail account on the same device and selected the option to stay signed in, there is a possibility that your browser has cached their login credentials.
Conclusion
If you want to monitor your child to protect them, or you want to check some business secrets, you may wonder how to log in to someone else's Gmail account without password. After reading this article, you may find a suitable answer for yourself. Overall, you can try Monivisor, which is a comprehensive PC monitoring tool. With this easiest and safest solution, you can get all data you want from other's computer. So let's give it a try!