How Does Anti-Spyware Protect Your Phone?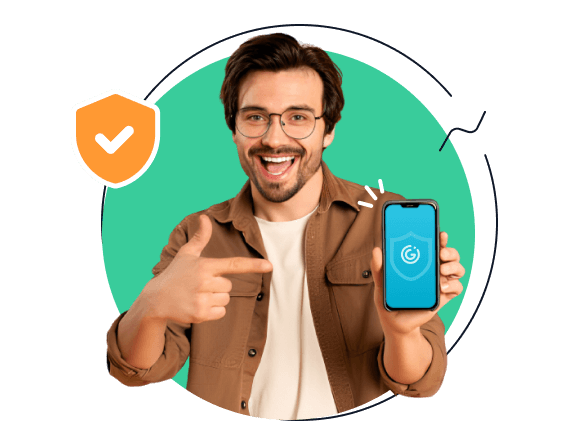 Real-time Detect Spyware

24/7 detect more spyware and trackers. Support remove them with one click.

Protect Camera Use

Get notified when the microphone/camera is used with or without your consent.

Find Hidden Apps

Find hidden or suspicious apps, and remove all invisible threats on your devices.

Check Email Leak

Check if your email has been exposed to a data breach. Protect your online information from prying eyes.
More Features You May Need
App Audit

Manage every permission you've granted for all apps.

Customized Blacklist Report

Send suspicious samples to help us rectify the issues.

Scan All Phone App

Remind you which app is threatening the safety of your phone.

Create App Whitelist

Add your trusted app to the whitelist without a security reminder.

Simple and Quick Scan

Scan the whole phone within minutes and fix all the issues effectively.

Delete Threats in One Step

Delete any insecure app or files in one single click.
What Makes Us Stands Out?
Multiple Functions

Keep your phone safe with an all-in-one tool for monitoring and securing it in real time.

Data & Privacy Protection

We protect every user's data and privacy with high-security standards. Nobody else can access your data.

Easy to Use

With a user-friendly interface, every user can handle it in several seconds without any trouble.
3 Easy Steps to Get Started
Download ClevGuard Spyware Remover on Google Play.

Scan phone app in real-time and check the result.

Remove Spyware from phone in few seconds.
Check Full Guide >>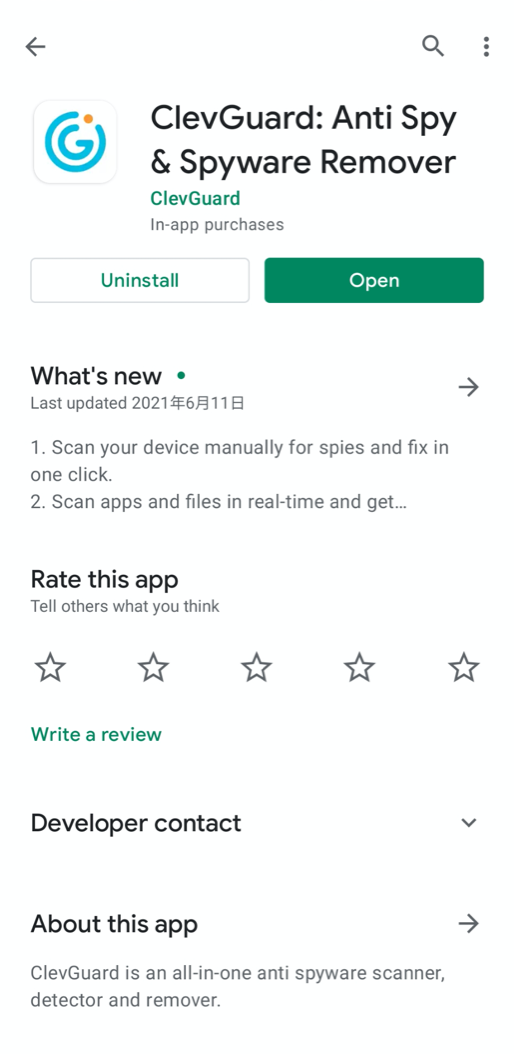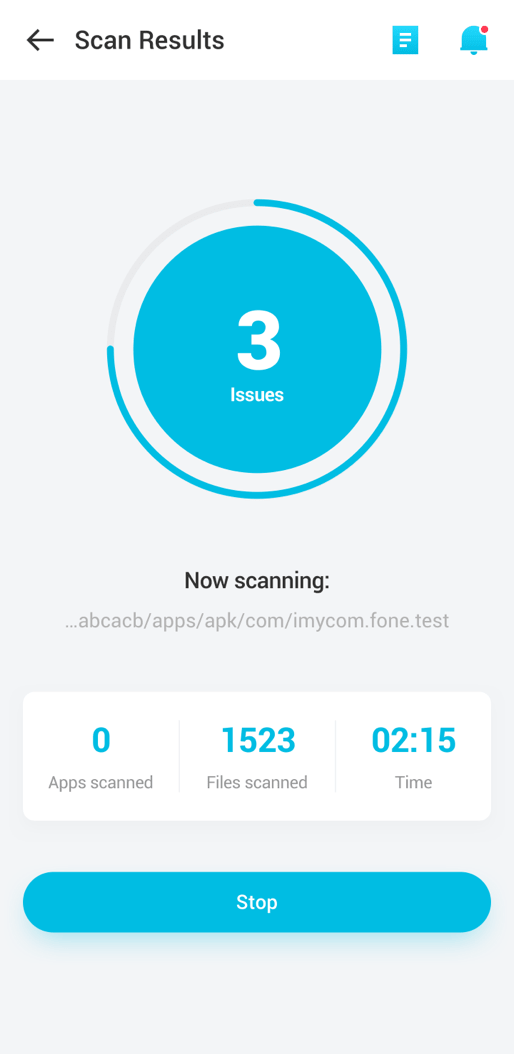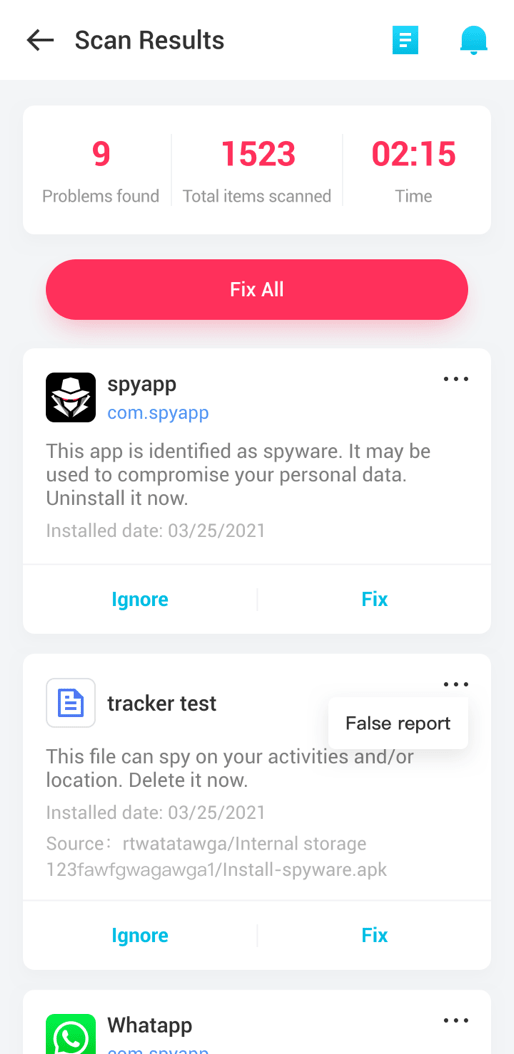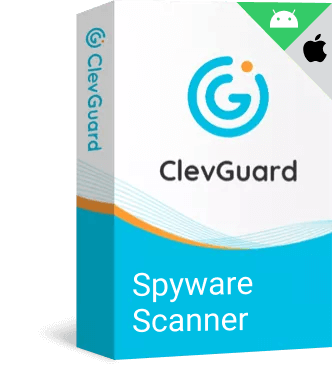 ClevGuard Anti Spyware
Wonderful Spyware Remover for Android
103,895people have choosen it.
We Are Trusted by Worldwide Users

Lucas
"I was impressed with the advanced features of ClevGuard Anti Spyware. It scans and removes spyware and malware with ease, and provides a comprehensive report on potential threats. The app is user-friendly and efficient."

Emma
"I highly recommend ClevGuard Anti Spyware for anyone looking for a reliable security solution. It scans and removes spyware and malware effortlessly, and provides excellent protection against online threats. The app is a must-have for anyone concerned about online privacy."

Isabella
"I've been using ClevGuard Anti Spyware for a few months now and I must say, it's one of the best security apps out there. It has prevented several attempts to hack my personal information and provides me with peace of mind."








FAQs & Tips
Frequently Asked Questions:
Q1. Is Anti-spy A malware?

No, it a great tools that help you to find out if there has some spyware on your phone. It can protect your safety and privacy right.

Q2: How do I remove hidden spy app from my Android?

First, you need to know which is the spy App, and you can use ClevGuard for detect. After you find it, you can remove it by yourself. And you can use ClevGuard to check again too see if there is another hidden spy app.

Q3: Does ClevGuard support blacklist monitoring?

Yes. ClevGuard support this function. In addition, it can update the blacklist, so you can use it with confidence.

Q4: How can I tell if there's a hidden spyware in my phone?

You can use ClevGuard to test if there is a hidden spyware in your phone. Its support detect Application of hazard level determination, Blacklist example monitoring, etc.

Q5: If there is a spying App attack, will ClevGuard be notified in real time?

Of course it can! With Real-time scanning monitoring software function, you don't have to worry about the presence of surveillance software on your phone and you don't know it.
Learn More