What Can ClevGo Location Changer Help?

Catch Rare Pokémon from Around the World at Home

Are you searching for the best location spoofer to catch rare Pokémon? There is no doubt that the top choice is ClevGo! The ClevGo location changer allows you to spoof your GPS location to the best Pokémon Go locations. You can also explore Pokéstops and gyms worldwide without physically moving.

Hide Real Location Without Anyone Knowing

Annoyed by seamless location tracking? ClevGo can help you. ClevGo is a powerful location changer compatible with both iOS and Android devices. With ClevGo, you can fake your real location on all location-based apps, including Life360, Google Maps, Find My, etc., rescuing you from privacy invasion.

Explore More Matches and Fun on Social Apps

Want to change your location on social apps like Snapchat, Grindr, or Tinder to prank your friends or connect with more people around the world? ClevGo can help you surprise your friends with fun tricks or make new friends worldwide with ease!
Fake GPS Location with Multiple Modes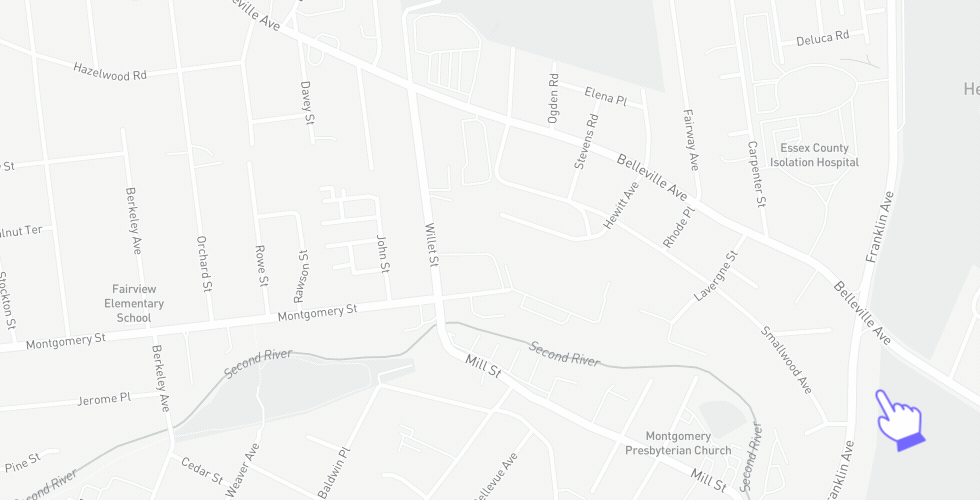 Customize jump teleport route to any location you want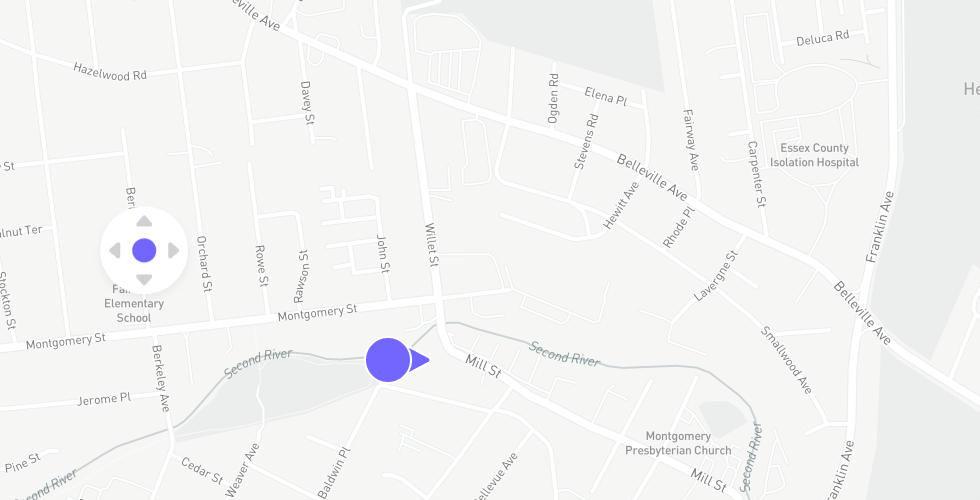 Fully control your GPS with keyboard for greater flexibility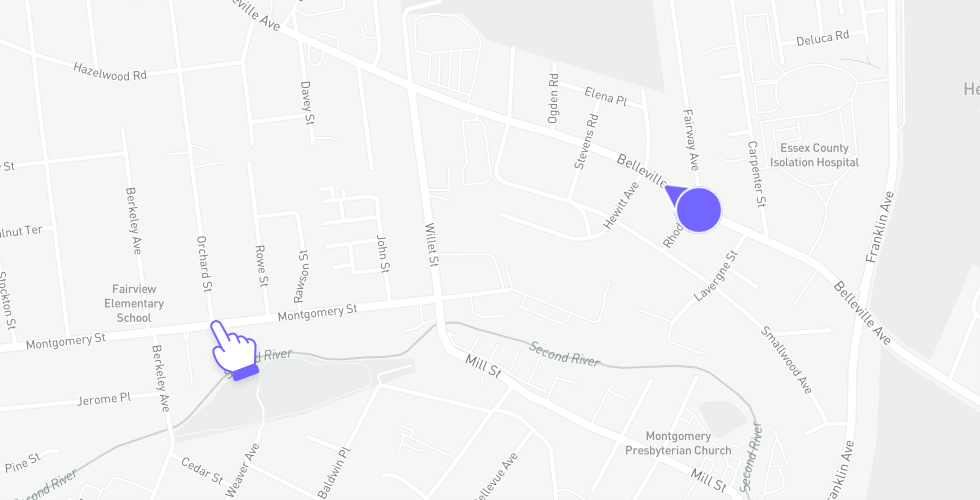 Create routes by selecting Two-Spot on the map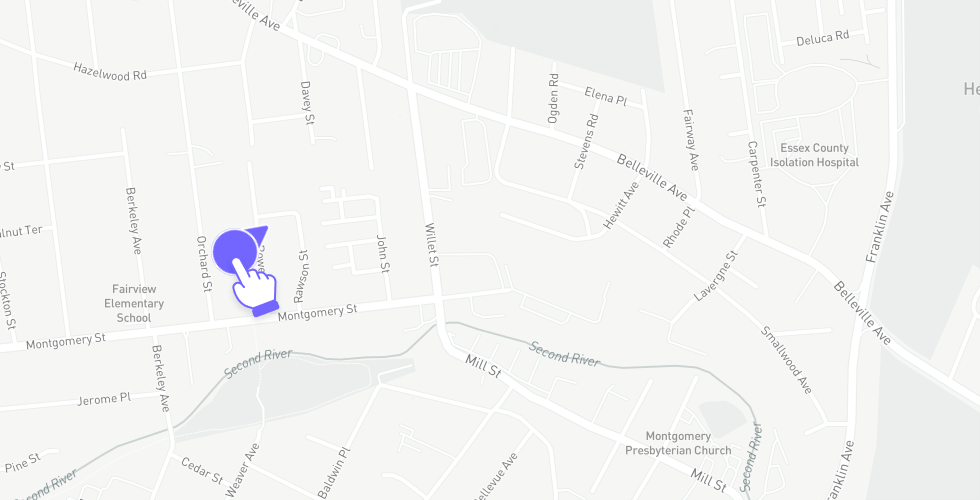 Create routes by selecting Multi-spot on the map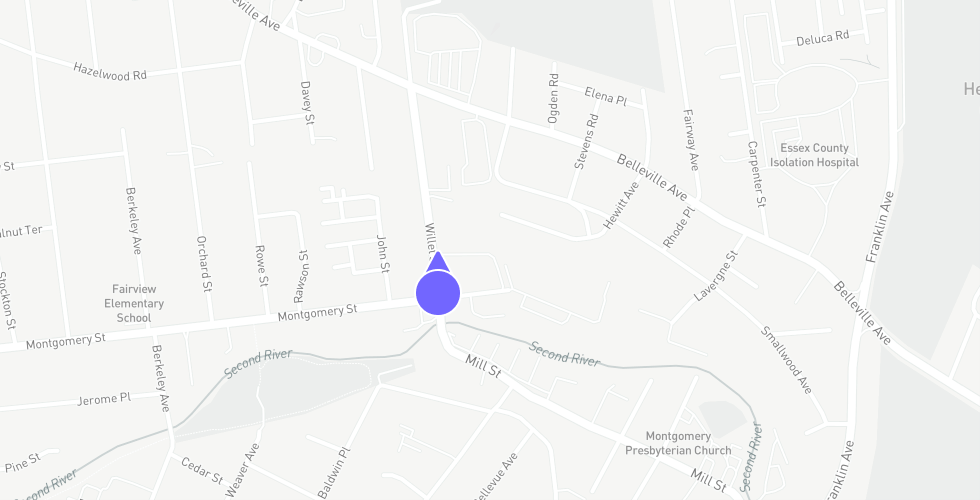 Teleport your location to any place in the world
More Exclusive Features of ClevGo for Location Spoofing
Save historical records and create favorite list

Import/Export GPX file to have fun

Spoof location on up to 5 devices at once

Set the speed and number of the loop

Cooldown Timer for Pokémon GO
Use ClevGuard ClevGo to Change Location with 3 Steps
01

Step 1. Connect your iOS devices with PC

02

Step 2. Plan your route by setting coordinates and speed

03

Step 3.Click "Move" to spoof GPS location.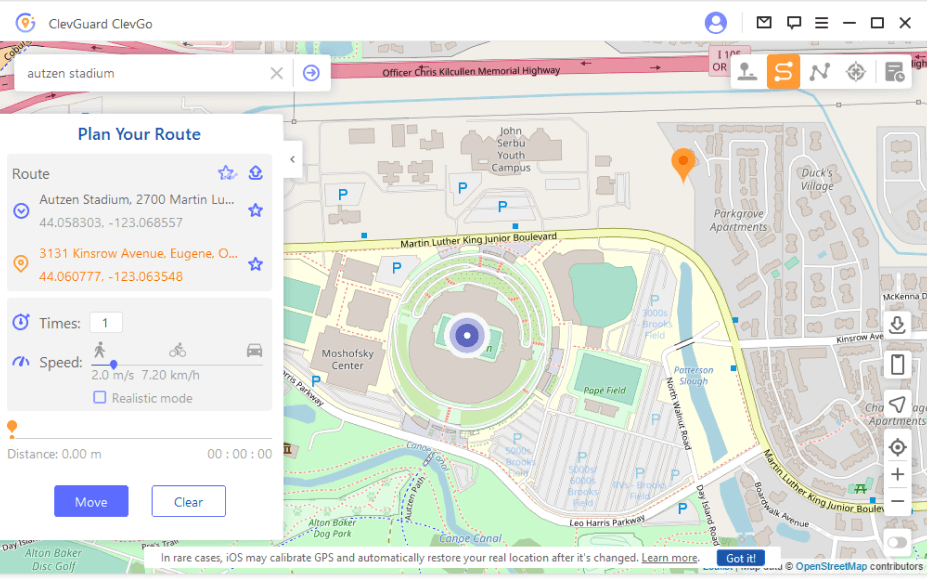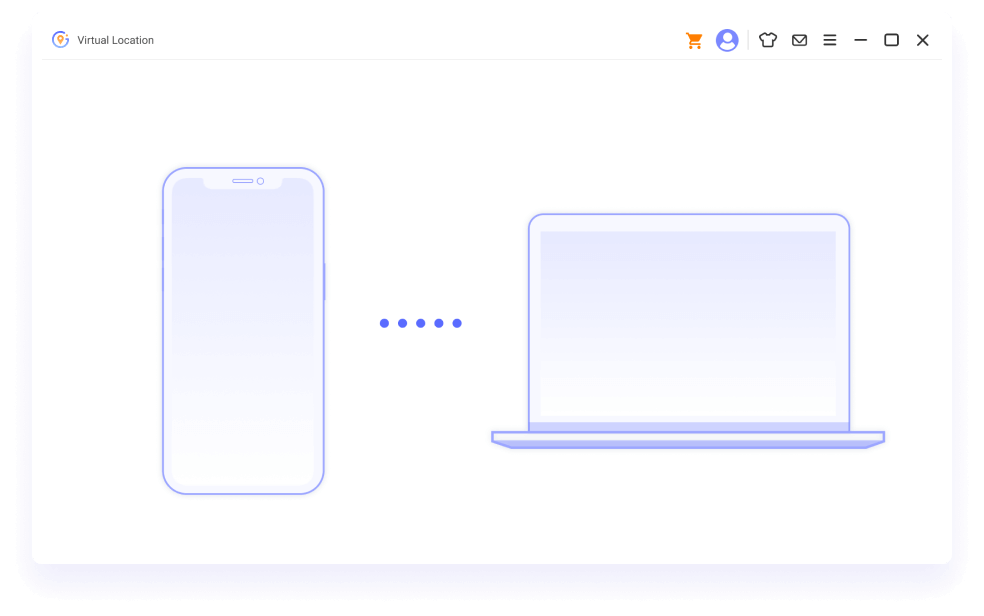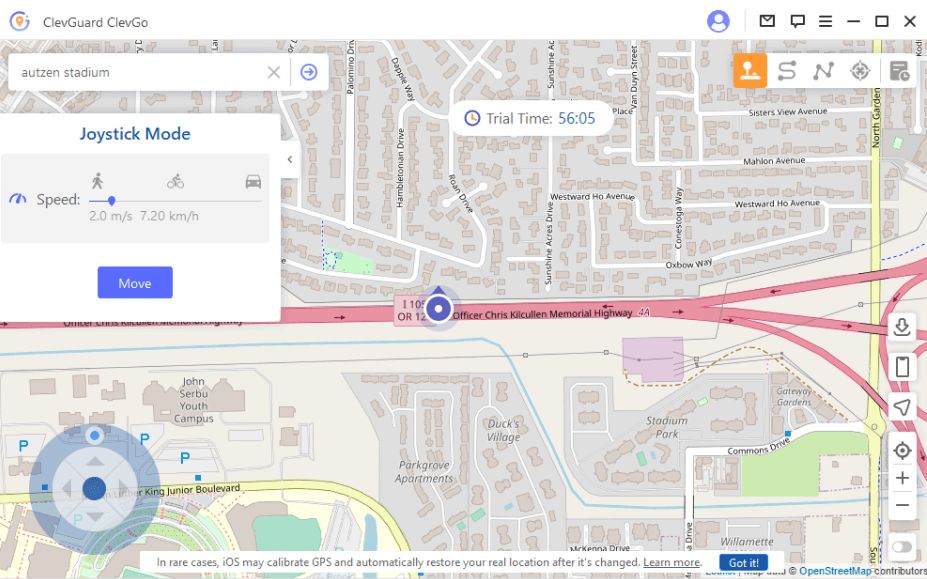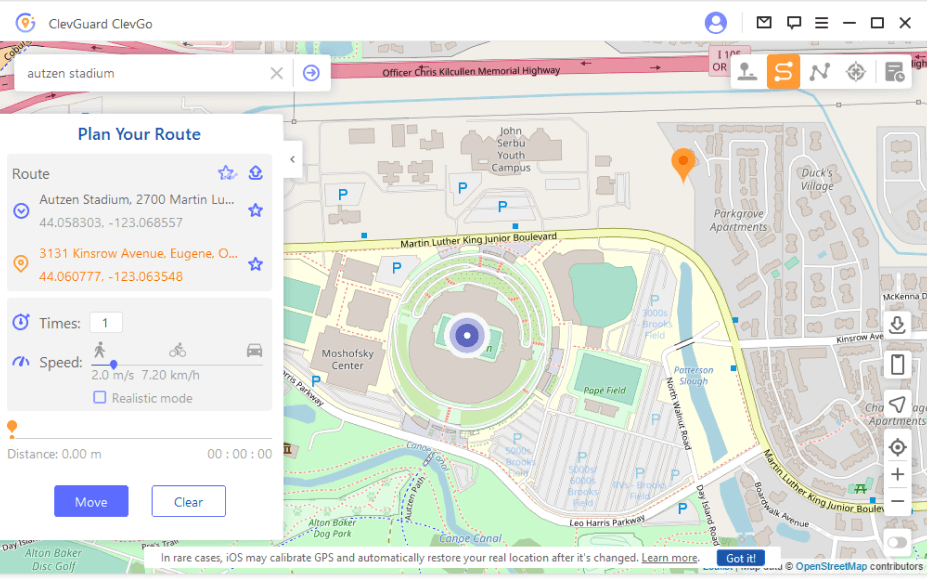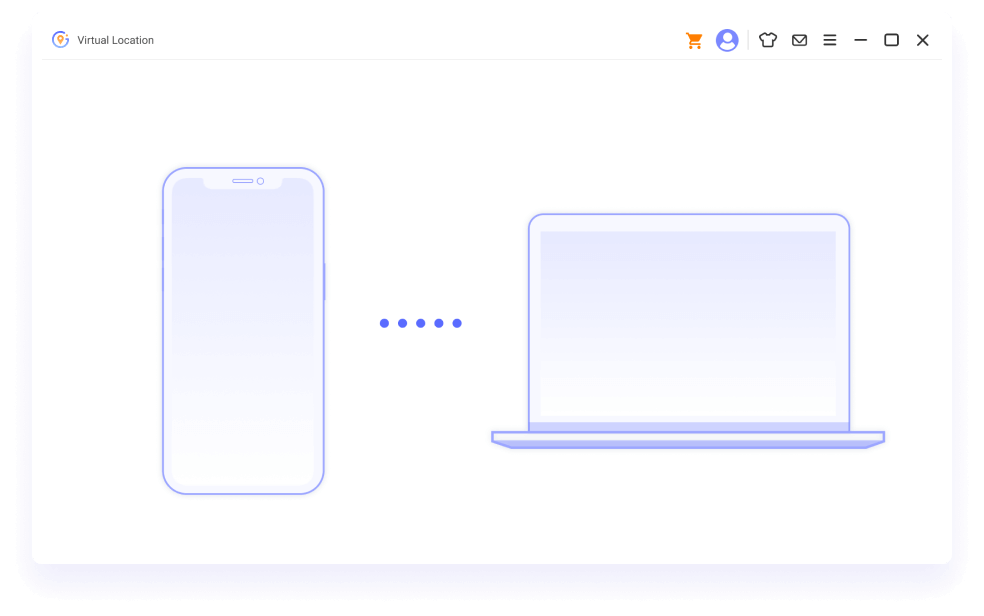 01

Step 1. Connect your Android devices with PC

02

Step 2. Choose Gaming or Social Mode

03

Step 3. Click "Move" to spoof GPS location.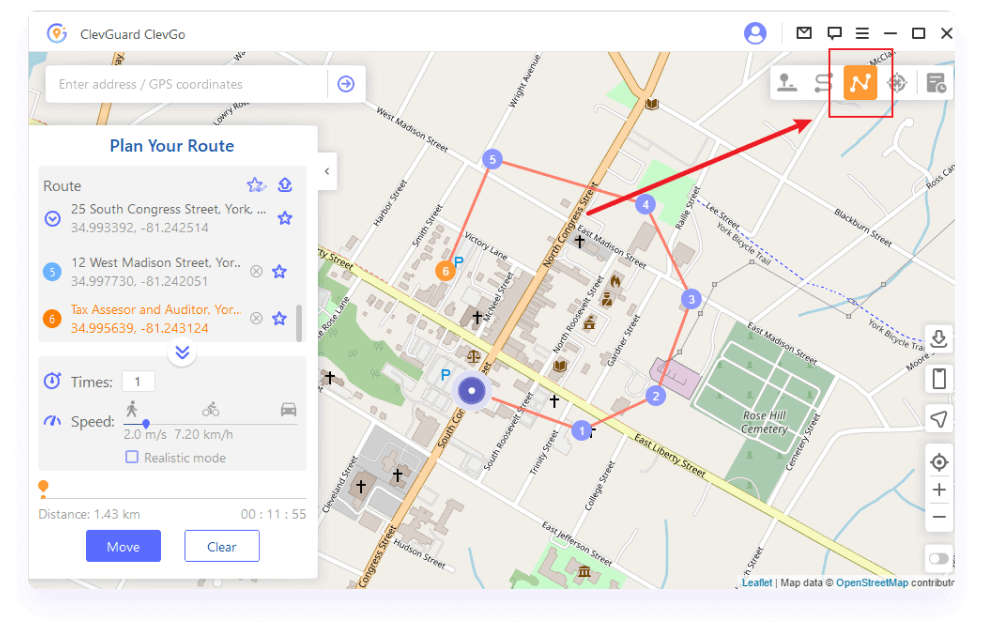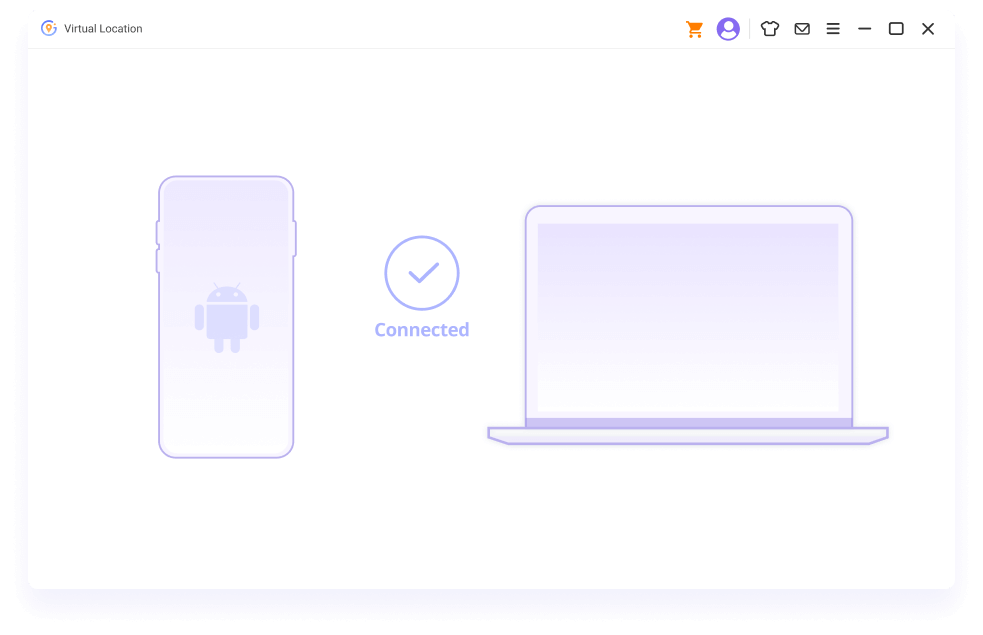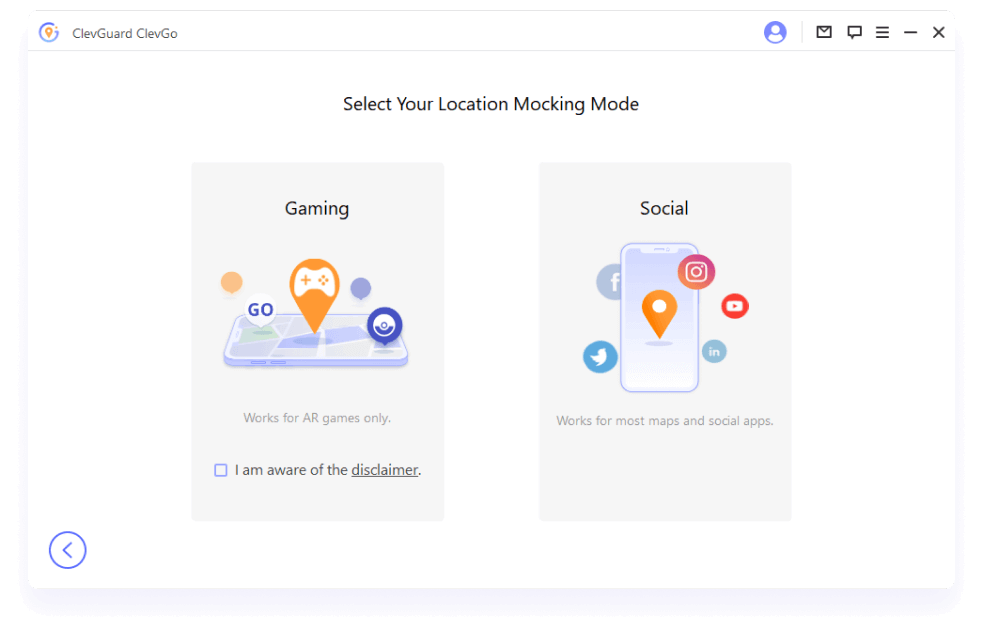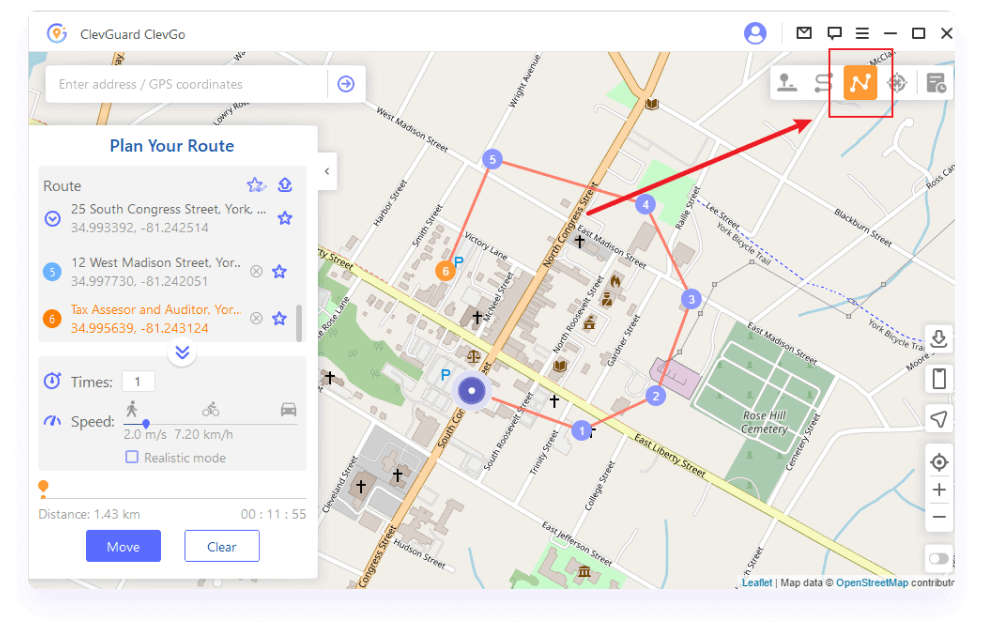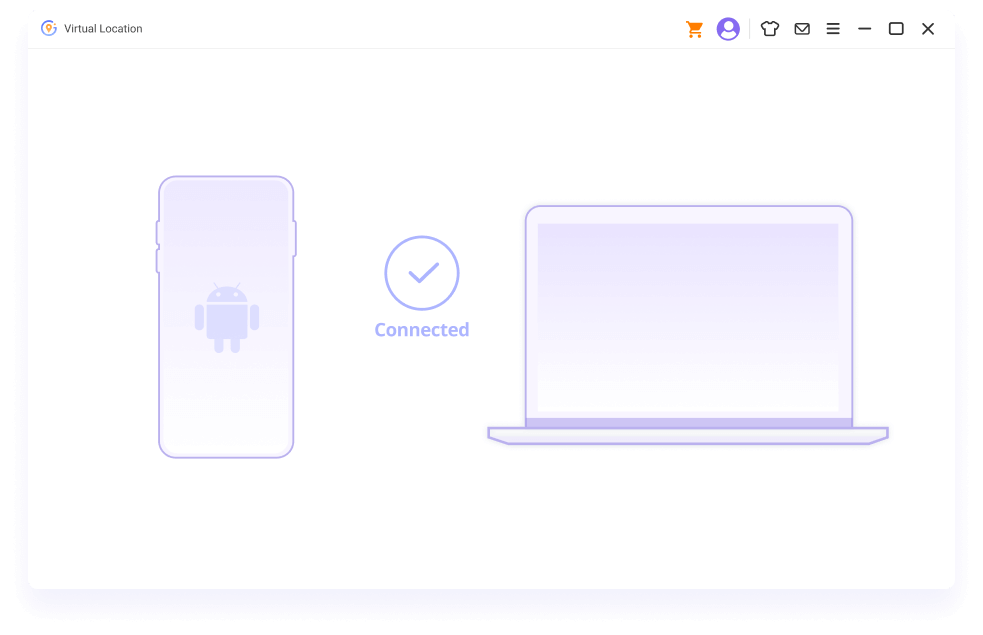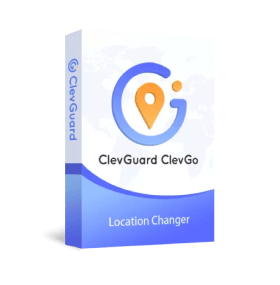 ClevGuard ClevGo
Best GPS Location Spoofer for iOS and Android
103,895people have chosen it.
We Are Trusted by Worldwide Users

Mason
"I recently discovered the incredible ClevGuard ClevGo location spoofer. One of the standout features that immediately caught my attention is the "Cooldown Timer" function. The app lets me set specific cooldown times between different locations, ensuring I never encounter any soft bans when I am spoofing Pokemon Go location. It has truly revolutionized my Pokemon Go experience!"

Grace
"I stumbled upon ClevGuard ClevGo a month ago, and it has been a game changer! This location spoofer has been a lifesaver, allowing me to safeguard my privacy while using location-based apps.Highly recommended!."

Emily
"Thanks to ClevGuard ClevGo, I've made friends from all corners of the world! This fantastic location changer enabled me to connect with people globally on social apps, fostering unforgettable friendships. Grateful for the fun experience it."








FAQs & Tips
Frequently Asked Questions:
Q1. What's the difference between Two-spot mode and Multi-spot mode?

Two-spot means the initial and the final spot when setting a route. ClevGo allows you to change speed flexibly according to the real situation, making it more convincing. Multi-spot means you could set more than two spots. For example, When setting a route, you could pin multiple spots on the map and ClevGo will move based on the positions you choose. However, this mode won't take realistic factors into account.

Q2: Are there limits when choosing spots in Multi-spot Mode?

You can choose up to 100 spots in Multi-spot Mode.

Q3: How can I change my location with my actual one?

You can change into your real location by simply restarting your device.

Q4: Do I need to jailbreak my device?

No, you don't need to jailbreak your device to use ClevGuard ClevGo to change your location.

Q5: How to set the moving speed?

You can customize your moving speed by dragging the the speed bar from 1m/s to 10m/s when enabling Two-spot Mode or Multi-spot Mode.
Learn More