Pokemon Go is a popular augmented reality game that allows players to explore their surroundings, capture virtual creatures called Pokemon, and engage in exciting battles. One of the essential aspects of the game is hatching eggs, which requires players to walk a certain distance to reveal new Pokemon.
However, there are methods and strategies that can help you hatch eggs without physically moving. In this article, we will explore some methods of how to hatch eggs in Pokemon Go without walking. Keep reading!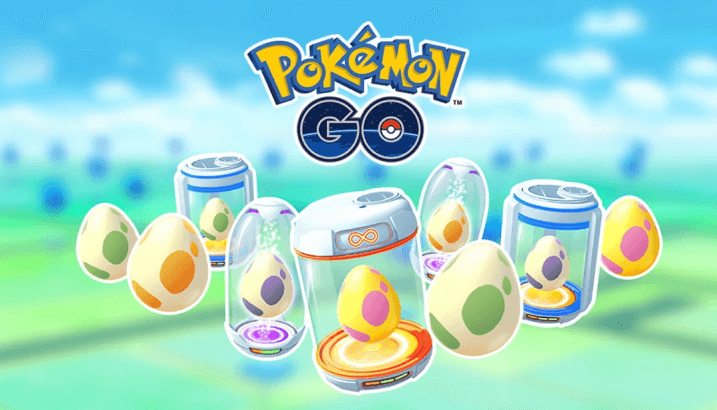 Part 1. What are Pokemon Eggs?
Pokemon Eggs are special items that can be obtained from various sources in Pokemon Go. They represent the potential for new Pokemon and require incubation to hatch. Each egg belongs to a specific distance category, such as 2 kilometers (km), 5 km, 7 km, or 10 km, indicating the distance players need to walk for the egg to hatch. The longer the distance, the rarer the Pokemon that can hatch from the egg.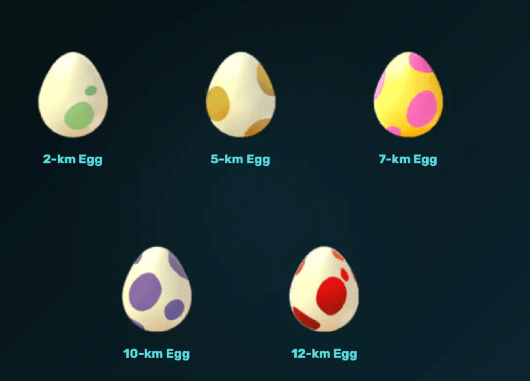 Part 2. The Importance of Hatching Eggs
Hatching eggs is an integral part of Pokemon Go's gameplay, offering a rewarding and engaging experience for players seeking to expand their Pokemon collection and enhance their overall progress.Here are some key reasons why hatching eggs is essential:
New Pokemon Species: Eggs provide an opportunity to obtain Pokemon species that may not commonly appear in your area. Hatching eggs allows you to expand your collection and encounter unique Pokemon.
Experience Points (XP): Hatching eggs rewards you with valuable XP, helping you level up faster and unlock various in-game features.
Stardust: Stardust is a valuable resource used for powering up and evolving Pokemon. Hatching eggs grants you Stardust, allowing you to strengthen your Pokemon team.
Rare Items: Eggs can occasionally reward you with rare items like Rare Candies, which can be used to instantly level up any Pokemon, or special evolutionary items needed for certain Pokemon evolutions.
Shiny Pokemon: Some Pokemon species have a chance of hatching as shiny variants from eggs, providing an opportunity to obtain these rare and coveted versions.

Part 3. How to Hatch Eggs Without Walking

While walking is the primary method to hatch eggs in Pokemon Go, there are alternative techniques that can help you hatch eggs without physically moving:

1Use a Location spoofer

One of the most effective ways to hatch eggs in Pokemon Go without walking is to use a location-changing tool like ClevGo. It is a reliable and user-friendly software that allows you to change your GPS location to any place in the world without the need for a physical GPS spoofing device. It can be used on both iOS and Android devices and offers a range of useful features, including:

Features

ClevGo allows you to simulate movement between two or multiple locations of your choice. You can mimic walking or traveling from one location to another without physically being there.
With ClevGo, you have the ability to create customized routes for simulation.
ClevGo offers various speed modes for simulating GPS movement. You can adjust the speed according to your preferences to play Pokemon Go.
ClevGo enables you to save your favorite locations for quick and easy access.
In addition to Pokemon Go, ClevGo supports multiple GPS-based games and apps. Such as Snapchat, WhatsApp,etc.

Steps to use ClevGo to simulate movement and hatch eggs without walking :

Step 1: First, download and install ClevGo on your computer. Launch it and connect your device to your computer.

Step 2: Once you're in, you'll see a map and your current location. to simulate movement to hatch eggs, select "Multi-Spot Mode" in the upper right corner and drag the map to choose the location you want to go.

Step 3: Click "Move" to to change your GPS location to the selected location. And now, you can open Pokemon Go and start hatching your eggs without walking

2Utilize Adventure Sync

Adventure Sync is a feature in Pokemon Go that allows you to continue tracking your steps and distance even when the app is closed. This means you can accumulate distance towards egg hatching without actively playing or walking.

To make the most of Adventure Sync:

Enable Adventure Sync in the Settings menu of Pokemon Go. By toggling the switch, you allow the game to track your movement in the background.
Connect your Pokemon Go account to a fitness app, such as Google Fit or Apple Health. This ensures accurate tracking of your steps and distance.

3Utilize Biking or Cycling

Biking or cycling is an excellent way to cover more ground without walking. Strap your phone securely to your bike and enjoy the ride while your distance is tracked. Just be cautious and ensure your safety while riding.

4Explore High-Density PokeStop Areas

High-density PokeStop areas refer to locations with a significant number of PokeStops clustered together. These areas provide a higher chance of finding and collecting eggs without the need for extensive walking. Some examples of high-density PokeStop areas include parks, shopping centers, and popular tourist spots. By visiting these areas, you can quickly collect a batch of eggs and increase your chances of hatching Pokemon.

5Make Use of Incubators

Incubators are essential tools for hatching eggs in Pokemon Go. They come in various types, including the unlimited-use incubator and limited-use incubators. To maximize your lazy hatching experience, make sure to use your unlimited-use incubator for eggs that require longer distances to hatch. Save the limited-use incubators for shorter distances or rare eggs, as these have limited charges.

6Participate in Pokemon Go Events

Pokemon Go regularly hosts events that provide players with various bonuses, including reduced egg-hatching distances. During these events, the distance required to hatch eggs is often cut in half or reduced even further. Keep an eye on in-game announcements and social media channels for information on upcoming events. Participating in these events allows you to hatch eggs more quickly and efficiently, even without extensive walking.

7Exchange Gifts with Friends

Pokemon Go allows players to add friends in the game and exchange gifts. These gifts often contain eggs, providing a convenient way to acquire new eggs without the need for walking. By adding friends and regularly exchanging gifts, you can receive a steady stream of eggs. This not only helps with egg hatching but also strengthens your friendships within the Pokemon Go community.

8Utilize Treadmills for Indoor Hatching

If you have access to a treadmill or other indoor exercise equipment, you can use them to simulate movement and accumulate distance for egg hatching. Place your phone securely on the treadmill's dashboard or use a holder, ensuring it remains connected to the game and registers your movement. This allows you to hatch eggs while enjoying a workout indoors, especially during unfavorable weather conditions.

9Seek Out Pokemon Go Communities

Joining local Pokemon Go communities or online groups can provide valuable information about nearby hotspots for efficient egg hatching. Community members often share tips, strategies, and locations that offer high concentrations of PokeStops or other favorable conditions for egg acquisition. By being a part of these communities, you can discover new areas to explore and hatch eggs without extensive walking.

In conclusion, hatching eggs in Pokemon Go without walking opens up new possibilities for trainers. By exploring various methods such as incubators, Adventure Sync, special events, and GPS spoofing options like ClevGo, trainers can find alternatives to physical movement. ClevGo with its user-friendly features and joystick functionality, stands out as a reliable tool for changing GPS locations. Embrace these alternatives, but always respect fair play. Discover the joy of hatching eggs in unique ways and enhance your Pokemon Go experience with ClevGo.