Are you curious about someone's schedule and wondering how to view their calendar in Outlook? Whether it's your colleague, partner, or family member, gaining access to their calendar can help you plan meetings, events, or appointments more efficiently. In this article, we'll guide you through the steps of how to see someone's calendar in Outlook, along with some helpful tips and tricks.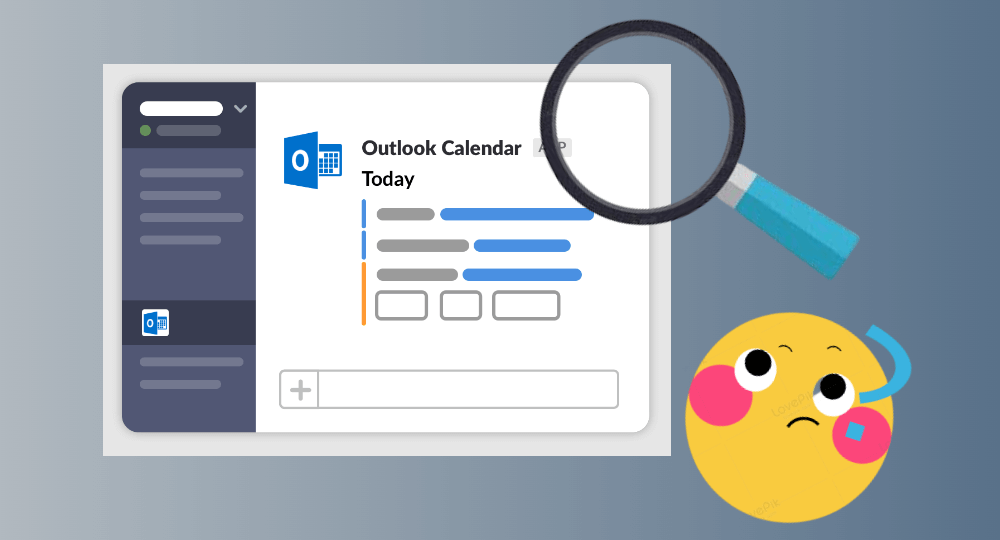 Part 1. Why should I See Someone's Calendar in Outlook?
Outlook is a popular email and calendar management software used by millions of people worldwide. It's a powerful tool that can help you stay organized and manage your time effectively. There are many reasons why you might want to do this, including:
As an employer, you want to ensure that your employees are using their work hours productively.
As a parent, you want to monitor your child's appointments and ensure that they're not skipping classes or meetings.
You're working on a project with someone and need to coordinate your schedules.
You're planning an event or meeting and need to check the availability of attendees.
Whatever your reason, accessing someone's calendar in Outlook can enhance collaboration or solve your confusion. So keep reading to learn how to see someone's calendar in Outlook.
Part 2. See Other People's Calendar in Outlook by Sharing A Calendar
One way to do so is by requesting them to share their calendar with you. This is a common practice in organizations where employees need to coordinate meetings and appointments with each other. By sharing calendars with others, you can quickly check their availability and schedule appointments accordingly.
To request to share a calendar with others, follow these steps:
Open Outlook and click on the Calendar icon at the bottom of the screen.
Click on Share in the toolbar at the top of the screen.

Enter the email address of the person you want to share your calendar with.
Choose the level of access you want to give them (e.g., view only, edit, etc.). Then click Share.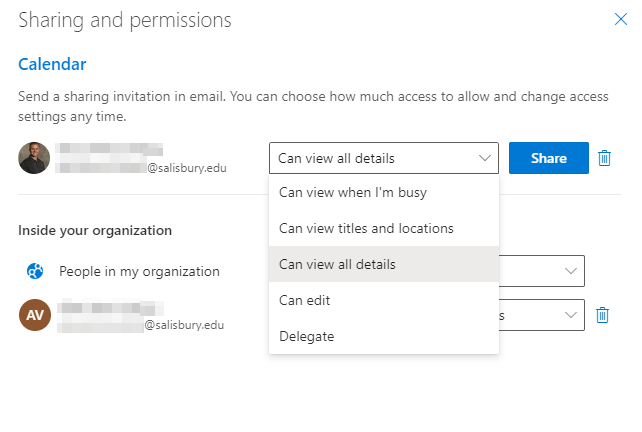 To Open a Shared Calendar:
Once a calendar is shared the recipient will receive an email stating they have been invited to view a shared calendar.

Click View Calendar and the calendar will be added to your list of calendars.
Note
The level of access you'll have to the person's calendar will depend on the permissions they grant you. For instance, they can allow you to view only free/busy times or give you full access to their calendar.
And here are some additional tips and tricks to make the process of viewing someone's calendar in Outlook more efficient:
If you frequently need to view someone's calendar, consider adding it to your favorites. Right-click on the person's name in the calendar view and select "Add to Favorites."
Use the "Scheduling Assistant" to find a suitable time for a meeting with the person whose calendar you're viewing. The tool will show you the free/busy times of all the attendees and suggest available slots.
Part 3. How to See Someone's Calendar in Outlook without Knowing?
If you're concerned about the safety of your child or the productivity of your employees, you may need to access their Outlook calendar without their knowledge. In such cases, the best option is to use a reliable third-party monitoring application. And the most suitable tool for this purpose is MoniVisor.
With MoniVisor, you can discreetly access someone's calendar in Outlook without alerting them. In fact, it gives you access to more than 20 features that allow you to monitor all sorts of activity that takes place on the target device.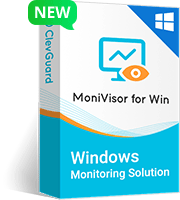 MoniVisor -Best Outlook Calendar Tracking Solution
Track Outlook, allowing you to see Outlook emails, calendar events, and contacts in real-time.
Run in Stealth Mode, this tool completely runs in the background of the target computer.
Monitor Web browsing history, allowing you to view all the web browsing history on the target computer and sync the history in real-time. 
Monitor Social Media (WhatsApp, Facebook, Instagram, and so on), allowing you to monitor the social media conversations and all media files shared by the target person.
Automatic screenshot capturing at predefined intervals
Steps to Remotely See Someone's Calendar in Outlook without them Knowing:
Make an account with MoniVisor by clicking the below Sign Up button.
On the target computer, go to www.installfree.net to download MoniVisor and then complete settings.

Lastly, sign up your account on clevguard.org and then go to Member Center > My Product. Then enter dashboard of MoniVisor and bind your device there.

Now click on the Web Mail option, and you will be able to view someone's calendar in Outlook. That's it! So, a few simple clicks can let you easily see someone's calendar in Outlook.
FAQs on Seeing Someone's Calendar in Outlook
1

How do I see other people's calendars?

You can see other people's calendars by requesting access to it. Besides, you can use a third-party application such as MoniVisor to See Someone's Calendar in Outlook without knowing
2

Can Outlook calendar be seen by others?

Yes, Outlook calendars can be shared with others, granting varying levels of access. Calendar owners control access and can revoke it at any time. Additionally, users can choose to make their calendars private and not share them with anyone.
3

How can I ensure the security of my Outlook calendar while sharing it with others?

You can ensure the security of your Outlook calendar while sharing it with others by setting appropriate permissions and limiting access to sensitive information. Using a strong password and enabling two-factor authentication for your Outlook account is also recommended.
In Conclusion
You now have the methods to view someone's Outlook calendar, with or without their knowledge. Simply follow the complete guide to access and view other people's calendars. If you prefer to do so discreetly or do not have permission to view a shared calendar, we strongly recommend MoniVisor Outlook Calendar Viewer for you. So, try out MoniVisor today and start viewing the calendar of the target person without knowing.