Monitor All LINE App Activity Remotely
Empower you to supervise the details of your kid's activity including messages, calls, photos, videos, audio and more. Explore More Features in Demo>>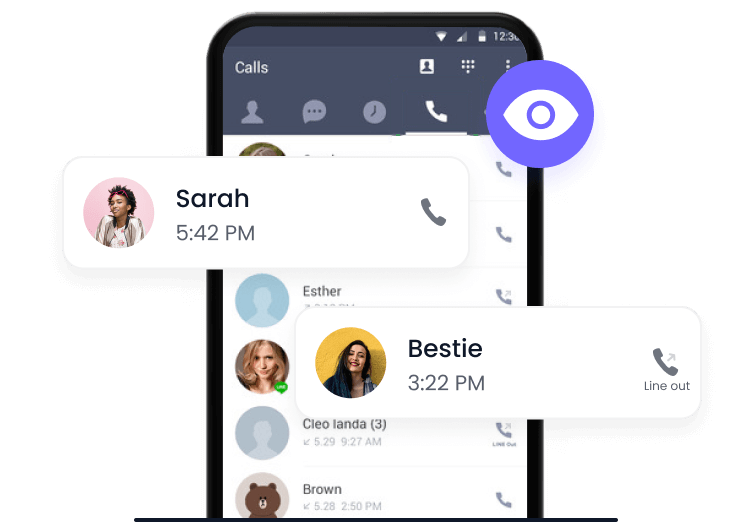 Access Call Logs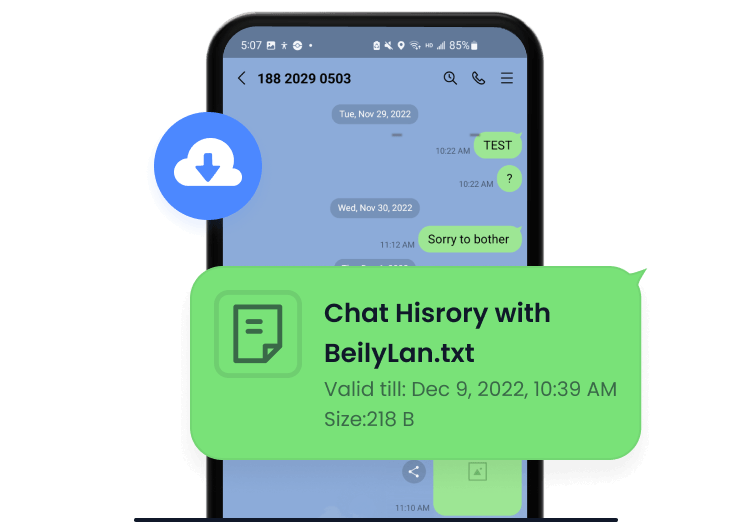 Get Shared Documents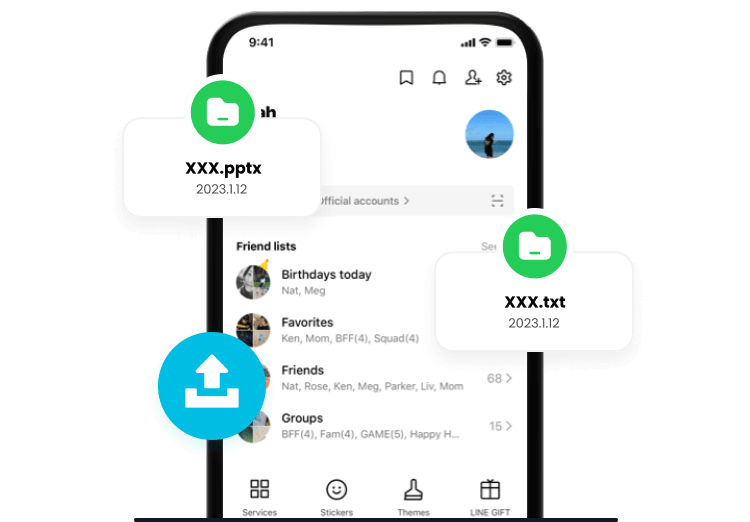 Export All Data
Discover More with the Smart Dashboard
A smart dashboard allows you to view all the pertinent information easily and quickly. There are more features to safeguard your kids on LINE.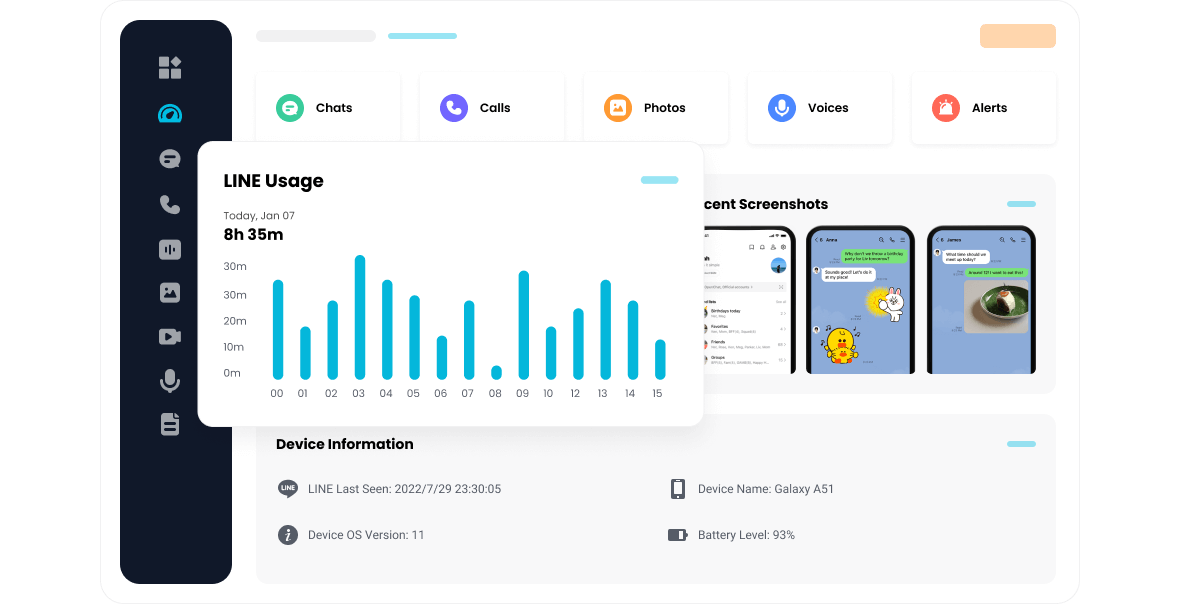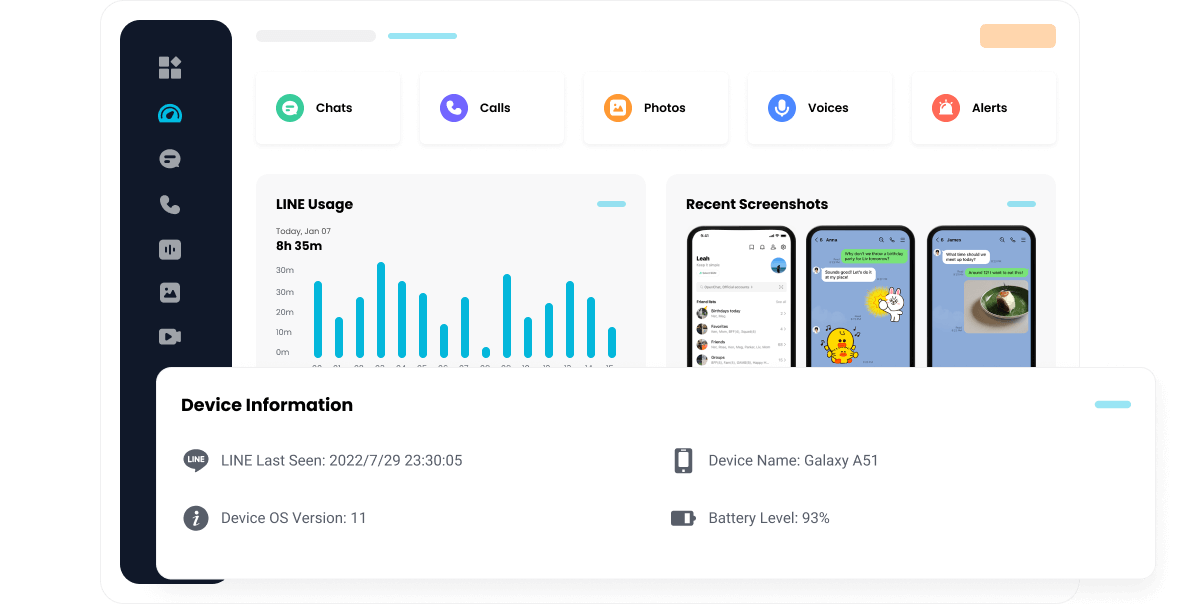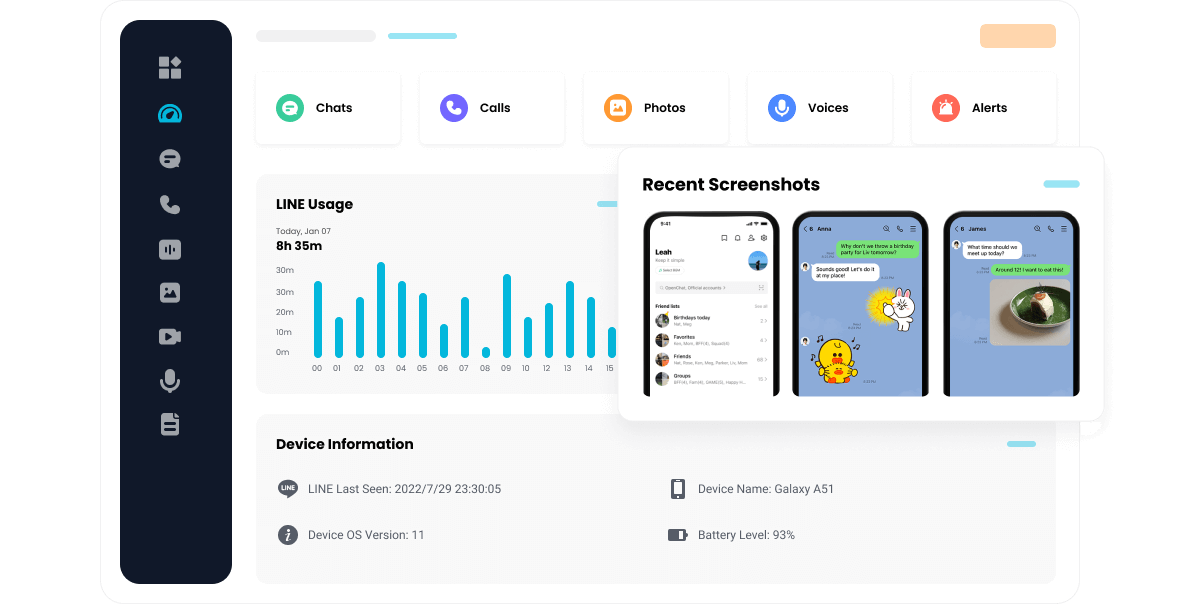 Know/Set the Screen Usage
Track Date & Time
Capture Screenshot
Explore All Features in Demo>
Set Up LINE Monitoring Tool in 3 Steps
Create an account using your email and select your preferred plan to activate

Install KidsGuard for LINE on target Android phone and complete the setup process.

Monitor the target phone's LINE app activity on the web dashboard.

View Full Guide>>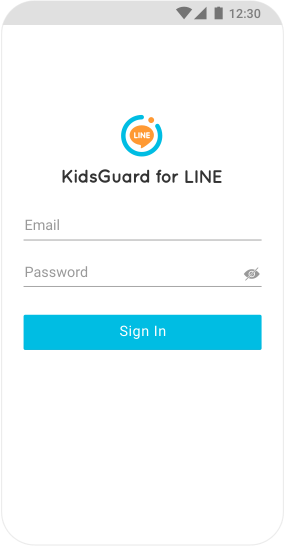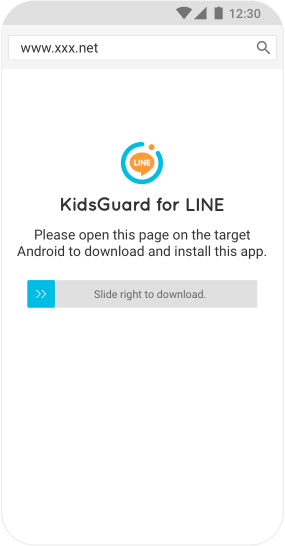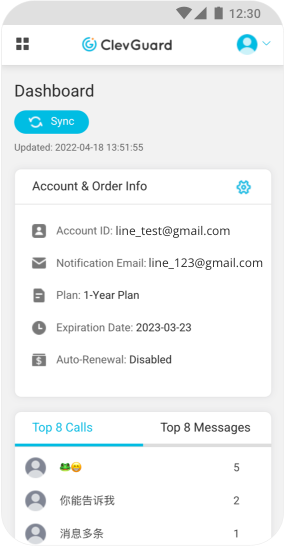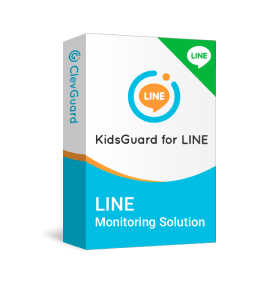 KidsGuard for LINE
Monitor activity on LINE App without hassle
103,895people have chosen it.
We Are Trusted by Worldwide Users

Ethan
"I recently started using KidsGuard for LINE to monitor my children's online activities and I must say, I am impressed. The tool is easy to install and use, and provides me with real-time updates on my children's LINE chat history, call logs, and media files. It has helped me keep an eye on their online behavior and ensure their safety. I highly recommend this tool to any parent who wants to stay informed about their children's online activities."

Emily
"As a manager, I have been using KidsGuard for LINE to monitor my team's communication on LINE. The tool has helped me identify any communication gaps and improve team collaboration. The dashboard is easy to navigate and provides a detailed analysis of chat history and call logs. The tool has definitely improved our team's productivity and I highly recommend it to any manager looking for a similar solution."

Matthew
"I have been using KidsGuard for LINE to monitor my partner's LINE activities and I must say, it has helped me uncover some uncomfortable truths. The tool provides me with access to my partner's chat history and media files, which has helped me identify potential red flags in our relationship. While it is not a pleasant experience to spy on someone, the tool has helped me make informed decisions about my relationship. I highly recommend this tool to anyone."








FAQs & Tips
Frequently Asked Questions:
1. Do I Need to Root the Android Device For LINE Monitoring?

No, there is no need to root the target device before using KidsGuard for LINE.

2. Which Devices Are Compatible With KidsGuard For LINE?

KidsGuard for LINE is compatible with all mainstream mobile phones and tablets running Android 11 to Android 4.4. Including Huawei, Samsung, Google, LG, Xiaomi, etc.

3. Can I Read Deleted LINE Chat Messages?

Yes, KidsGuard for LINE supports reading deleted LINE chat messages if they have been read by the target.

4. How Long Does It Take For KidsGuard To Upload LINE Texts From The Taeget Device To Dashboard?

It basically takes 5-10 minutes to display the data on the online control panel.

5. How Does KidsGuard For LINE App Work?

KidsGuard for LINE collects the data by installing a host program on the target mobile phone and uploads the data to your account, you can remotely monitor it on the online dashboard.
Learn More