Privacy is becoming a rare commodity. With the constant surveillance of our online activity and the tracking of our physical location through our smartphones, it can feel like our every move is being monitored.
However, there is a way to take back control of your privacy, and it starts with faking Find My iPhone location settings on your iPhone. We've gathered some of the best methods to get around this feature so you can restore your privacy and protect yourself from unwanted tracking.
Whether you're trying to avoid stalkers, hide your location from advertisers, or want to keep your personal information private, this guide will show you how to regain your privacy by faking your location on your iPhone.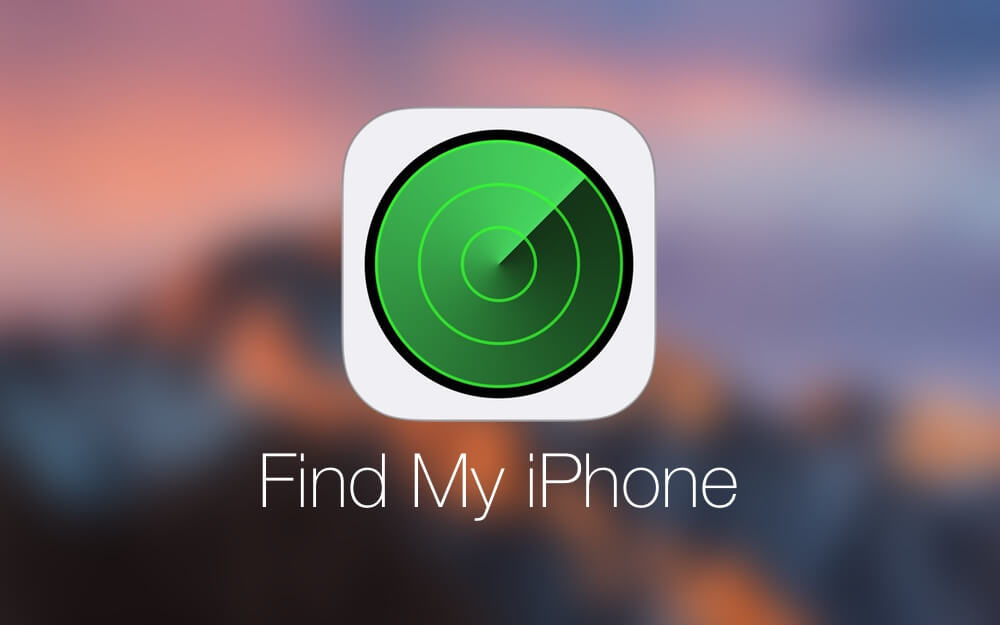 Part 1. Can You Fake Your Location on Find My iPhone for iOS 16 Without Jailbreak?
The short answer is yes, you can fake your location on Find My iPhone for iOS 16 without jailbreaking your device. However, it's not as simple as just turning off location services or clearing your location history. Instead, you'll need to use a location spoofing app.
Apple doesn't naturally want you to fake your location because so many of the apps and monitoring systems on your smartphone are designed to be used with your accurate GPS location. Without that data, these features do not function as well. That could be anything from locating a new bookstore to check out to sharing your location with a family member hoping to meet you for lunch.
For this reason, jailbreaking is almost always required when you want to learn how to spoof your location on iPhone. The only exception is when you have a reliable and safe-to-use third-party application that gets around this requirement.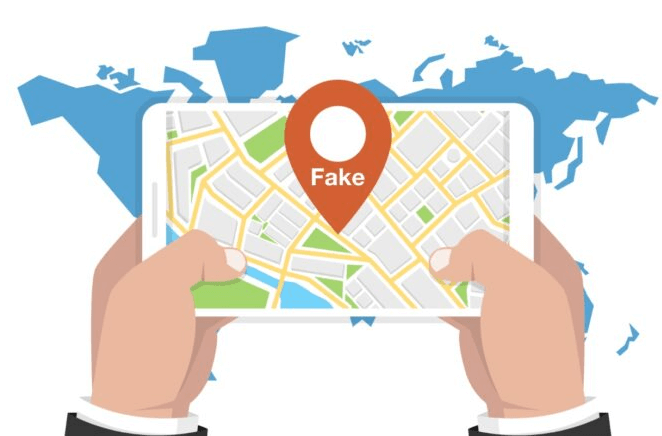 Part 2. Quickest Way to Spoof Your Location on iPhone Without Anyone Knowing
The quickest and most convenient way to spoof your location on an iPhone without anyone knowing is by using a location spoofing app like ClevGo. This app allows you to select a fake location and then use that location for all your apps, including Find My.
It makes your location seem to be from anywhere in the world you wish. You could show people trying to track you at a restaurant in the Swiss Alps when you are actually back at your house enjoying some much-needed peace and quiet from being bugged.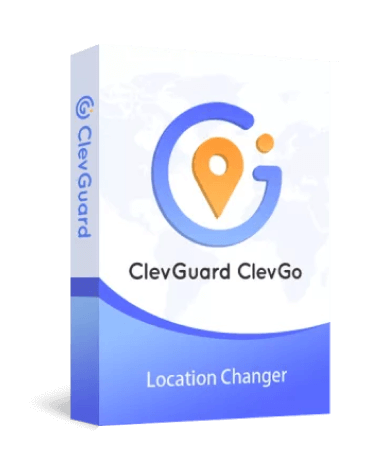 Features
Create simulated pathways that mimic natural movement.
Use a joystick feature to change your location with a bit more flexibility.
No need to jailbreak or root your device.
Support all iOS & Android devices.
Steps to fake location on Find My iPhone by using ClevGo :
Step 1: First, download and install ClevGo, Then launch the application and connect your iOS devices to your PC.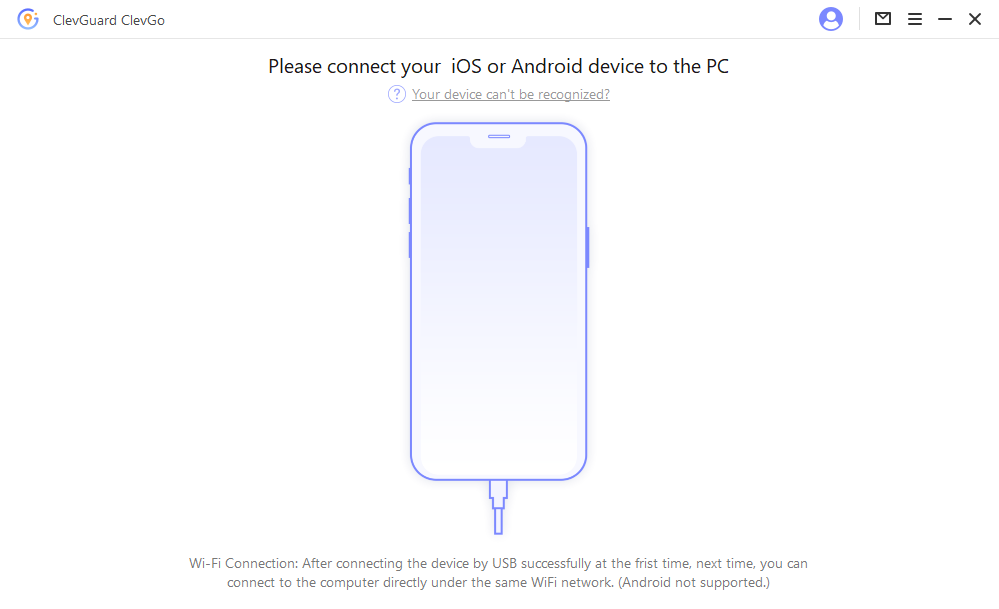 Step 2: After the map is loaded, select "Teleport Mode" in the upper right corner, plan out your route by setting coordinates and speed.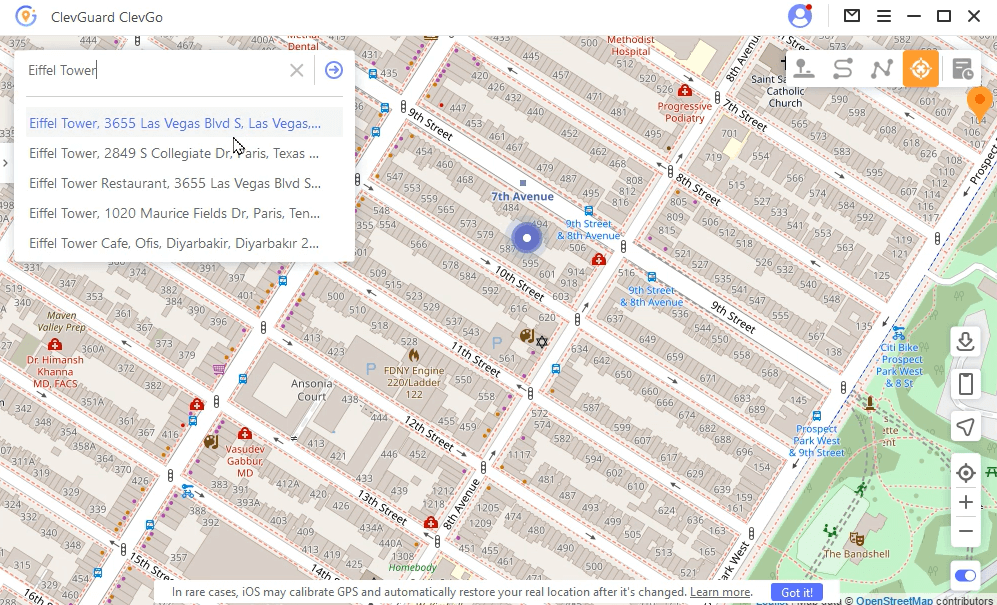 Step 3: Click "Move" , and the location on your iPhone will change to wherever you want it to be.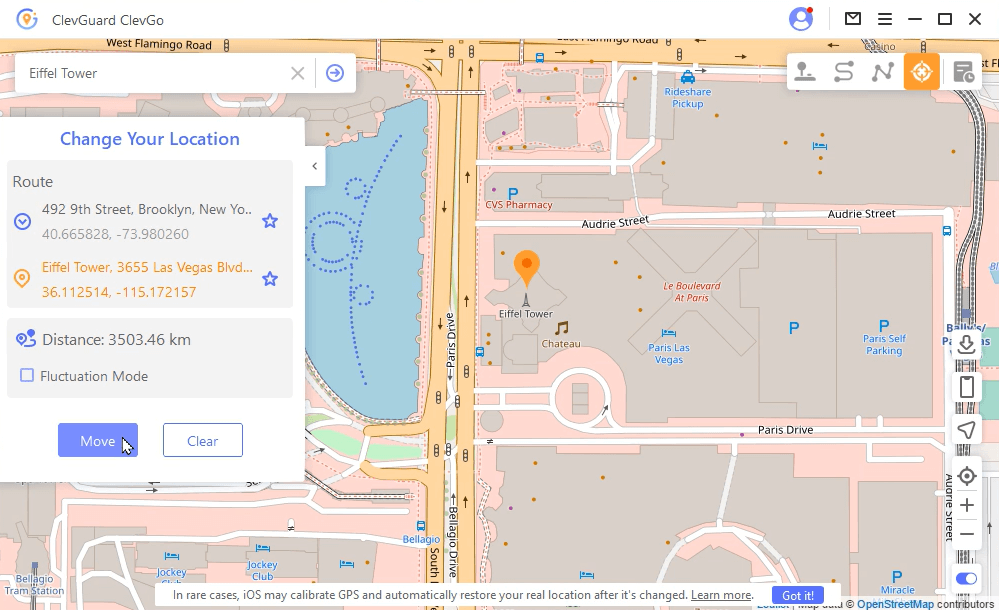 Just click the following button to download ClevGo and fake your location for free!
Part 3. Alternative Ways to Fake Location on Find My iPhone
If you're not comfortable using a location spoofing app, there are a few alternative ways to faking Find My iPhone location services. Most of these alternatives require a bit more skill and time to get right and may risk the integrity of your device, so proceed with caution. It's also pretty important to note that these methods may not be as reliable or easy to use as a location spoofing app.
1Use Cydia App to Fake Location on Find My iPhone for Jailbroken Devices
If you have a jailbroken device, you can use a Cydia app to fake your location on Find My iPhone. However, it's important to note that jailbreaking your device can void your warranty and leave your device vulnerable to security risks. Additionally, you'll need some technical knowledge to use Cydia and find the appropriate app for faking your location.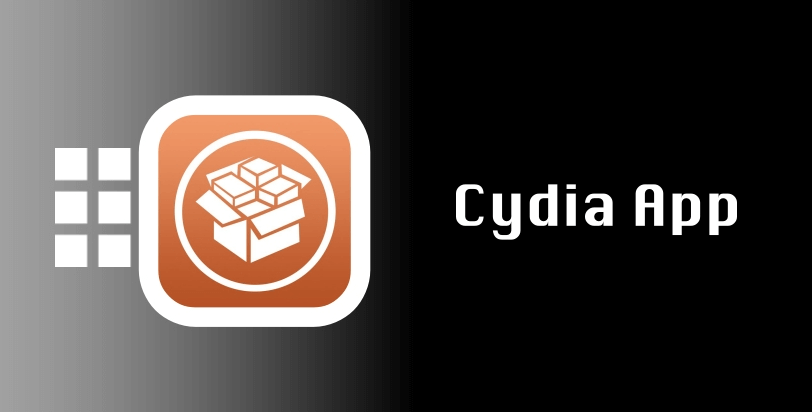 First, you will need to jailbreak your iPhone. There are many tutorials available online that can guide you through the process.
Once your iPhone is jailbroken, open Cydia and search for a location spoofer app.
Install and then open the app.
Follow the on-screen instructions of that app to spoof your location.
2Use A Burner iPhone or Other Apple Device
Another alternative way for how to spoof your location on iPhone is to purchase a burner or another Apple device. This method involves setting up a new Apple ID on the burner device and then using that device's location for Find My. However, this method can be time-consuming and may not be as reliable as using a location spoofing app.
You want to be sure to find a reliable burner phone, as there are many on the market. The best option is to go to a big box store and ask for help on which burners are purchased the most. They are typically cheap.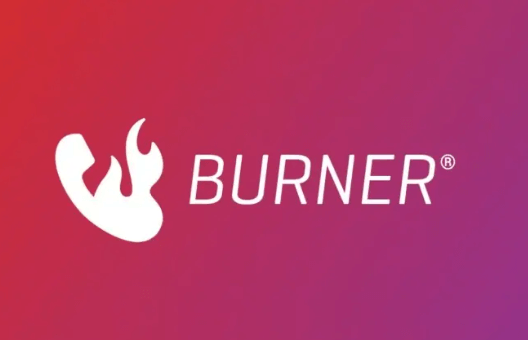 Part 4. How to Turn Off Location Sharing on Find My iPhone App
If you're done faking Find My iPhone location and want to turn off location sharing, it's easy to do so. Just remember that this will disable many of the features you may wish to use on the various other apps on your smartphone device. That can be tough if you are hoping for driving directions, location-based suggestions for entertainment, or even using your favorite mobile game.
Open the Find My app, tap on the "Me" tab and then tap on "Share My Location."
From there, toggle off the "Share My Location" switch.
Once you've turned off location sharing, it will say "location not available" on Find My.
Conclusion
Faking your location on the Find My iPhone app is a great way to regain your privacy. Whether you use a location spoofing app like ClevGo or alternative methods like a jailbroken device or a burner iPhone, you have plenty of options.
Remember to always be cautious when jailbreaking your device. The much safer way to ensure your location remains private is to download and try ClevGo. That way, you avoid any of the issues with jailbreaking altogether and can set an easy-to-use route that others will think is you when you are really doing whatever you want!