Have you ever wished you could clone your phone's data without ever having to physically handle the device? Maybe you want to transfer all your information to a new phone but don't want to go through the hassle of moving everything manually. Or perhaps you suspect someone else is using your phone and want to see exactly what they've been up to. Some do it to transfer data from one phone to another, while others do it for forensic purposes or to protect their children and elderly loved ones. Whatever the reason, it's now possible to clone cell phone without touching it! In this article, we'll show you how.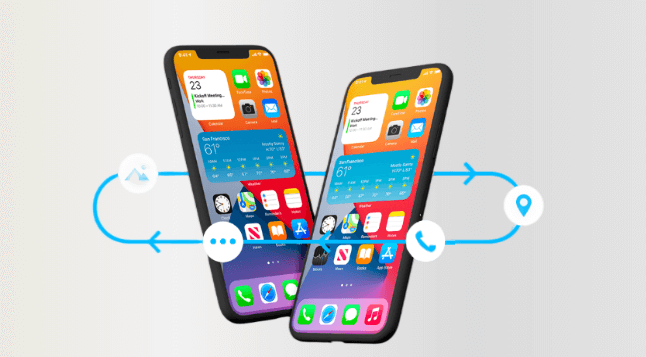 Part 1. Why People Clone Their Cell Phones
There are many reasons why people choose to clone their cell phones. One common reason is to transfer all their data to a new phone. Maybe you've just purchased a new smartphone and want to move all your contacts, photos, and other information over to the new device. Cloning your phone can make this process much easier and faster than transferring everything manually.
Another reason to clone cell phone is to keep a backup of all your data in case something goes wrong with your device. That could be as simple as dropping your phone and breaking all hardware to having your kiddo spill water all over the device, causing you to lose all your essential information. By cloning your phone, you can ensure that you have a copy of everything stored safely elsewhere.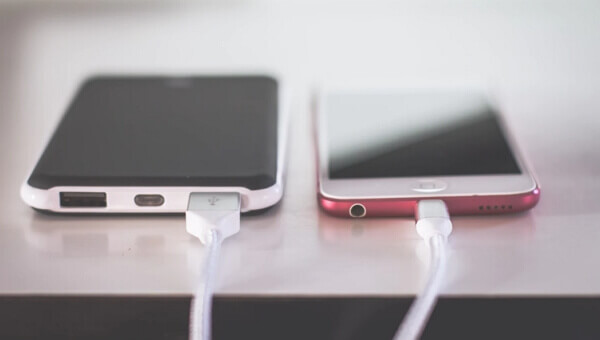 Some people also clone their phones as a way to monitor the activity of someone else. For example, a parent may clone their child's phone to keep track of their online activity and ensure they are staying safe. Similarly, an employer may clone an employee's phone to monitor their use of company-owned devices.
Finally, some people clone their phones out of forensic data collection. They may want to see what information and evidence is stored on the phone or what someone else has been doing on their device.
Part 2. How people Clone Their Cell Phones
Now that you know why people clone thier phone. Let's see 3 methods to do it. With these methods, you can clone a cell phone easily.
1Cloning a Cell Phone Remotely with KidsGuard Pro
If you want to clone a phone without touching it, you can use a tool called KidsGuard Pro . This app allows you to clone a phone and track its activity from a remote location, making it perfect for parental control or employee management.There are some features of it below: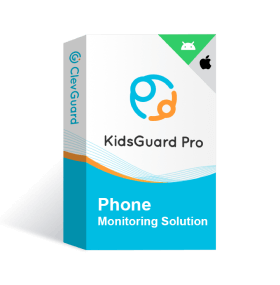 Features:
It is compatible for both iOS and Android.
It allows you to clone the target device in real-time as long as connecting the network.
With KidsGuard Pro, you can clone all the social app data from the target device, such as WhatsApp, Snapchat, Facebook, and so on.
It supports more than 30 types of files.
You can also review the browser history of the target phone.
To use KidsGuard Pro, you will need to install it on the target phone and set it up with your account. Once it's set up, you can access all the phone's data from the KidsGuard Pro dashboard. This includes text messages, call logs, location history, and much more.
Steps to use KidsGuard Pro:
Step 1: Click the "Sign Up" button below to create your account . Then, purchase the most suitable plan for your case so that you unlock all of the tool's features.
Step 2: Take the device that you want to clone and download the KidsGuard Pro. Follow the instructions that you will see to configure the app and set it up.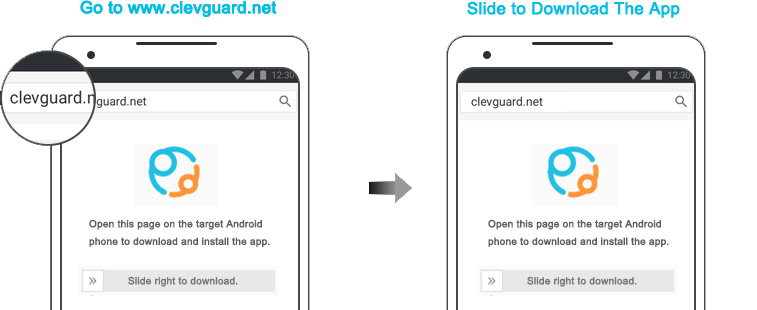 Step 3: Then log in to KidsGuard Pro website. Go to Member Center > My Product > Dashboard of KidsGuard Pro to bind your device.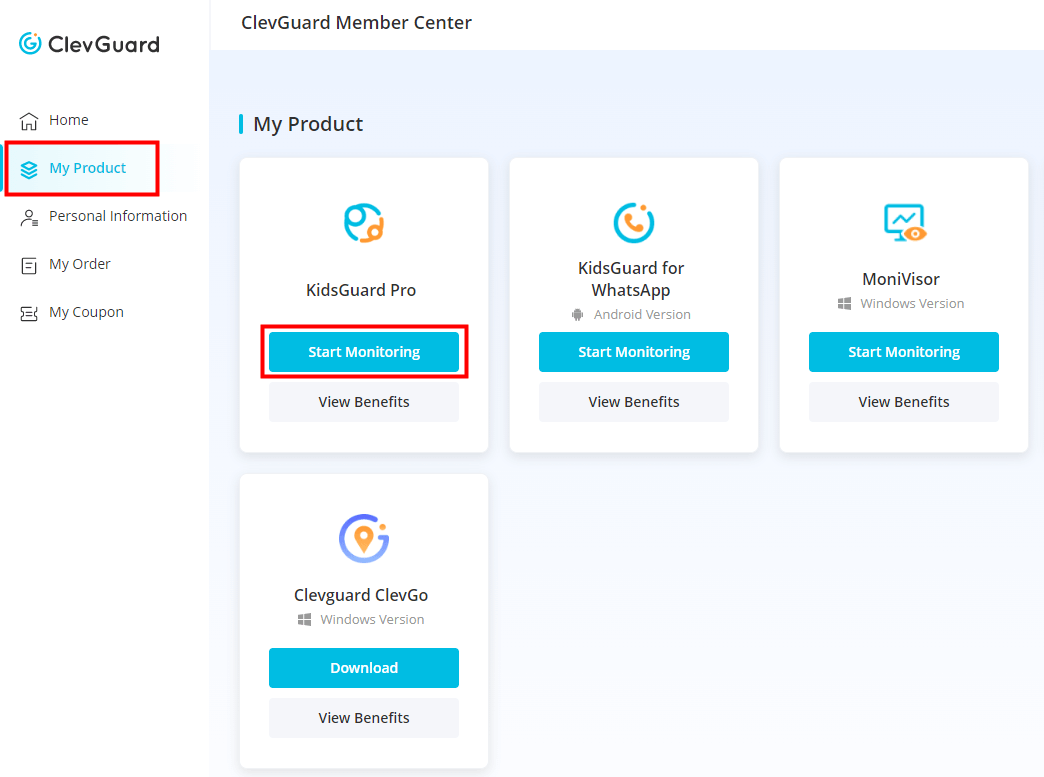 Step 4: Finally, click "Data Export" on the dashboard. Select the data you want to clone from the source phone, then click "Export".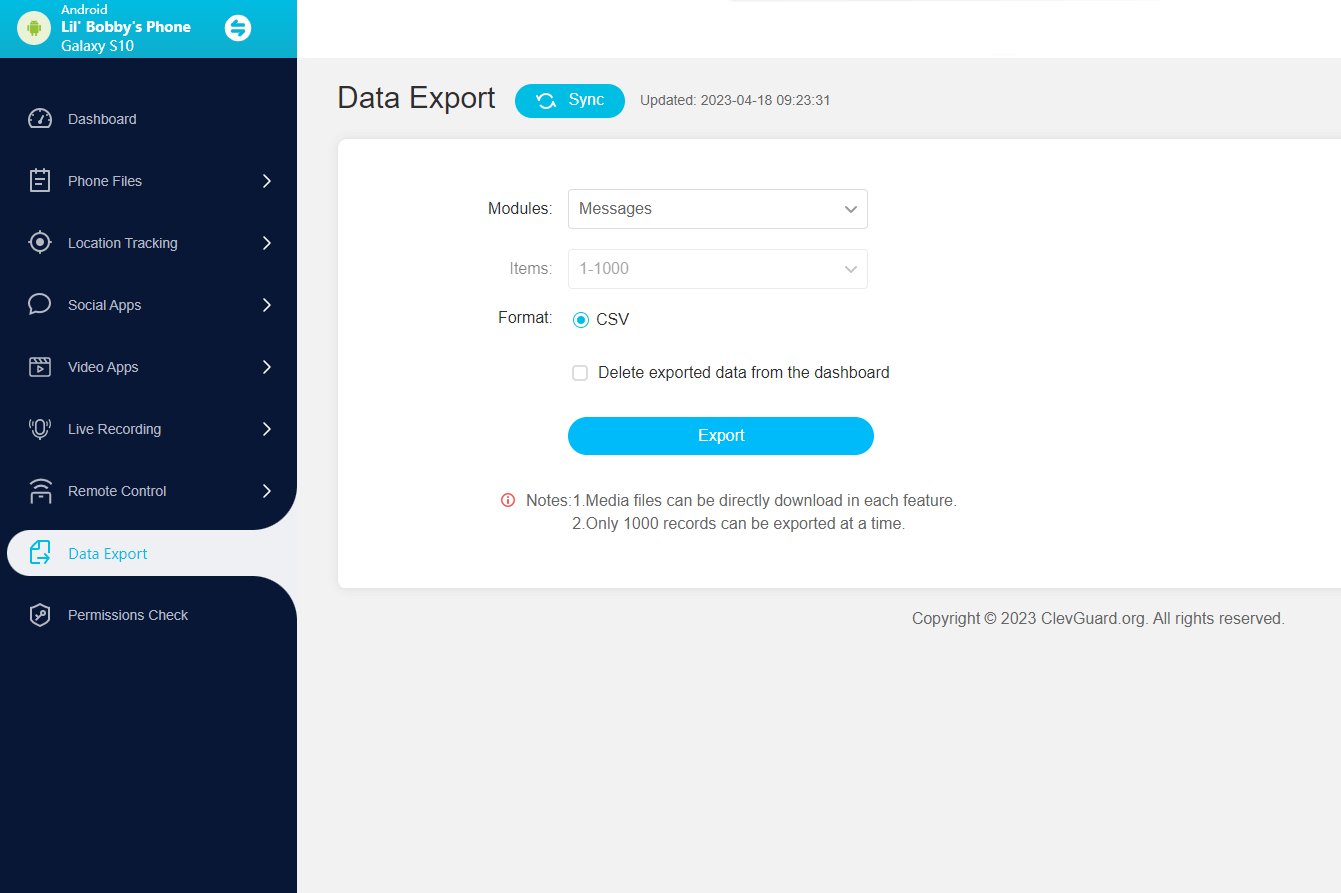 Once the cloning process is complete, you should be able to see all the cloned data on the destination phone.
2Cloning a Cell Phone with CLONEit
CLONEit is a phone cloning app that allows you to transfer data from one phone to another. It is available for Android devices and can be downloaded from the Google Play Store. Using CLONEit, you can clone your contacts, SMS messages, MMS messages, music, videos, and other data from one phone to another.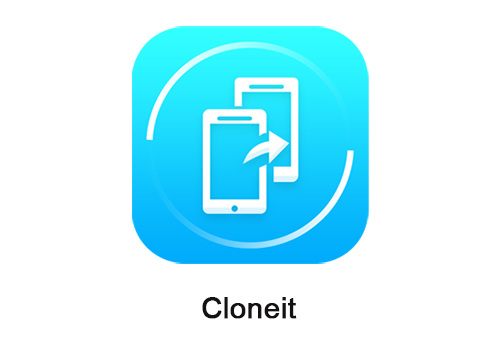 The app claims to be able to transfer data at speeds up to 20Mb/s, which is much faster than most other phone cloning methods. It is important to note that CLONEit is only compatible with Android devices, and it cannot be used to clone iPhones or other types of phones.
Download and install the CLONEit app on both phones.
On the source phone (the one you want to clone), open the CLONEit app and select "Sender". On the destination phone, open the app and select "Receiver".

Follow the on-screen instructions to connect the two phones using Bluetooth.
Once connected, select the data you want to clone and tap "Start". The cloning process will begin.

When it's finished, the data on the source phone will be transferred to the destination phone.
3Cloning a Cell Phone with iCloud/iTunes
Coning a cell phone using iCloud or iTunes can be a helpful tool for creating backups, transferring data, monitoring activity, and restoring a phone. If you have an iPhone, you can clone it using iCloud or iTunes. Keep in mind these methods are just for Apple devices. Here's how:
1. Use iCloud to Clone Your iPhone
Go to Settings > iCloud > Back up.
Tap "Back Up Now" to start the backup process.
Turn on your new iPhone and follow the on-screen instructions to set it up.
When prompted, select "Restore from iCloud Backup".
Sign into iCloud and choose the backup you want to restore.
2. Use iTunes to Clone Your iPhone
Connect your iPhone to your computer using a lightning cable.
Open iTunes and click on the iPhone icon.
Click "Back Up Now" to start the backup process.

When it's finished, connect your new iPhone to the same computer and click "Restore iPhone".
Select the backup you just made and click "Restore".
If you're looking for an easy and reliable way to clone your cell phone, KidsGuard Pro is definitely worth considering. With its powerful phone transfer feature, you can quickly and easily clone your data from one phone to another. Whether you're looking to transfer data to a new phone, create a backup, or monitor the activity of someone else, KidsGuard Pro has you covered.
And the best part? You can try out KidsGuard Pro for yourself by click the following "View Demo" button. So why wait? Give KidsGuard Pro a try today and see how it can help you clone cell phone with ease!