KidsGuard Pro Guide - Android Monitoring
Step 1: Create your account for KidsGuard Pro
Register a KidsGuard Pro account by clicking the Monitor Now button. To access all advanced monitoring features, you will need to purchase a premium plan. You can choose a 1-month, 3-month, or 1-year plan. Prices will vary accordingly.
Step 2: Download the KidsGuard Pro app and set it up
Once you have successfully purchased our Android monitoring tool, you will be directed to the ClevGuard Member Center page. Choose My Product, then you can view and manage the corresponding order.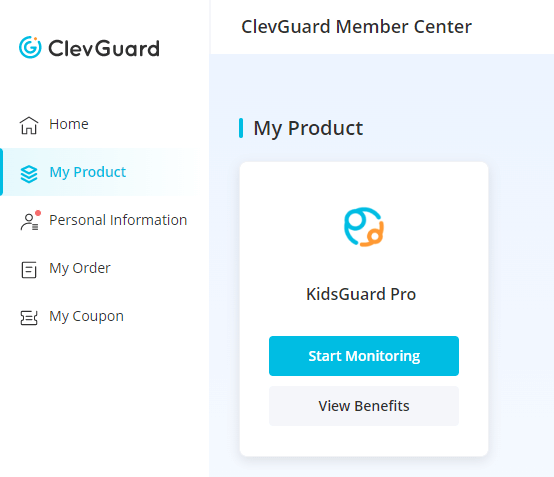 2.1. Download KidsGuard Pro assistant on the target Android device.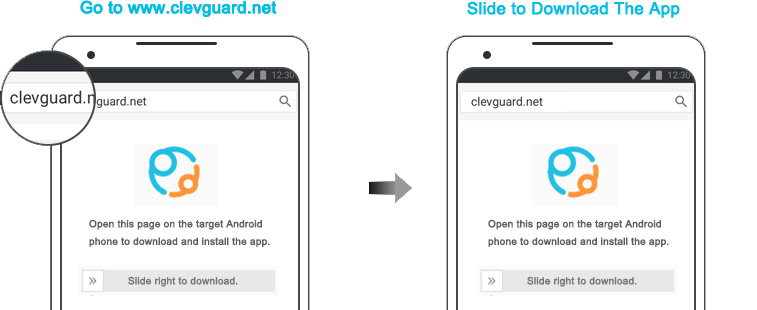 2.2. Install KidsGuard Pro and complete some settings.

Step 3: Verify your setup and start monitoring from your account
Now, log into your KidsGuard Pro account once the app has been installed and configured. You will see the device name and related information if everything is set up correctly. To view the phone's data and activities, click on Demo. Please note that the first time you sync the data from the phone to the dashboard, it will take some time.