Pokemon, a beloved franchise that has captured the hearts of millions, offers a captivating gaming experience. With the advent of technology, fans now have the opportunity to enjoy Pokemon games on their iPhones using emulators. In this article, we will explore the best Pokemon emulator for iPhone and tell you how to download a Pokemon emulator for iPhone , allowing you to dive into the world of Pokemon on your iOS device.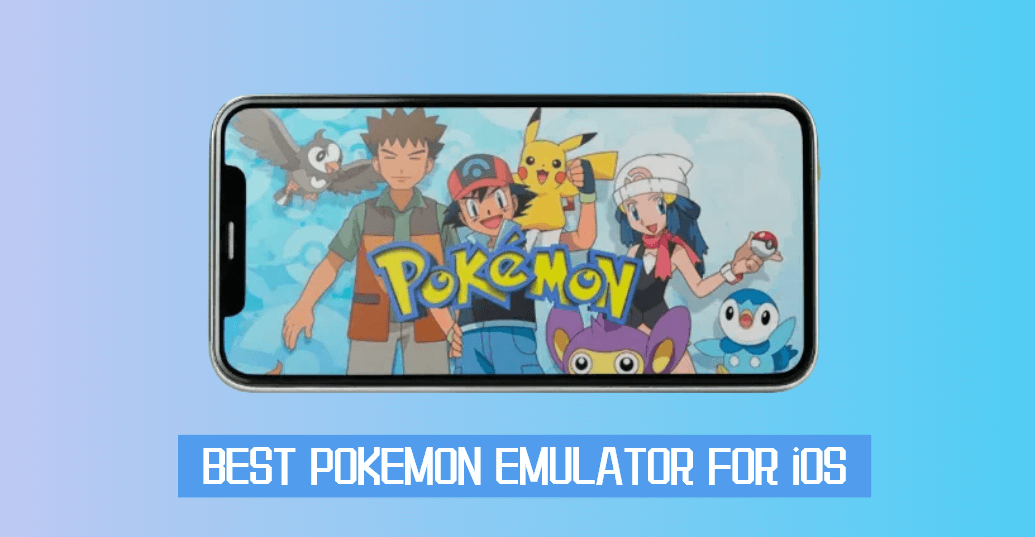 Part 1. Can you emulate Pokemon on an iPhone?
Before we dive into the best Pokemon emulators for iPhone, let's address the question"Can you emulate Pokemon on an iPhone?". Emulators are software applications that replicate the functionality of a different device or operating system. While Apple does not officially support emulators on its App Store, there are ways to install them on your iPhone using third-party sources.
Part 2. 5 Best Pokemon Emulator for iPhone
After extensive research and analysis, we have identified the top Pokemon emulator for iPhone. Let's explore each emulator.
1Delta
Delta is one of the best Pokemon emulators for iPhone, known for its user-friendly interface and smooth performance. Its extensive compatibility with various Pokemon games makes it a top choice among Pokemon enthusiasts. With Delta, players can relive their favorite Pokemon adventures on their iPhones.
Pros
User-friendly interface
High compatibility with Pokemon games
Regular updates and bug fixes
Cons
Requires a subscription for advanced features
Limited availability on the App Store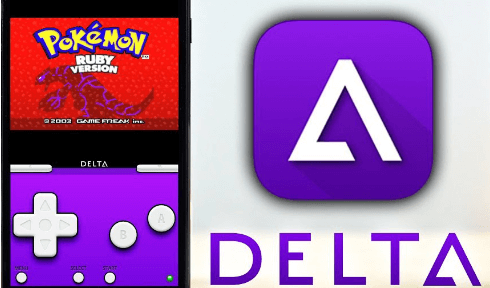 Steps to use Delta Pokemon emulator for iPhone:
Download and install the Delta app on App
Launch the Delta app and navigate to the game selection screen.
Choose your desired Pokemon game from the available options. Now, you can enjoy playing Pokemon on your iPhone with the Delta emulator.
2GBA4iOS
GBA4iOS is another popular emulator for iPhone Pokemon that allows Pokemon fans to play Game Boy Advance (GBA) games on their iPhones. It offers a range of features, including save states, controller support, and cheat codes, enhancing the gameplay experience.
Pros
Supports GBA games and ROMs
User-friendly interface with customizable controls
Saves game progress
Cons
Requires frequent reinstallation due to certificate revocations
May experience occasional performance issues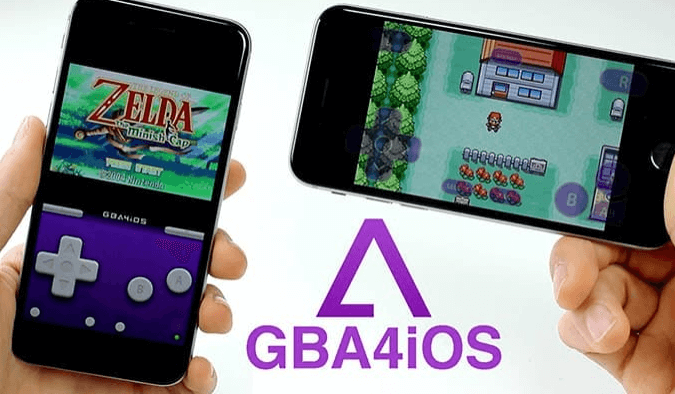 Steps to use GBA4iOS:
Visit the GBA4iOS website to download and install it on your phone.
Adjust the emulator's settings according to your preferences.
Search for Pokemon ROMs online and import them into the emulator.
Launch the GBA4iOS app and start playing your favorite Pokemon games.
3Happy Chick
Happy Chick is a Pokemon emulator for iPhone that supports various gaming consoles, including Nintendo, Sega, and Game Boy Advance. It provides a vast library of Pokemon games, allowing users to explore a wide range of adventures.
Pros
Wide range of supported consoles and games
Easy installation process
Gamepad and controller support
Cons
Requires a stable internet connection for game downloads
May encounter compatibility issues with certain devices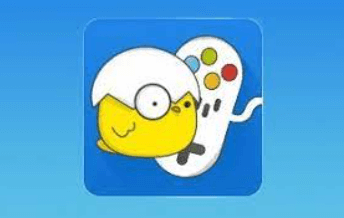 Steps to use Happy Chick Pokemon emulator for iPhone :
Download and install Happy Chick app from the official website.
Open the Happy Chick app and navigate to the Pokemon game section.
Select your desired Pokemon game and begin playing.
4DolphiniOS
DolphiniOS is a GameCube and Wii Pokemon emulator for iPhone that allows users to play Pokemon on iPhone originally released on these consoles. With its advanced features and compatibility, DolphiniOS offers a unique Pokemon gaming experience on iPhones.
Pros
Supports GameCube and Wii games
Offers high-quality graphics and performance
Regular updates for bug fixes and improvements
Cons
Requires a powerful iPhone for optimal performance
Limited support for certain games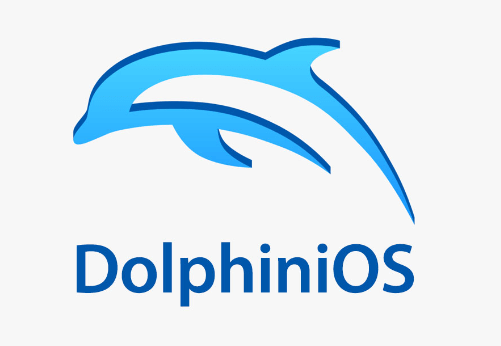 Steps to use DolphiniOS Pokemon emulator for iPhone:
Download the DolphiniOS IPA file from the official website
Use a tool like AltStore to install the DolphiniOS app on your iPhone.
Launch the DolphiniOS app and import your desired Pokemon game ROM.
Customize the emulator settings for optimal performance.
Start playing Pokemon games on your iPhone using DolphiniOS.
5EclipseEmu
EclipseEmu is a reliable Pokemon emulator for iPhone that offers a wide range of Pokemon games for iPhone users. It provides a simple and intuitive interface, making it accessible for both novice and experienced players.
Pros
Large selection of Pokemon games
User-friendly interface
Regular updates for stability and performance improvements
Cons
Limited customization options
Occasional compatibility issues with certain games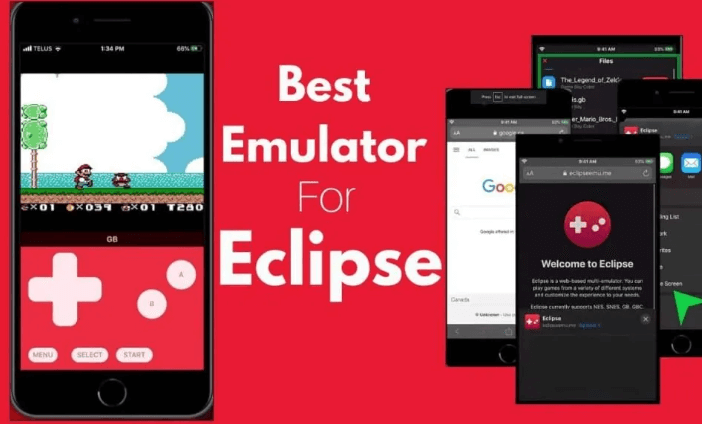 Steps to use EclipseEmu Pokemon emulator for iPhone:
Download and install the EclipseEmu app from the official website
Launch EclipseEmu and navigate to the Pokemon game library.
Select the desired Pokemon game and start playing.
Part 3. Are There Any Pokemon Games on the App Store?
Yes, the official App Store does offer a selection of Pokemon games for iPhone users to enjoy. While the availability may vary based on your region, here are a few examples of Pokemon games that you can find on the App Store:
1Pokemon GO
The iconic augmented reality (AR) game that took the world by storm. Pokemon GO allows players to catch, train, and battle Pokemon in the real world using their iPhone's GPS and camera.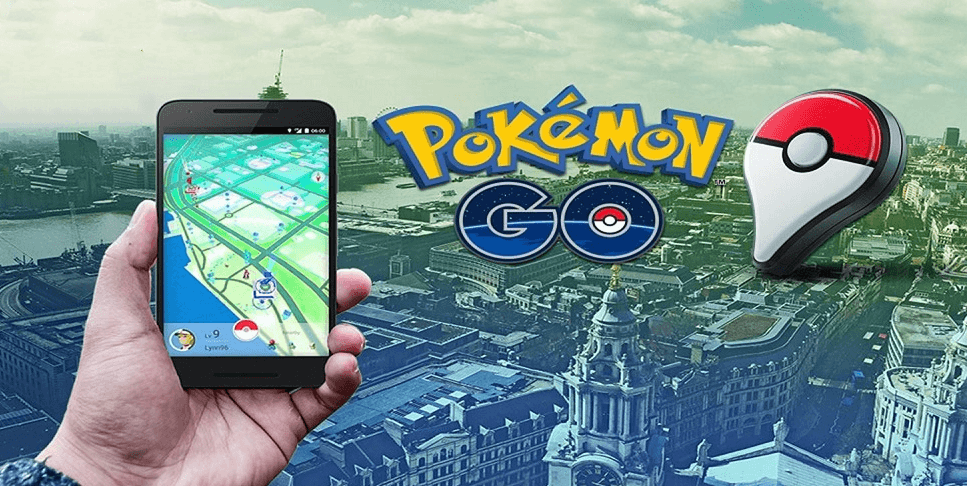 2Pokemon Masters EX
A mobile RPG that brings together trainers and their Pokemon partners from various regions in exciting battles. Build your dream team and engage in strategic battles with other trainers.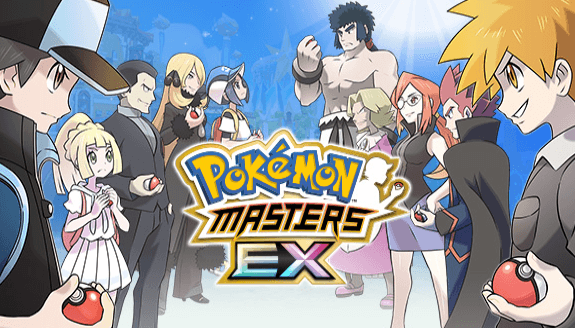 3Pokemon Quest
Embark on a unique adventure in Tumblecube Island, where Pokemon have a distinct cube-like appearance. Explore the island, befriend Pokemon, and engage in expeditions to uncover hidden treasures.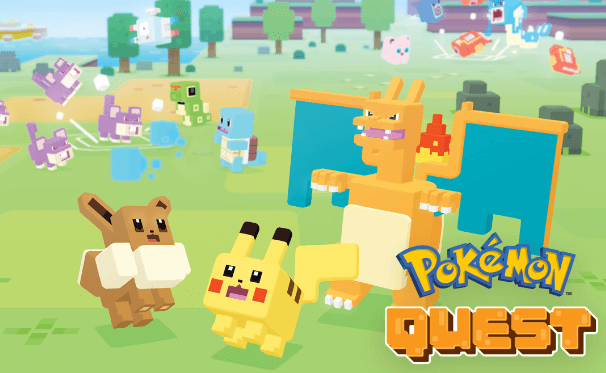 Part 4. Bonus Tips - How to Change Location on Pokemon Go?
Changing your location in Pokemon Go can unlock new opportunities and experiences within the game. One useful tool for accomplishing this is ClevGo, a reliable location changer designed specifically for Pokemon Go. With ClevGo, you can modify your location and explore different regions without leaving the comfort of your home.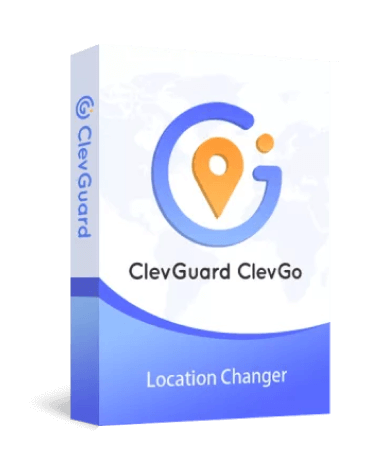 Key features:
Route Simulation: Simulate realistic movement along specific routes or destinations.
Speed Control: With ClevGo, you have the ability to control the speed at which your in-game character moves. You can adjust the speed adds flexibility and customization to your location-changing experience.
Joystick Control: ClevGo offers a virtual joystick feature that enables you to moved in any direction, allowing for real-time control and a more immersive gameplay experience.
Location History: ClevGo keeps a record of your location history, allowing you to easily revisit previously used locations.
Using ClevGo to change your location in Pokemon Go is a straightforward process:
Step 1: Visit the official ClevGo website, download and install the ClevGo app on your computer. Then launch the application and connect your device to the PC using the USB cable.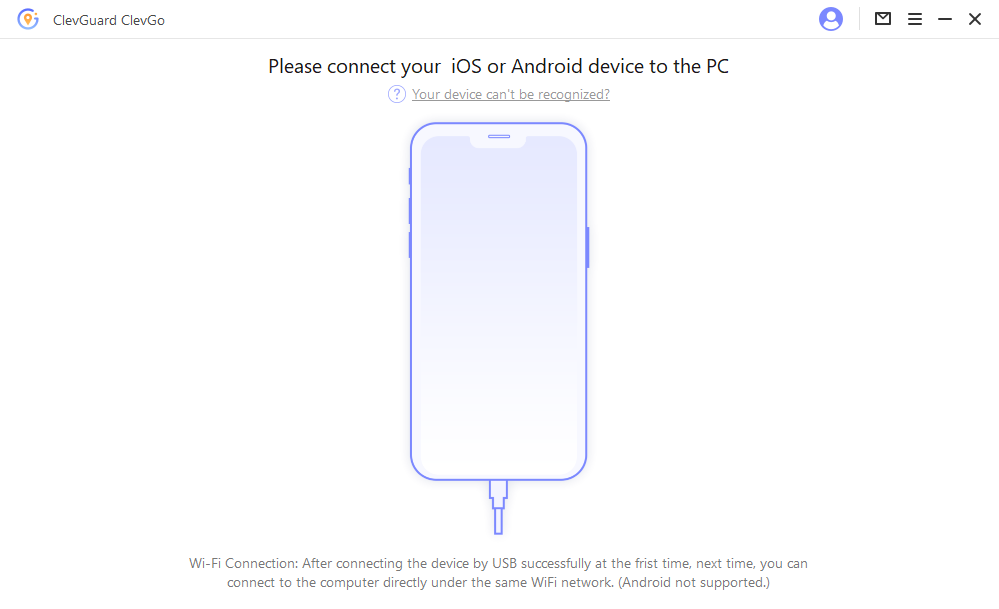 Step 2: Once you're in, you'll see a map and your current location. To change your location, select "Teleport Mode" in the upper right corner of the dashboard and enter an address or coordinates.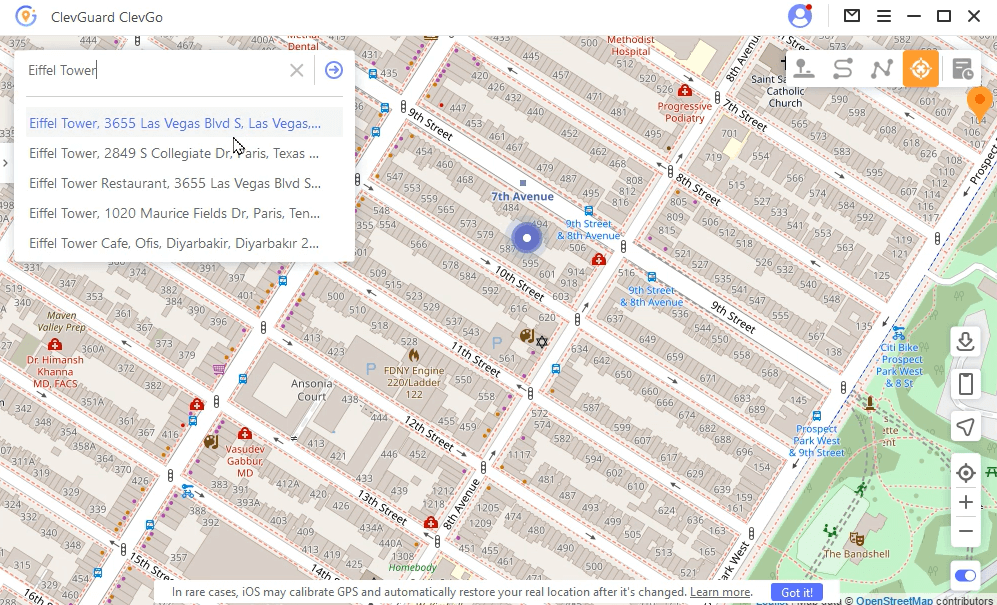 Step 3: Click "Move" to instantly change your device's location.Once you have set your desired location, launch Pokemon Go on your iPhone. You will now appear in the game at the modified location you selected using ClevGo..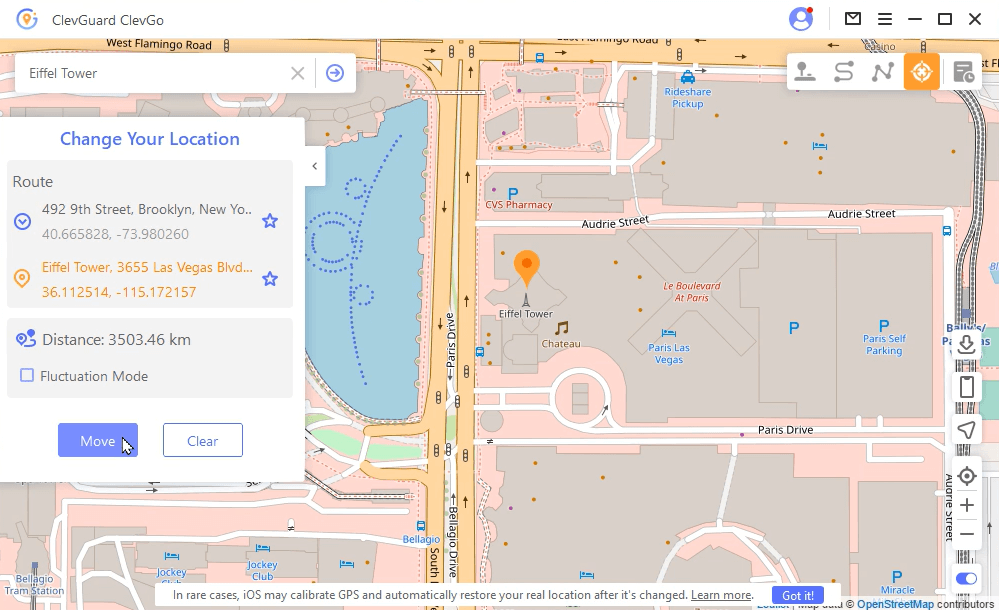 Try it for free and unleash the power of location changing in Pokemon Go today. Don't wait, take your Pokemon journey to the next level with ClevGo!
Conclusion
In conclusion, Pokemon emulator for iPhone open up a world of possibilities for fans who wish to relive their favorite Pokemon adventures. The Delta, GBA4iOS, Happy Chick, DolphiniOS, and EclipseEmu Pokemon emulators for iPhone provide seamless experiences, allowing users to immerse themselves in the Pokemon universe. Additionally, tools like ClevGo offer the ability to change locations in Pokemon Go, expanding gameplay opportunities. Embrace the power of emulators and enhance your Pokemon gaming experience on your iPhone.