Discovering that your boyfriend may be cheating on you can be an emotionally overwhelming experience. The signs of infidelity can often leave you feeling confused, betrayed, and unsure of what steps to take next. In today's digital age, smartphones have become an integral part of our lives, offering a plethora of information at our fingertips. If you suspect your boyfriend's phone holds clues to his potential infidelity, tracking his activities might provide some much-needed clarity.
In this article, we will explore the world of phone tracking and uncover the various methods and tools available to help you track your boyfriend's phone discreetly.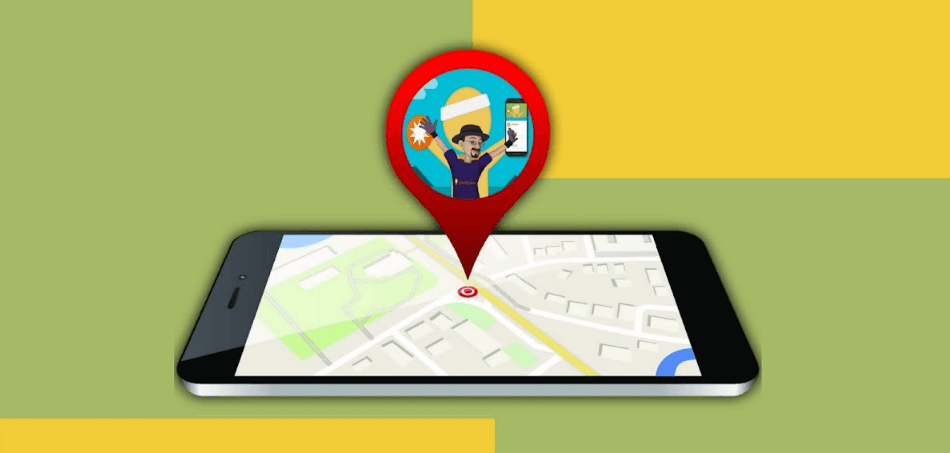 Part 1. Track Boyfriend's Phone Secretly
KidsGuard Pro is a comprehensive monitoring software that operates in stealth mode, ensuring that your boyfriend remains unaware of its presence on his device. This tool allows you to track various activities on the target device, providing a detailed record of his calls, messages, social media interactions, GPS location, browsing history, and much more. With its user-friendly interface and advanced features, KidsGuard Pro offers you a window into your boyfriend's digital life, helping you uncover potential signs of infidelity.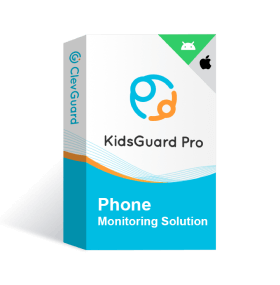 KidsGuard Pro – Best Boyfriend Tracker
Track all data on the target device, like text messages, social app chats, photos, videos and so on.
The app will be automatically hidden after installed and won't trigger any notification.
Track real-time GPS location and Wi-Fi location and view location history.
Remotely record calls & surroundings and take photos.
Works well on both iOS and Android devices and requires no rooting and jailbreaking.
Steps to Use KidsGuard Pro to Track My Boyfriend's Phone:
Step 1: Click the Sign Up button below to sign up for a KidsGuard Pro account.

Step 2: Get your boyfriend's phone and download KidsGuard Pro. Set up the app by following the on-screen prompts.

Step 3: After finishing setup, sign in your account on clevguard.org and enter the dashboard. Bind a device and start tracking right now!
Part 2. Other Ways to Track Boyfriend's Phone Location
In addition to KidsGuard Pro, there are other methods available to assist you in finding your boyfriend's location. These alternative approaches can provide additional insights and help paint a more comprehensive picture of his activities.
1

Use Find My Device to Track Boyfriend's Phone

"Find My Device" is a built-in feature available on every Android phone, offering a convenient way to locate a misplaced device. By utilizing the user's Google account, this service enables you to track the location of your boyfriend's phone quickly and at no cost.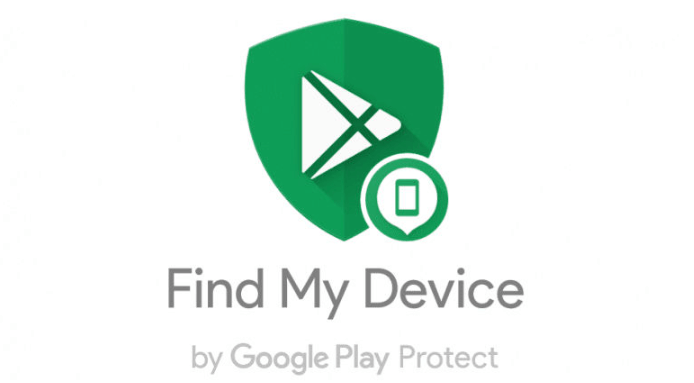 However, to successfully track down your boyfriend's phone using Locate My Device, you must first meet a few conditions, which we will cover before diving into the process.
The device must be powered on.
The user must have logged into their Google account.
The device must be linked to a Wi-Fi network.
Google Play must be visible.
The location must be activated.
Locate My Device must be enabled.
Steps for Tracking the Location on Find My Device:
Open any browser on your Android Device and navigate to https://www.google.com/android/find from any device.
Login with your boyfriend's Google credentials.
After that, choose the device on which you want to see his phone's position.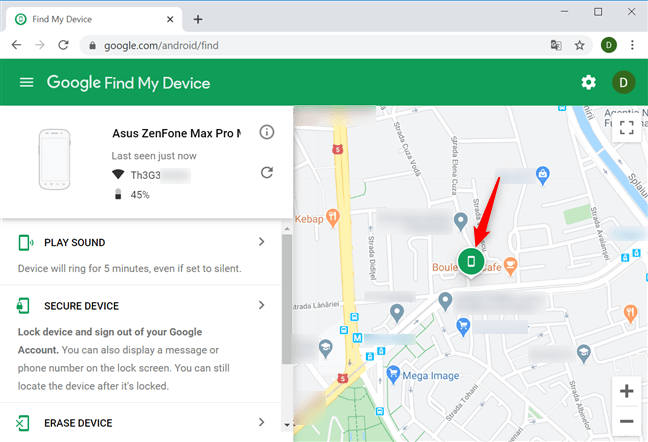 2

Track My Boyfriend's Phone with Find My iPhone

When it comes to tracking iOS devices, Apple has you covered with their invaluable service known as "Find My iPhone". Designed to help users locate their lost or stolen devices, this feature can also be utilized to check the whereabouts of your boyfriend. To make the most of this service, it's crucial to ensure that the target device is linked to a valid iCloud account. Now, let's delve into the step-by-step process of leveraging "Find My iPhone" to track your boyfriend's device and gain insights into his location.

Steps for Tracking the Location via Find My iPhone:
First of all, go to the Setting on your target device and head over to the iCloud tab. Here, turn on the Find My iPhone feature.

Now, open the official website of iCloud and log in with the account that is already linked with the target device.
On the welcome screen of iCloud, simply click on the "Find my iPhone" option.
Then, you will see a list of all the linked devices with the particular iCloud account. You can simply select your boyfriend's device and check its current location.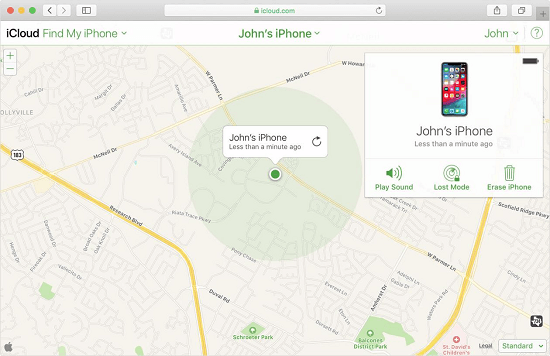 3

Use Use Life360 to Find My Boyfriend

The Life360 app not only caters to the needs of families but can also be a valuable tool when it comes to tracking a cheating boyfriend discreetly. This powerful app enables seamless communication and ensures the safety of your loved ones, making it an ideal solution for monitoring and tracking suspicious activities. By including your boyfriend within your Life360 circle, you can keep tabs on his whereabouts, receive real-time updates, and even set geo-fences to receive alerts if he goes to certain locations. This feature proves invaluable when trying to gather evidence and confirm suspicions of infidelity.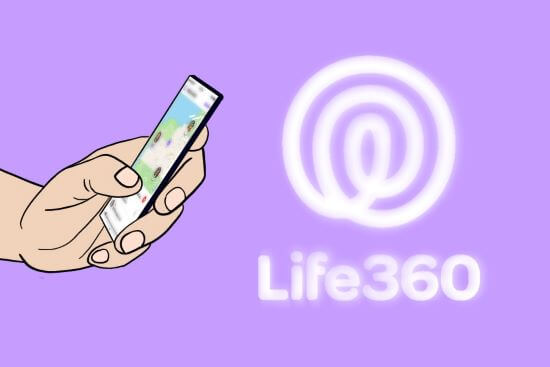 Here is a guide to help you track your boyfriend using Life360:
Install the Life360 app. Make your own exclusive, closed-door family Circle that includes your boyfriend.
Select the membership package that best meets your tracking needs.
On the move, traveling, and elsewhere, your boyfriend is being tracked.
4

Use WhatsApp Live Location

If you're looking for ways to track a cheating boyfriend, WhatsApp has you covered with its built-in and cost-free feature known as live location-sharing. With this powerful tool, you can easily keep an eye on your boyfriend's activities, including his exact location. It's important to remember, though, that before you can access his location, you'll need his permission to share it with you.

Steps to share live location on WhatsApp:
Activate location permissions for your boyfriend's WhatsApp in Settings by navigating to the apps and notification section, followed by advanced settings. Tap App permissions > Location.
Open a private chat with you from your boyfriend's WhatsApp.
Tap Attach > Location > Live location sharing.
Choose the duration for which you wish to share his live location. Hit Send.
In Summary
In the digital age, tracking your boyfriend's phone has become more accessible than ever before. While suspicions of infidelity can be challenging, tools like KidsGuard Pro can provide valuable insights to help you uncover the truth. With its comprehensive monitoring features and stealth mode operation, KidsGuard Pro offers a discreet and effective solution for tracking your boyfriend's phone activities. Take control of your situation and make informed decisions for your well-being. Try KidsGuard Pro today and gain the clarity you need to move forward with confidence!