Most people do not know that how to view Facebook secret conversations. This folder contains secret conversations that you can use to initiate a confidential discussion with friends and family. The messages in this folder are end-to-end encrypted, ensuring that only the sender and review can view the messages. The secret messages also delete themselves after a certain time for maximum confidentially. However, you may want to view the secret conversations, especially if you are a parent and worried about the conduct of your kids. In this article, you will learn how to view secret conversations on Messenger efficiently and keep track of the chats.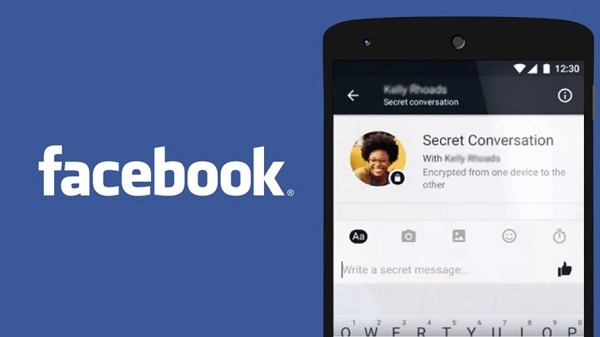 What Is Facebook Secret Conversation and How to Start It?
Before we discuss how to view secret conversations on Facebook, it is important to understand what is it and how it works. While most people are aware of traditional Facebook chats, few know about secret conversations.
People use normal Facebook chats on day-to-day conversations under the watch of Facebook. However, a few years ago privacy concerns became a major issue among Facebook users. Therefore, Facebook launched the secret conversation feature to allow users to initiate private chats within the Messenger app. The messages sent and received in this secret folder are end-to-end encrypted, which means only the sender and receiver can read them.
The secret conversation messenger feature deletes the messages after a pre-determined time, adding an extra layer of privacy and security. To locate the Facebook secret conversation feature, open the Messenger app and tap the Edit icon next to the profile. Then, enable the lock and choose the contact you want to start a secret conversation with.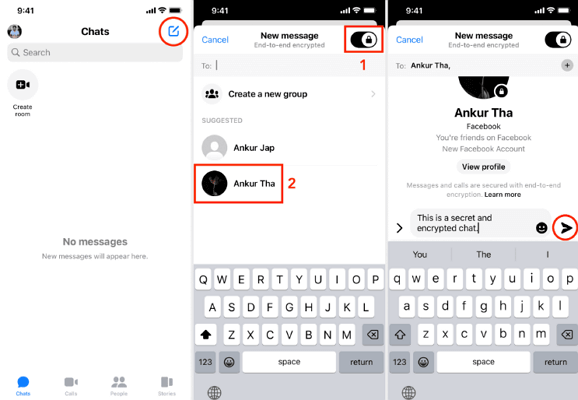 The secret conversation messages are different from other hidden messages, such as the ones from people not in your contacts. While the non-contact messages go to the spam folder, secret chats go to the secret conversation folder. The purpose is to give you that added layer of privacy and ensure that only the sender and receiver have access to the secret conversation.
How to View Secret Conversations on Facebook Messenger?
Now that we have established the importance of secret conversations on Facebook Messenger, let's have a look at how to achieve this on the web browser, iOS, and Android devices.
1

View Secret Conversation Messenger on Facebook from Web Browser

One of the ways to view secret conversation Messenger is to use the Facebook website on a web browser. The approach will give you a snapshot of the conversations, including specific chats. Here is how to see secret messages on Facebook from the web browser:
2

See Secret Conversation on Facebook Messenger from iOS Devices

Finding the secret conversation section from iOS devices can be a bit tricky. Nonetheless, you can easily access all secret conversations using the messenger app on the device. Here is how to find the secret conversation on Facebook from iOS devices.
3

View Facebook Secret Conversation from Android Devices

For Android users, viewing secret conversations follows a similar process as with iOS devices. With the Messenger app, you can easily view secret conversations of interest. Here is how to view secrete conversations on Messenger from an Android device.
How to Track Secret Conversations on Facebook?
Tracking secret conversations on Facebook can be helpful in several ways. For instance, you may want to keep tabs on the kind of conversations your kids are having with others. You may also want to safeguard your children by ensuring they are not being exploited. If you are wondering how this is possible, you can use KidsGuard Pro to track secret conversations on Facebook Messenger.
KidsGuard Pro is a comprehensive and reliable monitoring app. The app is designed to help people keep an eye on their loved ones and keep them safe by monitoring their phone activities. With the KidsGuard Pro app, you can remotely monitor activities on the other person's phone. This includes their messages, call logs, contacts, calendars, browser histories, and more. The app's key features include: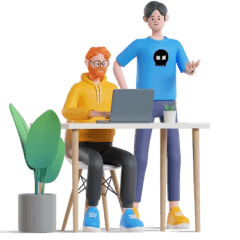 Outstanding Features of KidsGuard Pro Include:
Messages can be monitored remotely, including their text, timestamp, recipient, and photos.
Not only can you view the Facebook conversation, but also the people who they are talking with.
Remote tracking of the target phone's position, with real-time updates.
Remote monitoring of several types of data, such as contacts, notes, calendars, and app activities.
KidsGuard Pro can be used on all types social apps, such as Facebook, WhatsApp, Youtube, Tiktol, etc.
KidGuard Pro offers a range of services that allow users to keep track of their loved ones' phone activities. For parents, this is an easy way to keep their kids safe and have control over what they do with their phones. To start using KidsGuard Pro, follow these steps:
Conclusion
In this article, we have explored how to view the Facebook secret conversation in several ways. While each approach is different, it is evident that secret conversations are designed to reduce the number of parties involved in the chat. This can be a concern for many parents, especially when they do not know the person their child is talking to. KidsGuard Pro can help in addressing this problem by allowing you to track your child's phone activities, including Facebook conversations. Download the KidsGuard Pro app today and have more control over the kind of conversations your child is having.