Facebook is one of the most popular social media platforms in the world, with a variety of activities that users can engage in. If you're trying to figure out how to view someone's Facebook activities, you've come to the right place. This article will provide you with three tips to help you successfully see someone's Facebook activity.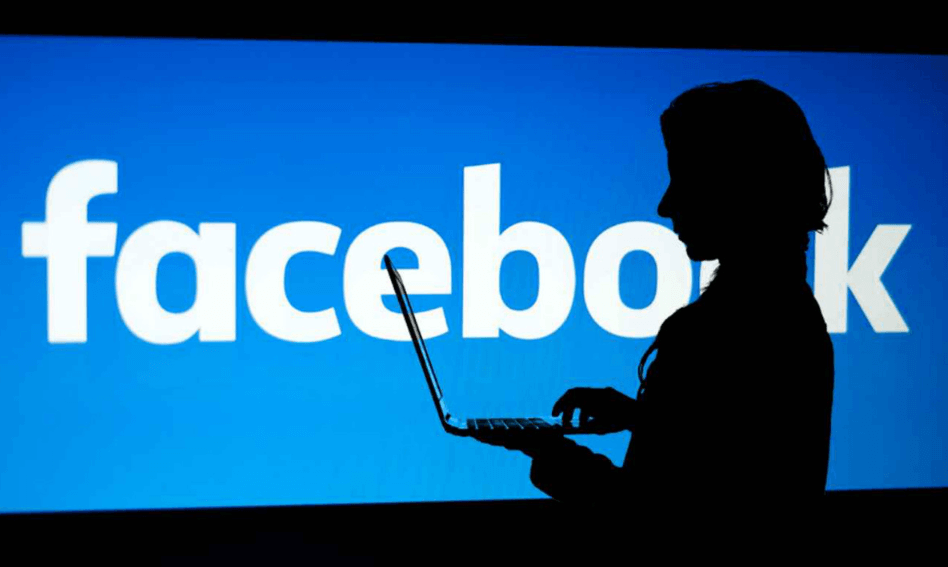 FAQs about Facebook Activitiess
1Can I track someone else's Facebook activity without them knowing?
Yes, it is possible to monitor someone else's Facebook activity without them knowing. Whether you're concerned about your child's online safety or suspicious of your partner's social media behavior, this article will provide you with three effective tips for seeing someone's Facebook activities. Keep reading to learn more.
2Is there a Facebook Activity Log?
Yes, each Facebook profile has its activity log. The activity log is where you can control and review your Facebook activity. You can skim through your content or filter it by category to evaluate specific items like the content you posted, posts in which you are tagged, images and videos, friend requests, and events.
Part 1. Easiest Way to See Someone's Activities on Facebook
If you're struggling to find a reliable way to monitor someone's Facebook activity, you should definitely check out KidsGuard Pro .
This app is the easiest way to access someone's Facebook activity history, and it's packed with features that make it the best option on the market. With KidsGuard Pro, you can monitor all of someone's Facebook activity, including their likes, comments, and posts, without needing their password. Plus, the app is 100% secure and encrypted to protect your privacy.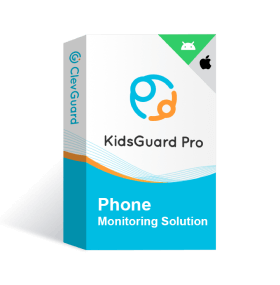 Other Key Features of KidsGuard Pro:
Track various data types: Other than social apps like Facebook, WhatsApp, Snapchat, Tiktok, it can also track phone messages, calls, files and so on.
Run in stealth mode: It won't pop up any notification and will be hidden after installed.
Track GPS location: It can track detailed GPS location of the target device.
Capture Screenshot: You can capture screenshot of the current screen, and you can also record calls and surroundings.
Step to Use KidsGuard Pro to See Someone's Facebook Activities:

Step 1. Sign up an account and purchase a plan for KidsGuard Pro.

Step 2. Download and install KidsGuard Pro on the target device. Then grant all the necessary permissions and complete the setup procedure.

.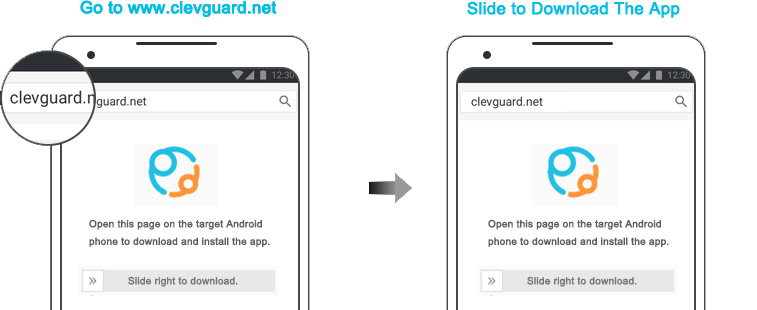 Step 3. Go to Member Center on clevguard.org. From My Products tab, click dashboard of KidsGuard Pro and bind a device there.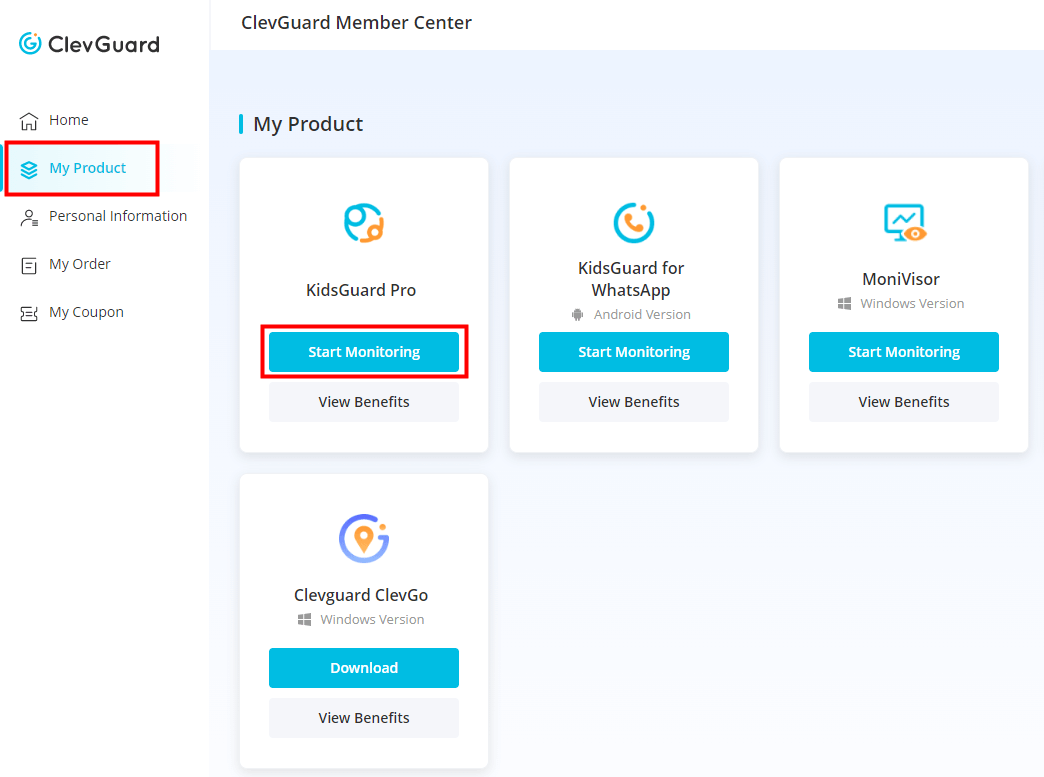 You will then be able to start monitoring the target Facebook account remotely.
Part 2. Check Their Likes on Facebook
Another way to check someone's activities on Facebook is to check their Likes. People's likes can be seen by just visiting their profiles, where they are publicly shared. However, the Likes section may or may not be accessible depending on the privacy preferences set by the user. This section will teach you how to access a person's likes and other activities on a computer or mobile device.
Steps to check someone's Likes on Facebook:
Open Facebook and log in.
Go to the profile whose likes you wish to see.
Choose About information.
Go to the Likes section. Select See all.
Part 3. Check Their Activity Log
If you want to know what someone has been up to recently on Facebook, then a Facebook activity log can be a solution.
However, this method requires two conditions to be met:
The person must be in your Facebook friend list.
The person must have set their Facebook settings as "public".
If these conditions are met, follow these steps to check their Facebook activity log. Log into Facebook, and select the bell icon in the upper right corner. This section lets you catch up on your friends' latest activities. It includes new comments, friend requests, and postings.
Another way to access someone's activity log is to get the target's mobile phone. Launch the Facebook app and select Menu to reach the Activity Log option. You can look through both hidden and public posts here. This includes being tagged in or untagged from photos and stories and friends added or removed.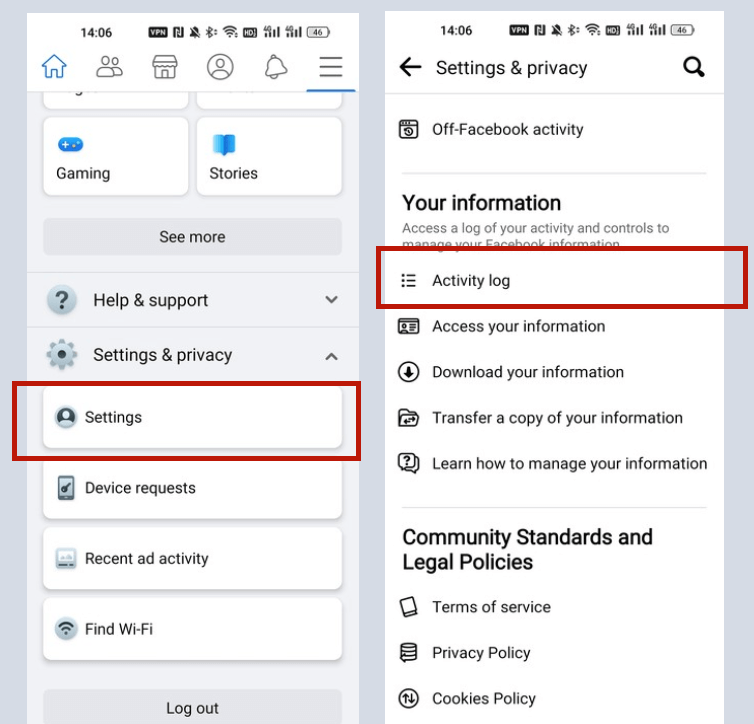 Nowadays, figuring out how to see someone's activity on Facebook doesn't take much time or effort. If you follow the steps in this article, you may easily monitor the Facebook accounts of anyone, including your children, employees, spouse, and friends.
If you're looking for a foolproof method, KidsGuard Pro is a great option for remotely keeping tabs on the target's Facebook account. It allows tracking everything from location to last seen of the person on Facebook. As supported by rigorous testing and peer review, it is also completely risk-free. Get it today.