Want to track down a friend or family member using WhatsApp? It may sound creepy, but tracking your child's or partner's WhatsApp location can be a lifesaver in an emergency.
There are several options for doing so. In this article, we will explain a few methods to check someone's location on WhatsApp without them knowing.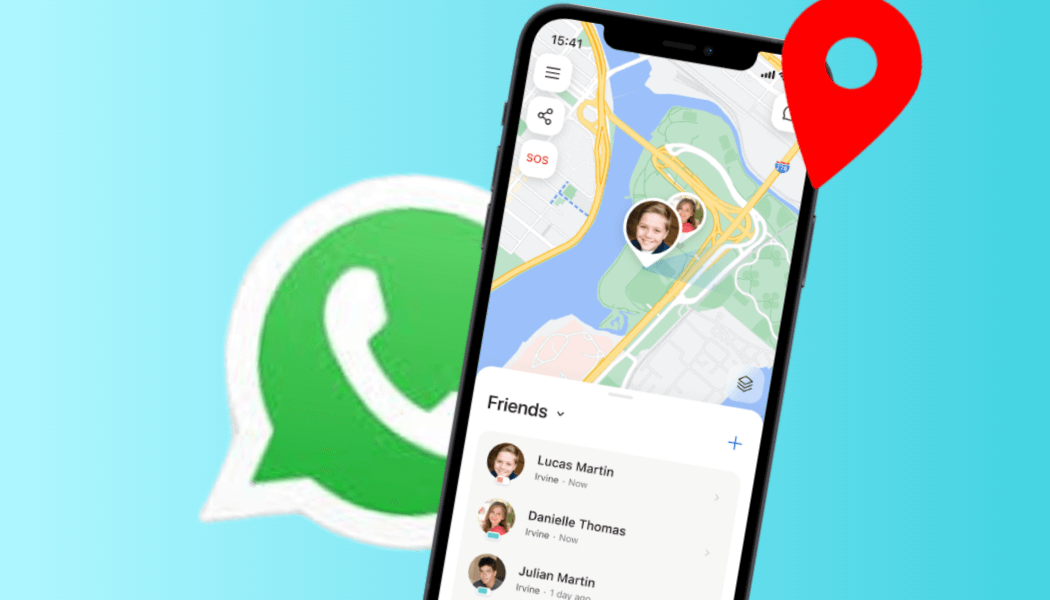 Part 1. Best WhatsApp Tracker – KidsGuard for WhatsApp
First and foremost, we will unveil a dedicated tracking program that provides the easiest yet comprehensive solution to track someone's location on WhatsApp. KidsGuard for WhatsApp is the best WhatsApp monitoring app, precisely designed to allow users to access all forms of WhatsApp data, including the target device's location on their PC.

Easy installation on the user's device and remote access from your computer or phone make this a great option for parents. KidsGuard for WhatsApp will work in stealth mode by hiding the application on the target device, ensuring that your children are never aware that the app is there.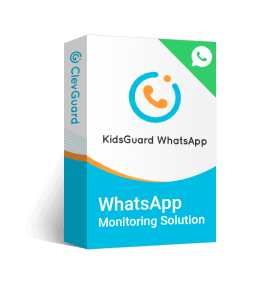 Key Features of KidsGuard for WhatsApp:
Track WhatsApp location from an online dashboard without notifying the user
Check WhatsApp location in real-time or track the previously visited places
Check WhatsApp chats and capture WhatsApp screenshots anonymously
Record WhatsApp calls, track WhatsApp call logs, view WhatsApp status, access WhatsApp multimedia files
3 minutes to set up the app on the target device.
Steps to use KidsGuard to Track Someone's WhatsApp Location
Step 1: Sign Up for a New Account

Click the Sign Up button and register an account with a valid email address. Then choose a plan to purchase.

Step 2: Download KidsGuard for WhatsApp on the target device.

Go to www.installapk.net to download KidsGuard for WhatsApp on the target Android device. Then install the app and complete settings by following the on-screen instructions.

Step 3: Bind a device and start monitoring.

Go to Demo and click bind a device. Then click Verify setup to finish the settings. Then you can start monitoring the target WhatsApp account from the online dashboard.
Part 2. Check Someone's Location on WhatsApp with Live Location Sharing
WhatsApp's Live Location feature can help you or any group chat members to track the real-time location of the person who shared their location via WhatsApp.
Note
You can only use this method as long as the users have shared their live location, and they can stop sharing their location anytime.
Follow these steps to check someone's location on WhatsApp with Live Location:
Open WhatsApp app and select the Chats menu option.
Choose a desired chat. (You can also pick a contact from your address book by tapping the green "New Message" icon from "Chats" tab.)
Select the attachment symbol. Tap Location.
Finally, send your present location. You can control the duration of location sharing by selecting given time options from the live location menu.
After that, you can check the shared location in real-time.
Part 3. Check Someone's Location on WhatsApp with Command Prompt
Using the command prompt on your computer is another efficient way to see someone's location on WhatsApp.
Obviously, this is only compatible with WhatsApp Web. Below are the steps you need to follow to check someone's WhatsApp location with command prompt:
Launch WhatsApp Web and initiate a conversation with the target user to collect their IP address. Then, press Ctrl + Alt + Delete on your keyboard to activate the task manager. Close all background applications (except your browser) to avoid interfering with the procedure.
Press Win + R to activate the Run function. Enter cmd in the field, then press enter.

In the new command prompt, enter netstat-an and push enter. Then paste the IP address to a note.

To determine the precise location, enter the IP address in http://www.ip-address.com/ip tracer/ or any other IP Address tracking tool.
Final Thoughts
We hope this guide about how to check someone's location on WhatsApp without them knowing gets you all your desired answers.
Lastly, we'll suggest KidsGuard for WhatsApp to you as a dependable WhatsApp location tracker among the alternatives available. It has no competitors considering its user-friendliness, current design, and numerous other features. Create your premium account today and breathe a sigh of relief!