Mobile devices have become an integral part of our lives, carrying a wealth of information and communication. With this advancement comes the need to monitor phone conversations, especially when it comes to children's safety. Phone tapping apps have become increasingly popular, providing parents and individuals with the ability to monitor phone calls, messages, and other activities on a target phone. In this article, we will explore the top 6 phone tapping apps of 2023.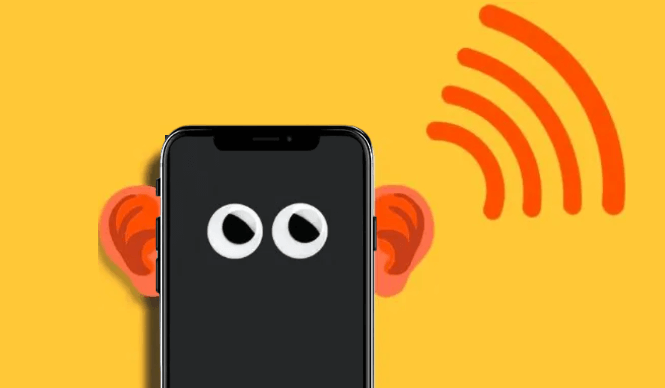 Part 1. Why Do People Need Phone Tapping Apps?
Phone tapping apps serve a variety of purposes and cater to different user needs. The following are some common reasons why people choose to utilize phone tapping apps:
Parental Control: Parents use phone tapping apps to monitor their children's online activities, ensuring their safety and protecting them from potential online threats.
Employee Monitoring: Employers utilize these apps to keep track of employee communications and activities during work hours, promoting productivity and preventing data leaks.
Relationship Concerns: Suspicious partners may use phone tapping apps to investigate potential infidelity or trust issues within a relationship.
Personal Security: Individuals may employ phone tapping apps to enhance their personal security by monitoring any unauthorized access or usage of their devices.
Part 2. Top 6 Phone Tapping Apps
If you are looking for a solid phone tapping app, we have put together a comprehensive ranking list of all major phone tapping apps by their usability and features. Have a look at the ranking and I'm sure you will find one that works for your need.
1

KidsGuard Pro

When it comes to phone tapping apps, KidsGuard Pro is definitely one of the best choices. As the ultimate phone monitoring solution for Android and iPhone, this app allows you to tap someone's phone to track live calls, text conversations, and other activities.

Moreover, it offers additional features such as social media activity monitoring, real-time location tracking, and much more. Importantly, the app runs in stealth mode, meaning the target phone user will not know they are being monitored.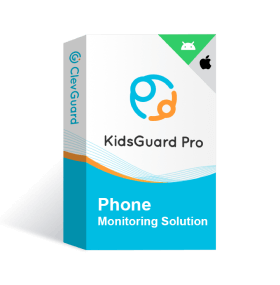 KidsGuard Pro- Best Phone Tapping App
Remotely record screen, calls, and let you listen to voice conversations in real-time
Track all sorts of data on the target phone, such as messages, photos, social app chats and so on.
Record keystrokes to uncover passwords and other typed information.
Trace GPS location in real-time.
Work for both iOS and Android devices.
Monitor the usage of various applications.
If you want to use KidsGuard Pro as your phone tapping app, here is a simple guide that might be helpful:
Step 1: Sign up for KidsGuard Pro
Click the Sign Up button below to create a KidsGuard Pro account.
Step 2: Install KidsGuard Pro app on the target device
Take the target phone and download KidsGuard Pro. Follow the on-screen instructions to set up.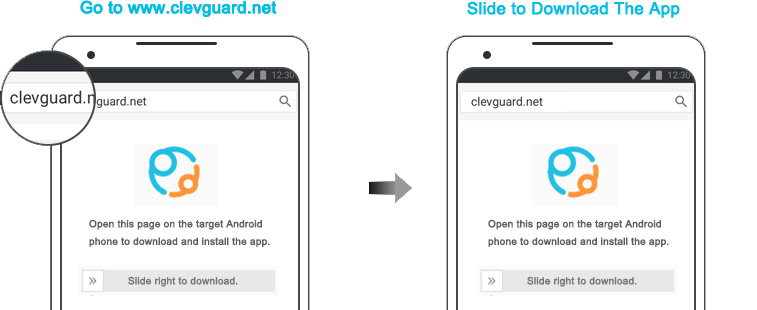 Now you can start monitoring effortlessly. Please note that the initial sync may take some time.
2

mSpy

mSpy is another feature-rich phone tapping app that has gained immense popularity for its comprehensive monitoring capabilities. mSpy is renowned for its intuitive interface and robust tools, providing users with a comprehensive set of functions to efficiently monitor and track phone activities.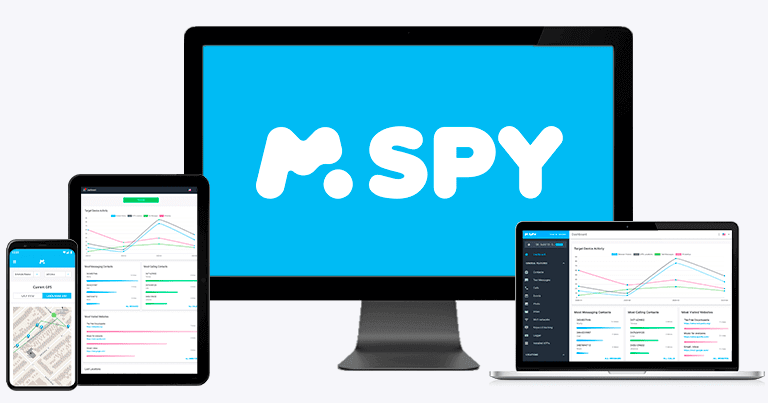 3

OgyMogy

OgyMogy is a comprehensive phone tapping app that offers a multitude of advanced monitoring features to cater to various surveillance needs. Whether it's keeping an eye on children's online activities or monitoring employees in the workplace, OgyMogy provides a robust solution with its extensive range of functionalities.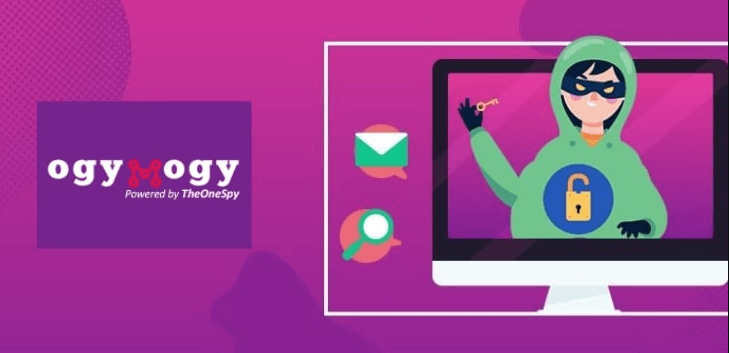 4

Spyier

Spyier is a trusted and reliable phone tapping app that provides comprehensive monitoring capabilities to meet various surveillance requirements. With its extensive range of features and user-friendly interface, Spyier offers users a seamless and intuitive experience in tracking phone activities.

5

FoneWatcher

FoneWatcher is an exceptional phone tapping app that empowers users with comprehensive monitoring capabilities. FoneWatcher excels in providing a wide array of features and a user-friendly interface, ensuring a seamless and intuitive experience for effective phone tracking and surveillance.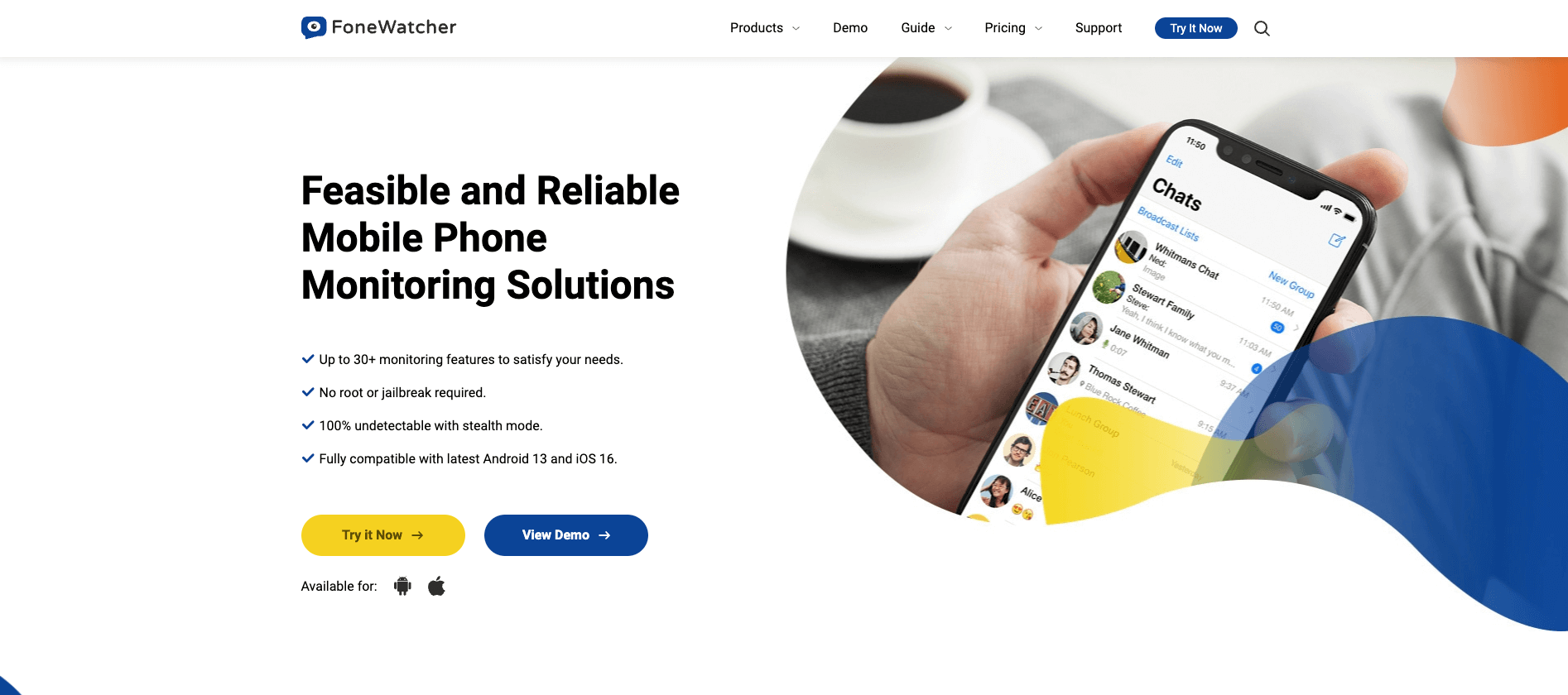 6

Cocospy

The reason Cocospy is on this list is because it offers superior monitoring features coupled with a user-friendly experience. Cocospy stands out with its extensive feature set and dependable performance, allowing users to efficiently monitor phone activities for diverse purposes.

Editor's Choice - Why Choose KidsGuard Pro to Tap Phone?
Advanced Monitoring Features: KidsGuard Pro offers a wide range of advanced monitoring features, including call tracking, message monitoring, social media monitoring, GPS location tracking and more.
User-Friendly Interface: KidsGuard Pro provides a user-friendly interface that makes it easy for users to navigate and access the monitored data.
Real-Time Data Sync: With KidsGuard Pro, you can access real-time data from the target device, ensuring that you stay up-to-date with the latest activities.
No Root or Jailbreak Required: KidsGuard Pro allows you to tap into the target device without the need for rooting (Android) or jailbreaking (iOS).
Affordable Pricing Plans: KidsGuard Pro provides flexible and affordable pricing plans, making it accessible to a wide range of users.
Compatibility: KidsGuard Pro is compatible with both Android and iOS devices, making it a versatile option for monitoring a wide range of smartphones and tablets.
KidsGuard Pro for All Your Needs - Start Trying The Best App Now!
FAQs: More About Phone Tapping Apps
1

How do I block my phone from being tracked?

The best way to block phone tracking is to use a VPN. But you can also change a few settings on your phone or switch to a different browser to stop tracking. You can hide your location via settings, block ad tracking with a dedicated private browser, and encrypt all of your internet traffic with a VPN.
2

How do phone tapping apps work?

Phone tapping apps typically require installation on the target device. Once installed, they run in the background and collect data from the device, which can be accessed remotely by the user through an online dashboard or control panel.
3

Is there an app to see if your phone is tapped?

Yes, there are apps available that claim to detect if your phone is tapped. Android has a WireTap Detection app, and iOS has the DontSpy 2 app. In addition, the two companies have other apps that monitor strange activity, like very high data usage.
4

Do phone tapping apps require rooting or jailbreaking?

Certain phone tapping apps may require rooting (for Android) or jailbreaking (for iOS) the target device to unlock additional monitoring features. However, not all apps require these procedures, and there are also non-intrusive monitoring options available.
Conclusion
Phone tapping apps serve as valuable tools for digital safety and monitoring in today's digital age. They offer a range of features that allow parents, employers, and individuals to ensure responsible device usage and protect their loved ones.
Among the top 6 phone tapping apps in 2023, KidsGuard Pro stands out with its comprehensive features and ease of use. By utilizing such apps responsibly, users can gain valuable insights into phone activities and take appropriate measures to protect their loved ones or themselves. Don't wait until it's too late – protect your loved ones and ensure their safety with KidsGuard Pro now.