Are you concerned about your child's safety and well-being or suspect your partner is cheating on you? Do you worry that your employees may share sensitive company information or engage in illegal activities during work hours? If so, you may want to consider listening to a phone's surroundings live with a remote audio recorder as a way to monitor and gather information.
In this article, we will explore why you may need to listen to a phone's surroundings live and how to listen to a phone surrounding live free using various tools. Now let's begin!
Part 1. Why Do You Need to Listen to Phone's Surroundings Live?
If you've never thought about listening to a phone's surroundings before, you might not have even realized that you probably need to do so. Listening to a phone's surroundings live can serve various purposes, such as parental monitoring, employee monitoring, or suspicion of infidelity.
For instance, parents may want to ensure their child's safety and well-being by monitoring their surroundings if they suspect that their child is in danger or being bullied. Employers may wish to listen to their employees' conversations to ensure that they are not sharing sensitive company information or engaging in any illegal activities during work hours. Additionally, some individuals may want to listen to their partner's surroundings to find out if they are cheating or engaging in any suspicious activities.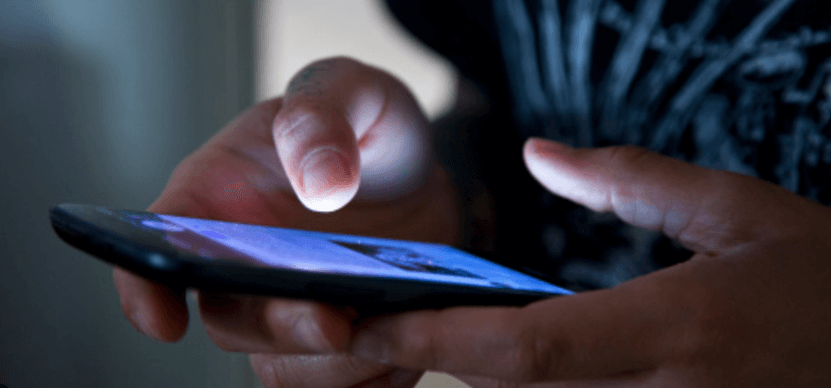 Part 2. How to Listen to Phone's Surrounding Live?
1. Listen to Phone Surrounding Live - For Android
When it comes to listening to phone's surrounding live on Android, KidsGuard Pro could be one of the best tools. The product has a feature called "Record Surround" that allows users to remotely control the target phone and record the surroundings. This feature enables users to listen to phone surroundings in real-time, which can be helpful in various situations such as monitoring the safety of children or checking the behavior of employees. Additionally, KidsGuard Pro has other features such as message monitoring, call monitoring, location tracking, and social app monitoring, making it a comprehensive and reliable monitoring app for Android devices.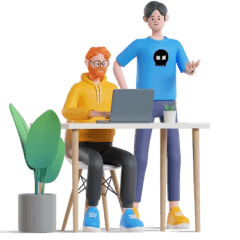 Key Features of KidsGuard Pro
Real-time surrounding listening functions
100% stealth listening without any trace
Remotely monitor activities such as phone messages, calls, browser histories and more
Compatible with both Android and iOS
Control the target phone remotely
To use KidsGuard Pro to listen phone surroundings live for Android, just follow the guide below:
After purchasing the KidsGuard Pro phone monitoring tool, you will be directed to the ClevGuard Member Center page. Choose My Product to view and manage the corresponding order.

Click on Android Setup Guide and download the KidsGuard Pro assistant on the target Android device. Install the KidsGuard Pro app and complete some settings.

Log in to your KidsGuard Pro account once the app has been installed and configured. If everything is set up correctly, you will see the device name and related information.

Visit the dashboard and go to the Live Recording section and click Record Now to record the surroundings of the target phone.
2. Listen to Phone Surrounding Live - For iOS
If you need to monitor iOS devices, KidsGuard Pro also gets you covered. With KidsGuard Pro, you can also easily gather information from the target iOS devices easily. Here is how:
Create a KidsGuard account and select a package that meets your needs and register for a KidsGuard Pro account.
Download and install KidsGuard Pro on the jailbroken iPhone by scanning the QR code. Next, add the source in Cydia, find the KidsGuard Pro package, and install it.

Open the KidsGuard Pro app on the iPhone and enter your account and password. Also, enter your child's basic information. You can hide Cydia and KidsGuard Pro if you want to avoid detection.
3. Other Secret Recording App You May Need
1

Eyezy

Eyezy is a also phone monitoring software that claims to be the most powerful in the market. It is said to monitor texts, social media chats, pics, and whatever the children are doing on their phones. The product is also designed to work seamlessly with modern social media apps. However, it is not explicitly mentioned that Eyezy offers the feature of live listening to phone surroundings. Therefore, although you can monitor multiple data types with Eyezy, you might want to use other options if you need to record surroundings specifically.

Pros
A comprehensive monitoring solution that provides a wide range of data monitoring.
The app uses bank-grade encryption to protect personal data.
Reasonable price point of less than $1 per day.
Cons
No surrounding listening function.
Lack of remote control features.
Could be complicated to configure.
2

Flexispy

FlexiSPY is a powerful monitoring software for computers, mobile phones, and tablets that allows users to monitor all digital and audio communications on Android and iPhone devices, as well as everything that happens on a PC or Mac. One of its key features is the ability to listen to the phone's surroundings live, making it an ideal tool for monitoring children's activities and ensuring their safety. In addition, FlexiSPY also offers a unique call interception feature and a Free FlexiVIEW Mobile Viewer App for Android and iPhone to easily check target information.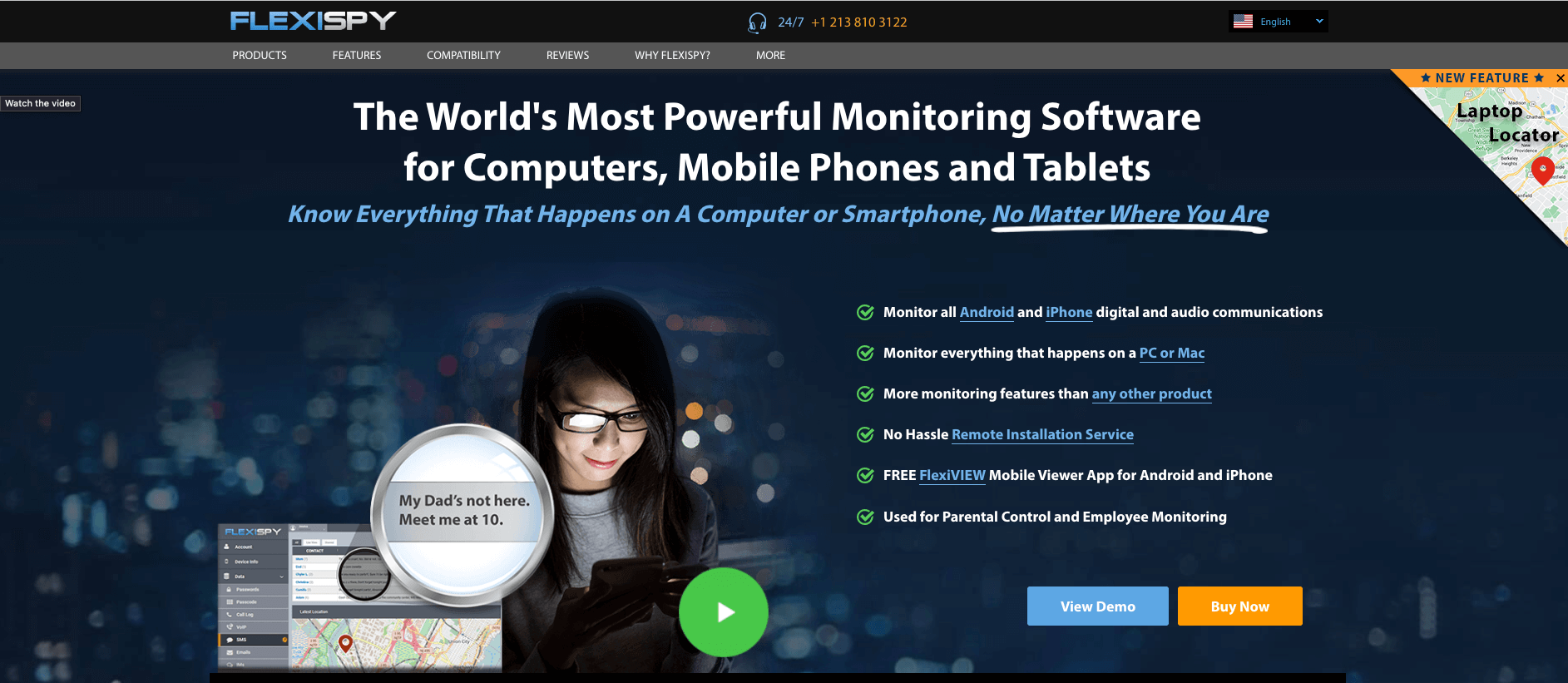 Pros
Advanced monitoring features such as call interception, ambient recording, and password cracking.
Compatible with both Android and iOS devices.
24/7 customer support team that can help users with any issues they encounter.
Cons
Relatively high price.
The app requires physical access to the target device.
The app's advanced features may not be necessary for all users and could be seen as intrusive or unethical.
2

Cocospy

Cocospy could be a good tool for listening to phone surroundings live. It offers a wide range of monitoring and remote surveillance features including Geo-fencing, social media monitoring, browser history, photos and videos, Discord monitoring, and more. Additionally, the product also offers a stealth mode, which makes it 100% invisible. These features could make Cocospy a useful tool for those who need to monitor the phone activity of their children or employees, or for those who suspect their partner of cheating.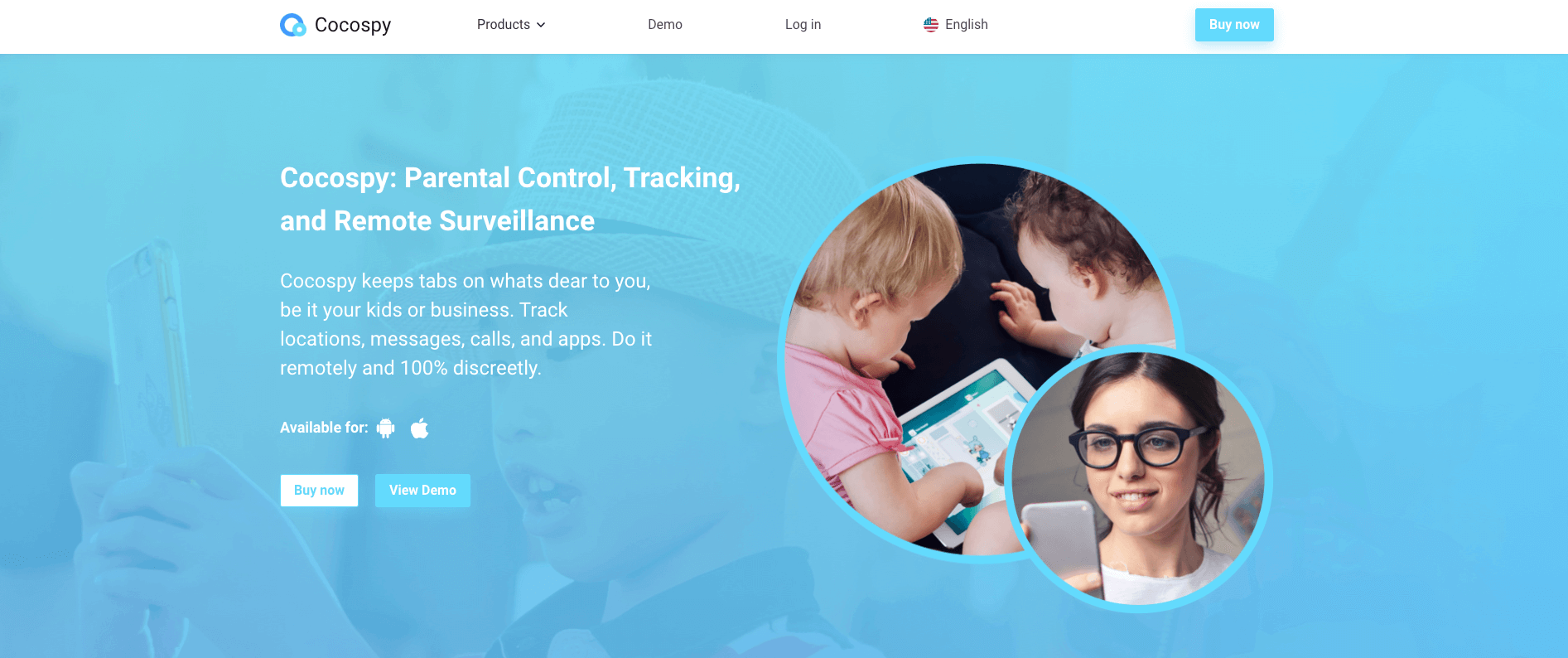 Pros
Extensive monitoring features, including call logs, text messages, GPS location, and social media activity.
Offers a stealth mode option to keep the app hidden on the target device.
User-friendly interface that is easy to navigate.
Cons
The app does not offer live surround listening features.
Cocospy lacks some advanced remote control features.
The initial setup process can be complex and may require technical expertise.
Conclusion
In conclusion, listening to a phone's surroundings live can serve various purposes. For Android and iOS devices, KidsGuard Pro offers a comprehensive and reliable monitoring app that includes real-time surrounding listening functions, making it an ideal tool for monitoring children's activities and ensuring their safety, as well as employee monitoring. Other options such as Eyezy, FlexiSPY, and Cocospy offer different features, but they lack an advanced real-time surrounding listening function. Try KidsGuard Pro for free today!