In today's digital age, couple tracker apps have become increasingly popular among people in romantic relationships. These apps allow couples to monitor each other's activities on their smartphones, providing an easy way to stay connected and informed. In this article, we will discuss what couple tracker apps are, why people use them, and provide a comprehensive ranking list of the top 8 couple tracker apps available on the market. Keep reading.
Part 1. What Are Couple Tracker Apps, and How Do They Work?
If you have never used a couple tracker app in the past, the concept might be a bit strange to you. To put it in simple words, couple tracker apps are mobile applications that allow couples to monitor each other's activities on their smartphones.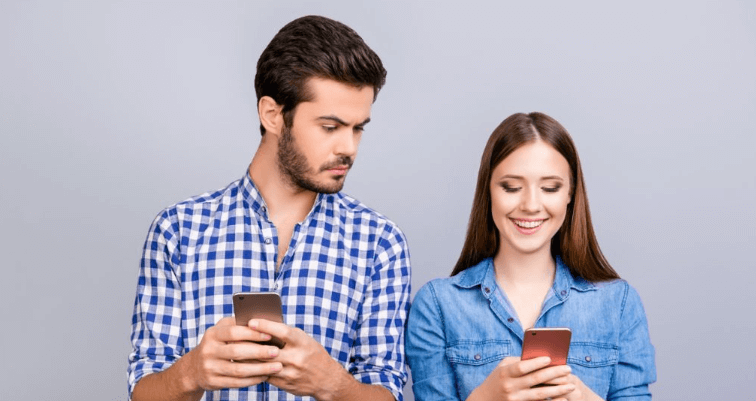 Once the couple tracker app is installed, it will collect data from both partners' devices, such as call logs, text messages, GPS location, and social media activity. Then the app presents this information to both partners, allowing them to see each other's activity in real time.
Some couple tracker apps also allow partners to set alerts for certain events, such as when their significant other receives a text message or makes a phone call. This can help them stay informed and feel more connected, especially if they are in a long-distance relationship.
Part 2. Why Do People Need Couple Tracker Apps?
The couple tracker app is very useful in various scenarios, and people may use couple tracker apps for a wide variety of reasons. Here are some common ones:
Building Trust

By being able to monitor each other's activities, couples may feel more secure in their relationship and have a better understanding of each other's behaviors.

Infidelity

Unfortunately, some people may use couple tracker apps to monitor their partner's activity out of suspicion of infidelity. While this is not a healthy use of the app, it is a common reason why some couples may use it.

Safety

In some cases, couple tracker apps can help ensure each partner's safety. For example, if one partner is traveling alone, the other partner can use the app to track their location and make sure they arrive safely.
Part 3. Top 8 Couple Tracker Apps
If you are looking for a solid couple tracker app, we have put together a comprehensive ranking list of all major couple tracker apps by their usability and features. Have a look at the ranking and I'm sure you will find one that works for your relationship.
1

Kidsguard Pro

When it comes to couple tracker apps, KidsGuard Pro is definitely one of the best choices. As the ultimate phone monitoring solution for Android and iPhone, this app allows you to monitor phone messages and calls, view photos, track phone location, and monitor social apps in real time. This means that you can get a complete picture of your partner's activities and whereabouts, as well as stay informed about their interactions with others on social media.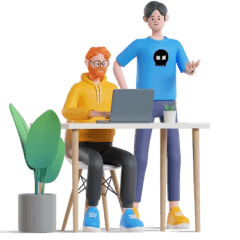 What's Great About KidsGuard Pro?
Track your love's location in real-time.
Remotely monitor messages, calls, browser history, social media, and more on your partner's phone.
Supports popular social media apps like Snapchat, Instagram, WhatsApp, Facebook, and more.
No rooting or jailbreaking required.
Compatible with both Android and iOS devices.
Advanced features like remote control, live recording, and timely customer support.
If you want to use KidsGuard Pro as your couple tracker app, here is a simple guide that might be helpful:
Step 1: Sign up for KidsGuard Pro

Click on the Register Now button to register for an account. Choose a premium plan that suits your needs. Then you should be able to see the product in your member center page.

Step 2: Install KidsGuard Pro app on the target device

Log in to your ClevGuard Member Center account and select My Product. Download the KidsGuard Pro assistant on the target device, install the app and complete the necessary settings.

Step 3: Start monitoring

Now you can start monitoring effortlessly. Please note that the initial sync may take some time.

2

Hoverwatch

Besides KidsGuard Pro, Hoverwatch also makes a good couple tracker app. It has features that can monitor various aspects of a person's phone activity, such as SMS and call history, GPS location, and social media usage. Additionally, the app is invisible and undetectable, ensuring that it remains confidential and doesn't interfere with the user's activities.

Pros

A wide range of monitoring features.
Compatible with Android, Windows, and Mac OS X.
Remains invisible to the user of the monitored device.

Cons

The keylogger function may be seen as invasive.
The pricing plans are expensive.
The app's monitoring capabilities have risen privacy concerns.

3

FlexiSPY

FlexiSPY is a powerful monitoring software that allows you to track all digital and audio communications on Android and iPhone devices, as well as everything that happens on a PC or Mac. It could also be an excellent couple tracker app because it can be installed remotely and is discreet.

Pros

Comprehensive monitoring features that can track all digital and audio communications.
Hassle-free remote installation service is provided.
FlexiSPY offers more monitoring features than any other product.

Cons

FlexiSPY can be expensive.
Some technical issues may appear frequently.
The use of FlexiSPY to track someone's device without their consent could be illegal in some jurisdictions.

4

SpyLive360

SpyLive360 is a software application. It allows users to monitor an Android device's activities such as calls, location, messages, photos, typed keys and more. This application could also be used as a good couple tracker. With SpyLive360, couples can monitor their partner's online activities with ease and have a sense of security when they're apart.

Pros

Monitor multiple messaging apps and phone activities.
The software can be installed invisibly.
The product offers a free trial period.

Cons

The use of SpyLive360 without people's knowledge could be illegal and unethical.
The product may be invasive and violate privacy rights of the target person.
Not available for iOS devices.

5

FoneWatcher

Another good couple tracker is FoneWatcher mobile monitoring. The product provides partners with a variety of ways to keep track of each other's activities. With the capability of being 100% undetectable in stealth mode, FoneWatcher could be a reliable tool for tracking couples without being noticed.

Pros

Wide range of monitoring features.
100% undetectable with stealth mode, ensuring privacy and reliability.
30-day money-back guarantee.

Cons

The product's effectiveness may depend on the strength of the target device's internet connection.
FoneWatcher's advanced features may require technical knowledge.
May be seen as invasive and can lead to trust issues in relationships.

6

mCouple

In addition, you can try mCouple as your couple tracker app. It can remotely access each other's phones and keep track of each other's locations, messages, etc. By having access to this information, couples can avoid guessing games and have peace of mind knowing where their partner is and who they are communicating with.

Pros

Simple and clean user interface.
Compatible with both iOS and Android.
Mutual information share.

Cons

Not many social media support.
No stealth mode.
Could have sync issues due to network connection.

7

Spyzie

Speaking to Spyzie, it is an reliable couple tracker app designed to strengthen your relationship and provide you with peace of mind. With its powerful features and user-friendly interface, Spyzie takes your relationship to the next level.

Pros

Offers a wide range of features, including GPS tracking, call monitoring, and social media tracking.
Compatible with both iOS and Android devices.
Provides real-time data monitoring and control.

Cons

The price is relatively expensive.
Requires physical access to the target device for installation.
Some features require rooting or jailbreaking the target device, which can be risky and may void the device warranty.

8

Couple Tracker

The couple tracker app is developed by a professional data monitoring company MNA Team. The product is designed to help couples track each other's activities or locations. It could be useful for couples who want to build trust and transparency in their relationship or for those who may have concerns about their partner's fidelity.

Pros

Easy to install.
Supports real-time location sharing.
More than 100K downloads.

Cons

Lack of social media data tracking.
Lack of stealth mode.
No customer service information found.

FAQs About Couple Tracker Apps

Q1. Can couple tracker apps improve a relationship?

Yes. Couple tracker apps can potentially improve a relationship by providing transparency and accountability between partners.

Q2. Are there any free couple tracker apps available?

Yes. There are many couple tracker apps on the Internet. However, few of them can provide a better user experience than the ones we have handpicked and recommended in this article.

Conclusion

Couple tracker apps can be a useful tool for couples to build trust, enhance safety, and stay connected. However, it's important to use these apps in a healthy and responsible way. If you're looking for a reliable and effective couple tracker app, we highly recommend trying KidsGuard Pro. With its user-friendly interface and powerful features, you can rest assured that your partner's activities are being monitored in a secure and responsible way. Click the button below to learn more and sign up for an account today!