As technology advances, people are becoming more concerned about the online activities of their loved ones, particularly their children or partners. Spying on an iPhone without installing software is a common concern, as not everyone has access to the phone or wants to install third-party software. In this article, we'll explore traditional methods that require software installation, as well as alternative methods that don't require any installation. Keep reading.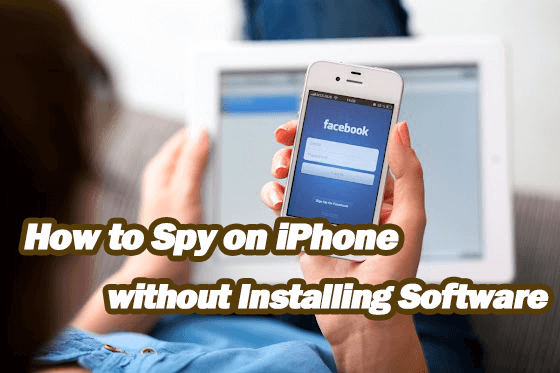 1. [More Reliable Choice] Spy on iPhone with KidsGuard Pro
If you're finding an ultimate method to spy on iPhone, I recommend a reliable spy app for iPhone without installing on the target phone - KidsGuard Pro. This app can be used on both Android and iOS devices with only one account. It's completely effortless and you can monitor all activities on the target device, including messages, contacts, files, real-time location, etc.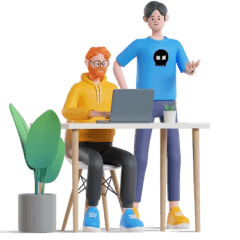 What's Great About KidsGuard Pro?
Activity Tracking: Keep track of your child's calls, messages, browsing history, and app usage. Know who they communicate with and what content they access.
Real-time Location: Monitor your child's whereabouts with real-time GPS tracking. Set up geofences to receive alerts when your child enters or leaves specific areas.
Social Media Monitoring: Stay updated on your child's social media activities across popular platforms like Facebook, Instagram, WhatsApp, and more. Protect them from cyberbullying and inappropriate content.
Remote Control: Access your child's device remotely, giving you the flexibility to monitor their activities from anywhere, at any time. Stay connected and stay informed.
How use KidsGuard Pro to spy on iPhone without installing software:
Click on the button below to register a KidsGuard account.
Navigate to the My Product page and click the Start Monitoring button.

Then enter the credentials of the target iCloud account. And you will be led to KidsGuard Pro's web control panel.

Now you can start spying on the iPhone without hassle.
2. Use iCloud Backup to Spy on iPhone Without Installing Software
One of the easiest ways to spy on an iPhone without installing software is by utilizing the iCloud backup feature. This method requires that the target iPhone is synced to iCloud, and the user has access to the iCloud login credentials. By logging into the iCloud account associated with the target iPhone, you can view various data such as contacts, messages, photos, and more. Here are the steps to do it:
Go to iCloud.com and log in with the target user's Apple ID and password.
Click on Settings > iCloud Backup.
Make sure that the backup is turned on, and then click Back Up Now.

Wait for the backup to complete, and then log out of iCloud.
Log in to iCloud on another device and access the backup data.
3. Use iTunes Backup to Spy on iPhone Without Installing Software
Similar to the iCloud backup method, iTunes backups can be used to spy on an iPhone without installing software. When an iPhone is synced with iTunes on a computer, it creates a backup of its data. By accessing the iTunes backup files on the computer, you can extract information from the target device without physical access. However, keep in mind that this method requires prior synchronization with iTunes on a trusted computer.
Open iTunes and connect your phone to the computer via a USB cable.
Click on the iPhone icon to access its summary page. Select Automatically Back Up or Manually Back Up and Restore according to your needs.
Once the backup is finished, you can view the backup file details under the Latest Backups section.
To access specific data from the backup, you can click on Restore Backup and choose the backup file you want to restore.
Note
Keep in mind that restoring a backup will overwrite the existing data on your iPhone.
FAQs About Spying on iPhone Without Installing Software
Q1: Is it legal to spy on an iPhone without installing software?
The legality of spying on an iPhone without installing software varies depending on your jurisdiction and the circumstances surrounding the monitoring. It's crucial to familiarize yourself with the applicable laws and regulations and obtain proper authorization if necessary.
Q2: Can I monitor an iPhone remotely without the user knowing?
Yes, certain spy apps and remote monitoring services allow you to monitor an iPhone without the user's knowledge. However, it's important to use such tools responsibly and ensure that you respect the user's privacy rights.
Q3: Can I spy on an iPhone without knowing the iCloud account credentials?
Generally, to monitor an iPhone without installing software, you would need the target device's iCloud account credentials.
Conclusion
Spying on an iPhone without installing software can be done using alternative methods such as iCloud backup, Airplane mode, and SMS forwarding methods. However, these methods may not be as precise as KidsGuard Pro. KidsGuard Pro is a professional monitoring tool that helps you to track over 10 types of data. Try this tool today to protect your loved one in real time!