Do you ever wonder what your friends or family are up to on Instagram? Are they liking posts, following new people, or chatting with someone online? With the right tools, it's possible to keep tabs on the activity of other Instagram users.
By using Instagram and other apps, you can easily track who someone is interacting with and when they're online. You can even see which posts and profiles they like or follow. This information can help you understand more about their habits and interests as well as give insight into any suspicious behavior that might be happening behind closed doors.
If you want to learn how to see someone's activity on Instagram, read this guide for step-by-step instructions!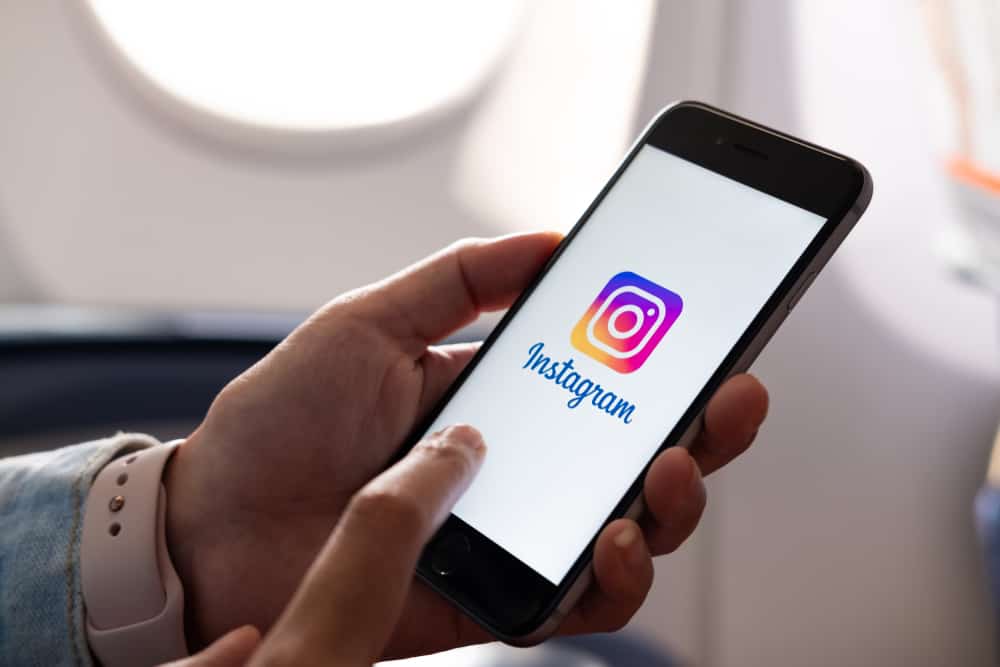 How to See Someone's Activity on Instagram
How to See Someone's Activity on Instagram
1. How to See What Someone Likes on Instagram
It's easy to keep an eye on your friends' likes through Instagram. Here's how:
Open the Instagram Application on your device and sign in with your credentials.
If you are already logged in, simply click on the magnifying glass icon at the bottom of your screen. And enter in the person's name or username.
If their profile appears, click on it to open up their page.
Click on Following, and you will receive a list of profiles the person is following.
Scroll through the list, click on a specific profile, and look for any posts that have been liked by your target user. These will appear as a small heart icon next to each post.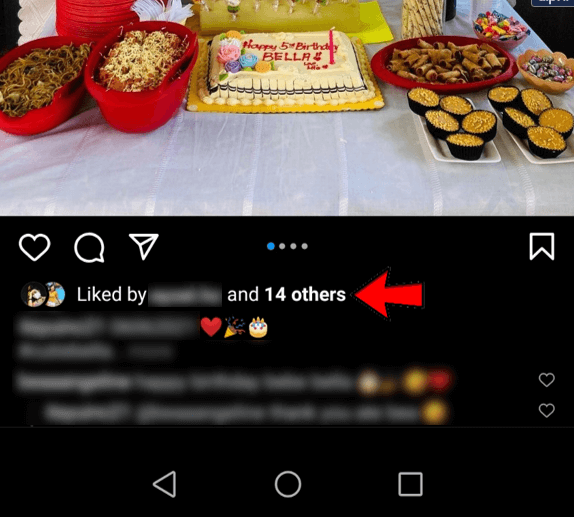 By doing this, you can determine which types of posts, accounts, and content the user is interested in.
2. How to Know if Someone Is Online on Instagram
You can also track when someone is active on Instagram. Below are the steps you can follow to do this:
Search for the person's name or username.
Once you have tapped the profile that corresponds with the name or username, you can tap the Message button to open a chat window.
At the top-left of this chat window, you should be able to see their online status right underneath the person's profile name.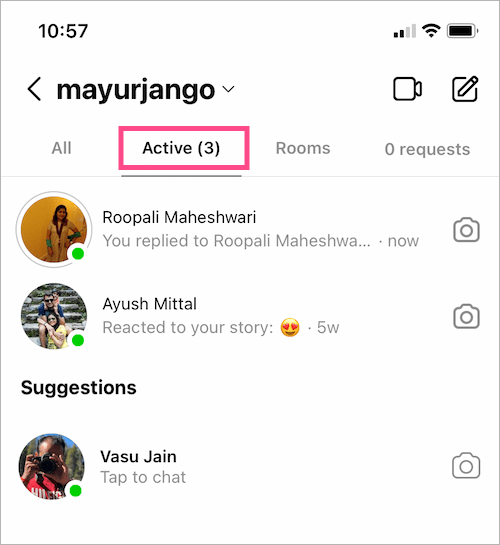 However, some users may choose to hide their activity status and prevent others from seeing when they are online at any given time.
3. How to See When Someone Was Last Active on Instagram
Seeing when someone was last active on Instagram is a useful way to monitor activity and keep track of interactions. To do so, follow these steps:
Go to their profile and tap the Message option.
At the upper-left corner, you should see the last active time listed under their name. The status could look something like Active 1h ago, which indicates that the user was active one hour prior.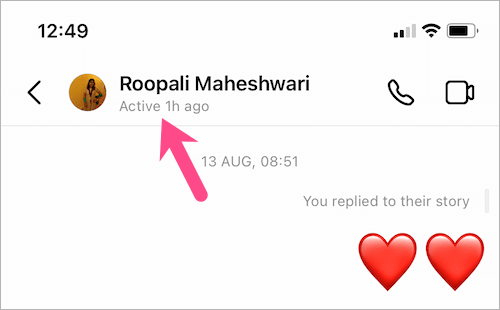 Note
Depending on how long it has been since their last activity, the status will be displayed differently. Taking note of this information can help you stay connected with your followers and friends while also helping you keep an eye out for suspicious behavior or accounts.
4. See Someone's Most Recent Posts on Instagram
If you're looking to track someone's activity on Instagram, one of the best ways is by seeing their most recent posts. This can be done in just a few simple steps:
Open the Instagram app or website and search for the user's profile.
Once you have located the profile, click on it to view the profile page.
On their profile page, you will find all of the user's most recent posts displayed at the top of their page. Scroll down to view more of their posts if they have shared more than one post recently.
To view a post in more detail, click on any of their posts to open it up and then scroll through the comments and likes associated with that post.
5. See Who Someone Recently Followed on Instagram
Actually, you can't see who someone recently followed on Instagram in chronological order. However, you can use a web browser or Instagram desktop site to view the following list.
Log into your Instagram and search for the desired follower's profile.
Once you have located the profile, select the Following tab in the middle of the screen. This will display a list of that user's followers in chronological order, with new followers appearing first in the list.
You'll be able to see who has recently followed this user and gain detailed insights about each new addition, such as their name, profile picture, and other biographical information.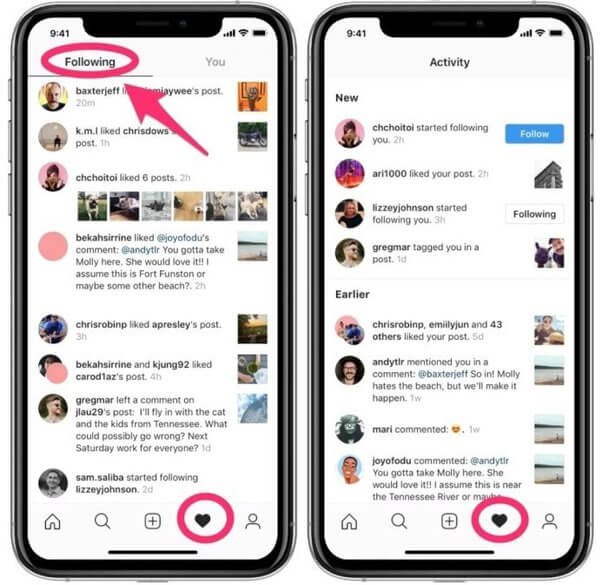 Bonus. How to See Someone's Activity on Instagram Without Following
With the rise of social media, it has become increasingly easier to keep an eye on people's activities online – even if you don't follow them. To do this, you will need to use a third-party service like KidsGuard Pro. Therefore, you can view the person's activity feed and see their recent posts, stories, comments, likes, and follows. This can be helpful if you want to monitor a person's activity without alerting them of your presence.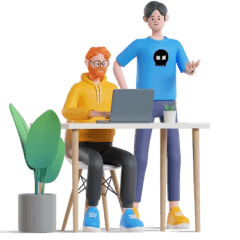 Outstanding features of KidsGuard Pro:
You can gain unrestricted access to the Instagram accounts of any user, even if it has been set to private.
A secure and reliable third-party service provider that won't expose your data.
It provides detailed activity reports that are easy to understand and interpret.
You can monitor Instagram, WhatsApp, Facebook, Snapchat, and more with this software.
They are available 24/7 to answer any questions or inquiries you may have.
How to See What Someone Likes on Instagram with KidsGuard Pro?
Create an account on the KidsGuard Pro by clicking button below.
Then, get the cell phone of the target person. Download and install the KidsGuard Pro app from www.clevguard.net and sign in to your account.

Once this is done, follow the instructions provided in the app to complete the setup process.

Then log in to the dashboard. Click on the Instagram option, and you will have access to all of the target user's activity. Now you can monitor their like history as well as any newly added ones.
Conclusion
Now you have learned how to see someone's activity on Instagram, their likes, and even who they recently followed without following them yourself. With these simple steps, you can now access all the information you need about a particular user in order to keep tabs on their activity.
However, if you want the most reliable and secure way to do this without risking being detected, using KidsGuard Pro is the best option. You will have unrestricted access to their activity on Instagram and be able to monitor their likes in real-time. So, if you want to stay up-to-date with what someone is doing, try KidsGuard Pro, and you won't regret it!