Have you ever lost a Facebook message that you desperately wanted to retrieve? You search through your message history but can't seem to find it. Perhaps you accidentally deleted it, or maybe it disappeared on its own. Whatever the reason, losing a Facebook message can be frustrating, especially if it contains important information or sentimental value. If you are wondering how to recover deleted Facebook messages, fortunately, there are ways to solve it. In this article, we'll explore these methods in detail to help you retrieve those elusive messages. So, let's get started!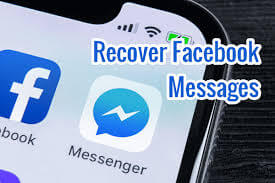 How to Recover Deleted Facebook Messages
How to Recover Deleted Facebook Messages
1. Check Your Archived Messages
If you are wondering how to recover deleted messages on Facebook Messenger, checking your archived messages is one of the most effective ways. This method works well if you archived your messages instead of deleting them. Here is to retrieve deleted messages on messenger by checking archived messages:
Open the Facebook Messenger app on your phone. Tap on your profile picture in the top left corner.
Scroll down and select Archived Messages. Here, you can see all the messages that have been archived, including any that you may have deleted.
If you find the messages you were looking for, you can unarchive them by tapping and holding on the message.
Select Unarchive from the options that appear. The messages will then reappear in your regular inbox.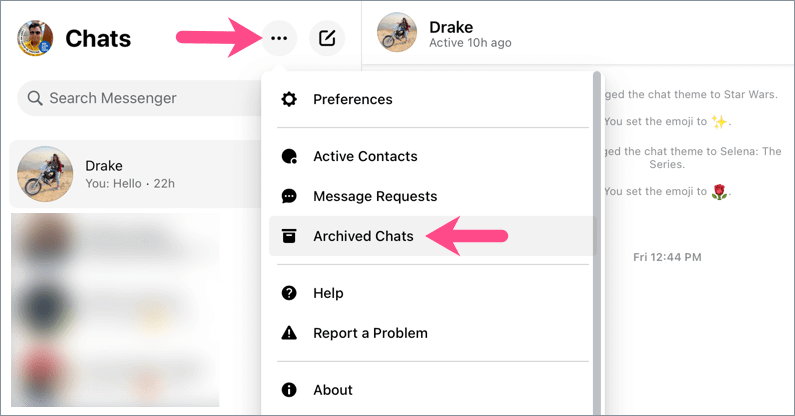 2. Check Your Email to Recover Deleted Facebook Messages
You may also be wondering how to recover permanently deleted messages on Facebook messenger. If you have email notifications enabled for Facebook messages, you may find a copy of the deleted message in your email inbox. To see detailed deleted messages on Facebook from your email:
Log in to your email account that you backed up.
Use the search function to search for any email notifications from Facebook.
Look for any notifications that may contain information about the deleted messages you are trying to recover.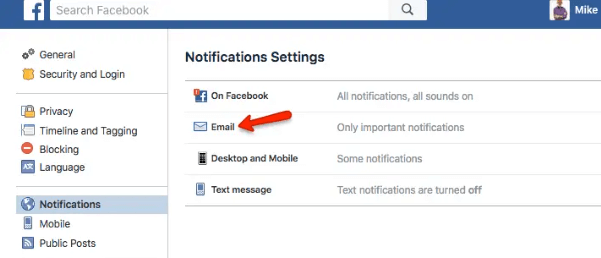 Note
This method is not a guaranteed way to recover deleted Facebook messages and may not work in all cases. If you are unable to find the deleted messages through this method, you may want to try other methods.
3. Use a Professional Tool to Recover Deleted Facebook Messages - Kidsguard Pro
Using KidsGuard Pro is not only efficient, but a swift way of viewing deleted Facebook messages. It is a reliable solution for anyone who has accidentally deleted their Facebook messages or who wants to monitor someone else's Facebook activity.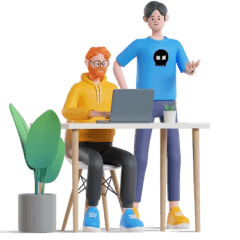 Outstanding features of KidsGuard Pro include:
KidsGuard Pro is a monitoring app that allows Android and iPhone users to keep an eye on loved ones.
With KidsGuard Pro, you can remotely monitor messages on a target device, including deleted Facebook messages, as well as the content, recipient, message image, timestamp, and attachments.
Keep track of real-time locations of the target phone using GPS and Wi-Fi location tracking technology embedded in KidsGuard Pro.
Track browser histories on the target device secretly.
You can remotely track all popular social apps without the need to root or jailbreak the target device, including Facebook Messenger for recovering deleted messages.
As a comprehensive phone monitoring app, KidsGuard Pro can allow users to have more control over the target phone. This is how to find deleted messages on Facebook using the KidsGuard Pro app:
Register a KidsGuard Pro account to get access to monitoring features.
Download and install KidsGuard Pro assistant on the target Android device and complete the basic settings.

To find deleted Facebook messages on the target phone, simply view them using the monitoring tools on the KidsGuard dashboard.
4. Download Your Facebook Data to Recover Deleted Facebook Messages
Facebook messages are saved as a copy of the physical memory in your Android phone. With the help you any file explorer, you can restore your Facebook messages. Below are the steps on how to retrieve deleted messages on messenger by downloading your Facebook data.
Open Facebook on your phone and tap the menu icon tab or the three lines on the top right.
Tap on Settings & Privacy near the bottom and choose Account Settings.
From the list of available settings, Tap on your Facebook information.
Download your Facebook data, making sure you checked on the messages options and desired date range.
The downloaded files will allow you to view all your messages during the selected date range, including the deleted ones.
If you are using the Facebook web, downloading Facebook data can also be an effective approach to recovering deleted Facebook messages. These steps outline how to retrieve deleted Facebook messages by downloading Facebook data.
Log in to your Facebook account and go to settings.
Go to general account settings and click download a copy of Facebook data.
You will be directed to a page where you can download every bit of information from your account. Tap on download a copy or transfer it to another device.
After confirming the information that will be downloaded, tap on create file button
A pop-up message will emerge indicating the time it will take to collect and download the data. Tap on the Download option to proceed.
You'll get an email with a download link, tap on download archive. Unzip the downloaded folder and search the index containing Facebook Data > Select 'Messages' to find your lost Facebook messages.
5. Retrieve Deleted Facebook Messages Using Cache Files
Android users who have the Messenger app installed can retrieve deleted Facebook messages in the app's cache. You can easily access the cache using any Android file manager and locate the specific messages you are interested in. These steps summarize how to find deleted messages on Facebook using cache files:
Download and install the File Explorer app from the Play Store.
Launch the app and go to Device internal storage, then Android and data.
Look for the file with the Facebook name com.facebook.orca and go to Cache > fb_temp. All the backups of Facebook conversations are found in this backup file.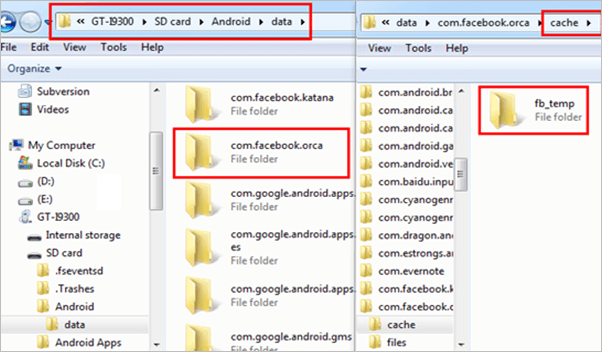 6. Contact Facebook Support
Deleting Facebook messages is presumably a permanent action. While the options above offer great solutions, sometimes you may be forced to contact Facebook Support.
Log into your Facebook Account.
Click on the downward-facing arrow at the top right corner of the desktop site.
Select Help and Support from the drop down menu, and choose help center to leave a message.
Alternatively, you can send an email via appeals@fb.com to get help regarding your deleted messages.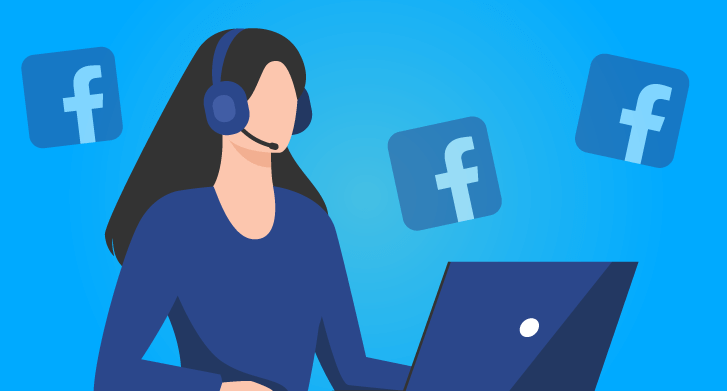 Conclusion
If you accidentally deleted a certain Facebook message or you are interested in viewing a message that you have intentionally deleted, KidGuard Pro offers a solution for viewing the messages. The monitoring tool is designed to help users have comprehensive control and monitoring capabilities on a target. You can always access messages on the target phone even if they have been deleted. If you are still wondering how to recover permanently deleted messages on Facebook messenger, perhaps it is time to install the KidsGuard Pro app and worry no more. Click the button below for a demo and full download of KidsGuard Pro.