In today's world, when there is a great list of opportunities to interact with new people, the value of relations has almost been lost. Cheating has become a habit and is the root cause of trust issues. If you have a relationship where you constantly feel there's something wrong and seeking a way to read my girlfriend's WhatsApp messages without her knowing, we'll help you out!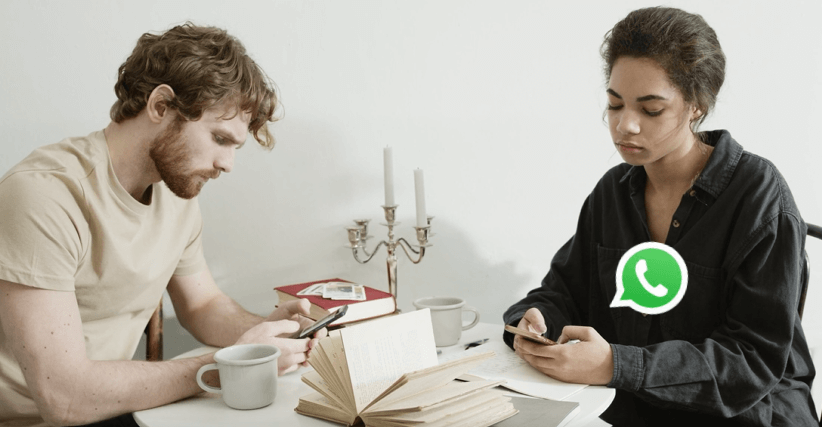 Part 1. How to Read My Girlfriend's WhatsApp Messages without Her Knowing
It's extremely sad to find your partner cheating but the only way to confront her is to reach the proof. KidsGuard for WhatsApp is a highly efficient WhatsApp monitoring app specifically designed to remotely track WhatsApp with 100% security.
It offers you a reliable way to record your girlfriend's WhatsApp calls, read her WhatsApp messages, or check her WhatsApp media files.
KidsGuard for WhatsApp is highly recommended to check your girlfriend's WhatsApp closely. Your girlfriend's WhatsApp conversations can be recorded discreetly after the program is installed on the target device.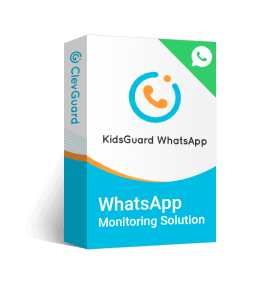 What makes KidsGuard for WhatsApp the best hacking app:
Stealth Mode: Active in stealth mode makes it nearly impossible to detect the program because the icon vanishes, and it operates completely invisibly.
Real-time update: This program records and updates your girlfriend's WhatsApp activity in real-time, so you can always know what she's up to.
No Root: The operation of this app is extremely easy and efficient. Unlike other spying apps, it doesn't require any administrative access.
Feature-rich: It's enriched with user-friendly features. You can track your girlfriend's WhatsApp messages, calls, and status updates, take screenshots and record conversations using this handy program.
No Password requirement: This app doesn't require you to enter a password. So, you can avoid alerting your girlfriend to the attempt by not needing to obtain her password or login into her account.
Steps to Use KidsGuard for WhatsApp to Read My Girlfriend's WhatsApp Messages:
Step 1: Create an Account
Click the button below to register an account. Then purchase a KidsGuard for WhatsApp plan to enjoy the premium service.
Step 2: Download KidsGuard for WhatsApp
Grab your girlfriend's phone and go to www.installapk.net to get this application. Alter the device's configuration settings as required.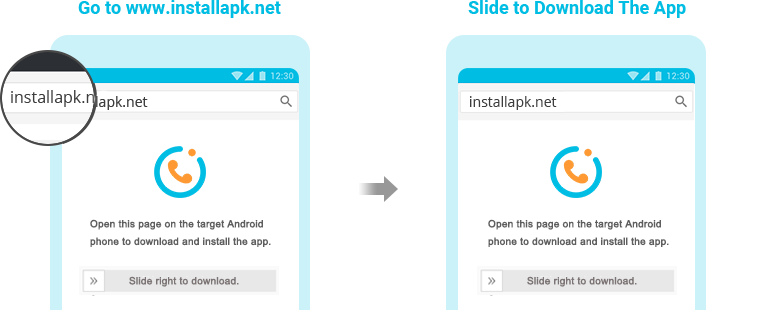 Step 3: Verify Setup and Monitor Your Girlfriend's WhatsApp
Sign up your account on clevguard.org, then go to My Product tab. Click dashboard of MoniVisor and then bind your device there.
Part 2. Hack Girlfriend's WhatsApp with WhatsApp Web
Most people are well aware of WhatsApp web. It's a web version of WhatsApp which eliminates the need to download apk. You can use your girlfriend's account to log in to the WhatsApp web and access her WhatsApp activities.
The only drawback is that it's difficult not to let her know you are hacking her WhatsApp using this method. However, if you could grab her phone for a long time without her knowing, go for WhatsApp web.
Open the web browser and navigate to https://web.whatsapp.com/
Open WhatsApp on your girlfriend's phone. Navigate to the menu by clicking the three dots in the upper right.
Tap Linked device > Link a device. The camera app will be activated on your girlfriend's phone.
Scan the QR code displayed on your screen. The WhatsApp app on your girlfriend's phone and WhatsApp web will be synchronized.
Part 3. Hack Girlfriend's WhatsApp with Chat Backup
If you feel your girlfriend is hiding something and notice unusual gaps in her WhatsApp chats, then she might have deleted the chat. If you believe she is purposefully doing this, we can teach you to retrieve the deleted chat using Chat Backup.
But it is only possible if your girlfriend has deleted texts after making a backup. To check this:
Take your girlfriend's phone, Open WhatsApp, and go to settings.
Tap Chat > Chat Backup.
If a backup is shown here, any deleted messages after the backup date can be restored. Follow these simple steps given below to know how to hack girlfriend WhatsApp using the chats backup.
Sign in your girlfriend's WhatsApp account on your phone. Enter the verification code received on your girlfriend's phone
Tap Restore Backup when you are asked. Wait for the restoring process to be completed.
After that, you can view your girlfriend's deleted WhatsApp messages on your phone.
Part 4. Track Girlfriend's WhatsApp with MAC Spoofing
To manually track someone's WhatsApp, you can use a Mac Spoofing technique.
The phone maker gives each device a special number. It's a string of characters that serves as the device's Media Access Control address, also known as MAC address. You can duplicate your girlfriend's phone and access her WhatsApp communications with this number. To use this technique, you need get access to your and your girlfriend's phones.
To begin, you must get the MAC address of the phone you want to connect to:
For an Android Phone, go to About Phone from Settings and then open Status.
For iOS, go to About Device from Settings and then open Status.

Take your phone and uninstall WhatsApp.
Swap your device's MAC address with your girlfriend's. (Apps like WifiSpoof for iOS and BusyBox for Android make this a breeze.)
Reinstall WhatsApp, and enter your girlfriend's phone number to log in incorrectly.
Use the activation code WhatsApp sent, but remember that this will also be sent to your girlfriend's phone. You should write down the code and then delete the message to avoid getting caught.
Finally, reset your device's original MAC address.
To Sum Up
Cheating from your girlfriend is heartbreaking, but confronting her will get you some relief. The best option for hacking your girlfriend's phone without her knowing is KidsGuard for WhatsApp. It's completely hidden and not risky at all. Additionally, its excellent features serve as a private spy and keep you informed about your girlfriend's WhatsApp chats and calls in real-time. Register an account and catch your cheating girlfriend now!