Are you intrigued by the idea of secretly recording WhatsApp calls? In an era where privacy is paramount, the need to record WhatsApp calls discreetly has become more essential than ever. Whether you're an investigative journalist, a concerned parent, or simply curious about the conversations happening in your digital realm, this guide is your secret weapon.
In this article, we'll unveil the best methods to record WhatsApp calls secretly on iOS and Android devices, ensuring you have the upper hand when capturing those crucial conversations. From hidden apps to built-in features, we'll explore all the tricks of the trade, empowering you with the knowledge to navigate the murky waters of digital communication easily.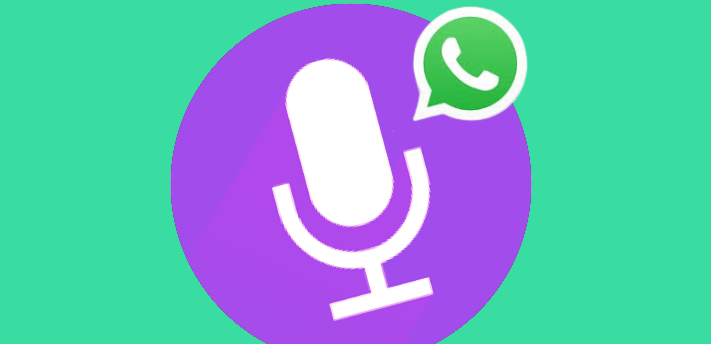 Part 1. How to Record WhatsApp Calls Secretly and Remotely on Android
1

Secretly Record WhatsApp Calls with KidsGuard for WhatsApp

One of the most reliable and powerful WhatsApp call recorder apps is KidsGuard for WhatsApp. This app provides a secure and discreet way to monitor and record WhatsApp calls on Android devices. You can not only listen to recorded and deleted calls but also access all the information about the caller.

KidsGuard for WhatsApp offers advanced features and an intuitive interface, making it a popular choice among parents and employers concerned about their children's or employees' activities. Most importantly, the tool operates discreetly in the background, ensuring users remain completely unaware of its presence. KidsGuard for WhatsApp features an advanced stealth mode that avoids triggering notifications or alerts.

Here's how you can use KidsGuard for WhatsApp to secretly record WhatsApp calls:
Begin by creating an account. Then, download and install the KidsGuard for WhatsApp app on the target Android device.
Follow the on-screen prompts to grant necessary permissions and complete the setup process. KidsGuard for WhatsApp operates in the background without consuming much battery or raising suspicion.

After successful installation, you can log in to the KidsGuard for WhatsApp online control panel. From there, you can listen to and download WhatsApp call recordings from the target Android device.
More Feature of KidsGuard for WhatsApp - The Best Whatsapp Call Recorder App for Android
Track 20+ WhatsApp data types/activities, such as chats, calls, photos and documents.
Provides real-time monitoring of the target's WhatsApp activity.
Record WhatsApp calls and listen to WhatsApp call recordings.
View deleted chat history of the target device.
No need to enter a password or login to access the app, ensuring discreet monitoring.
Set Keyword alert and time limit for target WhatsApp account.
2

Record WhatsApp Calls with Recording Features

Apart from using third-party apps like KidsGuard for WhatsApp, you can also utilize the built-in recording features available on some Android devices. These features may vary depending on your device's manufacturer and operating system version. Here's a general guide on how to record WhatsApp calls using the recording features:
Check if your Android device has a native call recording feature. This can usually be found in the Phone app settings. Enable call recording if available.

Once call recording is enabled, make a WhatsApp call as you normally would. The call will be automatically recorded by your device's native call recording feature.
You can find the recorded WhatsApp call in your device's call history or recording folder. The location may vary depending on your device.
Part 2. How to Record WhatsApp Calls on iPhone
1

Record WhatsApp Calls via a Mac

Recording WhatsApp calls on an iPhone is a bit more complex compared to Android devices. However, if you have access to a Mac and an iPhone, you can use QuickTime to record WhatsApp calls. Here's how to do it:
Use a lightning cable to connect your iPhone to a Mac. When prompted on your iPhone, select "Trust this computer."

Open the QuickTime application on your Mac. From the File menu, select "New Audio Recording."

In QuickTime, click the arrow-down icon next to the record button and choose your iPhone as the audio input source.

Begin a WhatsApp call on your iPhone. Once connected, click the add user icon in QuickTime to merge the call with the recording.

After the call is completed, stop the recording in QuickTime and save the file on your Mac. The WhatsApp call will be recorded as an audio file.
2

Record WhatsApp Calls with a Third-Party Call Recording App

If you prefer a more straightforward approach to record WhatsApp calls on your iPhone, you can use third-party call recording apps from the App Store. One popular app is KidsGuard Pro, which offers comprehensive monitoring and call recording features. You to remotely track live WhatsApp calls, text conversations, and other activities on the target iPhone.

Here's how to use KidsGuard Pro to record WhatsApp calls on your iPhone:
Install KidsGuard Pro: Download and install KidsGuard Pro from the App Store on your iPhone.
Set up the app: Follow the instructions to set up KidsGuard Pro and grant necessary permissions.
Access call recordings: Once installed, you can access call recordings and other monitoring features through the KidsGuard Pro app.
Part 3. What Should You Keep In Mind Before Using a Third-Party App?
When using third-party apps to record WhatsApp calls, it's essential to consider a few factors:
Legal Considerations: Familiarize yourself with the laws and regulations regarding call recording in your country or region. Ensure that you comply with any legal requirements or obtain the necessary consent before recording calls.
App Security: Prioritize apps that have a proven track record of security and privacy. Look for apps with end-to-end encryption and robust data protection measures to ensure that your recorded calls remain secure.
App Compatibility: Check if the app is compatible with your device's operating system and version. Some apps may have limitations or may not work on certain devices.
User Reviews and Ratings: Before installing any third-party app, read user reviews and ratings to gauge the app's reliability and performance. Look for apps with positive reviews and a high rating.
App Permissions: Be aware of the permissions requested by the app. Only grant permissions that are necessary for the app's functionality and ensure that the app does not have access to sensitive data or features unrelated to call recording.
By keeping these considerations in mind, you can make an informed decision when choosing a third-party app to record WhatsApp calls.
FAQs About How to Record Whatsapp Calls Secretly
1

Are WhatsApp Calls Safe?

Yes, WhatsApp calls are safe as they utilize end-to-end encryption, ensuring that only the sender and recipient can access the call content. This encryption protects your calls from unauthorized access or interception.
2

Are WhatsApp Calls Automatically Recorded?

No, WhatsApp does not provide an automatic call recording feature. To record WhatsApp calls, you need to rely on third-party apps or built-in recording features on your device.
3

How Do I Know If My WhatsApp Call Is Being Recorded?

There is no foolproof way to know if your WhatsApp call is being recorded by the other party. It is essential to use trusted apps and ensure that you are in compliance with legal requirements.
4

Can I Record WhatsApp Video Calls?

Yes, you can record WhatsApp video calls using screen recording apps on both Android and iOS devices. These apps allow you to capture the screen activity, including video calls, and save them as video files.
5

How to Record WhatsApp Calls for Free?

Some screen recording apps offer free versions with limited features. You can explore these options to record WhatsApp calls without any cost. However, keep in mind that free versions may have limitations or display advertisements.
Conclusion
Recording WhatsApp calls can be valuable for various purposes, including monitoring children's activities or capturing essential conversations. While WhatsApp does not provide a built-in call recording feature, you can use third-party apps like KidsGuard for WhatsApp or leverage the recording capabilities of your device. Remember to consider legal requirements, app security, and compatibility before using third-party apps. With the methods and considerations outlined in this guide, you can effectively record WhatsApp calls on Android and iOS devices. Let's give it a try!