In terms of messages and calls, WhatsApp has now been used by most people instead of other messaging and media applications like Telegram and Signal. It is because WhatsApp provides its users with security and privacy. With the increasing criticism of WhatsApp's safety, it added end-to-end encryption to the chats to offer users more protection.
However, a question arises: Does WhatsApp notify screenshots to the sender if a receiver takes a screenshot of their private chat or media?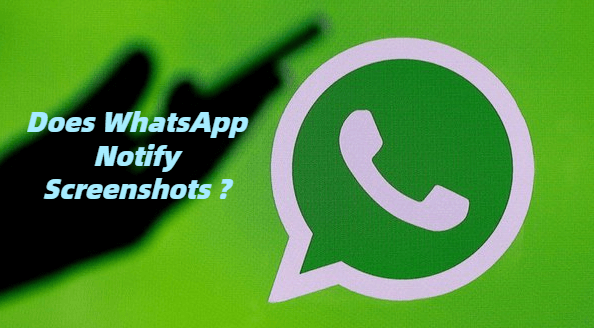 Part 1. Does WhatsApp Notify When You Take a Screenshot?
All social media applications are trying to improve the security and privacy of their users. The most used app, Snapchat, which is used to share media and messages, allows its users to receive notifications of every activity on their account. If someone tries to take a screenshot on Snapchat, save the image in the gallery, or take a screenshot of a story or streak, it will notify the other party.
While on Instagram, the user gets a notification if anyone tries to take a screenshot of the disappearing messages sent in the chat box.
With these increased security measures, many people wonder if the recipient gets the screenshot notification on WhatsApp too.
If you are here to confirm this simple question, the answer is No. WhatsApp does not notify if somebody tries to take a screenshot of a personal chat, profile picture, or status. You can take screenshots of chats, message windows, and even the media, while the other person will not get any notification. Even if you take a screenshot of the ongoing call, the other person will not be notified at all.
Part 2. Why Can't I Take a Screenshot of the WhatsApp Chat?
A new privacy feature has been introduced by WhatsApp in which you can send media files in the private chat with the "View once". This privacy restricts its users from taking a screenshot of the media file that is shared as a "View once." The intent of adding this feature to WhatsApp is to provide a safe and secure platform for users to share media and private pictures.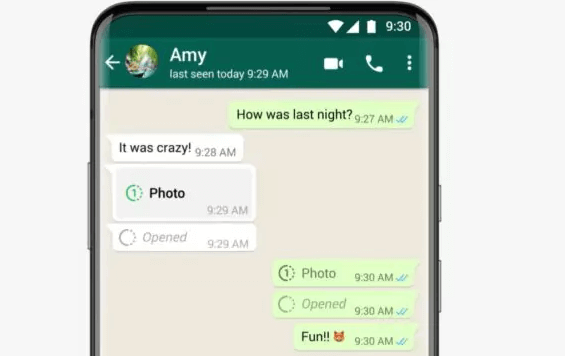 At first, the media shared by the user with the "view once" option only warned the recipient. Still, people started using the screen record feature for that media before it vanished and thus undermining the security protocols. This new version of WhatsApp has recent advancements in using this feature. Now the people who try to take screenshots of the media shared by the "View Once" option will get a WhatsApp screenshot notification that they can't take it due to privacy policy.
Those who try to screen record the media will get a blank video. This feature gives their users control over how they want their media to be stored and used by others.
Part 3. How to Take a Screenshot of WhatsApp Chats?
Taking screenshots of WhatsApp chats is the same as taking screenshots on another window. The steps are different depending on the type of phone you are using.
For Android Users:
Step 1: Press and hold onto the power and volume down button
Step 2: Tap on the screenshot icon by pulling down the notification panel of the screen.
For iPhone users:
Step 1: Press and hold onto the power and volume down controller at the same time to take a screenshot.
Part 4. How to Secretly Screenshot Other's WhatsApp?
As we all know, it is difficult for the parents of the new generation to keep their kids from using these smartphones and technologies. Suppose you are one of those parents who are worried about kids using mobile phones and want to secretly know their activities on social media applications, you are in the right place. As with security and privacy reason, you must install a third-party application to take screenshots of other people's WhatsApp. One of the best applications and third-party tools for parental control is KidsGuard for WhatsApp.
This is a user-friendly and effective remote WhatsApp tracking app with rich features that allow you to secretly and remotely track your kids' WhatsApp, including remotely screenshot their WhatsApp.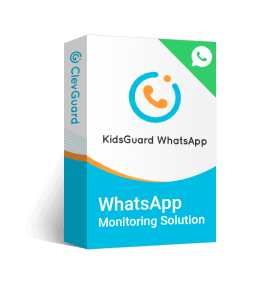 Other features of KidsGuard for WhatsApp:
Check WhatsApp messages, audios, video, call history, documents.
Check WhatsApp activities, including screen time usage, status, last seen.
Check deleted WhatsApp data.
Automatically take screenshots of WhatsApp.
Listen to call recordings of WhatsApp audio and video call.
Set keyword alert of the target WhatsApp account.
Following are the steps to secretly take screenshots of WhatsApp:
Step 1. Register a KidsGuard for WhatsApp account and then purchase a plan.
Step 2. Go to http://www.installapk.net to download and install KidsGuard for WhatsApp to the target phone. Then complete necessary settings by following the on-screen instructions.

Step 3. Finally, sign in to your account on clevguard.org and then go to Member Center. Click My Product. Then enter dashboard of KidsGuard for WhatsApp to bind your device. Then you can start monitoring now!
In Conclusion
WhatsApp lets its users take screenshots of their chats with other people without even notifying them. At the same time, it provides security and privacy in all the different terms to its users. For those who want to take screenshots of other people's WhatsApp chat without them knowing, try using KidsGuard for WhatsApp . It can secretly and remotely take screenshots of WhatsApp without sending any notification. Sign up and get it today!