Smartphones have become an essential part of our lives in today's digital age. While these devices offer numerous benefits, they pose a significant risk, especially for children and employees. As a concerned parent or employer, you may want to know who your children or employees are talking to, what they are talking about, and how often they are talking. Fortunately, there are several ways to hack call history without the knowledge of the target device user. In this comprehensive guide, we will explore the most effective methods of hacking call history. Let's get started!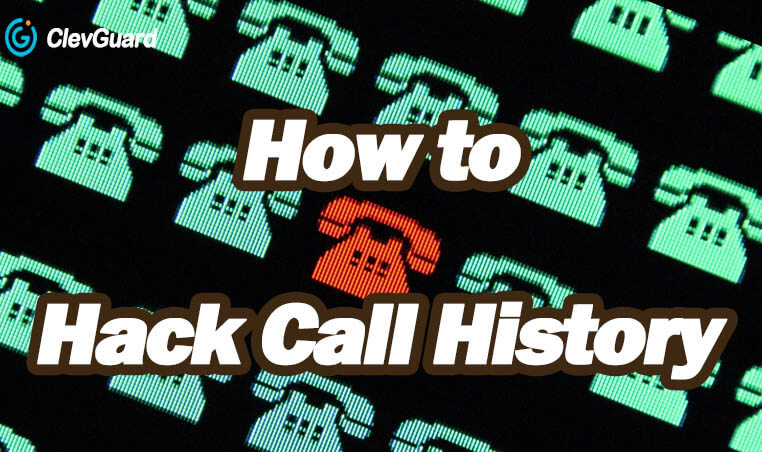 Part 1. Why Hack Call History?
Before we delve into the methods of hacking call history, it's essential to understand why it's necessary. By monitoring call history, you can gain valuable insights into the activities of your children or partners.
For example, if you suspect your child is being bullied, hacking their call history can help you identify the bully and take appropriate action. Similarly, if you suspect your boyfriend or girlfriend is cheating on you. Then monitoring their call history can help you figure out the truth. Also, if you suspect your employees are leaking confidential information, hacking call history is an excellent way to help you identify the culprit.
Part2. How to Hack Mobile Call History?
There are several ways to hack mobile call history, and we'll explore the most effective ones below.
1

Using Kidsguard Pro to Hack Call Details

Among all the methods, using a professional monitoring tool is the best way to hack call details. KidsGuard Pro is a powerful and reliable app that allows you to monitor call history remotely and in real time. With KidsGuard Pro, you can see all the call details, including call history, phone numbers, names, dates, times, and call types.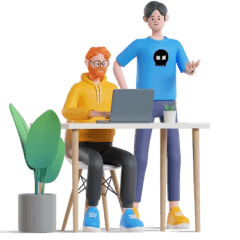 Why is KidsGuard Pro Worth It?
Remotely hack mobile call history without rooting or jailbreaking.
Monitor all data, including call history, text messages, social media chat history, browsing history, etc.
You can use KidsGuard Pro in stealth mode, making it impossible for others to know you are tracking the phone calls.
With real-time data syncing, you can ensure the call history is in sync.
It is easy to use and doesn't require any technical knowledge.
One account can access the full suite of KidsGuard Pro (Android and iPhone).
How to Use KidsGuard Pro for Mobile Call Hacking Online?
Create a KidsGuard Pro Account

Click the Register Now button to create a KidsGuard Pro account. Select a suitable plan offering advanced monitoring features and get your KidsGuard Pro account.

Download KidsGuard Pro on the Target Device

Once you have created a KidsGuard Pro account, you must download the app on the target device you want to track.

Log in to the Online Dashboard and View Call History

To hack a phone number online, log in to the KidsGuard Pro website and connect the cell phone. After that, you will enter the dashboard, from where you can select Call Logs to continue. This app also allows you to check other data. Just switch the file types on the dashboard.
2

Hacking Phone Calls with Mobile Service Providers

Mobile service providers collect the phone number you dialed and received as well as the time of each call. While this method is less effective than KidsGuard Pro, it can still provide valuable information. Here's how to use mobile service providers to hack call history:
Provide the service provider account and password to access the online service.
Some carrier providers allow you to check the latest 100 call history records.
You can sort the call history by a caller or download call logs in XLS, CSV, or PDF file format.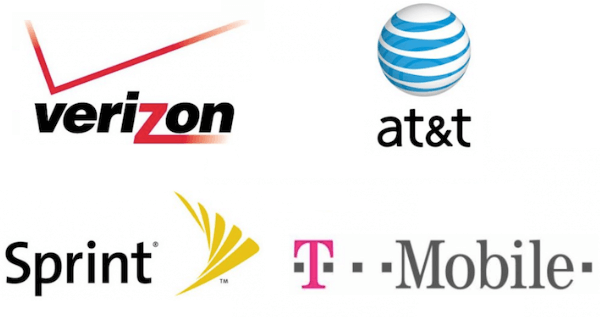 3

How to Hack Call History by Using Google Sync

If the call history backup option is enabled, Google will store a copy of your call history in your Google Account. This method can be helpful if you switch to a new Android device or need to restore your call history due to device issues.
First, you should ensure you have Google Sync enabled. Navigate to Settings on your Android device and select Google Account. Tap on Backup and Restore and make sure the Call History option is enabled for backup.

Then sign into your Google account by entering your username and password.
Once you're signed in, look for the Privacy & Personalization section. Find the Manage your data & personalization option and click on it.

Within that section, you should see various activities you can manage. Choose Google Voice & Video Calls to access your call history.
4

Using iCloud to Hack Call Details

If you want to hack call history, try using iCloud backup. However, it's important to note that iCloud does not provide direct access to call details or recordings. It primarily focuses on syncing and backing up data for device restoration and migration. Here's how to do that:
Open the Settings app on your iPhone.
Tap your name at the top to access your Apple ID settings.
Select iCloud > iCloud Backup and ensure that Call History is toggled on for backup.
Conclusion
Hacking call history is an effective way to monitor the activities of your children or partners. While there are several methods of hacking call history, KidsGuard Pro is the best option. Because it offers a range of advanced monitoring features and is easy to use. With KidsGuard Pro, you can hack call history remotely and secretly, making it a comprehensive solution for all your monitoring needs. If you're looking for a reliable and affordable monitoring solution, we highly recommend KidsGuard Pro. Let's give it a try!