Losing a phone can be one of the most devastating feelings, especially if it was switched off. Not only will you struggle trying to remember where you placed it last, but you can also not locate the phone by simply dialing it. Learning how to track a switched off phone can save you all the hassle and save you the stress of having to replace it with a new one. In this article, you will learn about how to track a turned off phone using six easy approaches. We will also recommend the most efficient approach and the how to use it. Keep reading to explore more!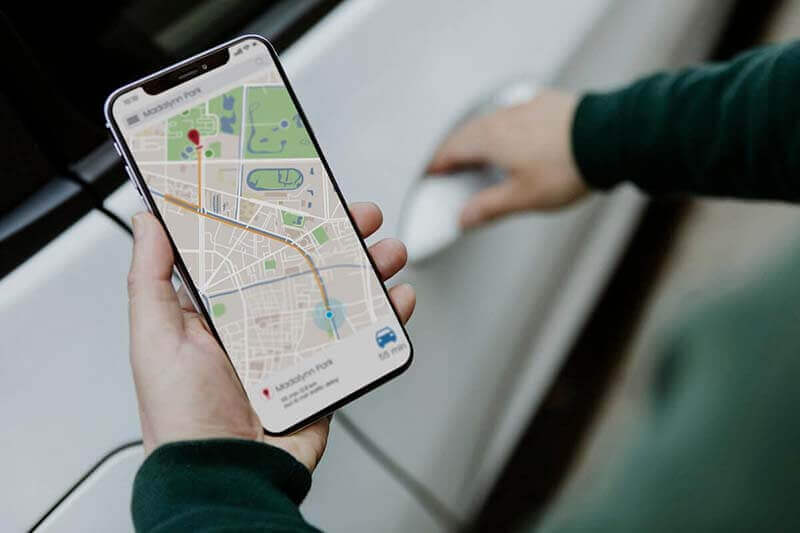 How to Track a Switched off Phone?
1. Most Effecient - Track a Switched off Phone with Kidsguard Pro
KidsGuard Pro offers the ultimate phone monitoring solution for both Android and iPhone devices. The app allows you to monitor messages, calls, browser history, app activities, and other types of data on a target phone. With real-time monitoring, you can be sure of knowing the target phone's location at all time. If you are wondering how to find lost phone which is switched off, KidsGuard Pro will be your best solution.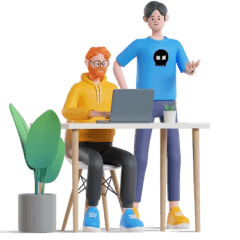 Key features of KidsGuard Pro:
Keep tracking the location of the target device wherever they go in real-time.
You can create a geo-fence and receive alerts whenever one of your target individuals enters or leaves the imaginary boundary.
Remote monitoring of phone activities, including messages, call logs, contacts, calendars, browser histories, and more from another phone.
Monitor all popular social apps in one place, including Facebook, Snapchat, Tiktok, etc.
Location-tracking is an effective way of keeping tabs of where your phone is at any time. If the phone is switched off, location-tracking may not always be possible or accurate. This is because the phone's location service may not be active at the time it as turned off.
However, installing a monitoring app like KidsGuard Pro on the phone allows you to locate it even when it is switched off. Let's explore how to find a lost phone which is switched off using the KidsGuard Pro:
Download KidsGuard Pro app and register an account.
On the target android device, download and install KidsGuard Pro assistant and complete the basic settings.

Add the devices you want to monitor on your phone, and sync data and activities. Information about the target android device can always be found on the devices on the app's dashboard.
2. Use Find My iPhone to Track a Turned off Phone (For iPhone)
If you have iPhone with iOS 13 or later, you can track it using the Find My iPhone or the Send Last Location feature. When the Find My iPhone feature is enabled, you will be able to locate your phone when it is not connected to a cellular network or Wi-Fi. Here is how to find switched phone using the Find My iPhone feature:
Go to Find My iPhone on iCloud.com to access the feature.
Sign in to your iCloud account and click on All Devices.
Select your lost phone from the lost.
In the map that appears on the screen, you can find the location of your misplaced phone.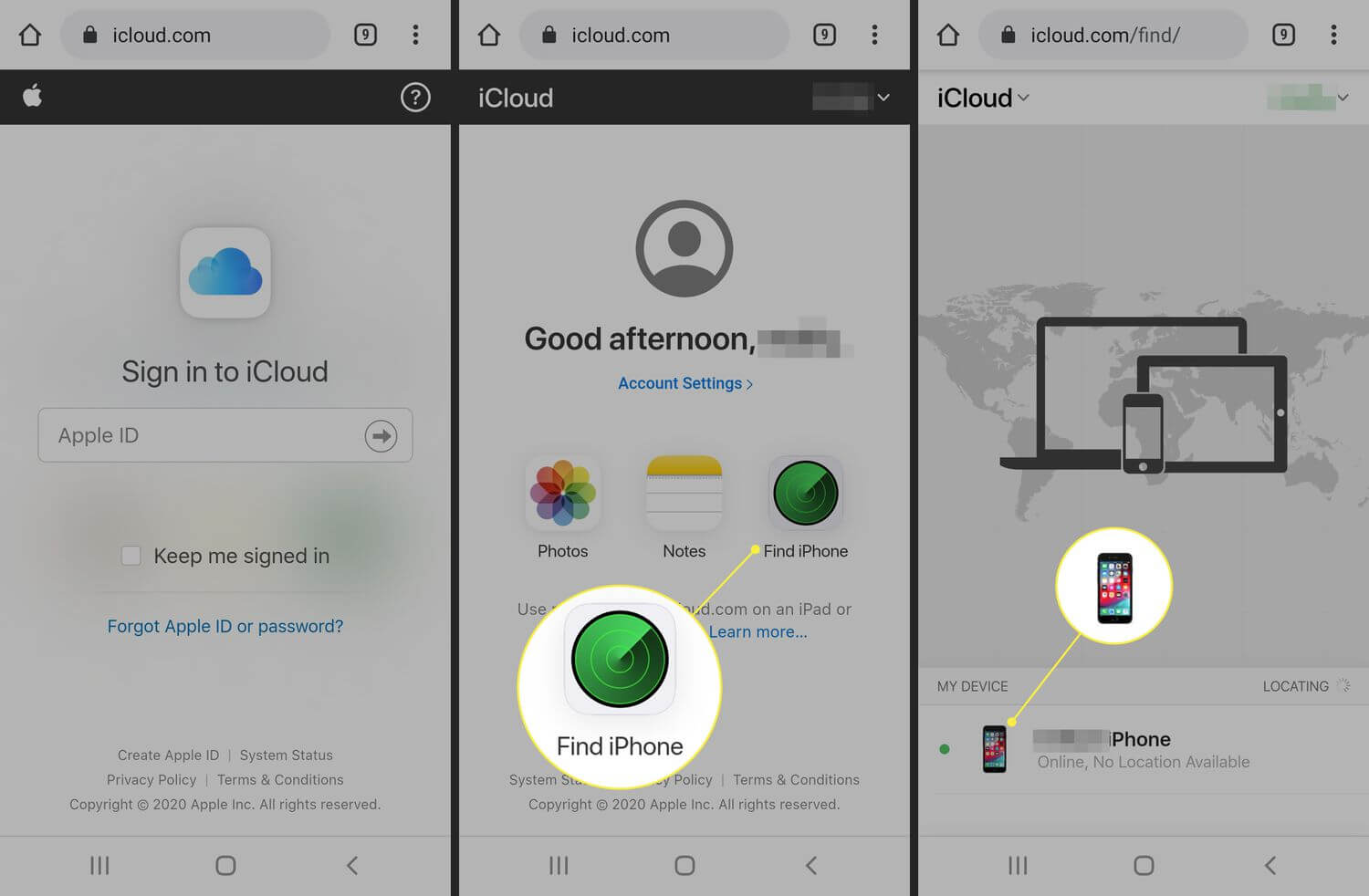 3. Use Find My Device to Track a Turned off Phone (For Android)
If your Android phone is linked to a Google account, you can track it using Google's Find My Device service. The service works in a similar way to Apple's Find My App, allowing you to ping your misplaced phone, lock, or erase its contents. The steps to track switch off mobile current location are as follows:
Visit Find My Device website by Google using another phone or on a computer.
Log into your Google account of the misplaced phone.
The resulting window allows you to view all compatible devices to the left, including the misplaced phone with its last known location.
The location of a switched phone is where it was last pinged Google. If someone finds and turns it on, you can use the same settings to ping and locate the new location.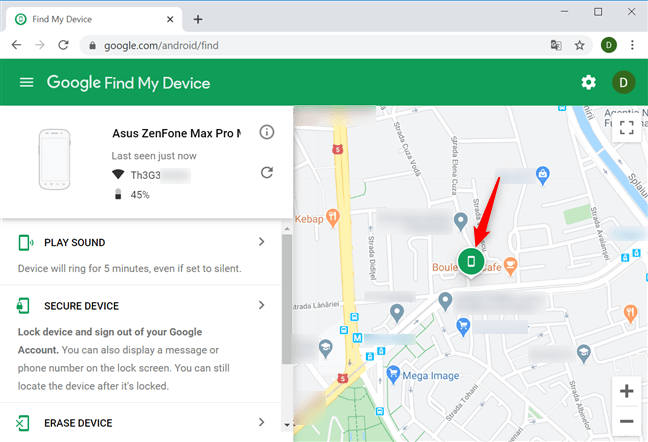 4. Use Find My Mobile to Track a Turned off Phone (For Samsung)
The Samsung Find My Mobile is a free mobile service, which is accessible via the Samsung account. It allows you to locate, wipe data, or remotely back up on a registered Galaxy mobile device. To track a turned off phone using the Samsung Find My Mobile:
Open the setting on your Galaxy mobile device and tap into the Biometric and Security menu.
Tap the Find My Mobile and toggle it on. This will require you to enter your Samsung account details or create a new account if you do not have one.
Opt-in desired features, including send last location and remote unlock.
In case you misplace your phone, visit the Find My Mobile service on a web browser. Then you can find the list of your activated Samsung devices. And the location will be indicated on the map.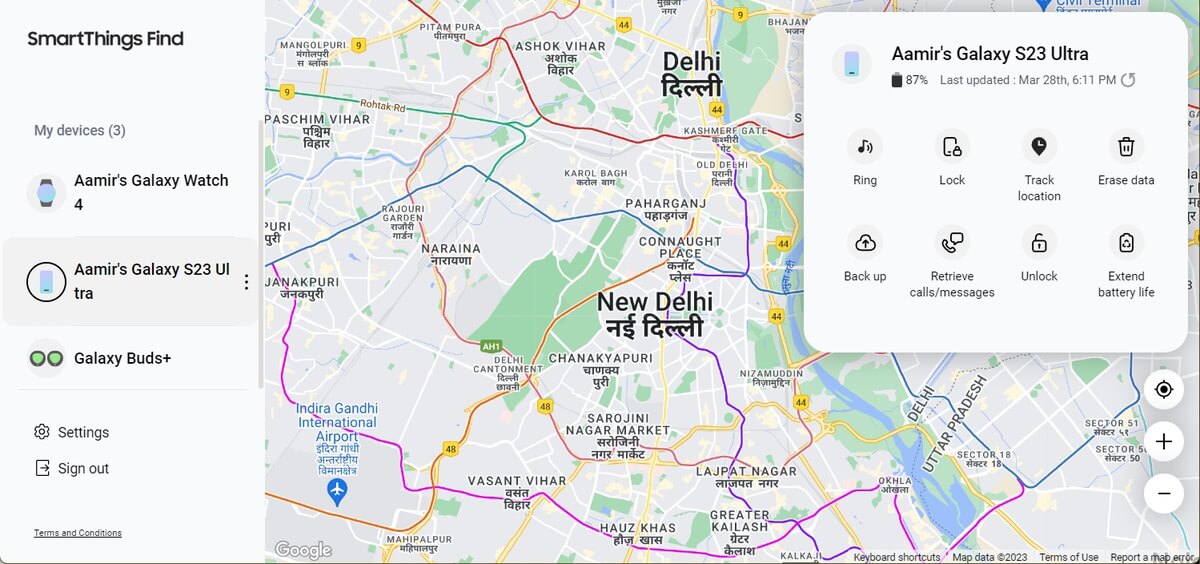 5. Find Switched Off Phone Using Google Maps
Looking where you have been with Google Maps Timeline can also help in tracing a switched off phone. Since most people rely on phones for commuting and finding directions, chances are that Google Maps has a detailed history of your phone before it got turned off, especially if it was stolen. Here is how to track a stolen phone that is switched off using Google maps.
Open Google Maps on a phone or computer and sign in to your Google account.
Click on the menu icon, and select Your Timeline to view your recent outings.
Using the drop-down menus, narrow down your search to the specific date you lost your phone.
By retracing your steps, you may locate where you lost your phone.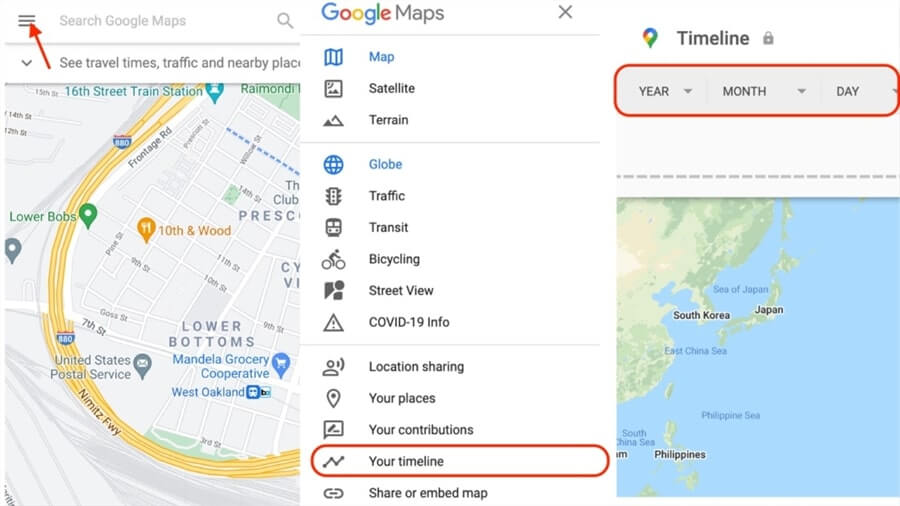 6. Find Switched Off Phone Using IMEI Number
Using IMEI (International Mobile Equipment Identity) number is another approach you can use to locate a turned-off phone. You can find this number of the device packaging, the back of the box it came in, or your phone bill/contract. However, this approach requires you call your phone carriers or law enforcement agencies to locate the phone for you. To find switched off phone using IMEI number:
Locate the IMEI number of your phone.
Call your phone carrier or contact law enforcement agencies in your country and request them to locate your switched off phone using IMEI.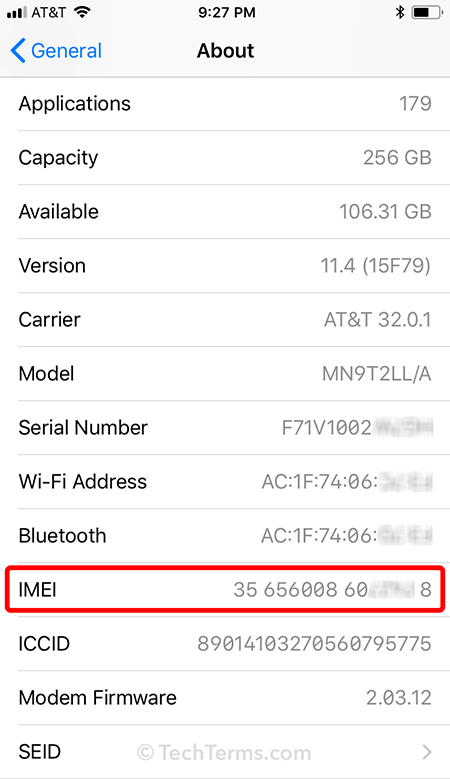 Conclusion
When you misplace a turned off device, the first thing that is likely to come to mind is how to track a switched off phone. While several options are available for tracking lost phones, a switched off phone may be challenging. Comparing the options provided above, the KidsGuard Pro is by far the most efficient way of tracking switched off phone. The app allows you to monitor a target phone, and track it in case it is misplaced or lost. Don't hesitate. Let's give it a try!