Nowadays, parents can't keep their kids from using mobile phones and other devices, as they can become rebellious. Have you ever been in a scene where you want a reply from your daughter or son, and they are continuously online but are not replying to any of your texts? It is frustrating, right? Getting ignored by your kids. What if I tell you ways how to check who is chatting with whom on WhatsApp?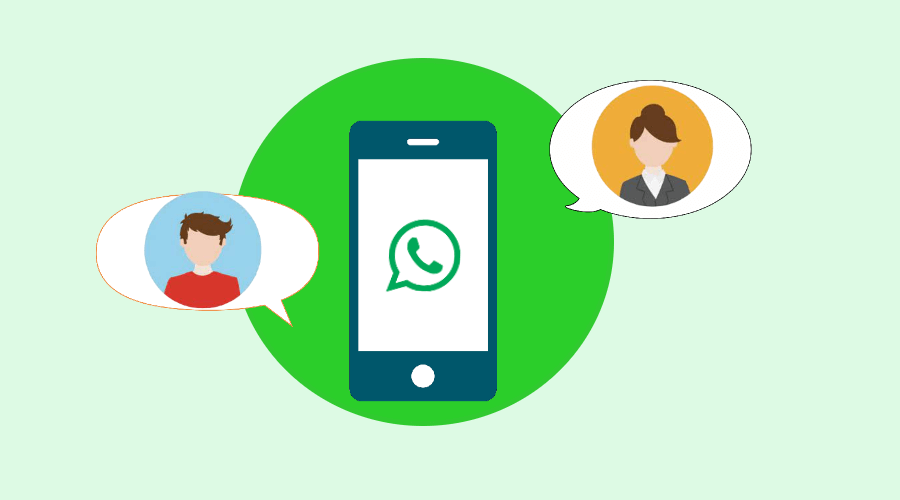 Part 1. Check with a Third-party Tool Without Them Knowing
The best approach to check you kids are chatting with whom is by using a third-party application so they don't get any idea that they are being monitored. The best tool for this is KidsGuard for WhatsApp.
It allows the parents to monitor everything of their kids' WhatsApp, such as the chats, photos, videos, calls, status. It also lets them check with whom someone is chatting on WhatsApp. Moreover, you can set keyword alert. When your kids have mentioned the words, you will get a notification.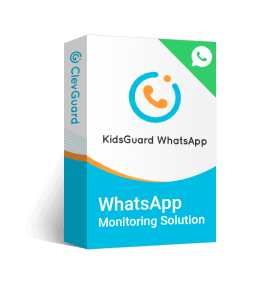 Best WhatsApp Online Checker – KidsGuard for WhatsApp:
Check 10+ types WhatsApp data without the target device.
Remote monitoring with real-time data updating.
Capture screenshot of the current screen activity.
Set time limit and keywords alert for target WhatsApp account.
Export WhatsApp data like chats, photos, videos, files, screenshots.
Step 1: Create an account with a valid email address by clicking the Sign Up button. Then purchase a plan you need.
Step 2: Go to http://www.installapk.net to download KidsGuard for WhatsApp on the target Android device. Then install and finish the settings by following the on-screen instructions.

Step 3: Then go to Demo. Click bind a device and then click Verify Setup. Then you can start check whom your kids are chatting with online now.
Part 2. Check Their WhatsApp
Another way to check who is talking with whom on WhatsApp is by looking into their WhatsApp. Parents have the authority to look into their child's smartphones and check their activities, but at the same time, it has many limitations and drawbacks.
If your kid wants to hide something from you, they can quickly delete all the history or chats on their WhatsApp. That way, you can never know what's happening in their lives. Another drawback is that when your child has this idea in mind that you are consistently watching over them, it will create distrust, and they will unintentionally try to hide everything from you.
If you think this is an invasion of your kids' privacy, you are wrong. Social media is a very dangerous platform for those who do not know how to deal with specific situations. Kids can get emotionally involved with someone who tries to take advantage of them. Checking their WhatsApp chats and activities can help determine the cause of their changed behaviors. This option is to keep them safe from getting into any trouble.
Part 3. Check with WhatsApp Web
Another option to know who is chatting with whom on WhatsApp is by using WhatsApp web. But this required you have the permission to sign in their account on WhatsApp web.
Go to WhatsApp Web with a browser.
Open WhatsApp on the phone, tap the three dots at the top-right corner.
Tap Linked Devices, then tap Link a device.
Scan the QR code on the computer screen.
After that, you can check all the chats of the target device. Of course you will know whom he is chatting with. But you need to keep some issues in mind. The first is when your internet is interrupted on your phone or desktop, you may need to link it again. Also, you have to make sure that you have ticked the box to keep you logged in on the webpage to use it for longer.
Part 4. Check with Their WhatsApp Backup
Suppose that someone is deleting his WhatsApp chat history, so you won't be able to look into it. In this case, you can turn on the WhatsApp chat backup to store their chat history and then restore the backup to your phone.
Following are the simple steps to check others' who is chatting with whom through WhatsApp backup:
Open their WhatsApp and go to Settings.
Choose the Chats option and turn on the Chat backup
Then on your phone, sign in to their WhatsApp account. Then tap "Restore" when you are asked Restore backup.
Conclusion
You can follow the four options mentioned above to check who is chatting with whom on WhatsApp. All the methods are easy to use, but using KidsGuard for WhatsApp is easier and more secure. Register and start checking now!