In today's world, we rely heavily on our smartphones to stay connected with our loved ones, navigate through unfamiliar territories, and access essential information. One of the most useful features that smartphones offer is the ability to track our location, which can come in handy when we misplace our devices or want to keep an eye on our loved ones.
However, there are times when we may want to disable this feature, such as when we do not want to be tracked for privacy reasons. In this article, we will explore does Find My iPhone work on Airplane Mode and provide you with an answer. If you're curious to know if you can locate your iPhone while in airplane mode, keep reading to find out.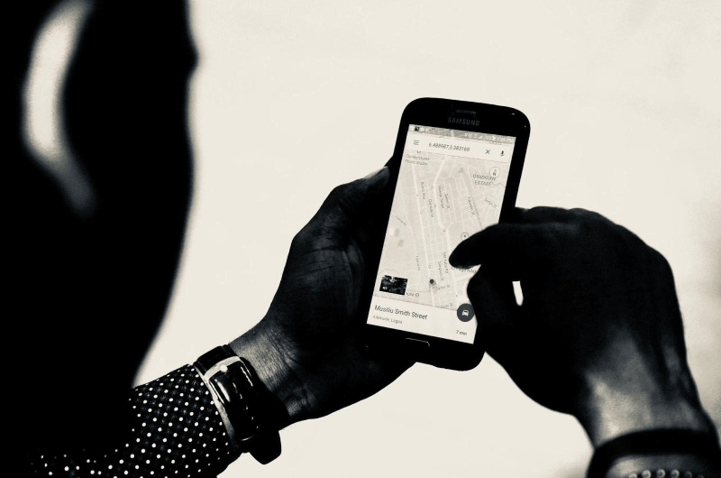 Part 1. Does Find My iPhone Work on Airplane Mode?
Find My iPhone is an essential tool that helps users locate their missing or stolen iPhone or to track the location of their loved ones. Understandably, some people may not want to be tracked. That's why many iPhone users often need clarification about whether Find My iPhone works when their device is in airplane mode. The answer is not straightforward, but here is what we know.
When airplane mode is on, Wi-Fi and Bluetooth are turned off, which makes it challenging to locate the phone through Find My iPhone. However, the location can still be tracked if the phone is connected to a Wi-Fi network or has cellular data enabled, the location can still be tracked. Moreover, if you manually re-enable Wi-Fi or Bluetooth in the settings, Find My iPhone can locate the device.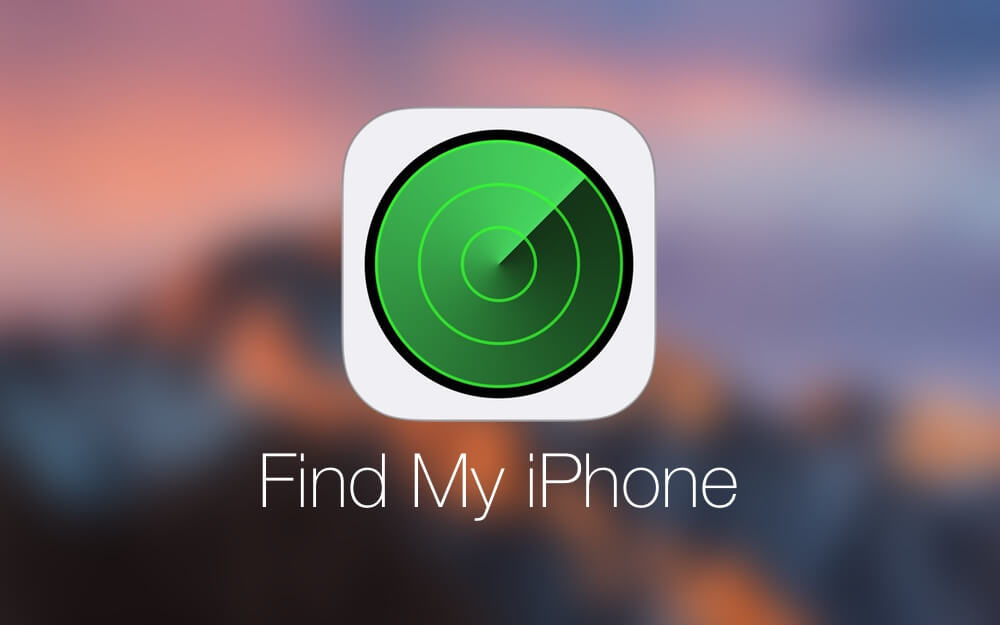 However, some functions of Find My iPhone will not work. These include playing a sound, sending a message, and erasing the phone remotely. Additionally, features that require an internet connection, such as sending an email or making a call, will not work either. Emergency calls are an exception and will still work even if the phone is in airplane mode.
Part 2. Can Someone Track Your iPhone If It's on Airplane Mode?
The question of whether someone can track your iPhone when it's in airplane mode is a common one, and it's worth taking a closer look at the issue. Firstly, it's important to note that putting your iPhone on airplane mode doesn't disable the location services completely. In addition, I have listed a few possible reasons why your iPhone can still be tracked even when it is in airplane mode.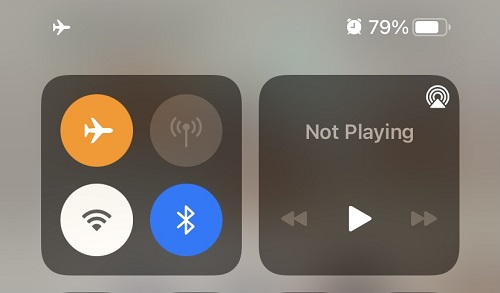 1. During airplane mode, GPS and Wi-Fi location services are turned off but can be manually enabled. Cellular location services also continue to work. This means that your phone can still communicate with cell towers, and your approximate location can still be tracked by your cellular provider.
2. Another reason is the possibility of third-party location tracking apps. These apps are designed to track your location and can continue to do so even when your phone is in airplane mode.
3. Furthermore, Apple has added a "Find My Network" feature to iOS 14 and later. A Bluetooth sensor is used to help you track your phone even when it is not connected to the Internet.
Fortunately, it's possible to stop being tracked. Read on to find out how.
Part 3: Fake GPS Location on Your Phone to Stop Being Tracked
If you're concerned about your location being tracked, a great solution is to fake your GPS location using an app like ClevGo. ClevGo is a powerful and user-friendly GPS spoofing app that works on iOS and Android devices, supporting up to iOS 16 and 13.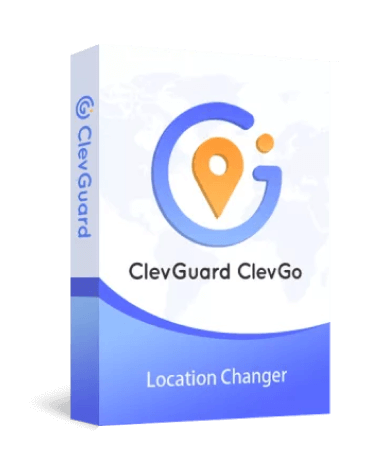 Feature
With ClevGo, you can instantly fake your location on Find My iPhone, simulating GPS movement naturally.
This app also enables joystick control to change your location flexibly, and you can customize your route and speed of GPS movement.
Unlike other GPS spoofing apps, ClevGo does not require jailbreaking or rooting your device, making it an easy and safe solution.
ClevGo supports all popular location-based apps, including social media and dating apps like Snapchat, Facebook,etc.
Steps To Follow:
To fake your GPS location on your phone and avoid being tracked, you can use ClevGo by following these steps:
Download and install ClevGo on your computer, then click Get Started to use it.

Connect your device to your computer using a USB cable, unlock your device, click Trust, and enter your password to complete the process. If you have connected your device to the computer using a USB cable, you can join it via Wi-Fi by unlocking it, clicking Trust, and entering your password.

You will see the map loaded and your current location displayed.
To change your GPS location, select Teleport Mode in the upper right corner of the dashboard. Then enter the address or coordinates of your desired location.

Once you have chosen the location you want to change to, with just one click on Move, your GPS location on your device will be changed instantly, including the location in your location-based apps.
Why not to download ClevGo and try to change your location for free?
Part 4: FAQs
1. Will airplane mode hide my location?
Yes, turning on airplane mode on your device will hide your location by disabling all wireless connections, including GPS, Wi-Fi, and Bluetooth.
2. Is airplane mode the same as turning off your phone?
No, airplane mode is not the same as turning off your phone. When you turn off your phone, all functions and apps will be disabled, and you cannot track its location. In contrast, when you turn on airplane mode, some functions like Find My iPhone may still work.
3. What is the difference between no location found and no location available?
"No location found" means that your device could not get a location fix. In contrast "no location available" means that there is no location data available for that particular area or region.
4. Can you track a phone if the location is off?
You cannot track the phone using GPS, Wi-Fi, or cellular data if the location is off. However, if the phone has been registered in the "Find My" app and is within range of an Apple device, you may be able to locate it through the "Find My Network" feature.
5. Can you track a stolen iPhone if it's off and in airplane mode?
If your iPhone is stolen and is turned off or in airplane mode, you cannot track its location using GPS or wireless connections. However, if you have previously registered the phone in the "Find My" app, you may be able to locate it through the "Find My Network" feature if it's within range of another Apple device.
Additionally, you can enable the "Lost Mode" feature in the app, which will lock your phone and display a message with your contact information, increasing the chances of someone returning your phone to you.
Conclusion
The answer to the question "does Find My iPhone work in airplane mode?" is no, it does not.Relying solely on airplane mode to prevent tracking is not entirely foolproof as GPS technology can still be used to track your location.
However, if you want to hide your GPS location, ClevGo offers a solution that can be used on both iOS and Android devices. This location spoofing tool allows you to change your device's location to anywhere in the world without an internet connection, offering a reliable option for protecting your privacy and keeping your location information secure.