Gmail is one of the most popular email services out there, and it's no surprise that many people are interested in learning how to access someone's Gmail account. Whether you're trying to recover a lost password, monitor your child's email activity, or investigate your cheating partner, there are many reasons why you might want to check someone's Gmail. In this article, we'll cover some tips and tricks on how to get into someone's Gmail without a password.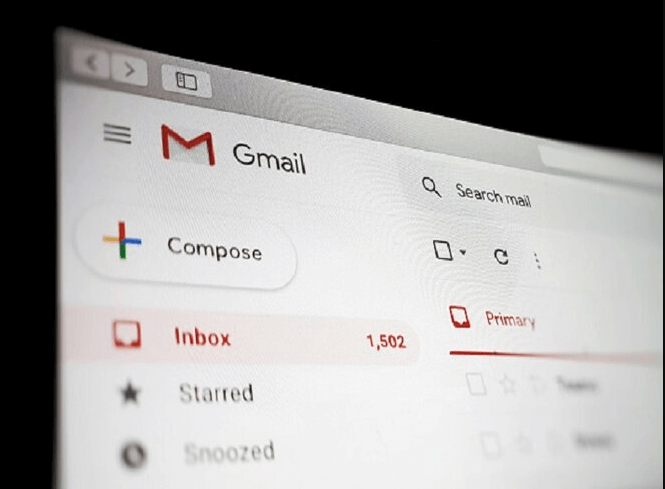 Part 1. Is It Legal to Get Into Someone's Gmail?
Unauthorized get into someone's Gmail account is a violation of privacy and is illegal. It's essential to keep in mind that the Computer Misuse and Data Protection Acts offer legal protection against accessing personal accounts without permission. The legal consequences of such an action may differ from country to country, so it's important to be aware of the laws in your jurisdiction.
There are certain circumstances where getting into someone's Gmail account may be legal. For example, parents may monitor their child's Gmail account for parental monitoring purposes. However, it's important to have an open and honest conversation with your child about internet safety and privacy.
It's important to exercise caution and use legal means when getting into someone's Gmail account. One option for getting into someone's Gmail account is to install a spy app, but it's important to ensure that you have the legal right to do so.
Part 2. How to Get Into Someone's Gmail Without a Password?
1

Remotely Get into Someone's Gmail via Monivisor - 100% Functional and Secret

There is a plethora of Gmail monitoring software available in the market, but not all of them live up to their promises. Some of them are too complex to use, making it difficult for non-professionals to operate them. Furthermore, their exorbitant cost discourages many from availing of these services.

Here we would like to introduce MoniVisor to you. It's can resolve all your Gmail monitoring issues.With this tool, you can discreetly monitor someone's Gmail activities, accessing and reading all incoming and outgoing emails.

Besides, it can help you keep an eye on someone's computer activities, including web browsing history, keystrokes, chats, and emails. Let us take a closer look at what MoniVisor is and how it can assist you in getting into someone's Gmail without a password.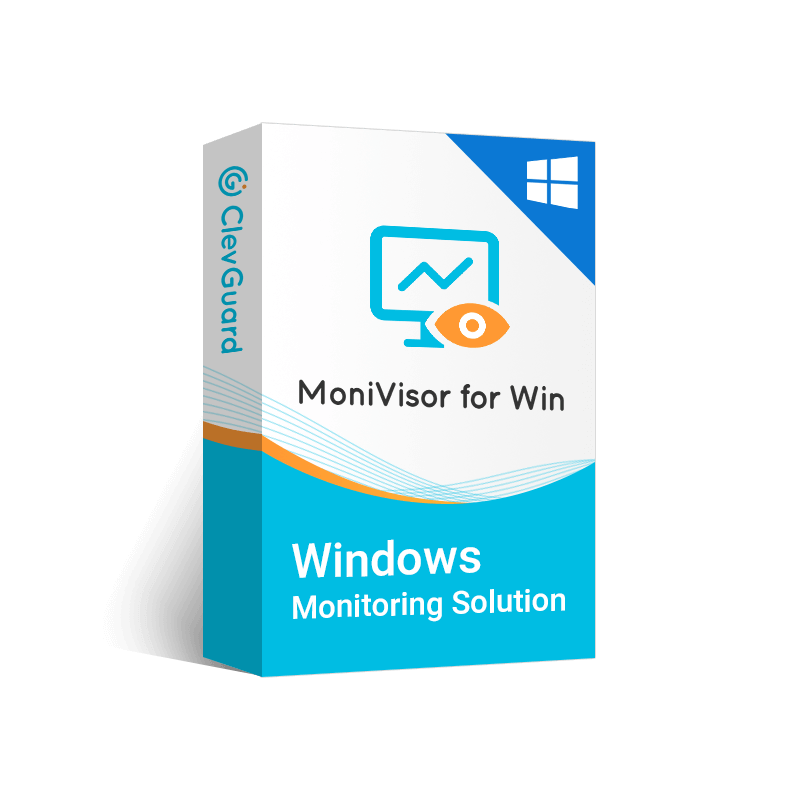 Features of The Best Computer Hacker-MoniVisor:
It can spy on Gmail, Email and Yahoo mail without a password remotely. You could view all details of the emails received or sent on the computer.
It takes automatic screenshots to capture the screen at predetermined times.
It can spy on the user's social media conversations and attachments.
It can track the Internet activity and the download history of the user.
It provides keystrokes detection. The app records what the user is typing even the lines that he deletes or types in incognito mode.
How to use MoniVisor to get into someone's Gmail without a password?
Step 1. Make an account with MoniVisor by clicking the below Sign Up button.
Step 2. Go to www.installfree.net to download and install MoniVisor for Win on the monitored computer, and then complete settings.

Step 3. To monitor the online activity, remember to also download the MoniVisor for Win browser extension. However, this step is optional.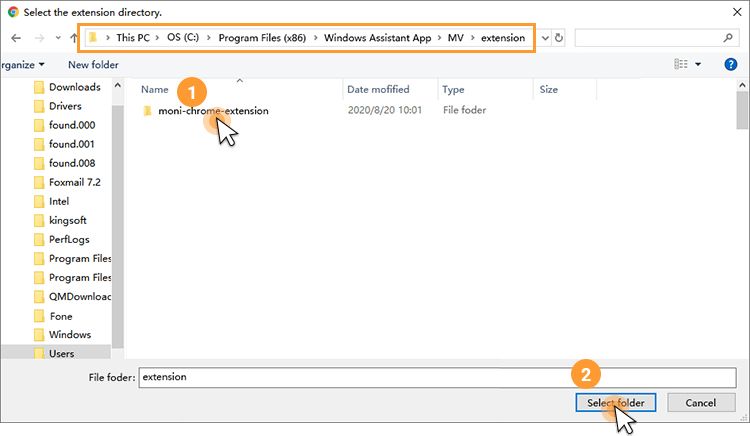 Step 4. After the installation, login to your account on clevguard.org and then go to Member Center > My Product. Then click Start Monitoring to enter MoniVisor Dashboard and bind your device there. Now you can easily read and get into someone's Gmail without a password.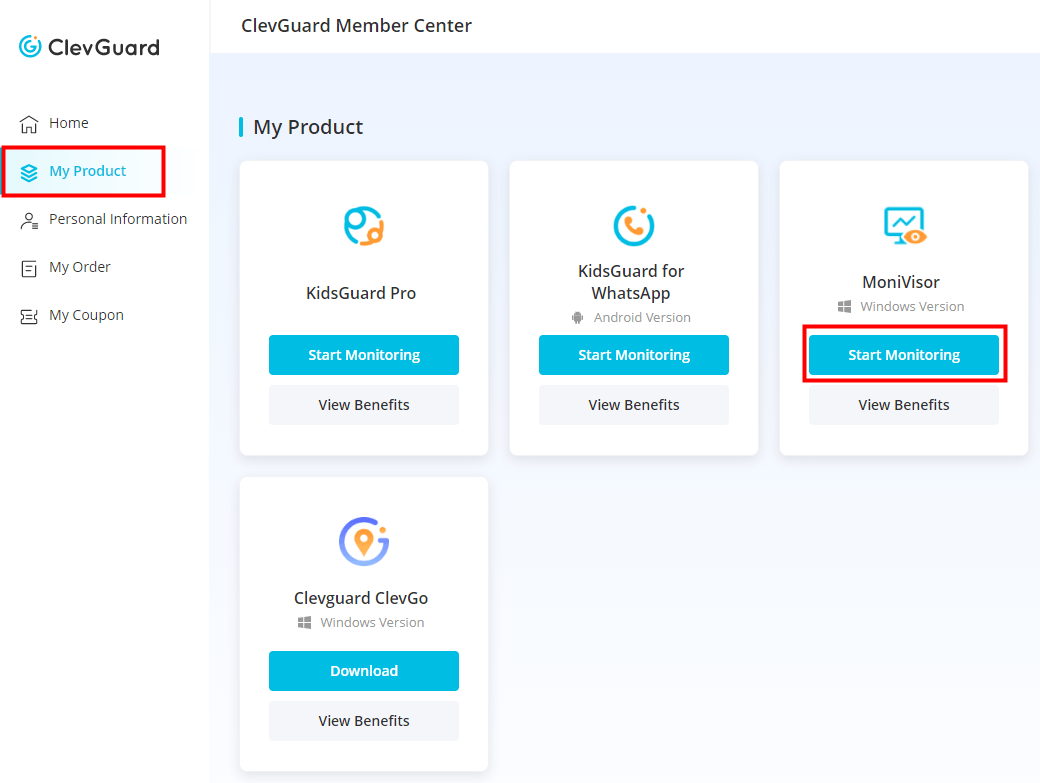 More Amazing Features of MoniVisor:
Anytime, Anywhere monitoring of the data on the target computer remotely from an online dashboard.
Real-time data exporting and syncing features.
Run in stealth mode. Completely running in the background of the target computer.
Virus-free and complete protection of Data & Privacy.
Easy to use, stable performance, and regular free software updates.
Start Hacking Another Computer Right Now!
2

Remotely Get Into Someone's Gmail via a Keylogging Software

Keylogger is a type of hacking software that records everything a user types on their computer, including their Gmail login credentials. The hacker can then use this information to log in to the victim's Gmail account. Then there are several small steps you need to do.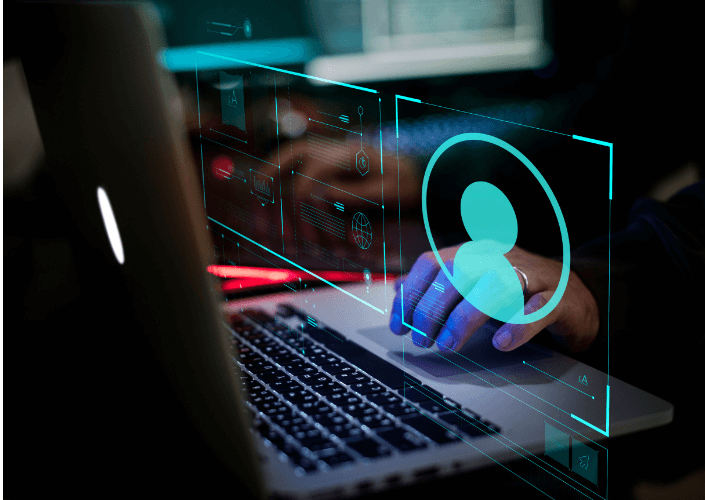 Choose and download a keylogger software such as MoniVisor and disable any antivirus software on the target computer.
Install the keylogger software on the target computer.
Let the keylogger run while the target uses the computer.
Retrieve the captured Gmail password from the keylogger software.
3

Remotely Get Into Someone's Gmail via Resetting the Password

Another way to hack his account is by changing the Gmail password, it should be noted that. due to security reasons, it is even no so easier task to recover Gmail password even from its official sources. So you need to know the exact details that are used to create or link with that account. It includes contact number, alternative Gmail and its access, and security questions & their answers.

How to get into someone's Gmail without a password using this method:
Go to the Gmail login page, and enter the target Gmail address. Click on "Forgot Password".

Choose to "Try Another Way".

Reset the password using the verification code sent to the target's Gmail or phone number.
FAQs: More About Getting Into Someone's Gmail You May Want to Know
1

What should I do if I suspect someone has hacked into my Gmail account?

If you suspect someone has hacked into your Gmail account, change your password immediately and enable two-factor authentication. You should also check your account settings for any unauthorized changes.
2

Can I hack someone's Gmail without touching their computer?

No, it is not possible to hack someone's Gmail account without accessing their computer or mobile device in some way. While there are some phishing and social engineering tactics that can trick someone into revealing their login credentials or giving access to their account, these methods still require some form of interaction with the target's device. Instead of resorting to such methods, you can use legitimate monitoring software like MoniVisor to keep track of someone's Gmail account.
3

Is it possible to hack into a Gmail account without any technical skills?

No, hacking into a Gmail account requires technical skills and knowledge of hacking tools and techniques.
4

Is it possible to recover a hacked Gmail account?

Yes, it's possible to recover a hacked Gmail account by resetting your password and enabling two-factor authentication. You can also contact Google's support team for assistance.
Summary
The significance of a Gmail account for its users cannot be emphasized enough. Therefore, getting into someone's Gmail account implies taking advantage of their weaknesses. MoniVisor provides a simple and convenient way to gain access to someone's Gmail account and other online activities. With this software, you can not only easily get into someone's Gmail without a password, but also access their social media apps and learn about all their online activities. Get it right now!