CMD is a command-line interpreter that allows users to interact with their computer's operating system through text commands. If you're interested in computer hacking, CMD can be a useful tool in your arsenal. With a mastery of CMD, you gain the ability to perform a wide range of tasks, making it an essential tool for hacking into computers.
In this article, we will guide you step-by-step, explaining the basics of CMD and how to hack a computer with CMD.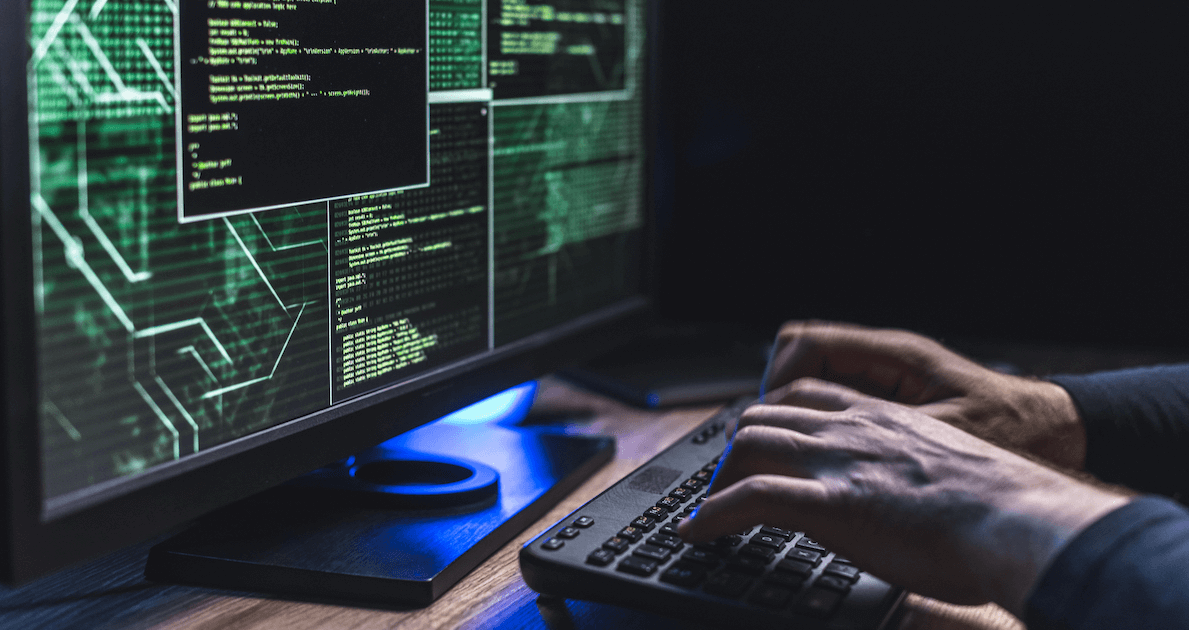 Part 1. Understanding CMD and Its Functions
CMD, or Command Prompt, is a powerful tool built into Windows that allows you to execute commands and scripts to perform various tasks. With CMD, you can navigate your computer, launch programs, and even hack into a computers. CMD is often used by IT professionals and hackers alike to perform various tasks, including hacking.
Before we learn how to hack a computer with CMD, it's essential to understand the basics of CMD and its functions. CMD is a command-line interpreter in Windows for executing text-based commands to interact with the operating system. Unlike the graphical user interface (GUI), which uses icons and menus, CMD requires you to type in commands to perform various tasks. This versatile tool is commonly employed by both IT professionals and hackers to carry out an array of activities, including hacking endeavors.
Part 2. CMD commands for hacking
Now that you have know that you have a preliminary understanding of CMD, let's explore a range of basic and advanced CMD commands for hacking. These commands can help you gather information, gain access, and perform various tasks on the target computer. Understanding this knowledge is crucial for learning how to hack a computer with CMD.
Basic CMD Commands:
Ping - Test the connection between your computer and the target computer by sending packets and receiving replies. Type "ping [target IP address]" and press Enter.
Netstat - View active network connections and open ports on the target computer. Type "netstat -a" and press Enter.
Tracertt - Trace the route that packets take from your computer to the target computer. Type "tracert [target IP address]" and press Enter.
Advanced CMD commands:
Net - Manage user accounts and network resources on the target computer. Type "net user [username] *" and press Enter to reset the user's password and gain access to the computer.
Systeminfo - Gather detailed information about the target computer, such as its operating system, hardware specifications, and installed software. Type "systeminfo" and press Enter.
Shutdown - Remotely shut down the target computer. Type "shutdown /s /t 0" and press Enter. Use with caution, as it can cause data loss and potential damage to the computer.
Part 3. How to Hack a Computer With CMD
Now that you know some basic and advanced CMD commands, let's discuss how to hack a computer with CMD. CMD hacking requires you have access to the target computer's network and know its login password. Once you have this information, you can use CMD to gain access to the computer and perform various tasks.
Follow the steps to hack a computer with CMD:
Turn on the computer. Before it shows the Windows Logo, start repeatedly pressing the F8 key. Next you will be taken to a code panel, use the up/down keys to locate "Safe Mode with Command Prompt" and press enter.

Then it will go to the account/login screen. Click on the new account: "Administrator".

Next you'll go to "Safe mode Command Prompt", then type in "Net User".

After this, it will show all the accounts on that computer. Pick which one you want to hack. (If you pick Anna then simply type in: "net user Anna *")
Then it will tell you to type a new password for the account.

Confirm the password. After you are finished it will ask you to confirm the new password.
Lastly, shut down the computer and then start it up again. Find the account that you hacked and enter the new password.
Now you have successfully hacked a computer with CMD!
Note
It needs a high level of skill to hack a computer with CMD, and it is crucial to allocate sufficient time to complete the process successfully. Besdides, CMD hacking can cause damage to the target computer and result in data loss.
Part 4. Remotely Hack a Computer via MoniVisor
While the command prompt hacks mentioned earlier have their limitations, there is a much simpler method to hack a computer. By using computer hacking software like MoniVisor, you can easily monitor all the activities on the target computer.
MoniVisor is a powerful and effective computer monitoring tool that enables remote access to a target computer and provides comprehensive online activity monitoring such as social media apps monitoring, email monitoring, and keystroke recording. All you have to do is install the app on the target computer, and you'll be able to gain access to it from anywhere.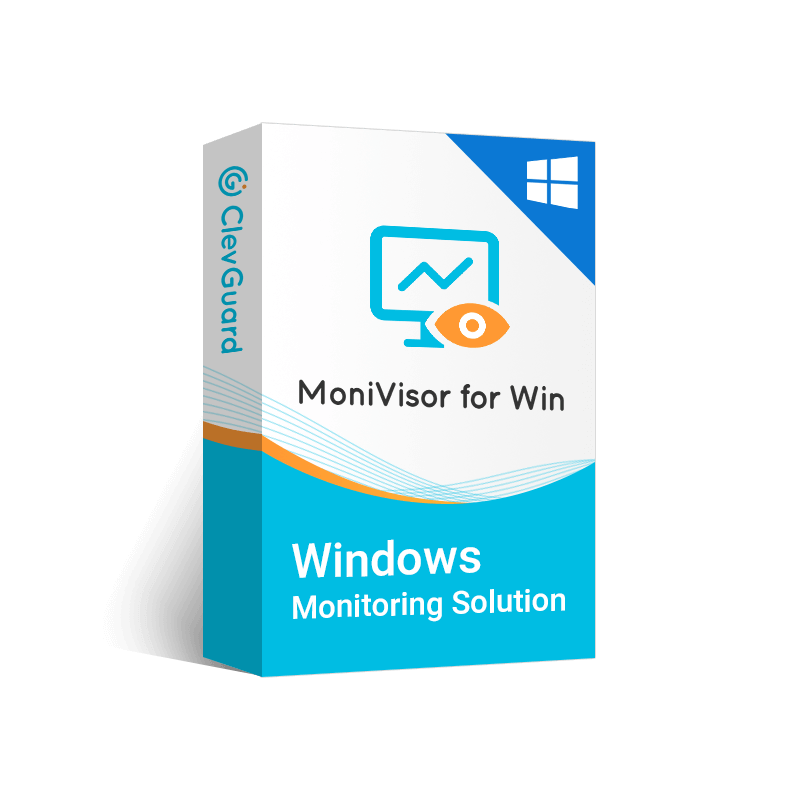 Features of The Best Computer Hacker-MoniVisor:
Chat history monitoring. View chat history of all the web chats(WhatsApp, Facebook, Twitter and so on) and emails.
Email monitoring. View all details of the emails received or sent on the computer
Auto-screenshot. View computer system screen silently.
Keystroke recording. Record what the user is typing even the lines that he deletes or types in incognito mode.
App activity tracking. Exactly know the last use time of a specific app.
Login activity monitoring. Report on the time and place of each Internet connection.
Steps to hack a computer via MoniVisor:
Make an account with MoniVisor by clicking the below Sign Up button.
On the target computer, go to www.installfree.net to download MoniVisor and then complete settings.

To monitor the online activity, remember to also download the MoniVisor for Win browser extension. However, this step is optional.

After the installation, login to your account on clevguard.org and then go to Member Center > My Product. Then go to MoniVisor Dashboard and bind your device there.
From here, you can conveniently observe all the activities of the user's computer, including their browser history and social media conversations. Try it right now.
Why choose MoniVisor to hack your computer instead of hacking with CMD?
There are numerous advantages to using MoniVisor for computer hacking as compared to using CMD.
User-friendly interface: MoniVisor has an intuitive and user-friendly interface, you don't need to know professional knowledge of computer technology.
Comprehensive monitoring: MoniVisor offers complete and thorough monitoring of a target computer's activities, including keystrokes, internet browsing history, and chat conversations.
Stealth mode: This means that it is undetectable and cannot be removed by the target person.
Remote access: With MoniVisor, you can remotely access the target computer from anywhere and at any time, allowing you to monitor the computer's activities without being physically present.
Start Hacking Another Computer Right Now!
FAQs on Hacking With CMD
1

Can hacker see your screen?

Yes. Cybercriminals use malware like spyware to remotely access and control your camera, microphone, and screen. In fact, malicious actors often use camera and microphone recordings to blackmail people.
2

How do hackers get passwords?

Phishing is one of the most common ways that hackers gain access to other people's login data. Phishing emails often contain links that lead to fake websites designed to trick you into entering your password.
3

How do hackers hack computers?

They do this either by purchasing ads directly, hijacking the ad server, or hacking someone else's ad account. Malware sold as legitimate software. Fake antivirus programs have infected millions of computers. Software is offered as free, available through the internet that includes malware designed to infect computers.
4

Is it possible to hack a computer?

Yes. Computer systems can be hacked in various ways, including via viruses and other malware, or you can use a computer monitoring software such as monivisor. But it is illegal without explicit permission from the owner.
In Conclusion
In conclusion, both methods discussed in this article can be useful, but hack a computer with CMD has several limitations. Therefore, MoniVisor is the best option for computer hacking and monitoring.
As a comprehensive computer monitoring software, MoniVisor can do more! Install MoniVisor now and hack a computer with your own ease!