In today's fast-paced world, it's crucial to be able to track the whereabouts of your loved ones for their safety and security. Whether you're a parent trying to keep tabs on your child, or a worried partner trying to find your significant other, there are various ways to learn how to see someone's location on iPhone.
In this article, we will explore the best way to keep track of those you wish to monitor, as well as alternative methods to see someone's location in real-time.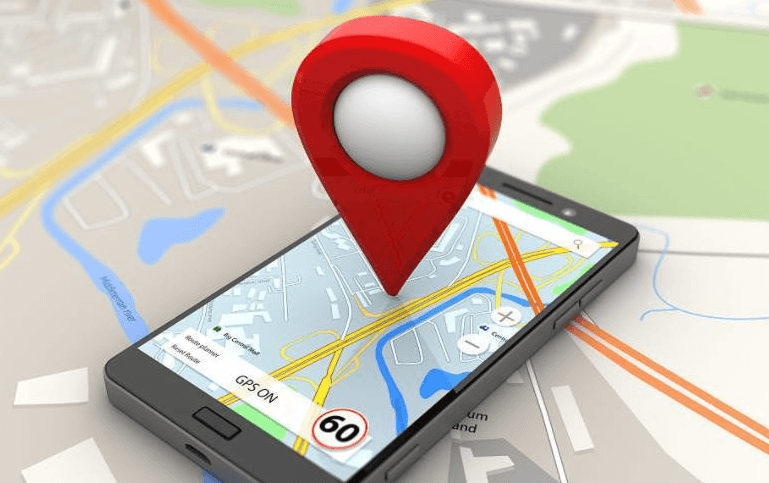 Part 1. Best Way to Find Someone's Location on iPhone
The best way to find someone's location on an iPhone is using a third-party app such as KidsGuard Pro - iPhone Location Tracker. This app allows you to track the location of your child or loved one in real-time, and also provides historical location data so you can see where they've been in the past.
With this easy-to-use iOS application, you can monitor your child's activities and protect them against the common issues that crop up around games, social media, messaging, and more. You'll also see where they go in detail for after-school activities. So even when you are on vacation and they "want some space," you get the peace of mind of knowing KidsGuard Pro is operating in the background. Let's face it, no kiddo, teen, or young adult is going anywhere without their smartphone!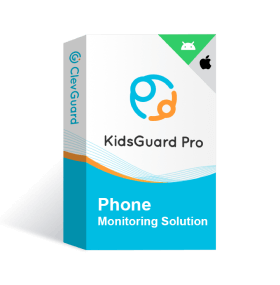 Features:
Safely monitor more than 20 different features on an iOS device without the need for jailbreaking.
Review all files, photos, messages, and videos on an iPhone – even deleted items.
Easily syncs over Wi-Fi networks without needing a USB connection.
Steps to use KidsGuard Pro to see someone's location:
Step 1: "Sign Up" your KidsGuard Pro account account by clicking on the following button.
Step 2: Open the broswer on your computer, access to www.useapp.net to download and install the KidsGuard Pro.

Step 3: Connect the target iOS device to the computer with USB cable or connect your device and computer with the same WiFi.Then log in to your KidsGuard Pro account on the website and purchase a plan that you like. Then go to Member Center > My Product > Start Monitoring to blind the device.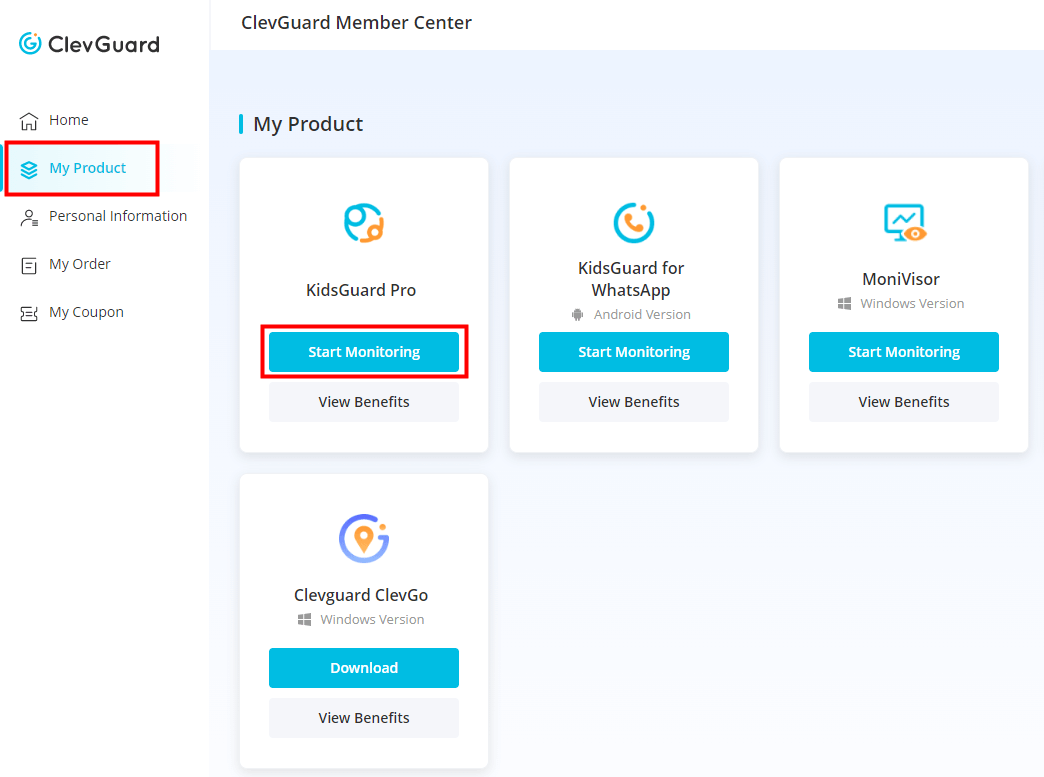 Step 4: After blinded, you will see the location, message history, call logs and others contents on the dashboard.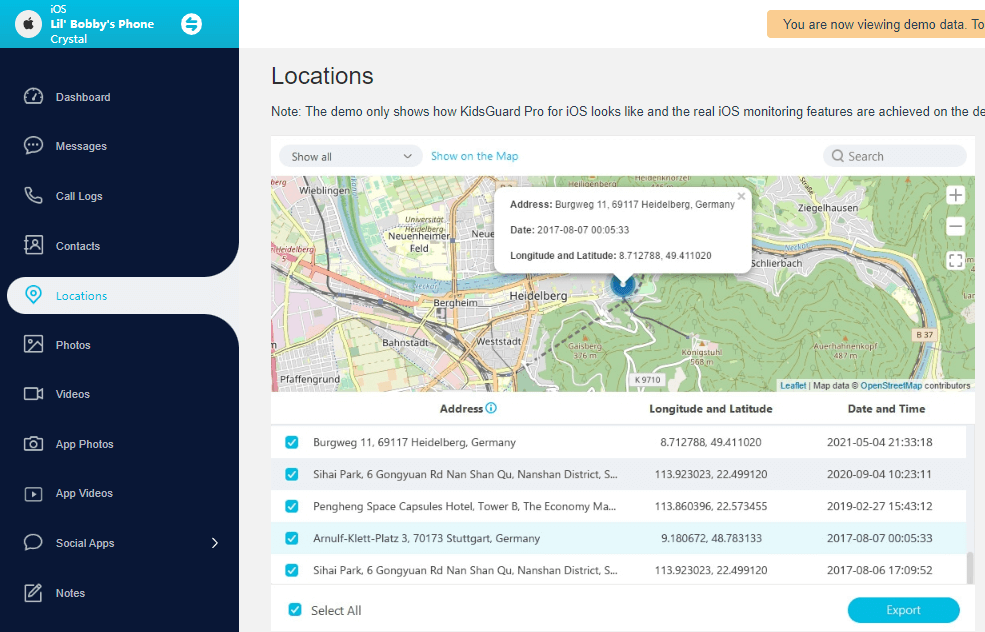 It really is just that easy. KidsGuard Pro doesn't require jailbreaking an iOS device. Once it is safely installed and connected, you'll get updates and sync information on the target device's activities, travels, and usage. So, why not to try it?
Part 2. Alternative Ways to See Someone's Location on iPhone
If you don't want to use a third-party app, there are other ways to learn how to see someone's location on an iPhone. Here are three alternative methods:
1Enable Find My iPhone Location Sharing
Find My iPhone is a feature on Apple devices that allows you to locate and track any of your lost or stolen devices. It also allows others, like friends and family, to see your device's location on a map in case you are trying to meet up in a busy area. This can be useful in situations where the device has been lost or stolen, as it can help to locate and recover the device. Additionally, it can help keep track of the location of others when you wish to monitor their activity.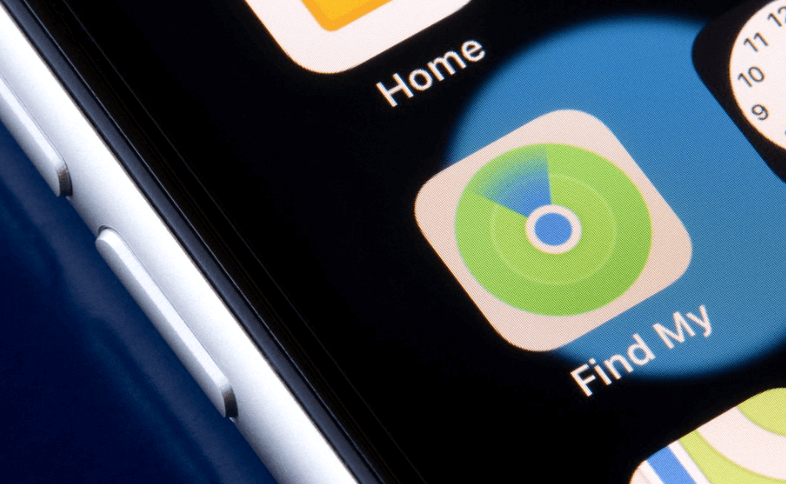 How to use:
Open the Find My app on your own iPhone.
Tap the person you want to track.
Tap "Share My Location."
Select how long you want to share your location and tap "Share."
2Use Google Map Location Sharing
Google Maps Location Sharing is a feature that allows you to track real-time location with others. This can be useful for various reasons, such as coordinating meetings with friends and family, finding your way when on the phone with someone else, boosting your safety in a dangerous area, or enjoying a long road trip. Many families use this as a quick method to keep everyone else informed, but it is easily turned off. If you want to learn how to find someone's location on iPhone and they don't want to give out that info, this is not the best choice.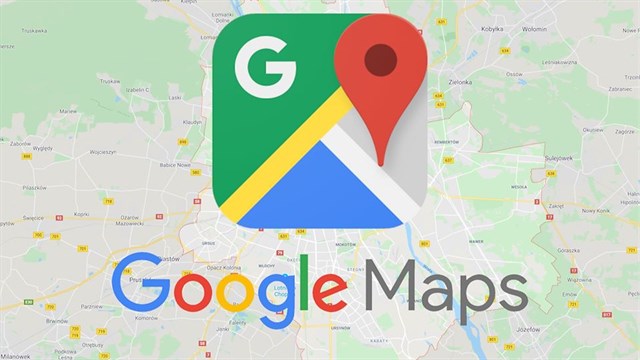 How to use:
Open the Google Maps app on your own iPhone.
Tap the menu button in the top left corner.
Tap "Location Sharing."
Tap "Get started."
Select the person you want to share your location with and tap "Share."
3Use Life360
Life360 is a location-sharing app that allows users to share their location with family members and friends. The app can be used to track the location of family members in real-time. It can also be used to set up "places" such as a home or school, so you can be notified when someone arrives or leaves a specific location. It also has a feature called "Driver Protect," which can detect if a driver is driving too fast, braking hard, or taking a long, unexpected trip. However, many kids do not like the app because they know it sends updated info on their activities to their parents. A better alternative to this option would be KidsGuard Pro for background monitoring.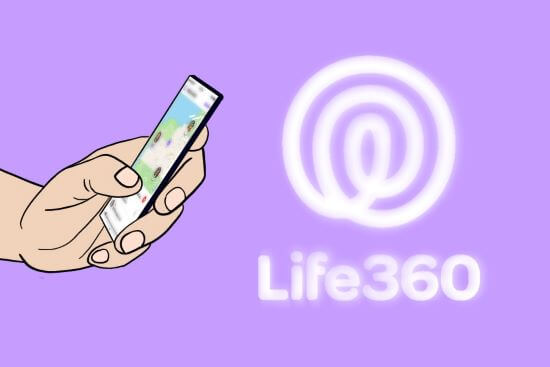 How to use:
Download and install the Life360 app on both your device and the person you want to track.
Create an account and sign in.
Add the person you want to follow as a member of your "circle."
Once added, you can see their location in real-time on the app's map.
Conclusion
These are all the latest tips on how to find someone's location on iPhone. So whether you're trying to track down a lost device, keep an eye on your kids, or want to meet up with friends, there's an app or feature for every situation.
The fact is life and busy things can get a little complicated when it comes to keeping tabs on someone. That's where KidsGuard Pro comes in - the ultimate solution for discreet and accurate location tracking. With advanced features like real-time location updates and location history, you'll never have to wonder where your loved ones are again. And the best part? It's straightforward to use. So, don't waste any more time trying to piece together a patchwork of location-sharing apps - give KidsGuard Pro a try today!