Cheating in a relationship is a serious concern that can shake the foundation of trust and love. It's natural to feel worried and suspicious when noticing signs that your boyfriend may be cheating on you. While addressing this issue may be difficult, having open and honest conversations and making informed decisions about your relationship is crucial. In this article, we will explore the signs that your boyfriend may be cheating and guide how to know if your boyfriend is cheating on you. We will also advise on what to do if your boyfriend is cheating and how to move forward. Let's dive in!
Signs Your Boyfriend May Be Cheating
Distraction

One of the first signs that your boyfriend may be cheating is a noticeable change in his behavior and level of engagement in the relationship. He may become distant and distracted, less interested in spending time with you or having meaningful conversations. Long answers may turn into short responses, and he may constantly try to cut conversations short or avoid them altogether. If you notice a sudden shift in his attention and emotional availability, it could be a red flag indicating potential infidelity.

Increased Busyness and Excuses

Another sign to watch out for is when your usually available boyfriend becomes excessively busy and preoccupied with work or other commitments. He may start canceling plans, avoiding spending quality time with you, and frequently using work or other obligations as excuses. While it's normal for individuals to have busy periods, a sudden and consistent increase in busyness without valid reasons could be a sign that something is amiss.

Irritability

Cheating can often lead to feelings of guilt and internal conflict, causing individuals to become easily irritated and short-tempered. If your boyfriend starts displaying irritability and impatience towards you, even when you're being affectionate or supportive, it could be a sign that he is struggling with his emotions and possibly hiding something. This behavior change may result from the internal conflict he is experiencing due to his infidelity.

Guarded Behavior with Mobile Devices

Mobile phones have become a significant part of our lives in today's digital age. If your boyfriend becomes unusually protective of his phone, constantly guarding it or changing passwords, it could be a sign that he is hiding something. In the past, if you had open access to his phone and suddenly he became secretive about it, it's worth considering why he is now valuing his privacy. This behavior could indicate that he is trying to hide communication or evidence of an affair.

Unexpected Gifts and Overcompensation

Sometimes, cheaters may try to alleviate their guilt by showering their partners with unexpected gifts or excessive attention. They may try to compensate for their infidelity by displaying increased love and affection, going out of their way to make you feel special. However, this sudden change in behavior feels out of character or doesn't align with your partner's usual patterns. In that case, it's essential to question their motives and consider if there may be underlying reasons for this overcompensation.

Heightened Focus on Appearance

If you notice that your once carefree boyfriend has suddenly become overly concerned with his appearance and grooming, it could be a sign that he is trying to impress someone else. A sudden shift in his style, frequent trips to the gym, or an increased focus on personal grooming may indicate that he is trying to make a good impression on someone outside of your relationship. While it's not uncommon for individuals to want to look their best, a significant and sudden change in behavior may warrant further investigation.

Absence of Social Media

Social media has become integral to our lives, and many couples share their lives online. If your boyfriend suddenly stops posting pictures of the two of you or actively avoids being tagged in your posts, it could be a sign that he is trying to hide your relationship from someone else. By eliminating any evidence of your connection on social media, he may be attempting to create a separate online persona to maintain a secret relationship.
How to Know if Your Boyfriend Is Cheating on You
If you have noticed several of the signs mentioned above and have a strong suspicion that your boyfriend may be cheating, it's essential to gather evidence before confronting him. The most effective method to gather evidence of infidelity is by using a reliable third-party monitoring app like KidsGuard Pro. This app allows you to remotely monitor your boyfriend's mobile phone activities discreetly.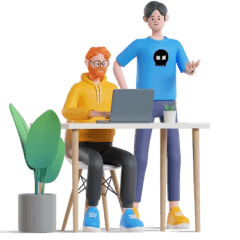 Why is KidsGuard Pro Worth It?
Message and Call Monitoring: KidsGuard Pro enables you to read all messages, even deleted ones, and listen to and record all calls on your boyfriend's phone.
Social Media Tracking: You can monitor your boyfriend's social media accounts to get insights into his posts, stories, notifications, and chats.
Keyword Alerts: With the keyword tracking feature, you can set up alerts for specific words and receive notifications when they appear in your boyfriend's conversations.
Surroundings Monitoring: KidsGuard Pro allows you to listen to the surroundings of your boyfriend's phone by secretly activating the microphone.
Multimedia Access: The app provides complete access to multimedia files, including audio, video, photos, as well as calendar, contacts, and reminders on your boyfriend's phone.
To check if your boyfriend is cheating with KidsGuard Pro, follow these steps:
Step 1. Click the Register button to create a KidsGuard Pro account. Purchase a premium plan to activate advanced features.
Step 2. Download the app on your boyfriend's phone using the provided link and follow the setup guide.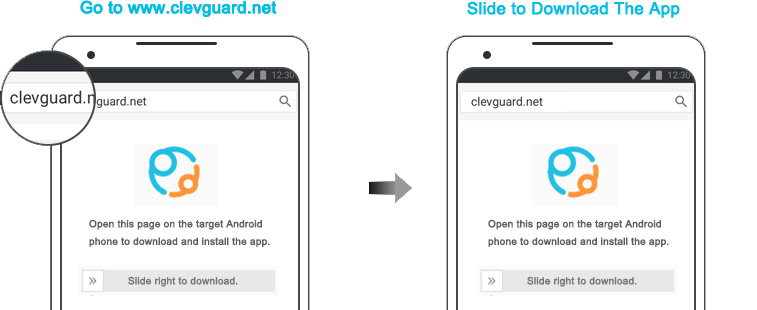 Step 3. Once the app is installed and configured, you can remotely monitor his activities through the KidsGuard Pro dashboard.
What to Do if Your Boyfriend Is Cheating on You
Discovering that your boyfriend is cheating can be devastating. It's essential to take the following steps to protect your emotional well-being and make informed decisions about your future:
Talk with Him Face to Face

Once you have gathered enough evidence and are ready to confront your boyfriend, having an open and honest conversation with him is crucial. Choose a calm and private setting where you can express your concerns and emotions. Use "I" statements to communicate how his actions have made you feel and ask for honest answers. Be prepared for different responses, including denial or defensiveness. Remember to stay composed and focused on seeking the truth.

Seek Professional Help if Necessary

If your boyfriend continues to deny his infidelity or if you find it challenging to navigate through the emotions and complexities of the situation, consider seeking professional help. Relationship therapists or counselors can provide guidance and support during this difficult time. They can help you explore the reasons behind the cheating, assess the health of your relationship, and assist you in making decisions about the future.

Letting Go if the Relationship Cannot Be Salvaged

Cheating can cause irreparable damage to a relationship. If you find it impossible to rebuild trust and move forward, letting go of the relationship may be necessary. Remember that your emotional well-being is paramount; staying in a toxic or unfaithful relationship will only prolong your pain. Surround yourself with a support system of friends and family who can provide the love and encouragement you need during this challenging transition.
Conclusion
Discovering that your boyfriend may be cheating is a distressing experience. It's essential to approach the situation carefully, gather evidence, and have open conversations to seek the truth. Utilizing tools like KidsGuard Pro can help you gather concrete evidence, providing clarity and confidence when confronting your boyfriend. Ultimately, the decision of what to do next rests with you. Prioritize your well-being and happiness, and remember that trust and communication are the foundation of any healthy relationship.