WhatsApp is a popular social media messaging application. We all use it for personal and work-related messages and media exchanges. So, keeping the messages and other data on WhatsApp safe and secure is critical. However, there are always chances to delete WhatsApp messages by mistake, and oOps how can I recover this message?
We will discuss two methods of how to see someone's WhatsApp deleted messages on iPhone without using any tools. Suppose you are looking to recover your child's messages that she has deleted. In that case, the best option is to use the KidsGuard Pro parenting control app, which gives you comprehensive monitoring features to safeguard your child's digital presence.
Part 1:See Deleted Messages on WhatsApp Without Other Tools
iPhone is known for its robust backup and recovery system, so we can use it to recover deleted WhatsApp messages through the saved backups. How to see someone's WhatsApp deleted messages on iPhone without any tools? Let us find out.
1 Method 1:See Deleted Messages in WhatsApp Via iCloud
WhatsApp does not save your messaging data on its servers, so you cannot recover it. However, your periodic WhatsApp data goes to your iCloud, including your messages, media, chat history, etc. You need to set up a backup frequency and other details in WhatsApp settings using the "Auto Backup" feature.
You can also make an instant backup by going to Settings > Chats > Chats Backup > Back Up Now
How to see someone's WhatsApp deleted messages on iPhone using the cloud backup? It is very straightforward.
Uninstall your WhatsApp messenger from your iPhone.
Reinstall WhatsApp on your phone.
Verify your number and click on Restore Chat History when you see the welcome notice
When the backup is restored on your iPhone, you will also see the deleted messages.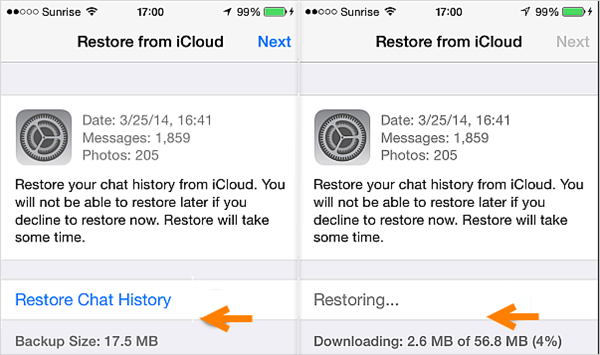 2 Method 2: Restore Deleted WhatsApp Messages on iPhone
How to see someone's WhatsApp deleted messages on iPhone without iCloud backup? If you have not created your iCloud backup, your next option is to use the iTunes backup if you have configured it there.
Launch Finder on Mac, or if you are on PC, then launch iTunes.
Connect your iPhone to the computer using the USB cable and on the popup, choose "Trust This Computer".
In the next window, select your iPhone name.
Choose "Restore Backup".

Choose the most relevant or the latest backup that you think contains the deleted message. Click on Restore.
Type in your password for the encrypted backup if asked.
Part 2: See Deleted Messages on WhatsApp on the Computer
The most recommended method to recover deleted messages and monitor WhatsApp messages is KidsGuard Pro. It is a parental control application to monitor a wide range of children's physical and digital activities. Sometimes, children delete their WhatsApp messages when they are up to something that may not run smoothly with their parents or something that can get into trouble. KidsGuard Pro lets you see all WhatsApp communication from your dashboard on your computer without having physical access to your child's phone.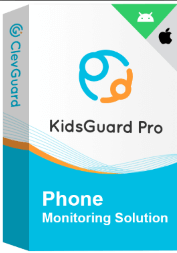 What makes KidsGuard Pro outstanding?
Monitoring of all messages and other activities on social media apps
Location monitoring to precisely knows the phone's current location and travel history
Geo-fencing to get an alert whenever the device enters a no-boundaries area
Keylogger to record every single keystroke punched on the target phone
Let us go through the steps of setting up KidsGuard Pro and how to see someone's WhatsApp deleted messages on iPhone.
Step 1: Navigate to the official KidsGuard Pro website. You will use your valid email address to sign up and buy an iOS license.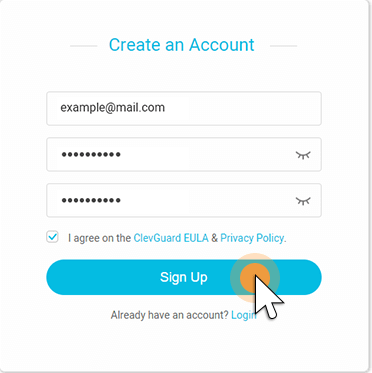 Step 2: Download and install the application on the computer.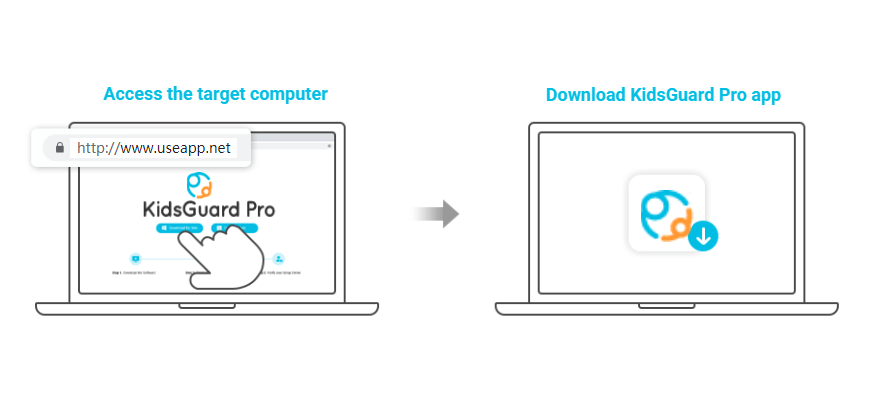 Step 3: When you log in, KidsGuard pro will upload the backed-up data. Choose your target device, and then you can capture all the activities performed on that phone, including WhatsApp messages.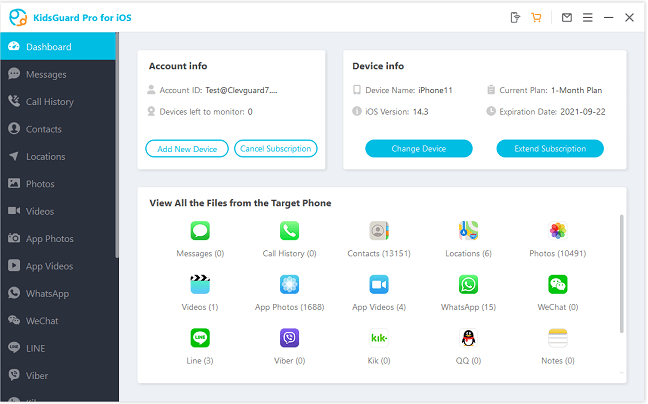 Step 4:You will find a navigation bar on the left side of the main dashboard. In this menu, you can see the WhatsApp messages link. When you click this link, you can monitor all the activities on the target phone.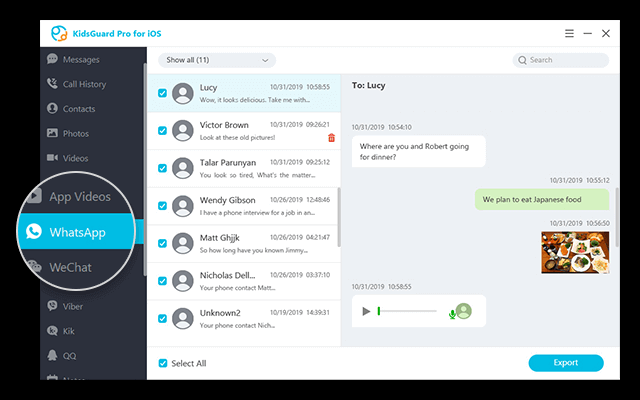 Conclusion
How to see someone's WhatsApp deleted messages on your iPhone? It is a very important question because many people use WhatsApp for their essential messaging and media exchange. The best way is always to periodically back up your data and recover your messages from an online backup like iCloud or iTunes. But what if you do not have a backup? In such a situation, we recommend using KidsGuard Pro and AnyRecover applications to recover data and monitor your target phone.