In recent years, your mobile phone has become one of the most essential electronic devices that you carry with. With it, you are keeping your most important data, such as photos, videos and chat history. However, you will lose all that if someone steals your device.
In this article, you will learn how to track a stolen phone using WhatsApp. This way, you can find the culprit and retrieve your phone.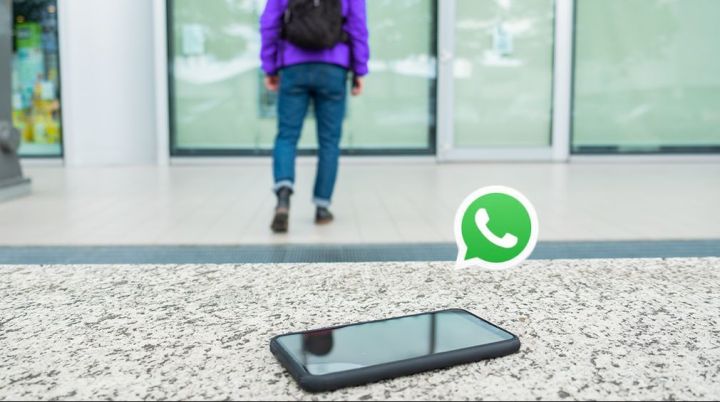 Part 1. Will WhatsApp Help You Locate Your Phone?
If you are trying to learn how to track a stolen phone using WhatsApp, you might be wondering whether you can do it directly through the messaging app. The truth is that WhatsApp cannot help you locate your stolen or lost device.
In fact, you won't even be able to deactivate your account remotely. This means that the person that stole your phone can still use your WhatsApp if they can unlock your iPhone. The only way that you can track your device's location is to use a third-party app, like a WhatsApp location tracker.
Part 2. KidsGuard for WhatsApp – Track WhatsApp on Stolen Phone
Since you can rely on WhatsApp for help, you must learn how to track a stolen phone using WhatsApp with a third-party tracker. KidsGuard for WhatsApp is the most effective and reliable tool that you can use. This tracker has been specifically designed to help you monitor the activity on the messaging app, including its location.
When using KidsGuard for WhatsApp, you don't need to worry about getting caught. The tool runs in stealth mode and will never trigger a login alert. This way, you can use it undetected and catch the culprit by surprise. Furthermore, you can take screenshots and record video and audio calls so that you have evidence to prove the theft. By having this WhatsApp location tracker installed on your phone, you can keep it safe no matter what happens.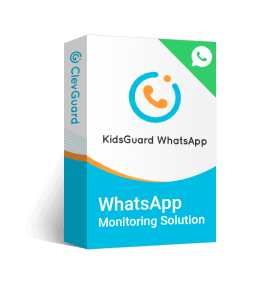 In addition to this, KidsGuard for WhatsApp is also a great app to check on your loved ones. For instance, you can use it to see if your kids are using WhatsApp more than they should and to find out if your spouse or partner is cheating on you.
If you want to learn how to track a stolen phone using WhatsApp, you must follow these steps:
Click the Sign Up button below to create your account.  Then purchase a plan you need.
Go to http://www.installapk.net to download KidsGuard for WhatsApp on the target device. Then complete the settings by following the on-screen instructions.

After that, sign in to your account on clevuard.org and go to My Products page, then click the Dashboard icon.

Then click bind a device and then Verify Setup. You will then be able to start check online status of the target WhatsApp account.
Part 3. Track a Stolen Phone Using WhatsApp Web
Even though WhatsApp cannot help you directly track the location of your account, you can still use WhatsApp Web to find where your phone is. However, to use this method, you will need the credentials of another WhatsApp account.
To complete this method, you must follow these steps:
Launch WhatsApp Web on your browser.
Type the credentials of a WhatsApp account. Use a mobile device to scan the QR code to verify your identity.

Send a text to your WhatsApp account from the new one.
Tap Ctrl + Alt + Delete and open Task Manager. Remember to close all other applications apart from the browser.
Tap Win + R and on the popup window type cmd. Click the OK button.

This will launch the command prompt. Type netstat-an and tap Enter to view the IP address of your stolen WhatsApp.

Finally, enter the IP address to http://www.ip-adress.com/ip_tracer/ in order to get the approximate location of your phone.
Part 4. What to Do If You Can't Get Back the Stolen Phone
Lock Your SIM Card
If you have tried all of the above methods and you still can't find your stolen phone, then you must lock your SIM card. This will prevent unauthorized users from making calls, sending texts, and using your WhatsApp, thus ensuring the privacy of your data. You can lock your SIM card by calling your mobile provider.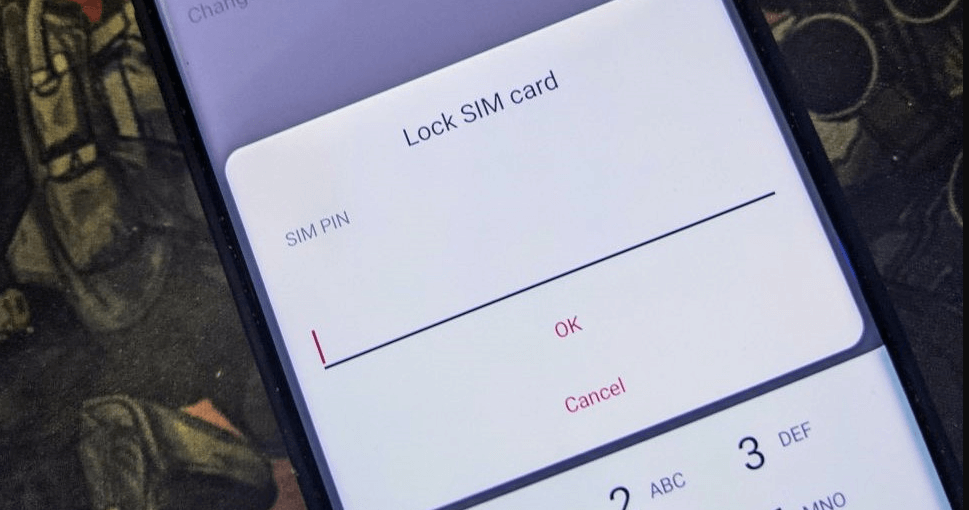 Deactivate Your WhatsApp
The next thing you must do if you can't get back your stolen phone is to deactivate your WhatsApp. Unfortunately, there is no way to do that remotely. The only thing you can do is to email WhatsApp support, including the message "Lost/Stolen: Please deactivate my account" and your phone number.
By deactivating your WhatsApp account, you will lose all of your data, such as your chat and call logs. Nevertheless, you can use KidsGuard for WhatsApp to export the data from your account before requesting its deactivation.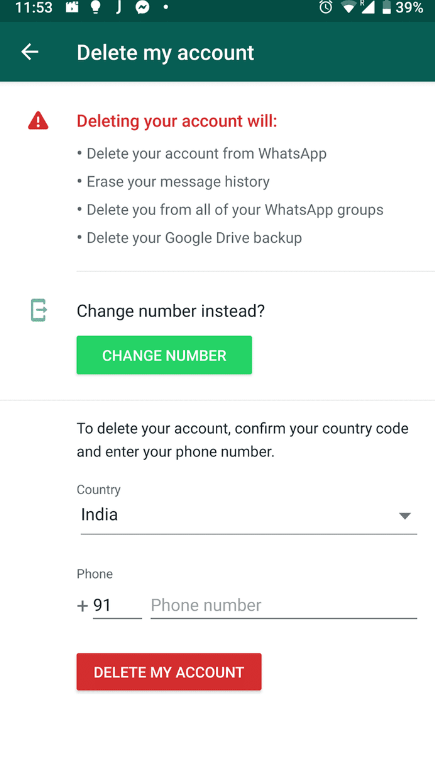 Erase Your Phone Data
Another way to ensure that your data will stay secure is to erase them from the stolen device. If you own an iPhone, then you can use the "Find My" app to erase all data from your phone remotely. To do that, you simply need to log in using your Apple ID credentials, find your iPhone in your devices' list, and erase it.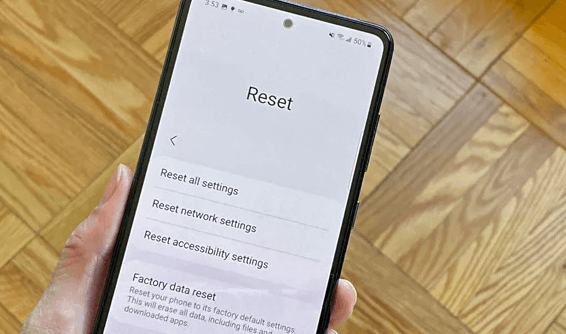 The Bottom Line
Even though you always have your phone with you, it might still get stolen. In this case, you need to learn how to track a stolen phone using WhatsApp to find its location and retrieve it. KidsGuard for WhatsApp is the best WhatsApp location tracker that can quickly and reliably indicate your phone's location. Get the app today to secure your phone!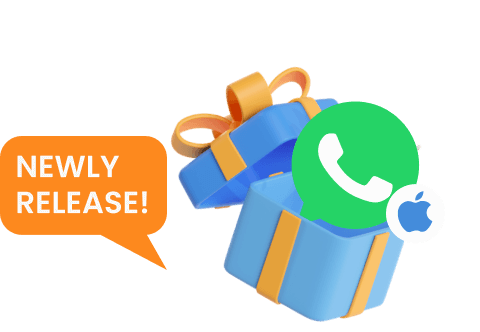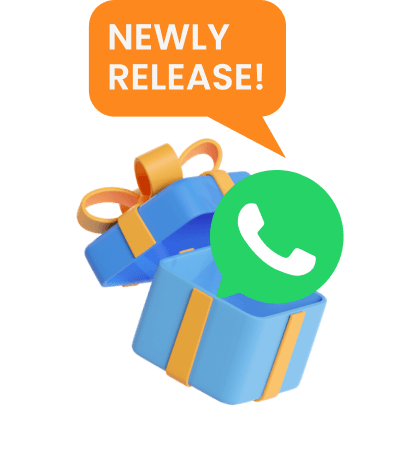 Monitor Now