WhatsApp never fails to create ease for its users with its new updates. One such updates involve a blue tick appearance next to each message, including voice messages. This feature helps the sender to know their message is delivered and read. But what if the reader receives a long voice message that he doesn't want to answer immediately? This has the risk of the sender getting angry for no immediate reply.
Don't worry! In this article, we will explain how to listen to WhatsApp voice messages without the sender knowing in details.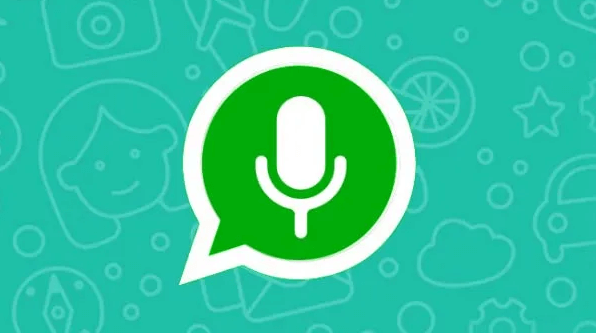 Part 1. Use KidsGuard for WhatsApp
KidsGuard for WhatsApp is an all-around WhatsApp monitoring app. It is the most powerful app for listening to audio files without the sender knowing.
With KidsGuard for WhatsApp, you can listen to audio messages and check chats without the sender knowing. Once you've set up this app, you won't need to have physical access to WhatsApp on your phone or be online to send or receive messages using WhatsApp.
A web browser is all that is required. You can access all WhatsApp data through your web dashboard without opening WhatsApp on your phone.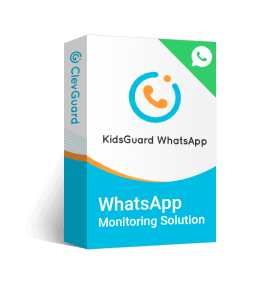 Reasons for choosing kidsguard for WhatsApp
In real-time, it may record your WhatsApp calls and transmit the audio and relevant data to a dashboard. Even with no intern, you can still view your WhatsApp messages whenever you like.
The WhatsApp Read Receipt feature will not be triggered, making this mode truly stealthy. It avoids all kinds of risk and ensures 100% security.
The app's monitoring capabilities are robust, allowing you to check tens of different types of WhatsApp data (including chats, WhatsApp voice messages, phone logs, media, and more).
WhatsApp voice messages and other data that has been deleted can also be recovered using KidsGuard for WhatsApp.
Guide to use KidsGuard to Listen to WhatsApp Messages:
Step 1: Make an Account

To register for a KidsGuard for WhatsApp account, click the Sign Up button and enter an authentic email address. Following that, you must upgrade to a premium plan to enjoy all advanced monitoring services.

Step 2: Apply the Setup Guide and Complete the Configuration.

Download and install KidsGuard for WhatsApp from http://www.installapk.net. Then finish the necessary setup procedures. The entire process takes only three minutes.

Step 3: Check your setup and get started with WhatsApp monitoring.

Go to clevguard.org and sign in to Member Center. Then go to My Product page and click the Dashboard icon. Then click bind a device and click Verify Setup.
Part 2. Disable Read Receipts in WhatsApp
WhatsApp has a built-in feature that allows you to disable the read receipt, which can also help you listen to WhatsApp voice messages without sender knowing. This feature can help you maintain your privacy or reply to a message, including voice messages, at your own pace.
Here are the steps to disable read receipts in WhatsApp:
Open WhatsApp on your phone. Tap the More button (three vertical dots on the top right corner). Tap Settings.
Go to Accounts. Tap Privacy.
Lastly, turn the switch next to Read Receipts off.
After that, you will be able to listen to WhatsApp voice messages without sender knowing.
Part 3. Use Airplane Mode
There is another way to listen to WhatsApp voice messages without sender knowing. You can listen to voice messages in complete secrecy by putting your device into Airplane Mode. By disabling your phone's Internet and cellular data connections in "Airplane Mode," you can avoid sending the sender any read receipts.
To activate Airplane Mode on an iPhone, follow this single step:
On iPhone
Go to Settings and slide the button beside the airplane mode to the ON position.
On Android
To activate Flight Mode, Swipe down from the top of the screen two times and tap the Airplane mode toggle or select Settings > Connections > Flight Mode.

Then the blue checkmarks won't appear when you launch WhatsApp Voice Messages after turning on Airplane Mode.
However, once you turn off Airplane Mode and connect to a network, the sender will know you've seen their message since two blue checkmarks will show next to it the minute you open WhatsApp.
Part 4. Forward the Voice Message
You can also forward a voice message to listen to it without the sender knowing. The process of forwarding a voice message on WhatsApp is fairly straightforward.
Open WhatsApp
Go to the intended chat containing the voice message
Tap and hold the desired voice note until the option Forward appears at the top with an arrow on the right side.
Tap the arrow, and you will be navigated to a new screen.
The search bar will appear at the top of the screen; type in your name exactly as it appears in your contacts.
Tap forward.
You can listen to the voice message in the new chat, which will not let the sender know you have received the message.
Final Thoughts
As you have known, there are various ways to listen to WhatsApp messages without sender knowing. But the most efficient way is to use KidsGuard for WhatsApp. This undercover strategy operates with the least risk factor. In addition, it offers a range of features that are no less than a treat for introverts seeking privacy. Install KidsGuard for WhatsApp now and respond to WhatsApp voice notes at your own ease!