Pokemon Go enthusiasts who rely on the iPogo app to enhance their gameplay may encounter frustrating issues when the app stops working. The iPogo app provides valuable features like location spoofing, auto-walk, and enhanced catching, allowing players to excel in the game.
However, users have reported problems such as crashes, unresponsiveness, and failure to load nearby Pokemon. In this comprehensive guide, we will explore the reasons behind iPogo not working and provide effective solutions to address these issues. So, let's dive in and find out how to overcome the challenges faced with iPogo.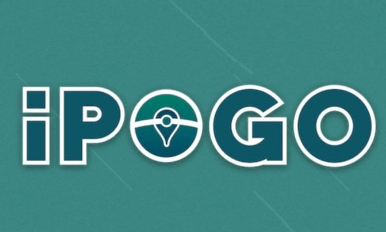 Part 1: Why is iPogo Not Working And How to Fix It?
iPogo offers a range of features that allow players to enhance their gameplay experience. However, several factors can contribute to iPogo not working properly. Let's explore some common issues and their potential solutions.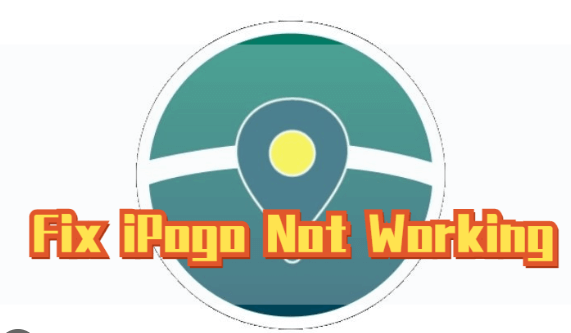 1. Autowalk Crashes
Issue: iPogo crashing when using the Autowalk feature with Pokemon GO Plus. This can be frustrating, as it interrupts the gameplay experience. Unfortunately, there is no clear solution to this problem at the moment. It may be related to improper installation or updates.
Solusion: You can try reinstalling the app and ensuring you have the latest version to see if it resolves the issue.
2. Improper Installation
Issue: Many users find iPogo complicated to install, which can lead to improper installation and subsequent crashes. It is important to follow the installation instructions carefully and avoid using unofficial download methods.
Solusion: Stick to downloading the official versions offered on the iPogo website. If you encounter installation issues, you can try using Sideloadly, a recommended method provided by iPogo themselves.
3. Update Failed
Issue: Sometimes, iPogo may ask for an update, but the update fails to install. This can be frustrating, as it prevents you from accessing the latest features and fixes.
Solusion: If you encounter this issue, try reinstalling the app from the official source. Make sure to use an official installation method provided by iPogo to ensure a successful update.
4. Phone Capacity
Issue: iPogo can consume a significant amount of system resources, leading to crashes and slow performance.
Solusion: To mitigate this issue, it is recommended to minimize the number of open apps and close any unnecessary background processes. Additionally, regularly cleaning your device, such as clearing cache files and optimizing storage, can help improve the overall performance of iPogo.
Part 2: Alternative of iPogo - ClevGuard ClevGo
If you are experiencing with iPogo not working or prefer to explore alternatives, ClevGuard ClevGo is an excellent option to consider. ClevGo is a powerful GPS location spoofing tool that offers similar features to iPogo. With ClevGo, you can easily change your GPS location, simulate movement, and explore different areas in Pokemon Go.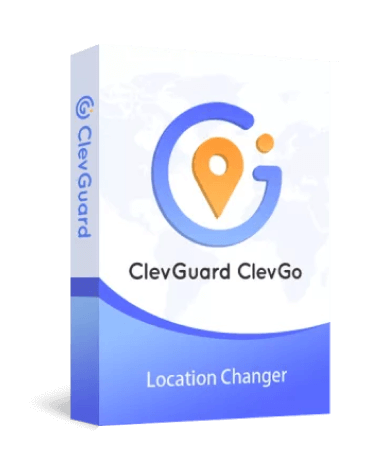 Features:
Teleport your GPS location to any place in the world.
Simulate or plan routes and adjust speeds for Pokemon Go.
Use the auto-walk (GPS joystick) feature without detection.
Cooling timer to guide you in teleporting in Pokemon Go effectively.
Compatible with both iOS and Android devices, including iPod/iPad.
Works well with all location-based apps, such as Find My and Snapchat.
How to Use ClevGo to spoof location in Pokemon Go?
Using ClevGo to spoof your GPS location in Pokemon Go is a straightforward process. Follow these steps to get started:
Step 1: Download and install iMyFone AnyTo on your Windows or Mac computer from the official website. Launch the software and connect your iPhone to the computer using a Lightning cable.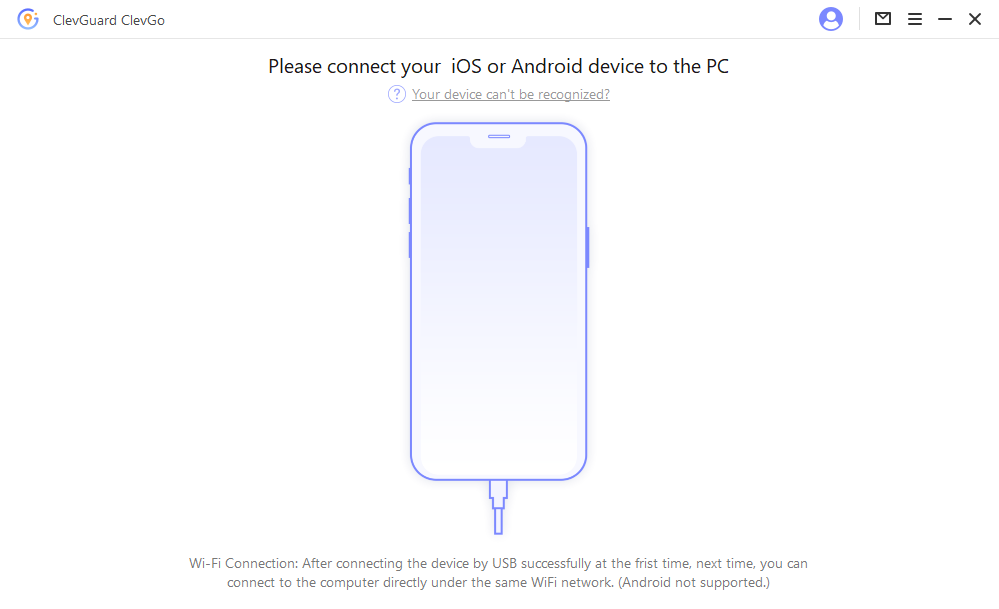 Step 2: Once your device is connected, select the "Teleport mode" in ClevGo. Enter the desired location in the search bar or choose from the map interface.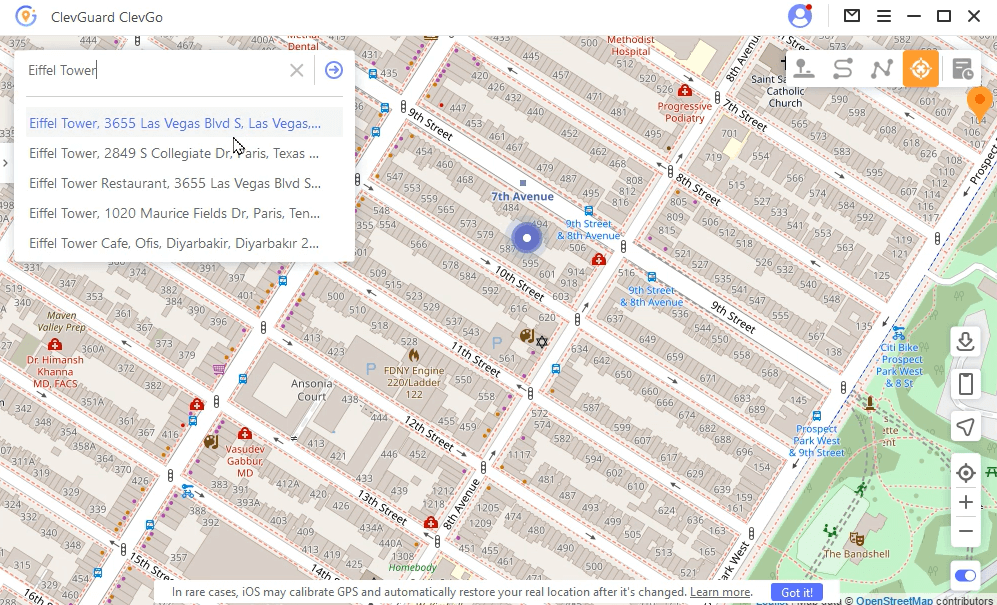 Step 3: Click on the "Move" button to teleport your GPS location to the selected destination.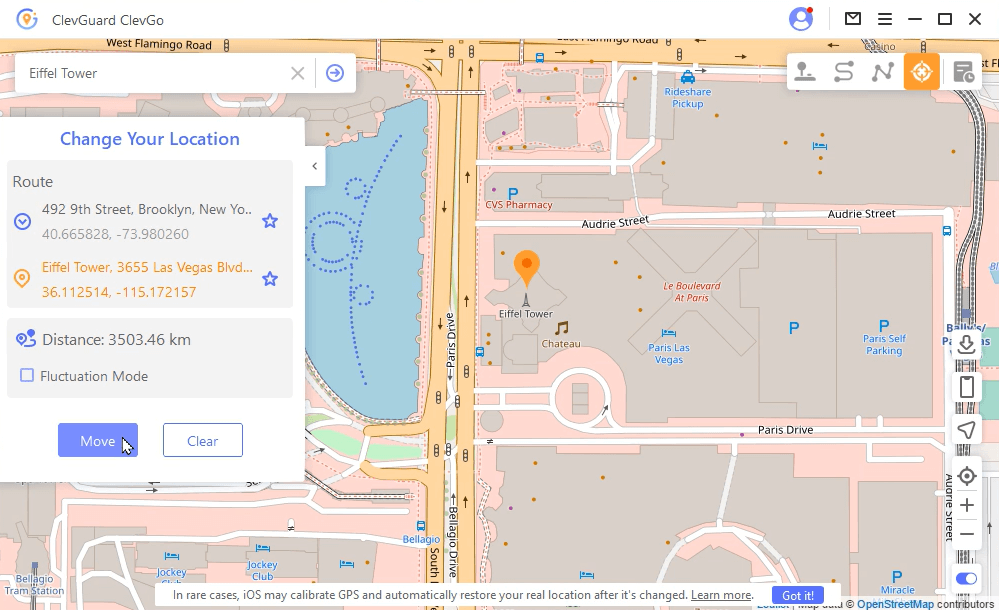 Step 4: Open Pokemon Go on your device, and you will appear at the spoofed location.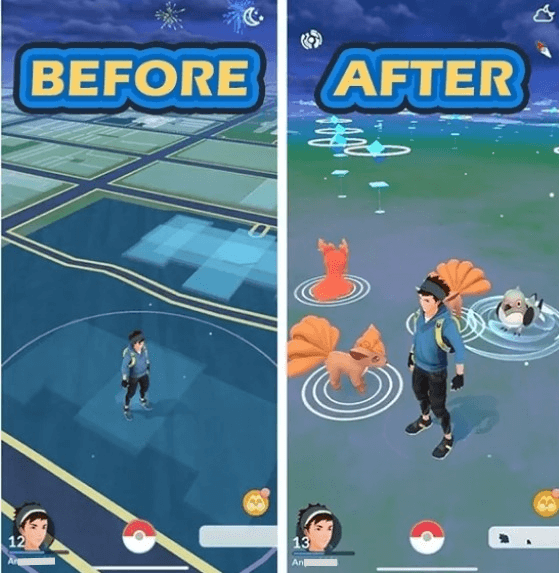 Part 3: Comparison of iPogo and ClevGuard ClevGo
To help you make an informed decision, let's compare iPogo and ClevGo based on their features and pricing.
| Feature | iPogo | ClevGo |
| --- | --- | --- |
| Location Spoofing | | |
| Simulated Routes | | |
| Joystick Control | Yes | Yes |
| Cooling Timer | | |
| Compatibility | iOS and Android | iOS and Android |
| Pricing | $4.99 | $12.99 |
Part 4: FAQs
1. Does iPogo really work?
Yes, iPogo is a functional app that allows players to spoof their GPS location and access additional features in Pokemon Go. However, some users may experience issues with iPogo not working properly due to various factors.
2. Why is iPogo crashing?
iPogo may crash due to factors such as improper installation, overloading of system resources, or conflicts with other apps on your device. Reinstalling the app, optimizing your device's performance, and closing unnecessary background processes can help mitigate these crashes.
3. Will I get banned if I use iPogo?
Using iPogo or any GPS spoofing app carries a risk of detection and potential account bans from Niantic, the creators of Pokemon Go. It is important to use such apps responsibly and follow the terms of service of the game to minimize the risk of being banned.
4. Is iPogo safe for spoofing?
While iPogo offers features for GPS spoofing, it is not considered entirely safe due to the detection risks and potential bans associated with its usage. It is advisable to explore safer alternatives like ClevGo for a more secure spoofing experience.
Conclusion
If you are facing issues with iPogo not working properly or are concerned about the risks associated with GPS spoofing, ClevGo is a reliable alternative. With similar features to iPogo and a focus on safety and security, ClevGo provides a seamless and risk-free GPS spoofing experience for Pokemon Go players. Consider giving ClevGo a try and enjoy the game without the worries of iPogo-related issues or potential bans.