Viber is one of the leading messaging apps, enabling seamless communication through text, voice, and video calls. While Viber is designed to ensure privacy and security for its users, there may be instances where you need to access certain Viber accounts legally and ethically.
Whether your primary concern is your child's online safety or you are curious about who your partner is chatting with, understanding how to hack Viber can be valuable. In this article, we will explore 3 different methods that allow you to hack Viber accounts easily, ensuring you have the necessary information while respecting privacy concerns.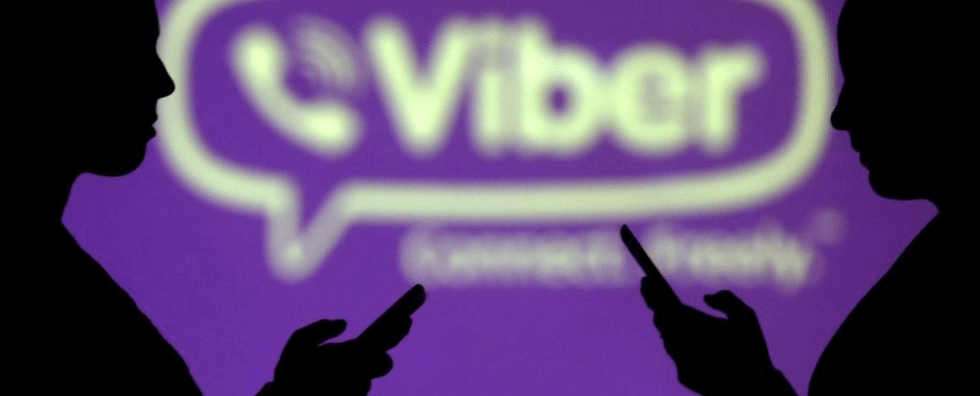 Part 1: What Are the Valid Reasons to Hack Viber?
Before understanding the methods used to hack Viber, it is essential to understand the valid reasons behind such actions. Here are some valid reasons that may justify the need to hack a Viber account:
Parental Monitoring: Parents may need to hack their child's Viber account to ensure their safety and protect them from potential online threats, cyberbullying, or inappropriate content.
Relationship Concerns: Suspicions of infidelity or dishonesty within a relationship may lead individuals to hack their partner's Viber account to gather evidence or address trust issues.
Personal Security: In situations where someone's personal safety is at risk, such as cases of harassment or stalking, hacking a Viber account may be necessary to gather information or report the incident to authorities.
Part 2: How to Hack Viber - 3 Ways
1

Remotely Hack Viber via KidsGuard Pro

Utilizing a professional tool like KidsGuard Pro is one of the most efficient and reliable methods to remotely hack Viber account. This advanced tool enables you to effortlessly access various details of your target user's Viber account, including group and individual chats even if hidden, contact list and call logs. it can also monitor other social media activities such as WhatsApp, Facebook, Snapchat and Instagram.

Importantly, once installed, this app operates in stealth mode, remaining hidden on the target device. This means that the target user will be unaware that their Viber account is being monitored.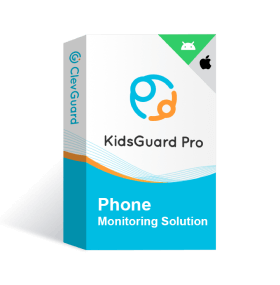 KidsGuard Pro- Best Viber Hacker
Track all sorts of data on the target phone, such as messages, photos, social app chats and so on.
Remotely record screen, calls, and surroundings of the target device.
Record keystrokes to uncover passwords and other typed information.
Trace GPS location in real-time.
Work for both iOS and Android devices.
Monitor the usage of various applications.
Steps to hack someone's Viber with KidsGuard Pro:
Step 1: Click the Sign Up button below to create an KidsGuard Pro account.
Step 2: Take the target phone and download KidsGuard Pro. Follow the on-screen instructions to set up.

Note

The procedure may be different between different OS; you can go to Guide for more detailed information.

Step 3: After you have configured the settings on the target phone, you can start monitoring its activity. Log in to your account from a browser to view your dashboard.

2

Hack Viber by Using Viber for Desktop

Another method to hack Viber involves using Viber for Desktop. This method allows you to gain access to a Viber account through a computer while the account is active on a mobile device.

How to hack Viber via Viber for Desktop:

Install Viber for Desktop on your computer.
Launch the application and scan the QR code displayed on the screen using the Viber app on the target device.

Once the QR code is scanned, you will gain access to the Viber account on your computer.

Cons

Using this method may alert the user of the mobile device, so caution is advised.

3

Hack Viber by Using Phishing Emails

Phishing is probably one of the most well-known ways to hack Viber, as well as other online platforms. With this method, hackers will send you messages or e-mails that look like they were sent from the official app. These e-mails though, will ask you to type your credentials, which will unlock your account to the hackers.

To hack Viber using a phishing email, you need to create a convincing email or message and then include a link in the email that redirects the recipient to a fake Viber login page. Once the recipient enters their login credentials on the fake page, you can capture this information.

Cons

Executing a successful phishing attack requires advanced technical knowledge and skills. It also takes a lot of time.

How to Recognize a Hacked Account?

Recognizing a hacked Viber account is crucial to protect your privacy and take appropriate action. Some signs of a hacked account include:

Unusual activities, such as unknown contacts or conversations.
Unauthorized changes to account settings or profile information.
Unexpected notifications or messages.
Suspicious behavior, such as automatic replies or unexpected logouts.

If you suspect that your Viber account has been hacked, it is essential to change your password immediately and enable two-factor authentication for enhanced security.

How to Prevent Viber from Being Hacked?

Preventing your Viber account from being hacked requires implementing several security measures. Here are some tips to enhance your Viber account security:

Use a strong and unique password for your Viber account.

Enable two-factor authentication for an extra layer of security.

Regularly update the Viber app to benefit from the latest security patches.

Be cautious when clicking on suspicious links or downloading unknown files.

Avoid sharing sensitive information or personal details with unknown individuals.

By following these preventive measures, you can significantly reduce the risk of your Viber account being hacked.

FAQs Based on How to Hack Viber

Q1: Is it legal to hack someone's Viber account?

A1: Hacking someone's Viber account without their consent is illegal and can lead to severe legal consequences. It is essential to respect privacy boundaries and use hacking methods only for valid reasons and ethical purposes.

Q2: Can I hack Viber without any technical knowledge?

A2: Some hacking methods, such as using KidsGuard Pro, provide a user-friendly interface that requires minimal technical knowledge. However, methods like phishing require advanced technical expertise and should be approached with caution.

Q3: How to know if someone has hidden chat on Viber?

A3: To determine if someone has hidden chat on Viber, you can look for certain indicators. Firstly, check if there are any hidden or archived conversations in the chat list. If you notice a conversation that is not visible in the main chat window, it may indicate that the person has hidden it. Additionally, if you observe that the person's online status is not updating or their "last seen" timestamp remains unchanged for a prolonged period, it could suggest that they are engaging in hidden chats.

Q4: How can I hack hidden chat on Viber?

A4: You can achieve this using KidsGuard Pro. Since it's a powerful third-party app, KidsGuard Pro enables you to access someone's chats, including those hidden. KidsGuard Pro allows you to monitor all the hidden chats remotely.

Conclusion

While it is important to respect privacy boundaries, there are valid reasons for hacking someone's Viber account. However, if done with the right purpose, it is indeed possible. The most reliable and effective method to achieve this is by using KidsGuard Pro, a trusted application for monitoring Viber activities. With KidsGuard Pro, you can discreetly access and monitor the target's Viber messages. Start your hacking journey today by creating your Kidsguard Pro account.