As a parent, you want to ensure that your child is safe and responsible when using their iPhone. The internet can be a dangerous place, with inappropriate content, cyberbullying, and online predators lurking around every corner. Thankfully, there are iPhone parental monitoring apps that can help you keep your child safe online. Keep reading to find the perfect app to help you keep your child safe online.
Top 7 parental control apps for iPhone
Top 7 parental control apps for iPhone
1

Kidsguard Pro

KidsGuard Pro is a powerful phone monitoring tool designed for parents to ensure their children's safety. With this app, parents can track their child's location, view their text messages and call logs, and monitor their social media activities. KidsGuard Pro is compatible with both Android and iOS devices, making it an ideal solution for parents with kids of all ages. With its user-friendly interface and a wide range of features, KidsGuard Pro has become a popular choice for parents worldwide who want to keep their children safe in the digital age.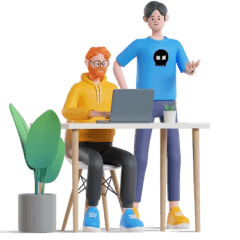 What's Great About KidsGuard Pro?
Social media monitoring: Parents can view their child's social media activity, including messages, posts, and photos, on popular platforms such as Facebook, Instagram, WhatsApp, and Snapchat.
Real-time location tracking: Parents can track the current and past locations of their child's iPhone device. Avoid children getting lost or going to some dangerous places.
App monitoring and blocking: You can view the apps people use and the websites they visit, as well as block inappropriate content and set screen time limits.
Remote control: It allows you to remotely control other's device by locking or unlocking it, taking screenshots, and even recording surrounding sounds.
How to use KidsGuard Pro:
Firstly, sign up for a KidsGuard Pro account and choose a pricing plan.
Then, download and install the KidsGuard Pro app on the target iPhone that you want to monitor.

After that, connect the iPhone to the computer and log in to your KidsGuard Pro account. Now you can view and manage the target iPhone's data.
Overall, using KidsGuard Pro is simple and straightforward. It provides a comprehensive range of monitoring features for parents, employers, and individuals who need to keep tabs on someone's iPhone activity. Let's give it a try!
2

Qustodio

Qustodio is a leading parental control app for iPhone, providing comprehensive monitoring of children's mobile device activities. This app allows parents to effortlessly keep an eye on their kids' web browsing, social media engagement, and app usage in real time. By using Qustodio, parents can have a sense of relief and assurance that their children are secure and protected while online.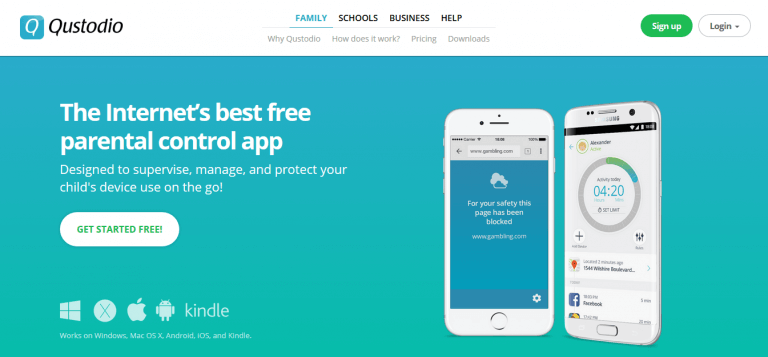 3

Net Nanny

Net Nanny is a powerful iPhone parental monitoring app that can help parents protect their children while they're online. With its powerful features and easy-to-use interface, it is an excellent choice for parents who want to ensure their children's online safety. Additionally, Net Nanny provides location tracking to help parents keep an eye on their child's whereabouts.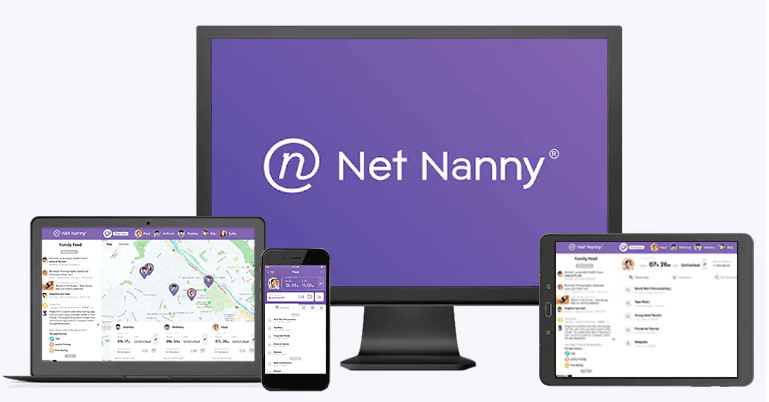 4

Norton Family Premier

Norton Family Premier is an advanced iPhone parental control app that provides parents with a range of features to help keep their children safe online. It allows parents to set up custom filters to block inappropriate content, limit screen time, and even track their child's location in real-time.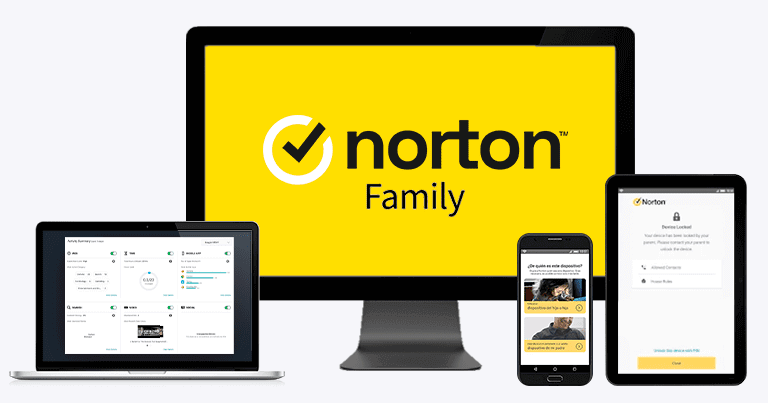 5

OurPact

OurPact is a top-rated iPhone parental control app. Seamlessly designed to empower parents like you, OurPact ensures a safe and balanced digital environment for your child, allowing them to explore the digital world responsibly. With this app, you can bid farewell to the worries of excessive screen time, unsafe content, and unwanted distractions. Take control of your child's iPhone usage and enable a healthy relationship with technology.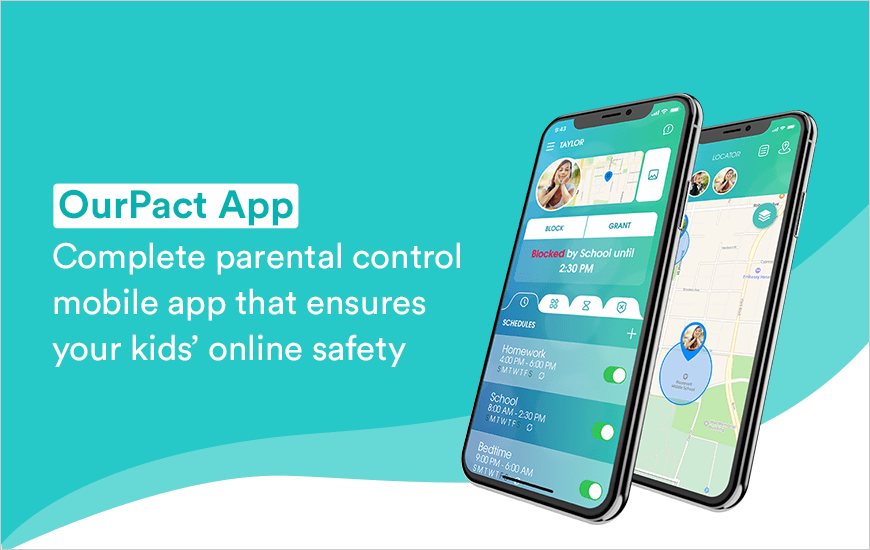 6

Mobicip

Mobicip is a popular parental control app for iPhone. It offers web filtering, screen time management, and other features to help parents keep their children safe online. Using Mobicip, parents can customize settings to match their child's age and maturity level, ensuring a safe and age-appropriate online experience.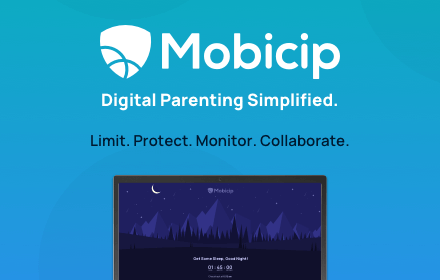 7

Kaspersky Safe Kids

Kaspersky Safe Kids is a highly regarded parental control app for iPhone that offers a range of features for monitoring and managing children's online activity. Parents can easily set up web filters, screen time limits, and location tracking to protect their kids from harmful content. Also, it provides parents with peace of mind by ensuring their children are safe and secure online.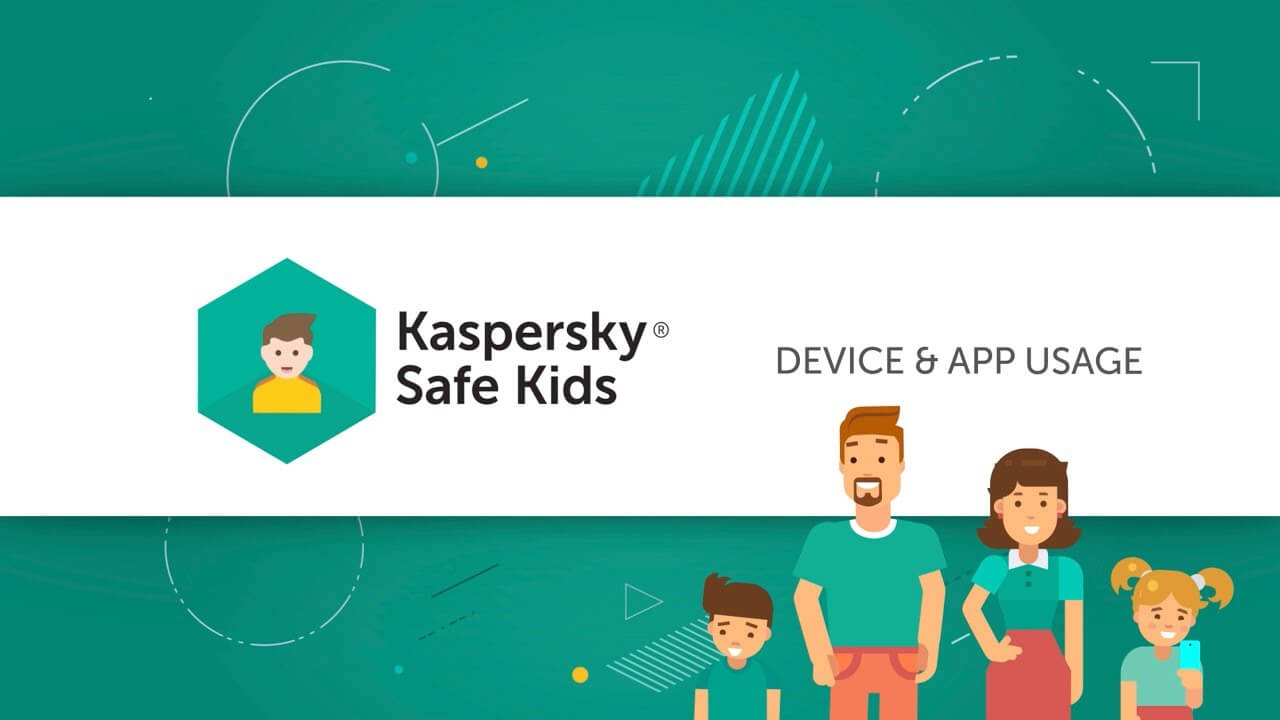 Conclusion
In conclusion, there are several great iPhone parental monitoring apps available on the market that can help parents ensure their children's safety online. From Qustodio and Net Nanny to Norton Family Premier and KidsGuard Pro, each app offers unique features and benefits. Parents should choose the app that best fits their specific needs and requirements.
Among them, KidsGuard Pro stands out with its advanced features for monitoring and controlling a child's online activity. With KidsGuard Pro, parents can have peace of mind knowing their child is safe while using their iPhone. If you're interested in trying out KidsGuard Pro for yourself, click on the button to try it today.
Don't wait until it's too late to protect your child online. Download KidsGuard Pro now and enjoy the peace of mind that comes with knowing your child is safe online.