YouTube is home to countless videos, but not all of them are meant for everyone. This is where YouTube age restriction comes into play. However, for people who are blocked by the restrictions, there are also ways to bypass them. In this article, we'll explore some of the most effective ways on how to watch age restricted YouTube videos. In addition, we will also include some suggestions if you worry about your under-aged children having access to those age-restricted content on YouTube.
Part 1. What Is YouTube Age Restriction?
Before we jump into how to watch age restricted YouTube videos, let's see what exactly is YouTube restriction.
YouTube age restriction is a feature that allows content creators to restrict access to their videos to viewers who are of a certain age or older. This feature is used to ensure that videos containing mature or sensitive content are not accessible to younger viewers.
When a video is marked as age-restricted, viewers must sign in to their YouTube account and confirm their age before they can watch the video. If a viewer is under the age of 18, they may be blocked from accessing the video altogether.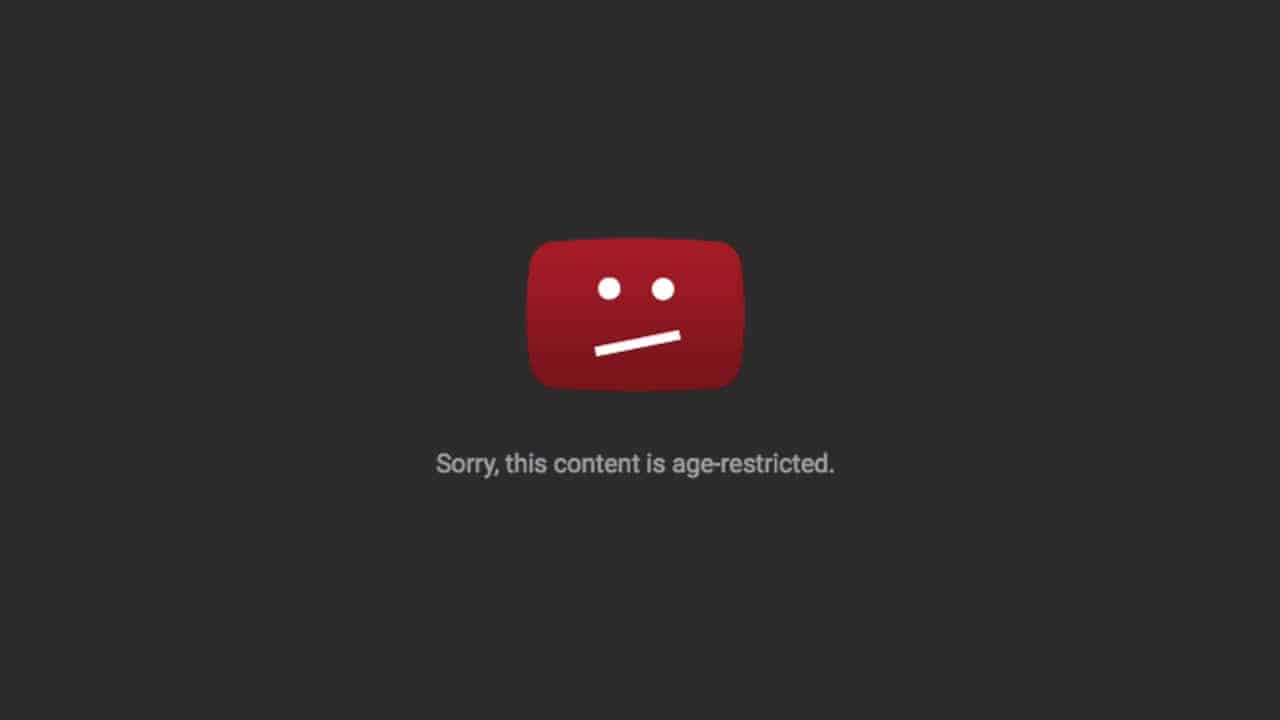 Part 2. How to Watch Age Restricted YouTube Videos?
Although age restriction is an effective way to prevent younger people to watch some certain content, there are still some ways to get around the restrictions.
1

Disable the Restricted Mode in YouTube

Disabling the restricted mode on YouTube is an effective way to watch age restricted YouTube videos. You can disable the mode on both Android and iOS device, and the general process is to do that on both systems are identical.

How to Disable Restricted Mode on Android and iOS devices:
Open the YouTube app and tap on your profile picture located in the top right corner.
Navigate to the Settings option.

Select General from the settings menu.

Toggle off the Restricted Mode option to disable it.
2

Bypass YouTube Age Restriction with Proxy Service

In addition to disabling restricted mod on YouTube, Proxy websites can also be used to bypass age restrictions on YouTube videos by rerouting the video through a server with no restrictions. Look for a proxy service that encrypts your traffic to ensure that no one else can see what you're watching. This way, you can watch age-restricted videos and other blocked content without having to sign in, while keeping your activity private.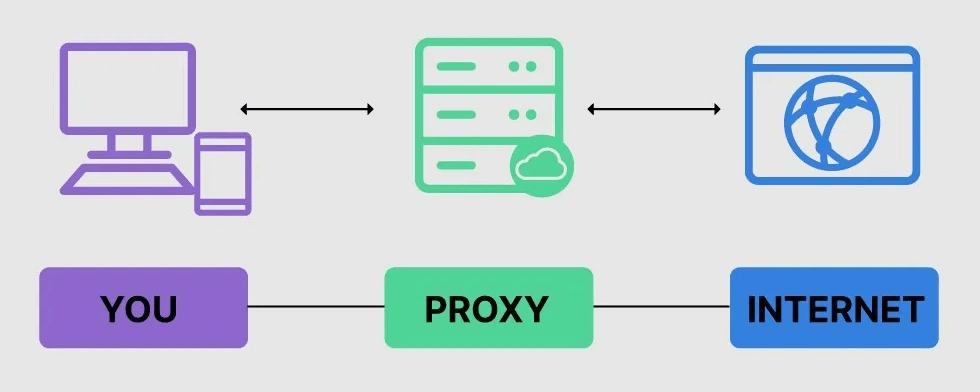 To use proxy service to watch age restricted YouTube videos, here is what you need to do:
Find a reliable proxy service provider that offers encrypted proxies to ensure your privacy and security.
Sign up for the proxy service and follow the instructions to set it up on your device.
Once the proxy is set up, navigate to the proxy website and paste the URL of the age-restricted YouTube video into the text box on the website.
The proxy website will then reroute the video through a server with no restrictions, allowing you to watch the age-restricted video without having to sign in or disable restricted mode.
3

Get Past YouTube Age Restriction Using NSFW

NSFW, short for Not Safe For Work, is a popular method for bypassing age restrictions on YouTube. To use this method, follow these steps:
Open the age-restricted YouTube video you want to watch and copy the URL from your browser's address bar.
Add NSFW in front of YouTube.com in the URL.
Press enter to load the video on the modified address.
4

Change Age of YouTube Account

Another way to watch age restricted content on YouTube is to change the age information of your Google/YouTube account. To do that:
Sign in to your Google Account privacy page and click Personal info.
Click Birthday, and then verify or update as needed.
Finally, Click on Save to confirm it.
5

Change URL to Embed Link

Another method to bypass age restrictions on a YouTube video is by using the embed link option. The following steps will guide you through the process:
Go to the age-restricted video and click on its URL. Then, copy the URL.
Remove the section of the URL that reads "watch?v=" and replace it with "embed/".
Hit enter and the video should begin playing.
6

Download the Video to Watch Restricted Videos on YouTube

Downloading the video to your local computer is another easy way to watch age restricted videos on YouTube. Here is how to do that:
Access a YouTube video downloader.
Then open the YouTube video you want to download, and copy the video URL from the address bar.
Open the YouTube downloader software and paste the copied URL into the designated field.
Select the video format and quality you want to download and click on the download button. Once the download is complete, you can watch the video on your computer without any age restrictions.
Bonus: How to Protect Your Child from Harmful Content?
As you can see, although YouTube has a policy to help kids stay away from inappropriate content, there are still multiple ways for them to gain access to those videos. If you are worrying about your kids watching inappropriate content on YouTube, using the KidsGuard app might just do you a favor.
KidsGuard is a parental control app that helps parents monitor and protect their children's online activities. The app can be a good tool to prevent kids from watching inappropriate content on YouTube. It allows parents to block inappropriate apps and websites and also tracks their children's activity on these platforms. By using KidsGuard, parents can have peace of mind knowing that their child is safe online and can build healthy digital habits.
Highlights of the KidsGuard app:
Web and App Block: KidsGuard enables parents to track the details of their children's app usage and block inappropriate social or game apps.
Realtime GPS: The app allows parents to keep track of their child's location in real-time. They can set geofences, enabling them to know if their children are safe or not.
Activity Report: With KidsGuard, parents can get a detailed report on their child's online activity, such as call logs, text messages, and browsing history.
Call Filter: The app helps parents block unwanted calls from strangers or scammers, protecting their children from potential harm.
Easy to Start: KidsGuard is user-friendly and easy to install.
Here are the simple steps to use KidsGuard:
Install the KidsGuard app on the devices of parents.

Scan the QR code on the parent side with child's phone to download the software.

Start using the app to monitor and protect your child's online activities.
Conclusion
There are restrictions to protect kids from harmful content on YouTube, and there are also ways to bypass those restrictions. As a parent, you may want to ensure that your child is not accessing inappropriate content on YouTube. Therefore, it is essential to monitor your child's activity on the platform to ensure their safety. You can use a parental control app like KidsGuard to track your child's online activity, including their browsing history, app usage, and location. Let's give it a try!