WhatsApp is probably the most widely used messaging app, with millions of users. For this reason, it is likely that your kids are using it to keep in touch with their classmates and friends. As a parent though, you must know all about WhatsApp parental control so that you can protect your young ones from online dangers.
In this article, you will learn why parental control on WhatsApp is essential and some useful tips to keep your child safe at all times. Moreover, you will find which is the best app for WhatsApp monitoring for parents to keep an eye on your child's activity on the app.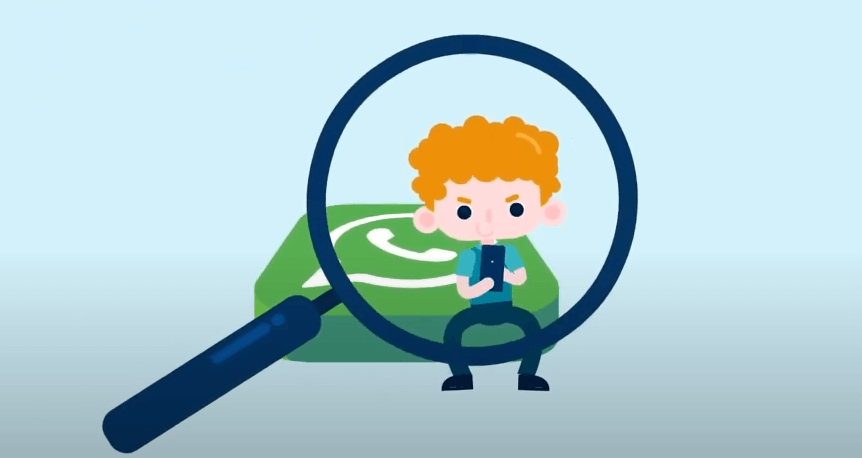 Part 1. Can You Put Parental Controls on WhatsApp?
If you notice that your children are spending too much time on WhatsApp, you need to track their activity. In this case, the first question that pops up would normally be "Is there a way to monitor my child's WhatsApp?". Luckily, the app has recognized this need and there is a way to set WhatsApp parental control.
Nevertheless, setting up parental control on WhatsApp is a tricky process. In reality, you must take your children's phones, access their accounts, and manually block any suspicious contacts. If you take hold of the device, you can also report any malicious contacts, and even make the account invisible to strangers.   
Part 2. How to Set up Parental Control on WhatsApp
When it comes to WhatsApp monitoring for parents, there is no better choice than KidsGuard for WhatsApp.
This tool brings you a set of amazing features that allows you to track the activity on your children's accounts discretely. What makes this app such a great tool for parents is its advanced stealth mode. This means that KidsGuard for WhatsApp will be running in the background at all times providing you with real-time data. At the same time though, it won't show any signs on the screen and your kid will never know it.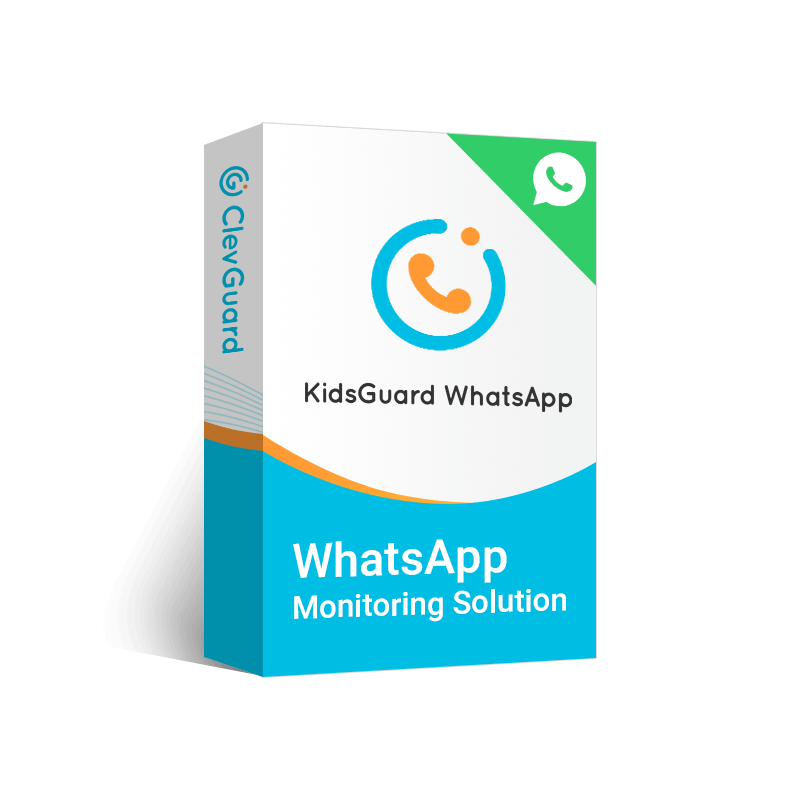 Why KidsGuard for WhatsApp Best Parental Control Tool
You will be able to view all sorts of WhatsApp data, such as the chat and call history, the attachments, and the voice messages.
You can also view the deleted texts, which your kid might be trying to hide.
It provides you with information on your child's online status and how much time they spend on WhatsApp.
It provides keyword alert. This function will notify you whenever your child mentions or receive a specific keyword.
You have the option of setting up a time limit that will notify you when your child exceeds it.
Here is how to use KidsGuard for WhatsApp to set up parental controls:
Click the Sign Up button to create your account by typing in your information.
Take your child's phone for a couple of minutes to download and install KidsGuard for WhatsApp. To finish the configuration, you must follow all the other steps that the app will require.

Finally, you can log into KidsGuard for WhatsApp from any browser on your PC or phone. On the dashboard, click Bind a device to make the connection with the device. Once the data get synced, you will be able to monitor your child's WhatsApp data in real-time.
Part 3. Why Need Parental Control on WhatsApp
In recent years, the need for WhatsApp parental control has been highlighted numerous times. There has been multiple news about young children falling victim to malicious users on the web. That's why, you must do everything in your power to protect your kids from any users that might wish them harm.
The most common dangers that your children are facing online are the following:
Cyberbullying – one of the most important reasons for setting up parental controls on your child's phone, and WhatsApp in particular, is cyberbullying. Some users will send offensive texts to your kids, which might cause them trauma. Online harassment is so serious that it often causes mental health issues.

Online predators – the Internet is a space that provides users with anonymity. This has enabled predators to pretend that they are young, in order to approach children. If you want to protect your kids, you must be aware that your child isn't talking to anyone suspicious.
Inappropriate content – teenagers tend to share inappropriate content with one another. However, this might distract them from their homework and encourage some troubling behaviors.
Part 4. Tips for Parents to Keep Their Children Safe on WhatsApp
Even though WhatsApp monitoring for parents is essential, there are some additional tips that will help you keep your children safe on the messaging app. These tips show you how to further protect your children and how to inform them about the dangers they are facing. These tips are the following:
Educate your children on all potential dangers – take the time to sit down with your children and explain why the web can be a dangerous place. Don't be afraid to talk about sensitive matters so that they can learn how to protect themselves.
Encourage your kids to talk to you about their issues – another thing that you can do is to make your children feel confident about confiding in you. This can be about hateful comments they might be receiving from classmates or inappropriate messages they might have received from strangers.
Keep an eye on your child's activity at all times – you never know when your child might find himself in a dangerous situation. That's why you should always remain vigilant by using a dependable third-party app, like KidsGuard for WhatsApp.
Set strict boundaries – finally, you can keep track of your child's usage. Set strict boundaries and time limits to prevent your kids from overusing the app.
Wrapping Up
Setting up WhatsApp parental control is crucial for the safety and privacy of your children as there are countless dangers online. If your kid is using WhatsApp regularly, get KidsGuard for WhatsApp to monitor their activity. Sign up for the app today to track your kids' texts and calls on WhatsApp.