In a very fast-paced digital and technology world, parents need to monitor the activities of their wards to ensure that they do not get explicit access to harmful content. Employees may also need to be monitored to ensure productivity during work hours. Apps like Mspy come in handy to remotely monitor the activities of kids and employees on the internet and keep a close eye on their calls contacts and texts. However, as much as Mspy is a good solution, it has some limitations in its features and is quite pricey. This article would give the best Mspy alternatives, highlighting the features pros, and cons of some of these alternatives to help you select the best for your needs.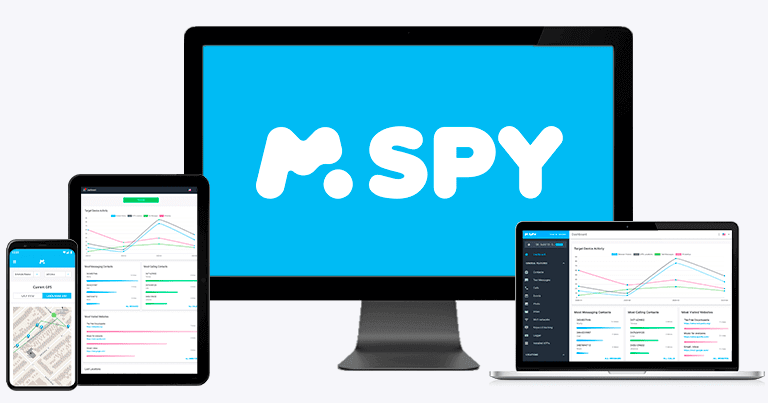 Why Do We Need Mspy Alternative Apps?
Mspy is quite popular as a monitoring app to track the activities on a person's device but some reasons might warrant the need for an alternative. The primary reason one might need an alternative for Mspy is the high price. Additionally, they are numerous reports by some users of the app not functioning as it should. It is also limited in tracking accurately the phone activity and accessing some of the tracked data.
Another reason why you might need a Mspy alternative is if you have forgotten and are unable to retrieve your account information. Retrieving lost credentials or forgotten credentials from Mspy accounts may be complicated and time-consuming.
One drawback of using the Mspy app is the limitation that is encountered concerning the features on the iPhones. While Android users have access to a wealth of features, such as tracking WhatsApp activity, the same features may not be readily available on iPhones.
Several other monitoring apps offer similar features and are easier to use with less cost. These apps and software also offer additional features that Mspy does not. For instance, some of these apps provide real-time tracking of GPS locations, call logs, and text messages. They also allow users to access social media accounts and monitor browsing activities. The above reasons push users to seek Mspy alternatives.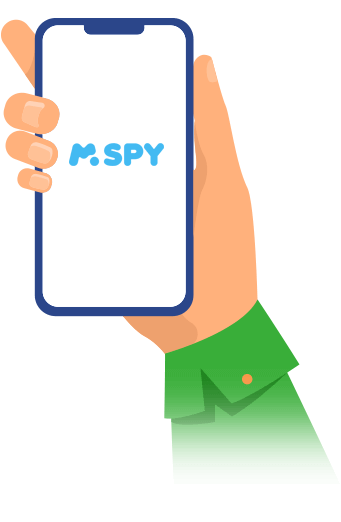 Top 3 Mspy Alternative Apps
1

KidsGuard Pro

If you think the Mspy is good, then here is a better alternative with more advanced features.  KidsGuard Pro is an advanced phone monitoring solution that allows parents to track their children's location, monitor activities, and more.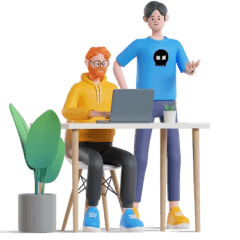 Highlights of KidsGuard Pro:
Real-time Location Tracking: The KidsGuard Pro offers real-time and continuous location tracking via the built-in GPS and Wifi location tracking system
Monitor third-party application: Unlike other monitoring apps, KidsGuard Pro can monitor activities on third-party applications including social media apps such as Facebook, WhatsApp, and Instagram with no limit.
No rooting required: With the KidsGuard Pro Monitoring applications, you do not need to root your phone to monitor and spy.  This means you can safely monitor the device without the possibility of harm or damage to any of the devices.
Multi and diverse features: With KidsGuard Pro, you can monitor call logs and text messages. Obtain access to contacts and browser history and other diverse features.
Remote control: You can remotely take some specific actions with the software application on the target phone you have access. Record calls and even take screenshots from a distance.
Steps to use KidsGuard Pro:
To use KidsGuard Pro monitoring software, select the suitable pricing plan and obtain the product from the web page.

After purchase, proceed to download the application and set it up on the target phone, following the instructions provided on the website. The configuration should be well set so the app can function excellently.

After the setup, log in via the website. On the dashboard, the device's name and details will be present. Click to enjoy all monitoring features.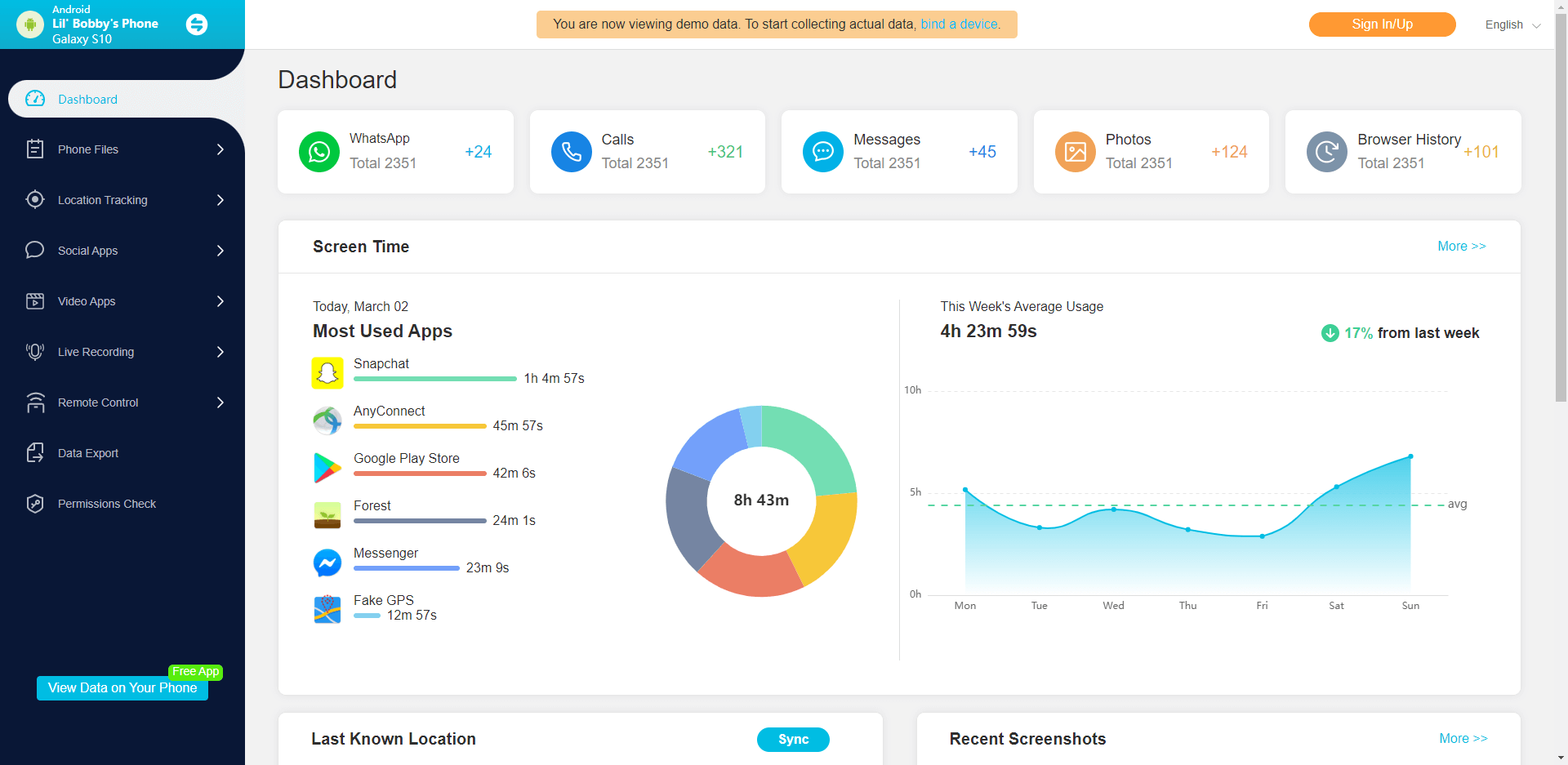 2

Hoverwatch

One thing that makes Hoverwatch stand out as a good alternative to Mspy is the relatively lower cost. Overwatch is an affordable mobile tracking application that can be used to remotely access data and monitor activities on a device. It delivers features such as geolocation, tracking screen time, tracking call history, and message monitoring.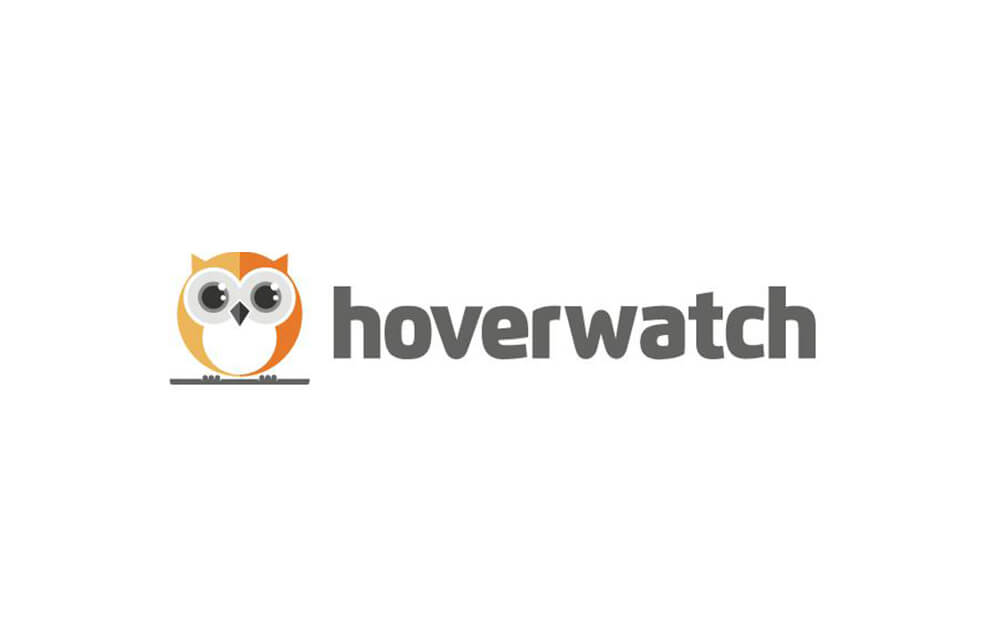 How to use Hoverwatch:
Download and install Hoverwatch on the target device to be monitored.
Similarly, download and install the app on your PC or mobile device.
Afterward, start to track and monitor the device without detection.
Pros
Offers 5 days free trial period.
Its features do not require rooting.
Can take screenshots and monitor data without being noticed.
Cons
This application is only available on Android devices and cannot be used on iPhones.
A number of the promised features do not work and several users complain of ineffectiveness.
An unintelligent user interface makes it difficult to navigate.
3

Cocospy

Cocospy is another popular alternative monitoring device that works for Android and iOS devices in the office with common features such as call monitoring, message tracking, and r remote control. With its easy-to-navigate interface, parents can easily track their kid's activities on their mobile devices.

How to use Cocospy:
Download and install the Cocospy app from the official website.
Sign in and set up the app on the target device.
Complete the installation on your computer or phone. Visit the dashboard on your device and start monitoring the target device.
Pros
Easy to use.
A simple and easy-to-navigate interface.
Works for android and iOS devices.
Cons
Offers no free trial before using.
Highly limited in the features provided.
Unresponsive customer support.
Conclusion
A lot of Mspy alternative apps are available as choices for parents and employers who intend to monitor their child or employee's smartphone activities.  KidsGuard Pro comes with innovative features such as remote control, location tracking, real-time alerts, and more. Its user-friendly interface and easy setup make it the ideal choice for anyone who wants to keep an eye on their loved ones. With KidsGuard Pro you can be sure that no activity goes unnoticed. Download KidsGuard Pro now and take control of your digital security today!