The internet is expanding, and many things are venturing into the digital online world. Consequently, we observe many new and evolving challenges, including cyberbullying, fraud, blackmailing, and other online stuff. Another dimension of keeping children safe online is blocking their access to content unsuitable for their age.
So, we need mechanisms that can ensure the safety of our children online without being harsh to them. Using a  parental control app is a very effective way to know what your child is doing on their devices and who they are communicating with. Today, we will discuss a  KidsGuard Pro review as a parental control app and see if it is a real deal and can ensure our children's safety online.
Part 1: What can KidsGuard Pro do?
KidsGuard Pro covers a broad range of monitoring activities and eliminates the need for more than one application to know about your child's activities. First and foremost, KidsGuard Pro works in stealth mode. Hence, your child does not know if she is being monitored through her phone.
In this review, let us list what KidsGuard Pro can do for you.
Location Tracking
Location tracking is very accurate and effective in our KidsGuard Pro review. This app can save the exact location where the device is placed at the current moment, show you the travel history, and record the time spent at a particular location.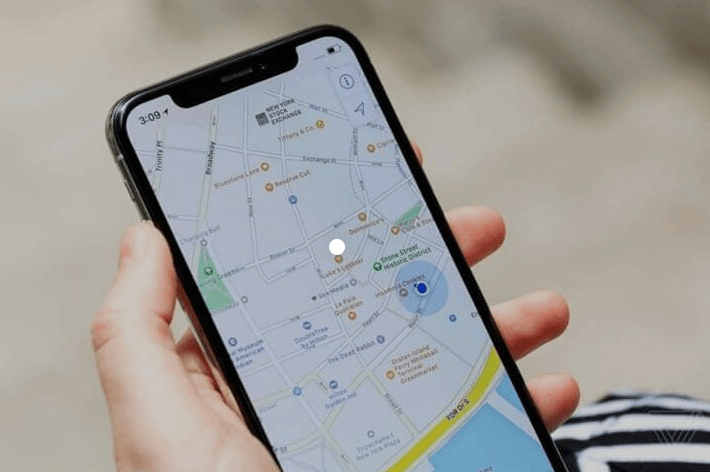 Geo-fencing
Geo-fencing is another shining star in the KidsGuard Pro review, as it allows you to start a pre-decided action when your child enters a no-boundaries area. KidsGuard Pro sends you an alert when your child enters an area you have listed as a no-go area.
Communication Monitoring
Our KidsGuard Pro review has found the text, calls, and SMS messaging monitoring very efficient. It does not miss any messages, and the presentation on the dashboard is also straightforward to manage.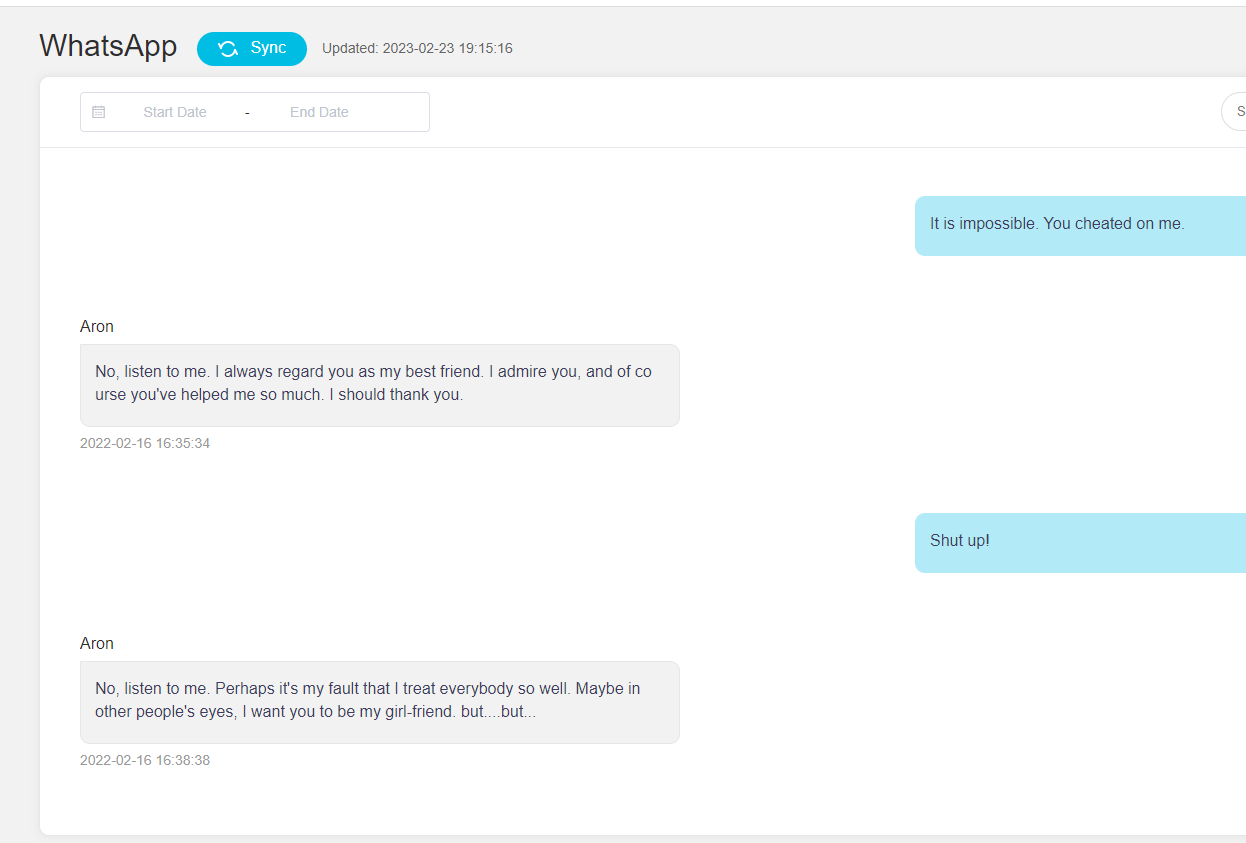 Social Media Monitoring
You can found the text, calls, and SMS messaging monitoring very efficient, including Facebook, Instagram, Whatsapp, etc. These are the apps where mostly young fellows communicate, and most internet frauds and bullying is initiated here too. Through social media monitoring, you can see who is coming close to your child and what they are up to.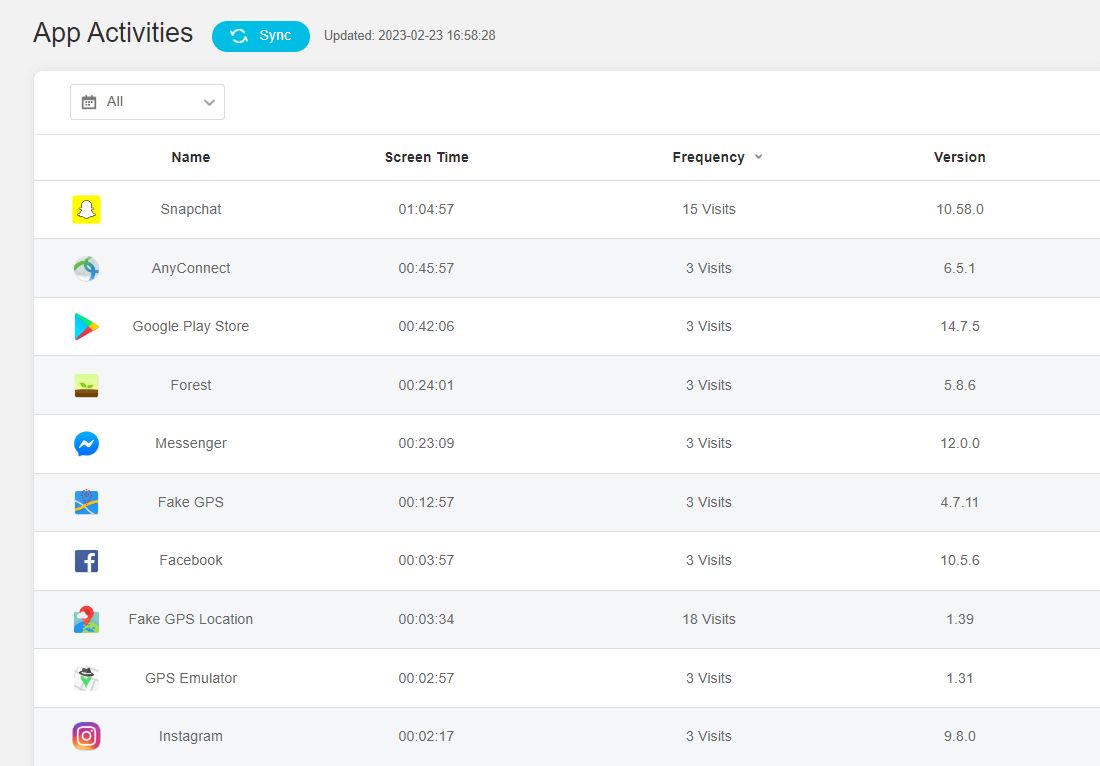 Screenshots
You can also take random screenshots of your child's phone without having physical access to your phone. This feature is greatly appreciated in all KidsGuard Pro reviews because it assists parents in their child's device monitoring without having to interfere physically and get hold of the phone.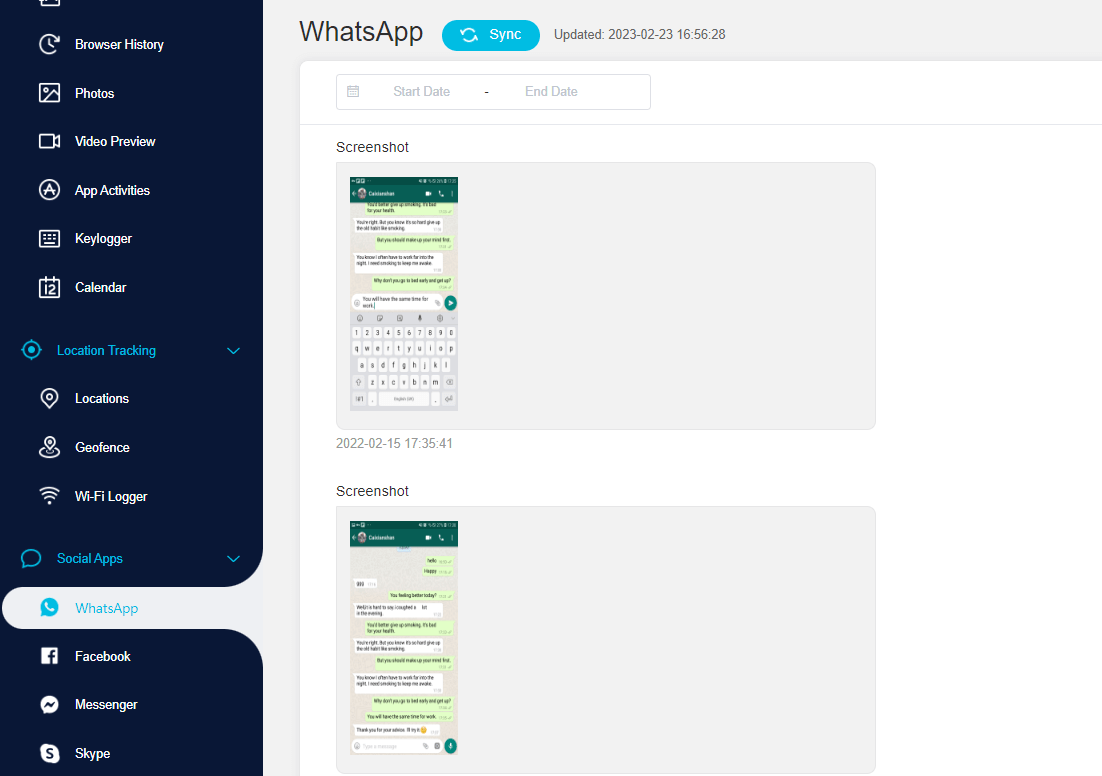 Keylogger
KidsGuard Pro records every keystroke typed on your child's phone. So, you can find out what your child is up to, what she is searching for, who she is communicating with, and discover trends in her interests. It is a great help in preempting a problem before it grows big enough to become a challenge.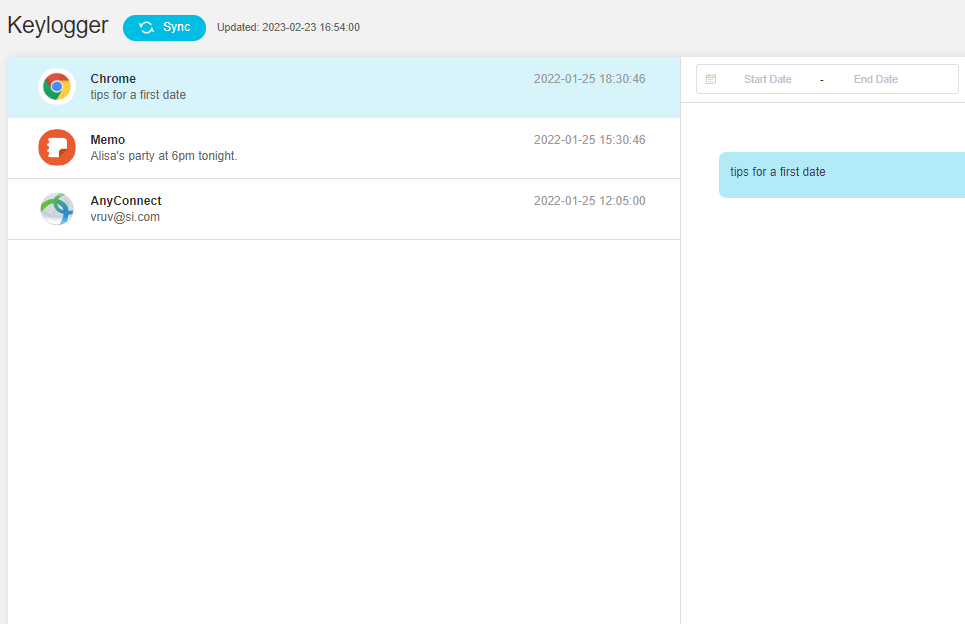 Part 2: How to Use KidsGuard Pro?
KidsGuard Pro is very easy and quick to install and use on Android, iPhone, and PC. You must download the suitable version from the website and run the installation package. During our KidsGuard Pro review, we experienced that the installation has various steps but needs only a few clicks from you to complete. Let us go through the complete process quickly.
1. Quick installation
Step 1: Access www.clevguard.net through your browser.And then slide to download.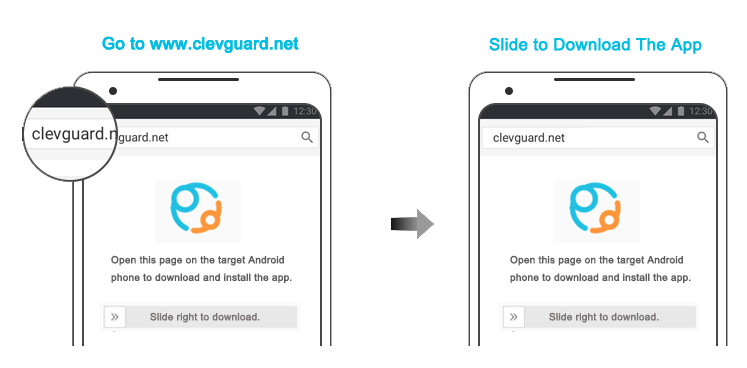 Step 2: After download, sign in with your KidsGuard Pro account and follow the Setup Guide's instructions to complete the process.
When installing the app, you need to open some permissions for this app, like permissions to read app notifications, etc. But don't worry, this is safe. KidsGuard Pro will not abuse your data.

Step 3: Click on Start Monitoring to start your app.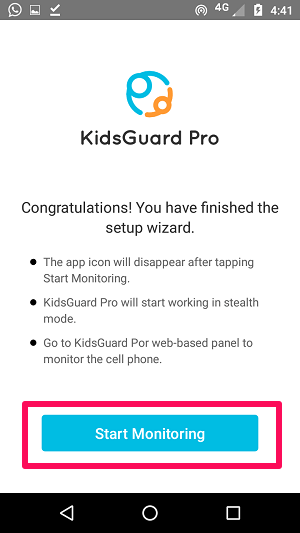 2. Clear Dashboard
After installation and configuration on the target phone, log into your KidsGuard Pro account on our website. If everything is set up correctly, you will see the device name and related information.Click on Dashboard to check the phone activities and data. Its intuitive user interface and quick access links allow easy navigation through different features and monitoring options.

<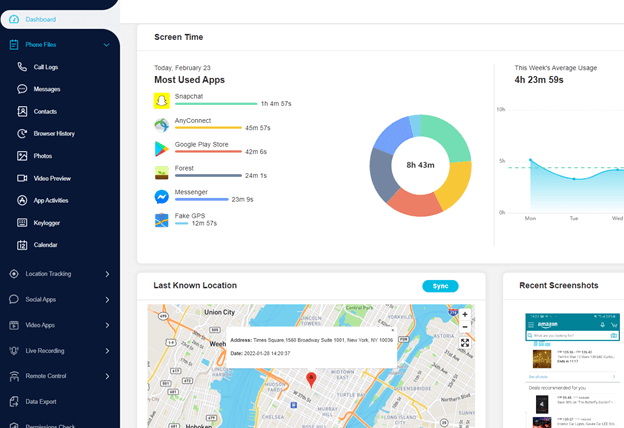 Part 3: FAQs about KidsGuard Pro
1 Is KidsGuard Pro Hidden?
Yes, you can use KidsGuard Pro in a stealth setting, and your child cannot detect it on her phone and computer. There is no visible app icon, and it does not appear in the app search.
2 Does KidsGuard Pro work for iPhones?
Yes. Different versions exist for systems, including iPhone, Android, and Windows. You will choose the one that is suitable for your device.
3 Which App Is Better, KidsGuard Pro Or mSpy?
We have both mSpy, and KidsGuard Pro reviews and these two applications have proved to be great child-monitoring apps. However, KidsGuard Pro is the winner because it is available for Android, iPhone, and Windows, while mSpy is not for computers. Also, KidsGuard Pro has more advanced features that work better than mSpy, including efficiency, performance, ease of use, better price, and tracking speed.
The internet is becoming crowded, so it is important to keep yourself and your family safe from financial, emotional, and physical damage. Our KidsGuard Pro review reveals that this is a robust application to monitor your child's physical and digital access, including location, messaging, social media, keylogger, etc.
You can also review KidsGuard Pro features at the official demo on the website. This detailed demo will help to make an informed decision for your family's safety.