SocialSpy WhatsApp is a widely discussed topic in the realm of WhatsApp monitoring. In this comprehensive review, we will delve into all the aspects of SocialSpy WhatsApp, including its features, pros and cons, user reviews, and alternative options. By the end of this article, you will have a clear understanding of whether SocialSpy WhatsApp is the right choice for monitoring WhatsApp activities or if there are better alternatives available.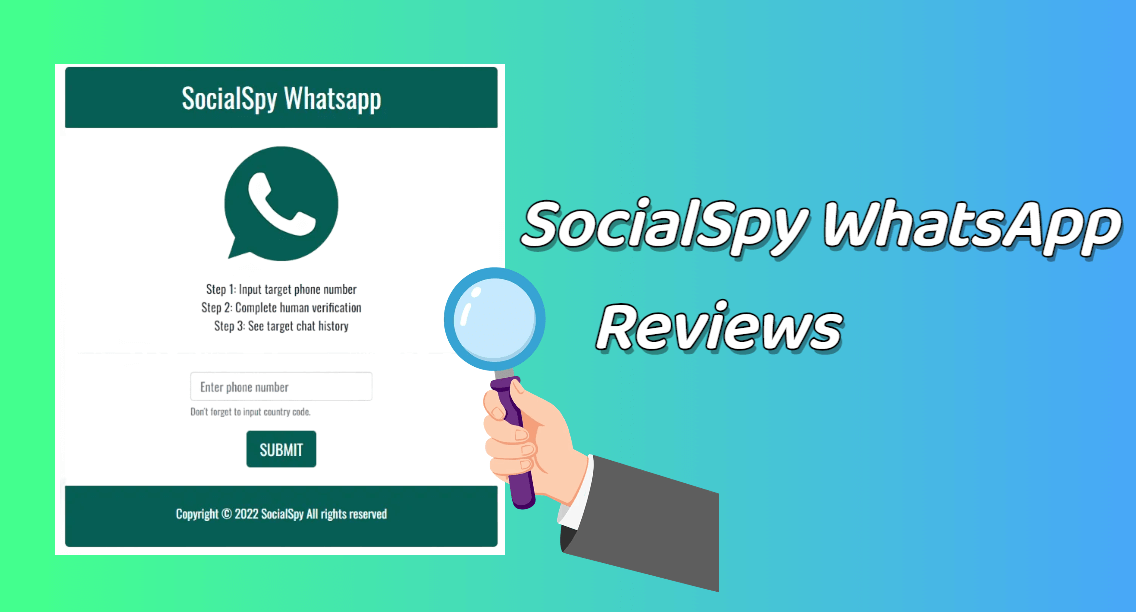 Part 1: Overview of SocialSpy WhatsApp
SocialSpy WhatsApp is a web-based application that allows users to monitor WhatsApp activities of other individuals. While the idea of spying on someone's WhatsApp may raise ethical concerns, there are instances where it becomes necessary, such as monitoring your children's online activities. SocialSpy WhatsApp aims to provide users with the ability to access the WhatsApp chats, groups, and contacts of their targets.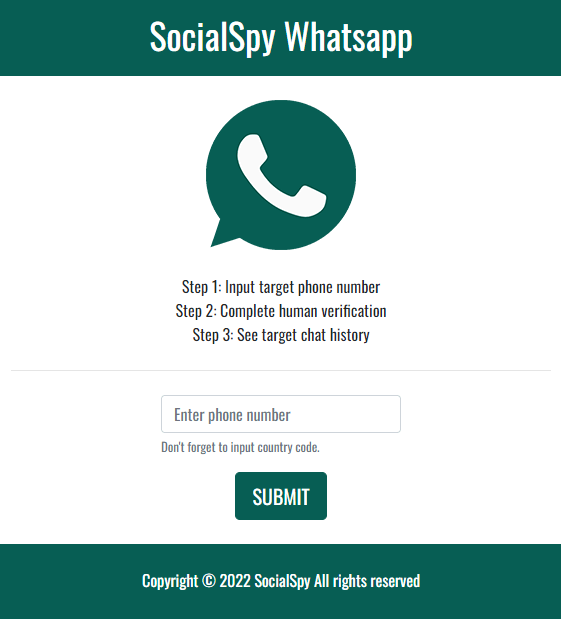 Part 2: What are the capabilities of SocialSpy WhatsApp?
SocialSpy WhatsApp offers several features that can help you gather valuable information from your target's WhatsApp account. Let's take a closer look at some of its key capabilities:
Access Chat History: you can easily access the chat history of your target, including both displayed and archived chats.
Media Spying: you can spy on the media files exchanged on WhatsApp. This includes images, audio files, videos, and documents shared in individual or group chats. However, it is worth noting that you cannot retrieve deleted or previous media files. You can listen to audio recordings, view images, and even download and share them with others.
Incognito Spy: this tool works incognito. You do not need physical access to the target's device.
GPS Tracking: it allows you to track the GPS location of your target. By leveraging the target device's IP address, you can pinpoint their exact location when connected to the internet.
Keylogger Activity: you can monitor the exact keystrokes made by your target on WhatsApp.
Light in Weight Tool: it is surprisingly lightweight. The application is designed to work efficiently on older versions of Android devices and non-rooted devices. With a size of only 1.2MB, it minimizes the impact on your device's performance.
Part 3: Pros and Cons of SocialSpy WhatsApp
As with any tool, SocialSpy WhatsApp has its advantages and disadvantages. Let's examine the pros and cons of using this WhatsApp monitoring tool.
Part 4: How to Use SocialSpy WhatsApp
Using SocialSpy WhatsApp is a straightforward process that involves a few simple steps:
Navigate to the SocialSpy WhatsApp official website and wait for the page to load completely.
Enter the target phone number, along with the country code, on the provided form.
Click the submit button to initiate the process.
Complete the human verification process, which may involve filling out surveys.
Once the verification is complete, you will gain access to the target's WhatsApp information.
Part 5: Customer Reviews and Testimonials of SocialSpy WhatsApp
When it comes to customer reviews, SocialSpy WhatsApp has garnered mixed feedback. While some users appreciate its monitoring capabilities, many have expressed dissatisfaction with the overall experience.
The complex user interface, lengthy verification process, and low success rate are common complaints.
Several users have even labeled the tool as fraudulent.
Part 6: Is There Better Software to Monitor Someone's Whatsapp?
While SocialSpy WhatsApp may seem like a viable option for monitoring WhatsApp activities, there are alternative tools that offer more reliable and efficient features. One such tool is KidsGuard for WhatsApp.
KidsGuard for WhatsApp is a highly efficient WhatsApp monitoring app specifically designed to remotely track WhatsApp with 100% security. You will be able to hack the entire WhatsApp, such as call history, incoming and outgoing messages, audios, status, photos, videos, and much more.
Furthermore, once the program is installed on the target device, you can discreetly and covertly monitor the WhatsApp activities of the user without their knowledge.
If you want to get straight into the action, there is a free demo with this WhatsApp hacking app. Take it for a spin and see what you think!
6.1 Key Features of KidsGuard for WhatsApp
KidsGuard for WhatsApp provides a comprehensive set of features that go beyond just monitoring WhatsApp. Some of its notable features include: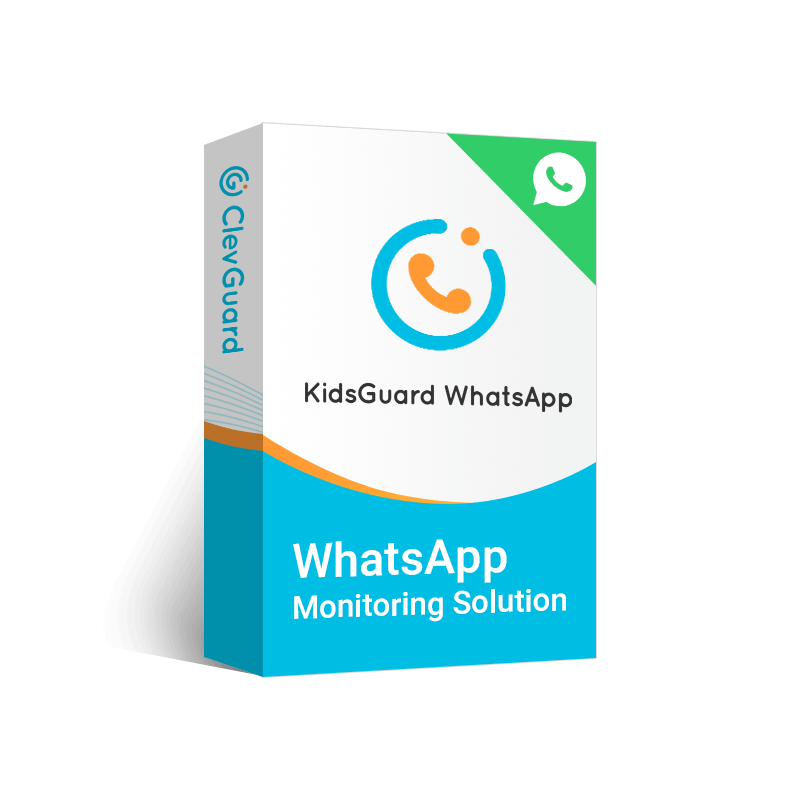 KidsGuard for WhatsApp – Best WhatsApp Spy Tool
Stealth Mode: Operates invisibly and without an icon, making it hard to detect.
Real-time Updates: Provides real-time monitoring of the target's WhatsApp activity.
Feature-rich: Track 20+ WhatsApp data types/activities, such as chats, calls, photos and documents.
No Password Required: No need to enter a password or login to access the app, ensuring discreet monitoring.
Automatically take screenshots on current screen.
Require no rooting on any device.
6.3 How to use KidsGuard for WhatsApp
Using KidsGuard for WhatsApp is a straightforward process that involves the following steps:
Sign up for a KidsGuard for WhatsApp account.
Install the application on the target device.

Set up the monitoring parameters.
Start monitoring and gain access to WhatsApp data and other activities.
6.4 Why Choose KidsGuard for WhatsApp as Your WhatsApp Spy Tool
When comparing SocialSpy WhatsApp and KidsGuard for WhatsApp, it becomes clear that KidsGuard offers a more comprehensive and reliable monitoring solution. While SocialSpy WhatsApp focuses solely on WhatsApp monitoring, KidsGuard provides a wide range of monitoring features for a holistic view of the target's activities.
KidsGuard for WhatsApp stands out as a superior choice for several reasons:
More than 20+ monitoring functions allow you to monitor the target device WhatsApp in all aspects.
Real-time monitoring and updates for timely information.
Simple and user-friendly interface, suitable for beginners.
Positive reviews and high customer satisfaction.
24/7 customer support for assistance and guidance.
Part 7: SocialSpy WhatsApp Review Verdict – Is it Worth a Try?
In conclusion, while SocialSpy WhatsApp offers some monitoring capabilities, it falls short in terms of user experience and success rate. The complex process, low success rate, and negative customer reviews indicate that it may not be the most reliable option for WhatsApp monitoring.
If you are looking for a more effective and trustworthy WhatsApp monitoring tool, KidsGuard for WhatsApp is a highly recommended alternative. With its extensive features, user-friendly interface, and positive customer reviews, KidsGuard provides a comprehensive solution for monitoring WhatsApp activities and more.
Ensure the safety and well-being of your loved ones by choosing the right monitoring tool for WhatsApp.