Ever wondered what your employees or loved ones talk about on WhatsApp? Or maybe you're curious if there's a sneaky way to secretly record those WhatsApp calls on iPhone and listen to them later. However, one feature that is missing from WhatsApp is the ability to record calls, which is good for privacy, but what if you want to keep tabs on things?
Guess what? There are tricks to listen to those whatsapp audio and video calls or even save them on your own iPhone– kind of like a spy whatsapp call recorder. So, let's get down to it. In this article, we're gonna explain how to record WhatsApp calls on iPhone. Ready? Let's roll!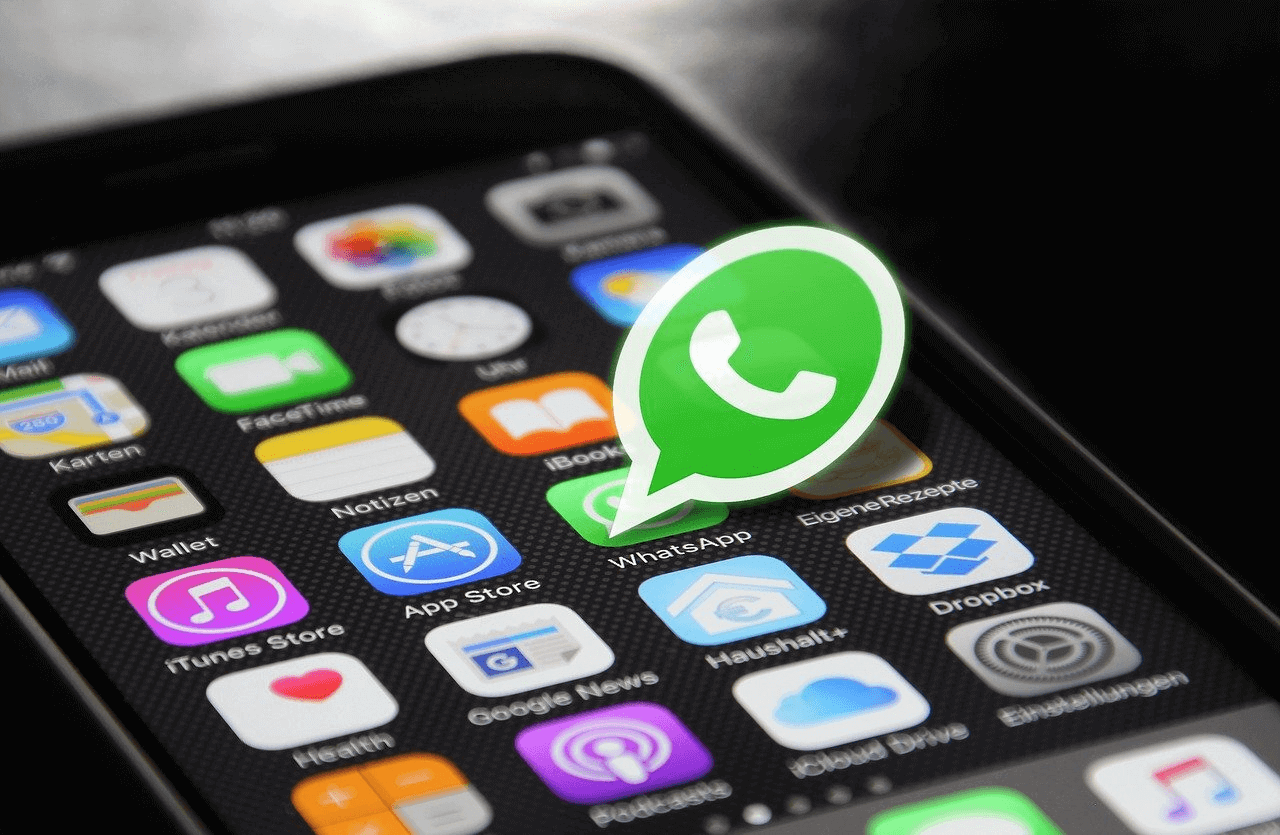 Part 1. Proven Solutions to Record WhatsApp Calls on iPhone [with Steps]
1

KidsGuard for WhatsApp (iOS 17 Supported)

When it comes to recording WhatsApp calls secretly on iPhone, our first choice for a WhatsApp call recorder is KidsGuard for WhatsApp. Kidsguard for WhatsApp is a powerful monitoring app that allows you to record WhatsApp calls secretly. It offers a range of features, including call recording, chat monitoring, and GPS tracking, ect.

This WhatsApp call recorder app is ideal for monitoring all sorts of WhatsApp activities of others without them noticing. It is very easy to use. All you have to do is to install Kidsguard for WhatsApp on the target device, a quick process taking no more than 3 minutes. After that, you gain access to the account's activities through an online panel on your Phone, with real-time synchronization adding to the convenience.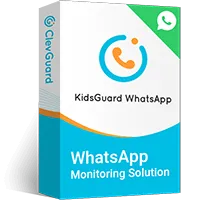 KidsGuard for WhatsApp – Best iPhone WhatsApp Call Recorder
Enable you to listen to WhatsApp video and audio calls of target phone in real-time.
Record each and every one of incoming and outgoing WhatsApp call from both sides automatically.
View 10+WhatsApp data, such as WhatsApp chats, voice calls, photos, videos, call history, and status, ect.
View WhatsApp call history about caller name, date, duration, and time.
Export all data you have monitored.
Invisable & undetactable. No need to root or jailbreak.
2

Use Built-in Screen Recording

Fortunately, iPhones come with a built-in screen recording feature that can be used to record WhatsApp video calls. This feature was introduced with iOS 11 and is a convenient way to capture both the video and audio of your WhatsApp calls. To use the built-in screen recording feature, follow these steps:

1.Open the Control Center from your iPhone's Settings.
2.Tap "Customize Controls" to include the Screen Recording option in the list of active controls.
3.Once you have added the Screen Recording option, open the Control Center on your iPhone.
4.Finally, select the Screen Recording option to start recording.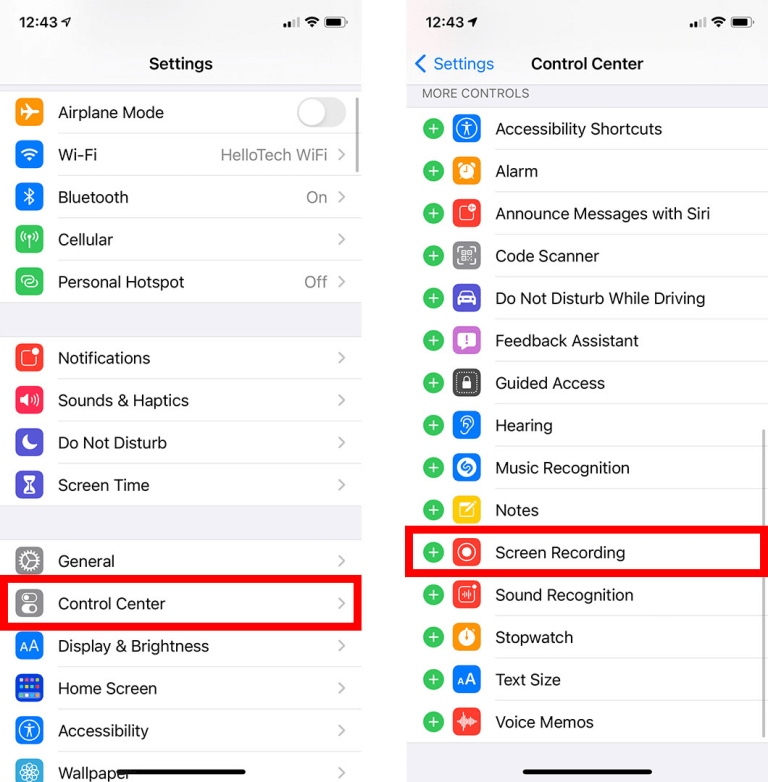 Please note that the built-in screen recording feature will capture everything on your screen, including notifications and other activities. It is important to be mindful of your privacy and the privacy of others while using this feature.
3

Via a Second Device

Another method to record WhatsApp video or audio calls on your iPhone is by using a second device, such as another iPhone or a computer. This method is useful when you want to record whatsapp calls without interrupting the conversation on your iPhone. Here's how you can record WhatsApp calls using a second device:

1.Connect your iPhone to the second device using a lightning cable.
2.On your iPhone, click "Trust this computer" when prompted.
3.Launch a screen recording or voice recording app on the second device.
4.Make a WhatsApp call on your iPhone to the person you want to record the call with.
5.Start the screen or voice recording on the second device to capture the call.


This method does require the use of a second device and may not be as convenient
4

Record WhatsApp Calls from Another Phone with Call Recorder Apps

There are several other whatsapp call recorder apps available on the market like kidsguard for WhatsApp that can record whatsapp calls on iPhone. These apps are specifically designed to record others phone calls, including WhatsApp calls, and offer additional features for managing and organizing your recordings. Next, we will introduce the other popular whatsapp call recorder apps for iPhone.

1. Chatwatch

Chatwatch focuses on WhatsApp activity tracking, including audio call recording. It provides information about online presence, conversations, offering a comprehensive view of the user's WhatsApp behavior. A great thing about Chatwatch is its ability to uncover hidden Last Seen info. Even if your target contacts have concealed their status, you can still access the times they were online and when they logged off. It offers a 3-day free trial. Then you'll be required to pay after free trial expires. Also this app is not easy to use, especially for newbies.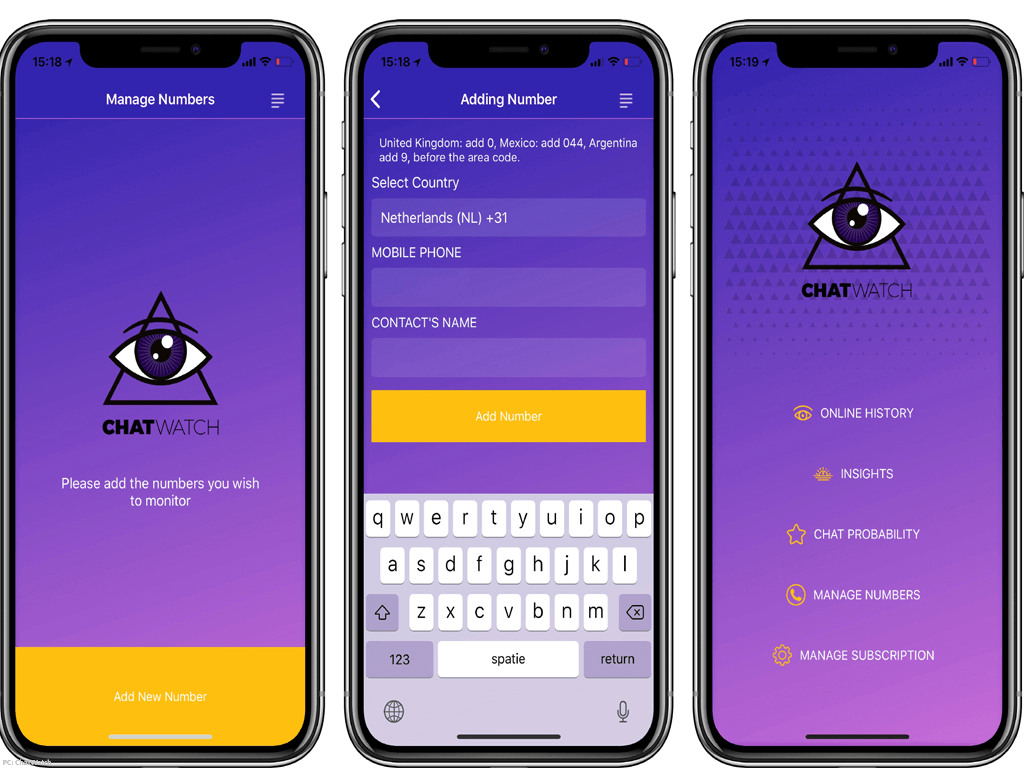 2. TheOneSpy
TheOneSpy can spy on WhatsApp voice and video calls, record series of videos on a cell phone screen using screen recording and record and listen to the voice messages on the most popular messages app. Users can snoop on any cell phone device and remain hidden. It is a good spying software for messaging app that discovers anything from anywhere. You need to root your iPhone to access some of it's advaced features though.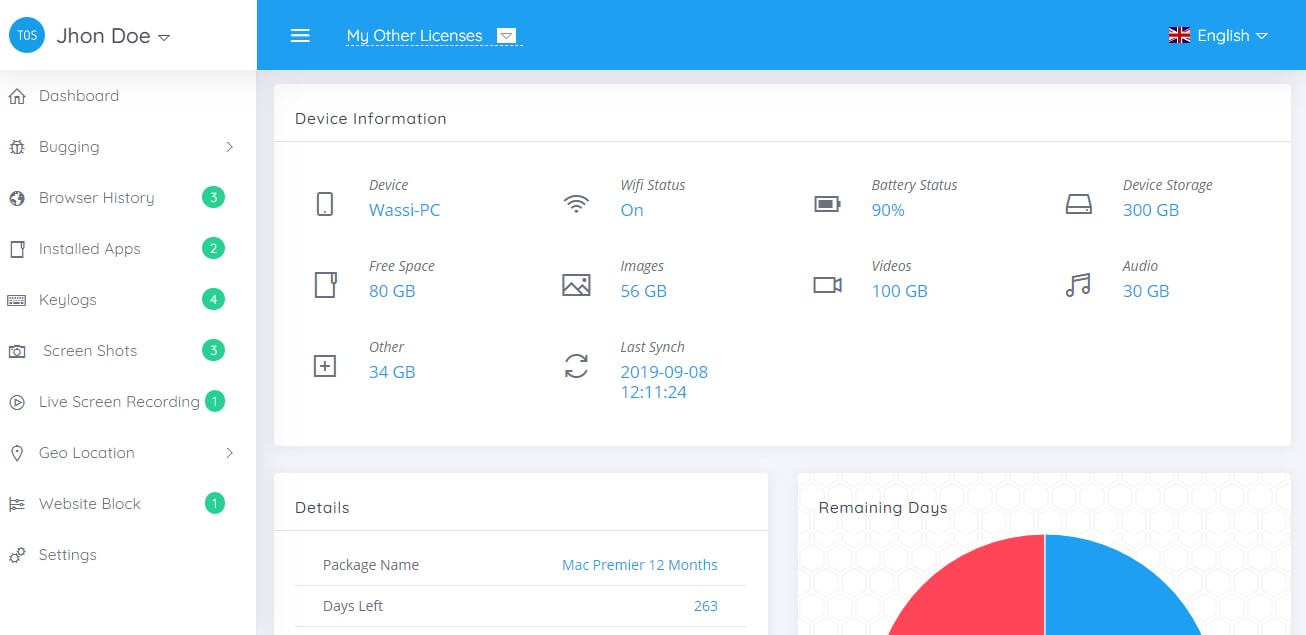 3. Spyic
With spyic, you can see WhatsApp call, incoming messages, outgoing chats, and the multimedia files that have been exchanged. This is a great way to see who has been messaging your target and when. The app is very reliable and easy to use, with an easy to navigate user interface. No need to root or jailbreak the target device. For ios users, you need to input the iCloud credentials used to operate the target device, as well as ensure a two-factor phone authentication is set in place. Also you have to manually hide the app icon on the target phone To ensure the app remains discreet.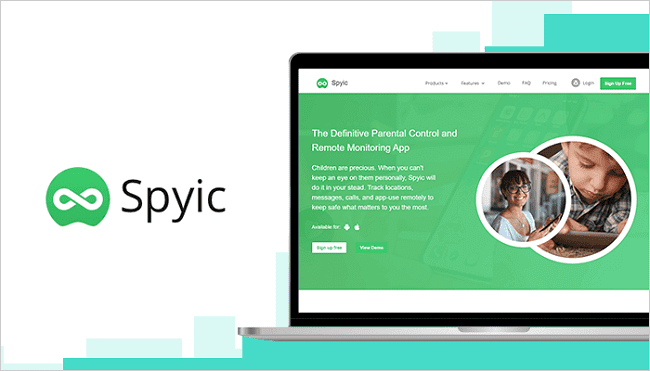 4. FlexiSPY
FlexiSPY is a versatile monitoring solution that encompasses WhatsApp call recording. It offers features like call interception, ambient recording, and detailed activity tracking, making it suitable for comprehensive monitoring needs. You need to jailbreak the device if you want to use it on iPhone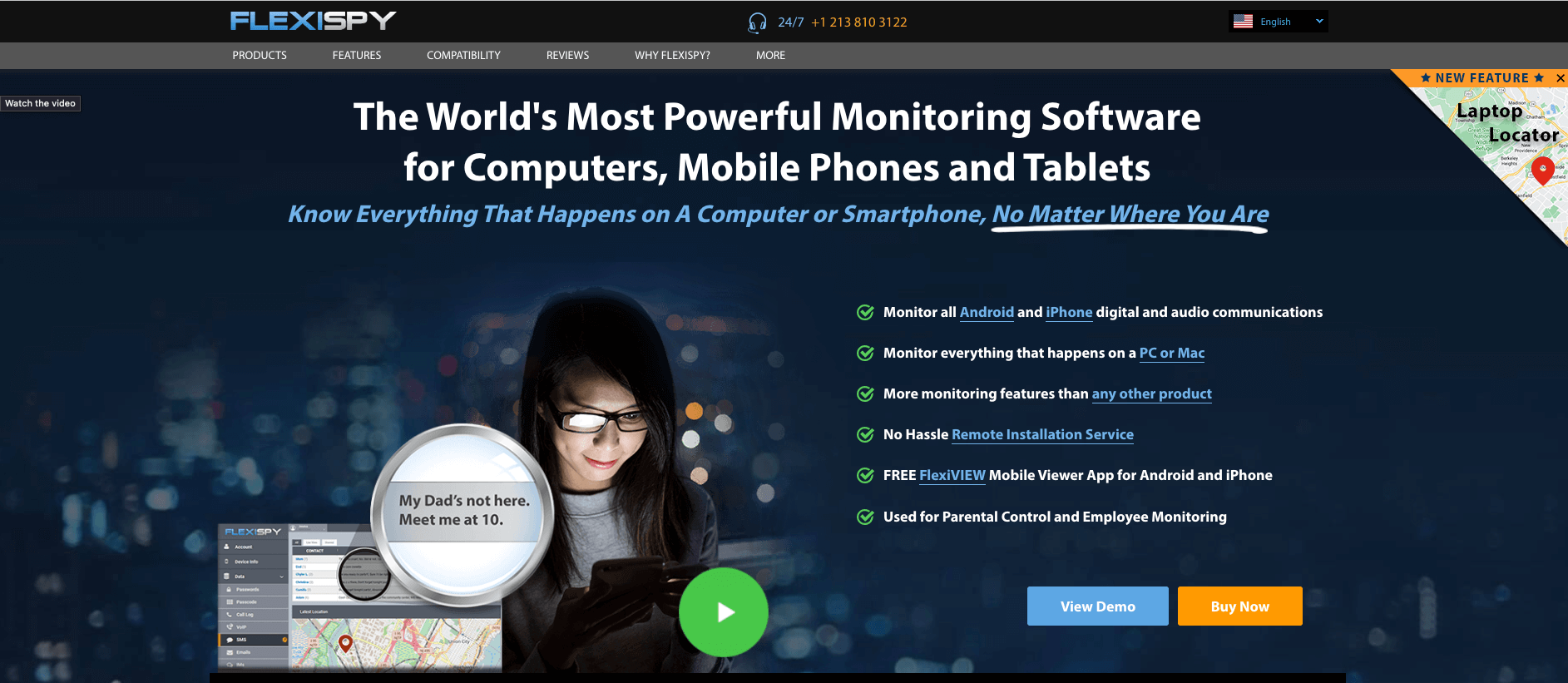 Part 2. FAQs about WhatsApp Call Recording
Q1. How can I record someone else's WhatsApp call on an iPhone secretly?
To record someone else's WhatsApp call on an iPhone secretly, you can use a monitoring app like KidsGuard for WhatsApp. These apps work in the background and record all WhatsApp calls without the knowledge of the person being monitored. However, it is important to note that recording someone else's calls without their consent may be illegal in some jurisdictions. Always ensure that you are complying with local laws and regulations.
Q2. Can I use WhatsApp to record calls?
No, WhatsApp does not have a built-in feature to record calls. You will need to use a third-party app or the built-in screen recording feature on your iPhone to record WhatsApp calls.
Q3. Are there any free WhatsApp call recording apps for iPhone?
While there are some free WhatsApp call recording apps available for iPhone, they may come with limitations or in-app purchases to unlock advanced features. It is recommended to choose a reputable and reliable app that fits your needs and offers the necessary recording capabilities.
Q4. Can I record WhatsApp audio calls on iPhone?
Yes, you can record WhatsApp calls with audio on your iPhone using the built-in screen recording feature or a dedicated call recording app. Ensure that the microphone is turned on and the call volume is up to record the audio during the call.
Conclusion
Recording WhatsApp calls on an iPhone is possible with various methods, including the built-in screen recording feature, using a second device, or using whatsapp call recorder apps when recording WhatsApp calls from another phone. We have shared top 5 WhatsApp call recorder apps for the purposes of giving you the information in various ways. And we would vote KidsGuard for WhatsApp for the best spy app. Within a few minutes, you can start monitoring the WhatsApp data of your loved ones. Try it now!